Hannah Zwemke is a Billings West cheerleader who also happens to play a spirited, entertaining game of golf.
The 17-year-old, who will be a senior this fall, came through with a top 10 finish at last year's State AA tournament and played a big part in the Golden Bear girls capturing their first state title since 2006.
With the cheers and chants of last year's success behind her, Zwemke is geared toward doing it all again this fall — and she certainly has momentum on her side.
"This summer has probably been about the most golf I've played ever," she said.
Zwemke tied for second overall at the Montana State Golf Association Junior Championships at Laurel Golf Club in June, and qualified to play for the state's Junior America's Cup team that competed for three days against 17 other elite teams in Walla Walla, Wash., in late July.
Her best effort, though, came at last month's Montana State Women's Golf Association State Amateur at Yellowstone Country Club, where she placed fourth overall and notched her second career hole-in-one.
With her older brother, Adam, serving as her caddie, Zwemke closed with a 3-over-par 75, which was one of the lowest scores on the final day.
"I was just hitting the ball well, hitting greens and making putts," she said. "I just really felt confident. I didn't really feel like anything was wrong. There wasn't anything I could have fixed or made that much better. It was just a really good day for me."
Zwemke is looking for that to continue into her final high school season, where she will be joined by fellow senior Mike'la Atkinson and junior Hayden Flohr, who were also top placers for the Bears at state last year.
"They're all really strong players and we're just looking forward to going out there and playing our best and, hopefully, we can make something happen like we did last year," Zwemke said.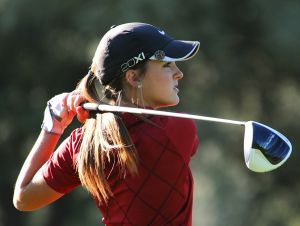 While working awfully hard on her game this summer, the 5-foot-2 Zwemke, who can hit drives measuring 220 yards, said she has definitely boosted her confidence level, for starters.
"I've really seen my short game improve around the greens," she added. "Chipping and putting has really been a big improvement for me."
Zwemke, a 4.0 student at West with an interest in math and science, is heading into her fourth year as a cheerleader and golfer.
"My school year is always busy, but I think that is what makes it fun," she said.
Zwemke has been golfing competitively since age 8, but her best may be yet to come.
"She's simply put in the time to become much better," West coach Lance Edward said. "She's stronger and she has a terrific short game. Her game doesn't go through many slumps."
Zwemke said her older brothers, Adam and Jake, who also golfed for West, have provided encouragement and motivation over the years. She could also count on her parents, Leo and Linda, for continuous support.
"They've just really pushed me to get better, and I think that's really reflected in my scores," Zwemke said of her family and friends.
She aced the 122-yard, 17th hole at Yellowstone during the second round of what was her second Women's State Amateur, hitting a 7-iron into the wind.
"My brother (Adam) helped me pick the club, so I definitely gave him some credit for that hole-in-one," Zwemke said. "(The ball) just took one hop and rolled right in."
She placed ninth at the State AA tournament last fall, and her highest finish is fifth as a freshman.
"I'd really like to place better than fifth this year," Zwemke said. "I'm definitely looking towards that state championship, for sure."