BILLINGS — The home stretch of the wrestling season is upon us and it won't be long until the all-class state tournament on Feb. 9-10 at Rimrock Auto Arena at MetraPark. 
Plenty of Billings and Laurel high school wrestlers are having solid seasons and hope to peak for the postseason. 
Following is a quick rundown of how wrestlers for the Broncs, Falcons, Bears, Rams and Locomotives are performing:
Senior: Three-time state champion Charlie Klepps is again putting together a stellar season and is ranked first in Class AA at 132 pounds. He had a 21-3 record with 12 pins and 75 takedowns with all statistics through Jan. 8. Klepps won the 60th Cowboy Invitational in Miles City over the weekend at 132. Alejandro Madrid is 20-1 for Senior at 103 and is the top-ranked wrestler in AA at the weight. He has 18 pins and 70 takedowns. At 120, the Broncs' Matthew DeWitt was 19-3 with 10 pins and was also top-ranked. At 170, Jacob Fritzler had a 16-6 mark and 7 pins and was rated second in the classification. Jarret Leinwand (205) was 15-1 with eight pins and rated second in the league. Overall, the Broncs were 9-4 in duals.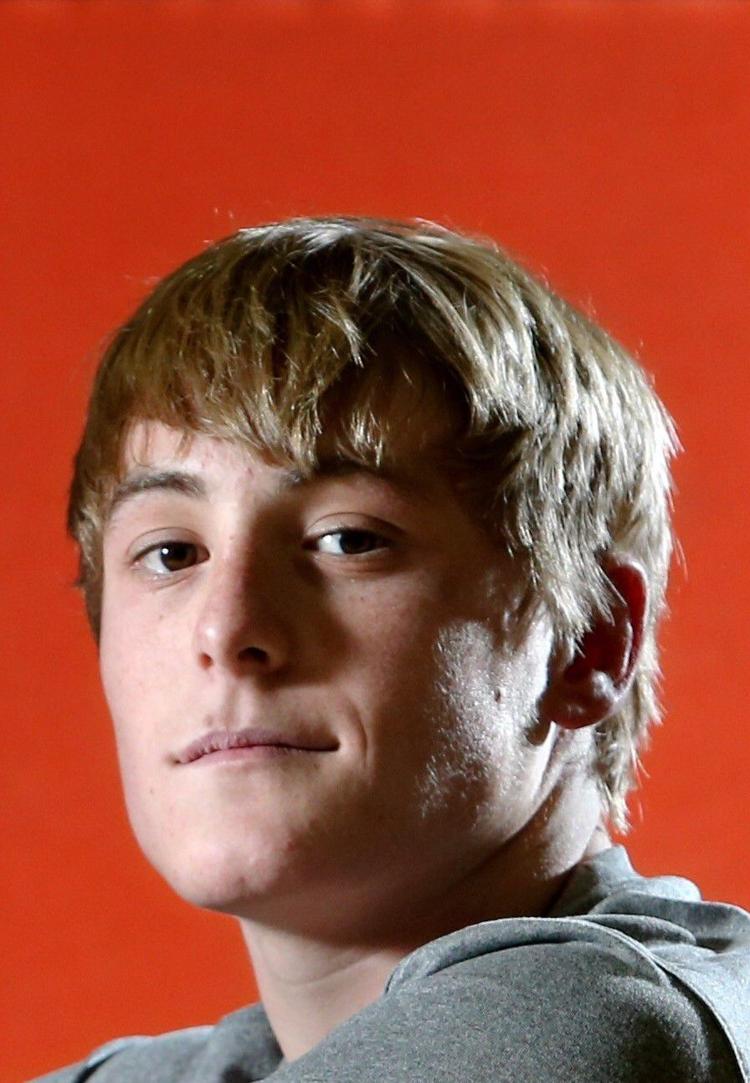 "The Broncs are progressing towards the end of the season with momentum and grit. Each of them are learning to become better and more fierce competitors, which is helping them to achieve under pressure," said Senior coach Josh Beeman. "We have a lot of work left to reach our goals, but the boys understand what it is going to take and know that it is possible. Now it is time to finish the drive at full speed."
Skyview: As of Jan. 10, senior two-time state champion Brock Bushfield had a 22-4 mark and was the top-rated wrestler at 170 pounds in AA. Bridger Lamb (120) was 21-8 and Cade Kay (152) was 21-10. Lamb leads the team with 55 takedowns and Kay has a team-high 12 pins for the Falcons (7-4). Gentry Lamb (103) won the Cowboy. 
"Right now we are focused on getting everybody healthy and strong for a good showing at state," Falcons coach Joe Malchuski said. 
West: Jace Rhodes, last year's State AA 145-pound titlist, captured the Cowboy at 152 pounds and was the tourney's quick-pin winner. Through Sunday, Rhodes leads the Golden Bears with 29 wins and is top-rated at 152. Heavyweight Levi Malcolm is second on the team with 25 wins and is ranked second in the AA at 285. Seth Boyd (145) has 18 wins for the Bears. Rhodes leads the team in takedowns with 74, while Malcolm has the most falls with 21. Rhodes has 20 pins for the Bears (8-4). 
"West High just finished fourth at the Cowboy Invite this past weekend, which is the highest team placing since coming to the tourney," said Bears coach Jeremy Hernandez. "We finish out the regular season with duals and we are looking forward to competing against the AA schools to see where we are as a team and what things we can do to get better. The team is training hard every practice, which is starting to show on the mat and that's when good things happen."
Central: Jacob Morgan is 24-9 with 20 wins coming by fall through Jan. 10. Wrestling at 138 pounds, Morgan had 29 takedowns. Rob Gunderson (160) had put together a 17-14 mark with 27 takedowns and Thomas Cooper (182) was 16-15 with 31 takedowns and 25 escapes. At 120, Alex Derbyshire is 14-10 with 27 takedowns and at 132 Ethan Boyce is 10-5. 
"The team is working hard and there is noticeable improvement," said Rams coach Barry Morgan. "I've very proud of the work ethic in the room and we are just looking to peak at the right time."
Laurel: Through Sunday, Mason Fend was 28-9 with 23 pins at 152 pounds. He was chasing the Laurel school record with his 30 3-point near-falls. At 170 pounds, Cameron Younger had tallied a 24-13 mark with 16 pins. Keagan Campbell (126) is 9-3 and Ivan Lee (113) has 18 wins. 
"Our best wrestling is yet to come," said Locomotives (3-3) coach Ted Hill. "This young team is improving week to week and starting to gain confidence." 
The Class A Duals are in Lewistown Friday and Saturday. The Class AA Duals are Saturday in Great Falls.