BUTTE -- It's been almost four years since Butte native Brad Wilson finished 20th at the 2014 Olympics in Sochi, Russia. He had qualified as the fastest athlete into the finals, but decided to go for a trick he had only landed in competition a few times on the top jump of the moguls course and crashed.
"That was the end of my Olympics," the 26-year-old Wilson said this week from Park City, Utah. "It's all kind of dialing in right now and I'm learning a lot as far as making my skiing better this year. More so than other years, I'm just kind of coming down and skiing my run and it's doing well."
Moguls skiing doesn't get much mainstream attention during non-Olympic years, but Wilson has has ridden the rollercoaster of the years since Sochi and again put himself in a position to qualify for the next month's Olympics in Pyeongchang, South Korea.
"I'm feeling good. I kind of started slow and have been really working on a bunch of stuff throughout the season so far and starting to figure some stuff out so definitely I'm feeling good," he said.
Every event on the World Cup circuit this season is considered an Olympic qualifier. Coaches will make selections at the end of January based on the combined results. Athletes can auto-qualify for the team if they earn a podium-finish at least twice.
Wilson took a step toward that this week at the Deer Valley event in Utah. It's a place he's traditionally had some success despite it being the biggest and longest course on the World Cup circuit.
"I had my first World Cup podium here and a few top tens," he said.
This week, he earned his first podium of the season with a third-place finish in Wednesday's contest. Combined with a couple other top-10 results this season, he has one more chance next weekend in Quebec, Canada, to prove himself as one of the top four U.S. skiers before the team is selected later this month.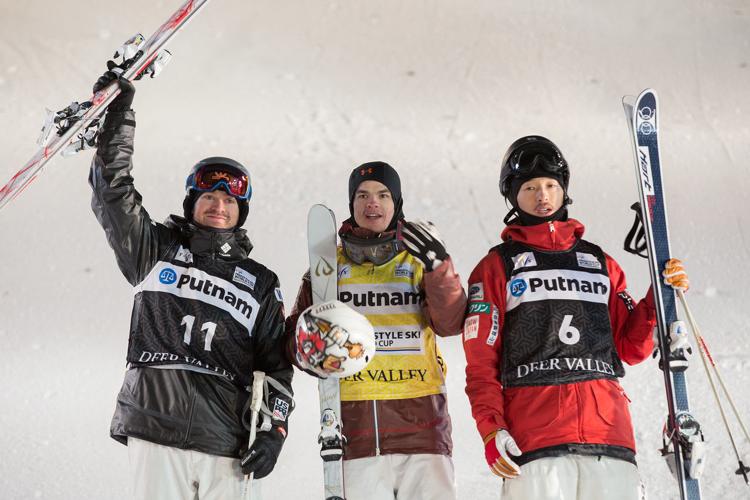 Moguls are a discipline of freestyle skiing where athletes come down a course of bumps (aka moguls) with two jumps and not only try to ski it the fastest, but with the highest degree of difficulty on their jumps, also referred to as airs. Skiers are judged on their tricks and the quality of their turns showcasing their ability to navigate the bumps.
After Wilson crashed in Sochi in 2014, he rebounded to win the next event on the World Cup circuit in Inawashiro, Japan, and finished with a silver medal at the national championships that year in Deer Valley. But in the first event of the 2015 season, he tore his ACL. He didn't return until February 2016, when he took first in Tazawako, Japan.
"When you're watching people ski and you're injured and there's nothing you can do and there's people who you are normally beating and they're getting on the podium and all this stuff it's almost like a good deep breath of, 'Damn you're pretty good. Let's come back at full strength and kind of show what you've got to offer,'" he said.
"So it's kind of nice to step back and take a look at the sport and see where I stood as far as just my skiing."
Wilson and his brother, Bryon (the bronze-medalist from the 2010 Vancouver Olympics), grew up in Butte. They skied at Lost Trail as kids, but when they decided to pursue moguls skiing the family moved to Park City.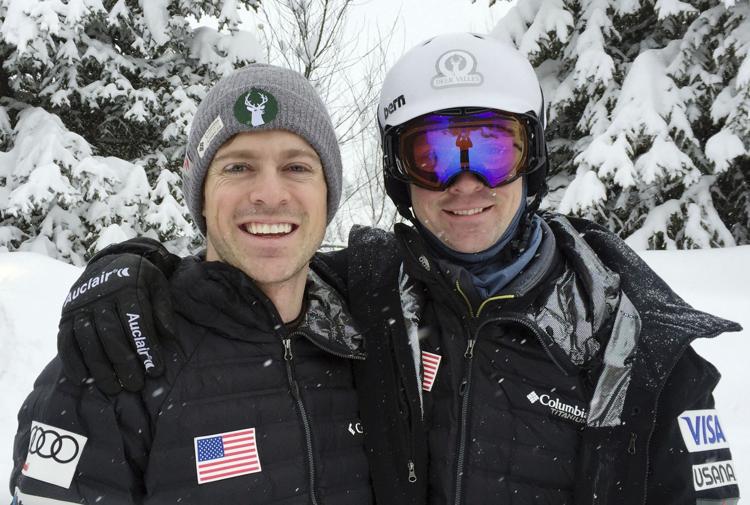 And Wilson is aware of how far he's come far since his days in Butte and the last Olympics.
"Last time (in 2014) I was just kind of cruising on, you know not really working on much. I was just out here skiing and doing well and I wasn't really strong. I wasn't really prepared as far as jumps and stuff like that. I wasn't really experienced, but I wasn't as good either," he said. "I ended up qualifying and just kind of coasting on the talent train."
After that experience and his subsequent injury, he's become much more aware of training and preparation.
"Ever since then I'm really focused on that - making sure my body is strong enough to compete and endure this crazy sport we do," he said. "So in that way I'm definitely more prepared than before."
He is hoping the lessons learned and maturity gained since translates into not only a chance to apply what he's learned at another Olympics, but results that show it, too.