The Gazette's Top 10 sports stories of the year are selected through voting by The Gazette sports staff. Each staff member's votes are tabulated on a 1-through-10 scoring system. Here are stories 5 through 1 we feel most impacted Gazette-area readers for 2017. Items 10 through 6 appeared in Saturday's Gazette, and we will reveal our Sportsperson of the Year on Monday:
5. Hunter Greene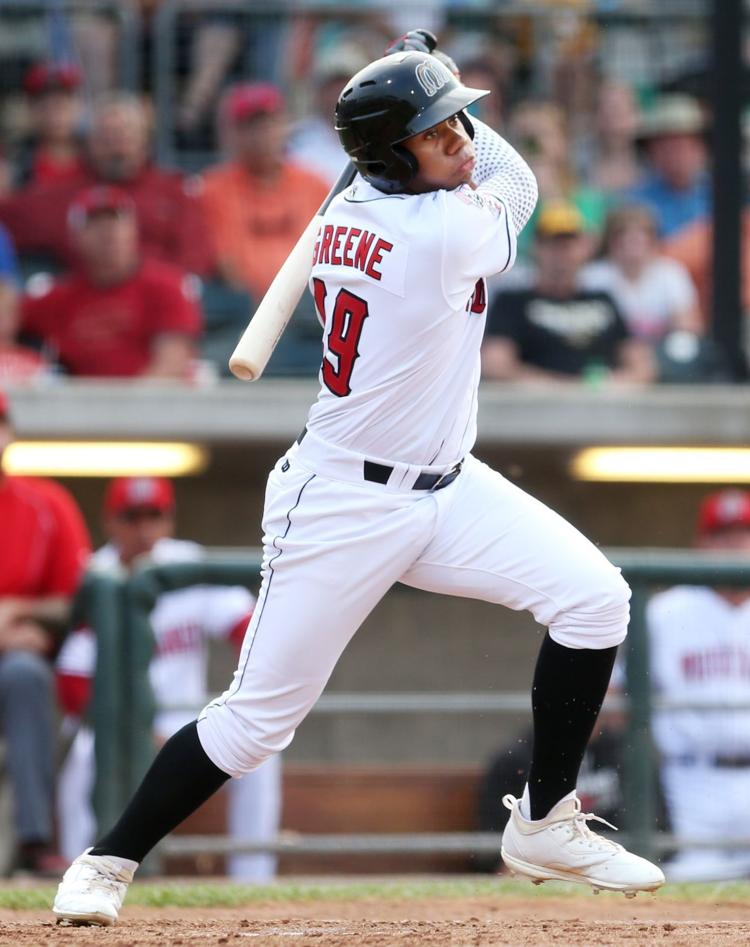 Will he or won't he? For weeks after Hunter Greene was selected No. 2 overall in Major League Baseball's First-Year Player Draft in June, Billings Mustangs fans were left wondering if A) the high school pitcher/shortstop would even sign a contract with the Cincinnati Reds, and B) would the Reds then assign him to the rookie-level Pioneer League. Once conditions A and B were met, that left question C: Would the Reds convert Greene to a pitcher only, or would the team let their prized pick hit, as well? The speculation, and the mere anticipation of Greene's arrival, made his appearance in a Mustangs uniform among the most anticipated in recent Mustangs memory. When Greene finally did make his debut, on Aug. 8, 3,524 fans saw the Reds' prospect triple in his fourth at-bat of the night. Roughly three weeks later Greene debuted on the pitching mound, cementing the start of what the Reds — and their fans — hope is one storied career. And if Greene's career pans out, we can only wonder how many people will have claimed to be at Dehler Park on that August night of 2017.
4. Billings Senior repeats as Class AA state football champs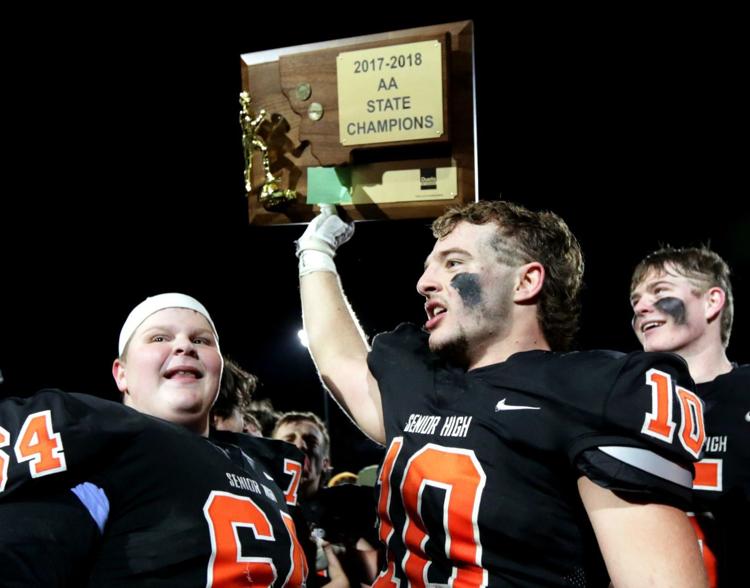 3. Luke Gonsioroski's legacy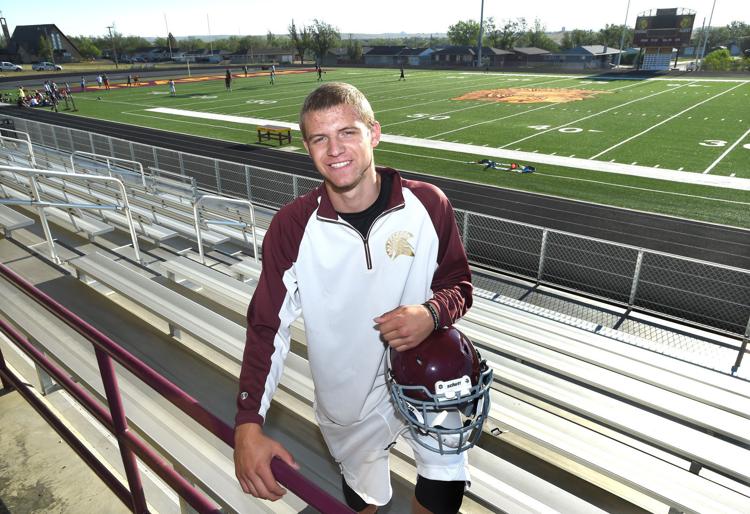 2. Bobby's back: Griz hire Hauck as coach
Montana's 31-23 loss to Montana State on Nov. 18 in Bozeman — the Grizzlies' second consecutive defeat to the Bobcats — brought out angst and outrage among members of UM's rabid fan base, culminating with the dismissal of coach Bob Stitt and the much-ballyhooed return of Bobby Hauck, who was hired to take over the Griz program (for the second time) on Dec. 1. In his first tenure at Montana from 2003-09, Hauck posted a record of 80-17, won seven Big Sky Conference championships and took the Grizzlies to three national championship games. Following his success at UM, Hauck went on to be the head coach at UNLV for five seasons, then served as the special teams coordinator at San Diego State. Hauck's return to Montana was a polarizing subject, with Griz fans celebrating his second-coming and others, including some university faculty and members of the Missoula community, citing past off-the-field incidents as a reason to question the hire. Hauck, though, vowed not only a return to dominance on the field, but also to be a more well-rounded coach. "There were times that we brought some young men into our team that conducted themselves in a manner that wasn't worthy of wearing the Grizzly uniform or that helmet," Hauck said. "I'm ready to work to do a better job on that score as well."
1. Jess Lockwood, world champion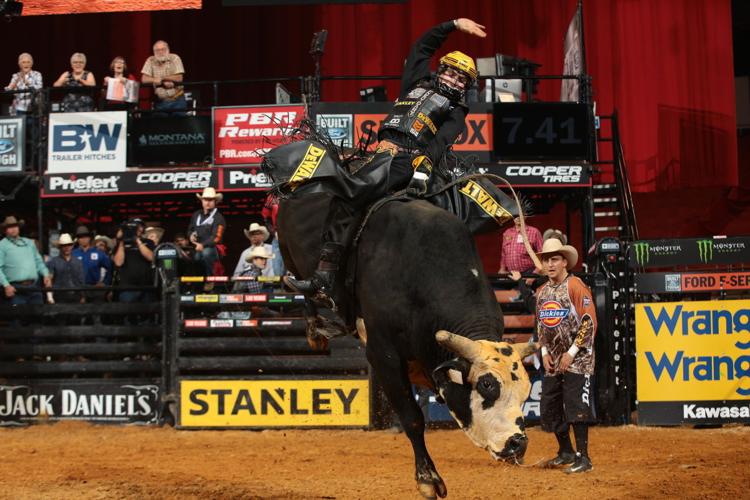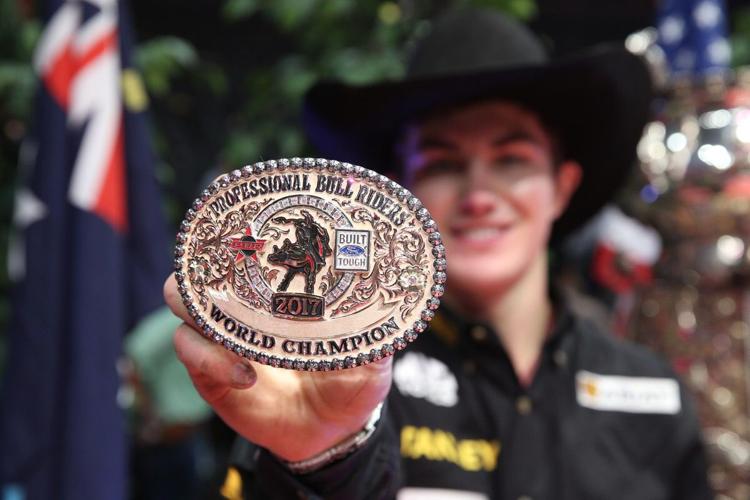 Jess Lockwood ended the 2017 season where he started. Atop of the world standings. Just barely 20 years old, the Volborg cowboy became the youngest Professional Bull Riders world champion this past November in Las Vegas and the first PBR world champion from Montana. Lockwood rode his first three bulls at the PBR World Finals — the first competitor to do so in the history of the event — to vault him back to first place in the Built Ford Tough Series standings. It was the ultimate high during a roller coaster season. Lockwood opened his 2017 by winning New York City, one of the PBR major events for more than $100,000. He also won at Sacramento, California, Tulsa, Oklahoma, and Austin, Texas, during the regular season. But he also missed five weeks in the in the first half with a torn groin, was knocked unconscious by SweetPro's Bruser and suffered broken ribs, a punctured lung and lacerated kidney at Uniondale, New York, in September. That followed a few days in a Bismarck, North Dakota, hospital. Lockwood regained his momentum with a sizzling summer and a strong showing at the PBR Velocity Tour Finals prior to the PBR World Finals. The young rancher pocketed $1.525 million for 2017 and a new Ford Truck. But more importantly, he achieved his dream of earning the gold buckle.