Like many businesses suddenly facing pandemic shutdowns last spring, the Imperial Thai restaurant in downtown Billings found itself developing its survival plan on the fly.
RiverStone Health Foundation is offering $50 to the first 400 people who get vaccinations at the Shrine Auditorium, 1125 Broadwater Ave., thanks to an anonymous donation.
The old chairs that House members of the state Legislature sat in, and some tumbled from, for more than 100 years have been auctioned off to current and former lawmakers, leaving at least one Montana resident angry that the general public wasn't offered the same opportunity.
A 70-year-old man was killed struck and killed by a train Sunday evening in Big Horn County. 
A charitable beef nonprofit plans to open a processing plant near Livingston next year to butcher meat for food banks and ranches with direct …
The third convicted Montana Freemen is living in Billings after spending the majority of the last 25 years of his life in prison.
The Missoula County Sheriff Office's cold case unit is investigating if there is any connection to Missoula serial killer Wayne Nance.
Ironworkers building a new patient tower at Billings Clinic post a sign honoring nurses during Nurses Week.
The new climate normals for Madison are warmer, wetter and snowier.
Glenn Fournier, of Wrenches Automotive, and Doug Brauer, of Anderson Towing, work to remove an SUV from a tree on South Broadway and Minnesota…
Montana reported 12 COVID-19 cases Monday, according to an update to the state case mapping and information website.
Now, more than ever, healthcare workers deserve recognition and praise for what they do on a daily basis. For the third year, The Billings Gaz…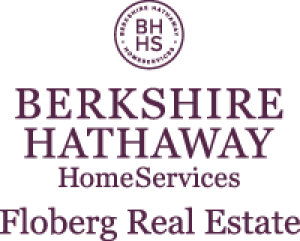 Susan B. Lovely - Berkshire Hathaway Home Services Floberg Real Estate