BOZEMAN — The first pitch buzzed right by Mark Miller's head. That wasn't the ideal way for his first at-bat in over 20 years to start off, so, naturally, he charged the mound.
As Miller is wont to do, his reaction elicited laughter from those in attendance at the batting practice session. The pitcher — then-Bozeman Bucks manager Garrett Schultz — wanted to have some fun of his own by giving Miller some "high chin music."
"We'd talk trash back-and-forth to each other," Schultz said. "He'd always tell me he was going to take me deep."
The moment to back that statement up came when the Bucks traveled to the Hladky Memorial Tournament in Gillette, Wyoming, during the 2021 season. Miller didn't quite take Schultz deep — especially with Miller being in his early 60s and coming off a knee replacement — but he made contact a few times. He later fielded ground balls with Schultz's sons.
"I would say that day stands out because when you're swinging a bat, you can't think about cancer, you can't think about nothing but joy," said Miller, the Bucks' play-by-play broadcaster.
Miller, 63, is especially fond of those memories after his retirement in late May. He was diagnosed with hepatocellular carcinoma, a form of liver cancer that's sidelined him from baseball, the game he loves most, and the Bucks, the organization he's been most proud to represent.
"(Bozeman was) the best all the way around, from the fans to the double cheeseburgers to the staff to the coaches to the players to the parents to the board," Miller said. "I'd be (calling games) right now if I had the juice. I just don't have the juice."
Miller first fell in love with baseball as a child, growing up about 12 miles from Dodger Stadium in Altadena, California. His father, Ed Miller, and his grandfather, James Nora, taught him to love the game. The proximity to a historic ballpark didn't hurt either; by the age of 9, he'd watched Hall of Famers Sandy Koufax and Roger Maris up close.
"I fell in love with baseball because the people that were around me were in love with it," Miller said. "They said, 'If you love this game, it'll love you back.'"
Miller later turned that passion into a broadcasting career. Outside of the Bucks, his resumé includes Cal Poly's trips to the Division II baseball national championship game in 1989 and 1993, and serving as the voice of Montana State Billings and Rocky Mountain College athletics. He also called games for the Harlem Globetrotters from 2007-14. Most recently he was the voice of Laurel High School athletics (2014-21).
Miller initially came to the Bucks after calling American Legion games in Billings and Laurel for FM 99, the Red Lodge-based radio station. After the station decided to stop calling Legion games, Miller searched for a new broadcasting home.
While on a visit to Bozeman in 2018, Miller got connected with Schultz and Bob Wall, the general manager at KGVM 95.9, and started broadcasting Bucks games in 2019. Miller said he often made the joke that he was traded to the Bucks for a "pop-up toaster, a bag of broken bats and a Ford Pinto station wagon."
"I liked their energy," Miller said, "but Garrett Schultz, he's a serious man with serious fundamentals. And he's serious about putting out a good product and winning."
The winning quickly came once Miller's tenure began, with the Bucks winning back-to-back state titles in 2019 and 2020. Miller fondly remembers going down onto the field at Dehler Park in Billings for postgame interviews.
"Those are the kind of moments where you say, 'Wow, how lucky am I to be here to capture this joy?'" Miller said.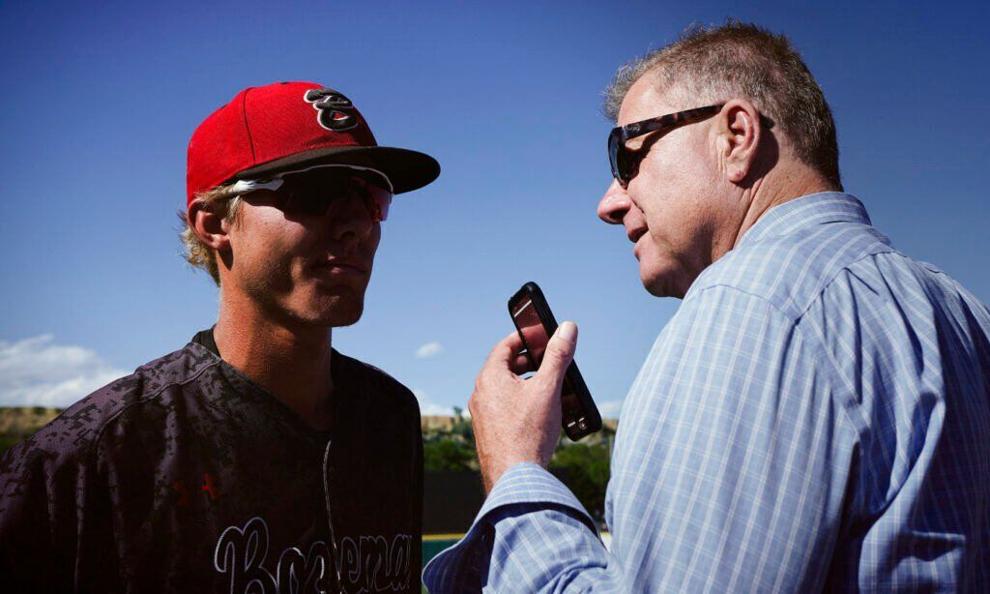 While he enjoyed being part of a winning culture, Miller also appreciated the connections he made with Bucks players and coaches. Schultz said Miller taking "extra steps" to become invested in the team shined through in each broadcast.
"He cares about our kids and has really put his heart into putting our kids in a good light and putting our programs in a good light," Schultz said. "And he does it in a funny way that makes people laugh and enjoy listening to him covering our games."
Part of that came from pregame interviews or during the 15-20 minute break between legs of a doubleheader. Miller also joked around and talked with players and coaches on occasional bus rides to tournaments in places such as Gillette and Fort Collins, Colorado.
"He's got stories about everything you can think of, a lot of stuff that he's done throughout his life," current Bucks manager Sean Potkay said. "And just the conversations he has, he's very invested in them. So he kind of tries to dig deeper into you a little bit (to find out) what you're all about."
First baseman Max Matteucci, also a California native, connected with Miller after moving to Bozeman in summer 2020. He said it was initially strange having a dedicated broadcaster for games.
But after talking with Miller about their time in California — Matteucci said they even unknowingly crossed paths at some Southern California tournaments — and discussing the careers of San Francisco Giants legends Willie Mays and Willie McCovey, they formed a bond.
"He's just a character," Matteucci said. "Sitting up at the front of the bus with him talking baseball helped introduce me to the Bucks and Bozeman baseball."
Miller said his approach for each interview was being a "bridge to the audience" to help best tell each player's story.
"I had three rules: be yourself, have fun and don't worry about it," Miller said. "Kids are hard on themselves. I just tried to make it a little easier."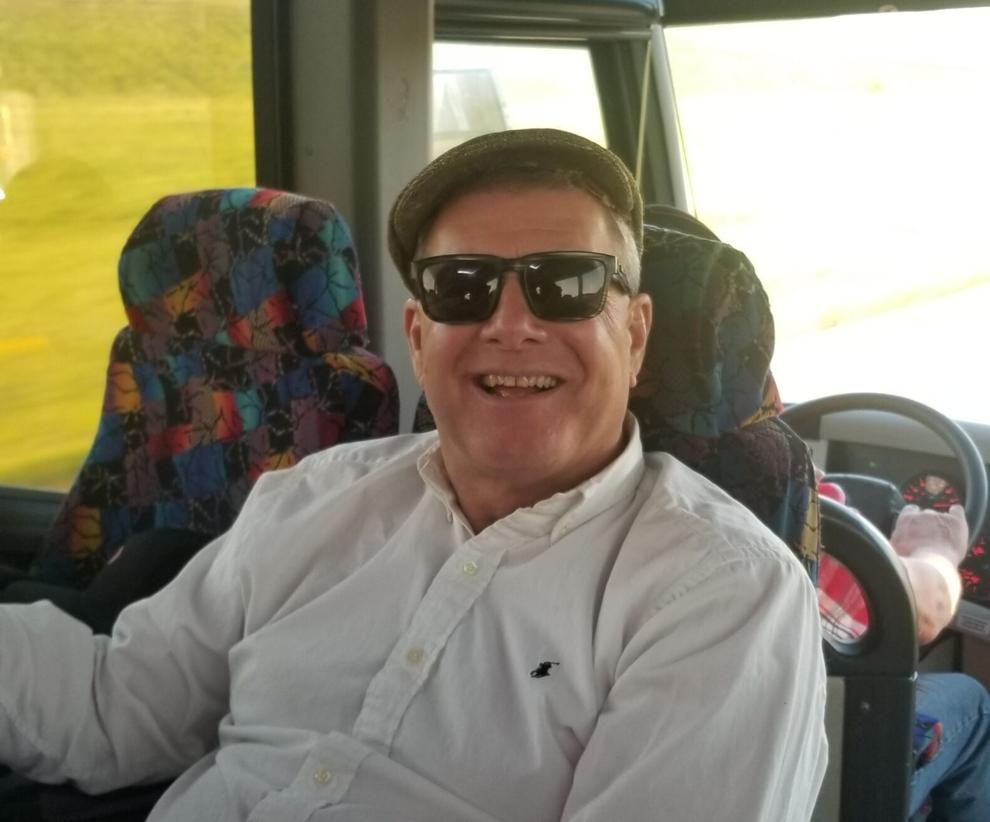 He also tried to be as prepared as possible for each broadcast. It helped inform Miller's four broadcasting tenets: educate, entertain, be a companion and don't openly criticize players on the field.
"Coming from an area where you have professional baseball — you have major league baseball, you have minor league baseball — you have four D-1 colleges. You get kind of swept under the rug," Matteucci said. "But here you feel special and you feel embraced by a community. Mark Miller really exemplified why I feel that way here."
That also made it difficult for Miller to step away from the Bucks. He first started feeling unwell on his birthday, Jan. 4, which kicked off a series of hospital visits. He then underwent surgeries to remove tumors in his bladder and colon before being diagnosed with liver cancer in May.
This ran into the Bucks' 2022 season. Miller was calling tournament games in Gillette when he started to feel sick again. He informed the Bucks staff that he wasn't up for any further broadcasts. Miller's final game was on May 28.
"I was glad I had one last swing, you know what I mean?" Miller said.
Miller initially had a port put in his chest for chemotherapy and radiation. But when he consulted with his doctors, who told him neither surgery nor treatment would fully eradicate the cancer cells, Miller decided to forgo further treatment. His brother, Scott, who has power of attorney, flew in on May 31 to make it official.
Miller has since relocated to San Clemente, California, to be closer to his mother, Kate. And staying entirely on-brand, Miller said he's tried to "make cancer fun" and maintain a positive outlook.
"The clock might be ticking, but I've got an awful lot to live for still," Miller said.
It's helped having former players check in. Miller said that's included Jeff Higby, an outfielder from Cal Poly, and Shel Osborne, a football and boys basketball standout at Laurel. Miller said it's the "best medicine" he could receive right now.
"It's been beautiful people coming back into my life," Miller said. "I just thought I was doing my job. I had no idea people cared."
The Bucks share similar sentiments. Matteucci called Miller an "extremely special man," while Schultz added that Miller "gave the program his heart" and fit right in.
"We've had so many families and even opponents and past players that have reached out to Mark or to me for an update on how Mark's doing," Schultz said. "It just shows you how important he really is to everybody that he's interacted with."
Miller added that the Bucks' "high level of respect" for the game of baseball is what made it his favorite job and Heroes Park his Dodger Stadium.
"I've always felt free," Miller said. "But I never felt freer than I did with the Bucks. I felt like I blossomed."