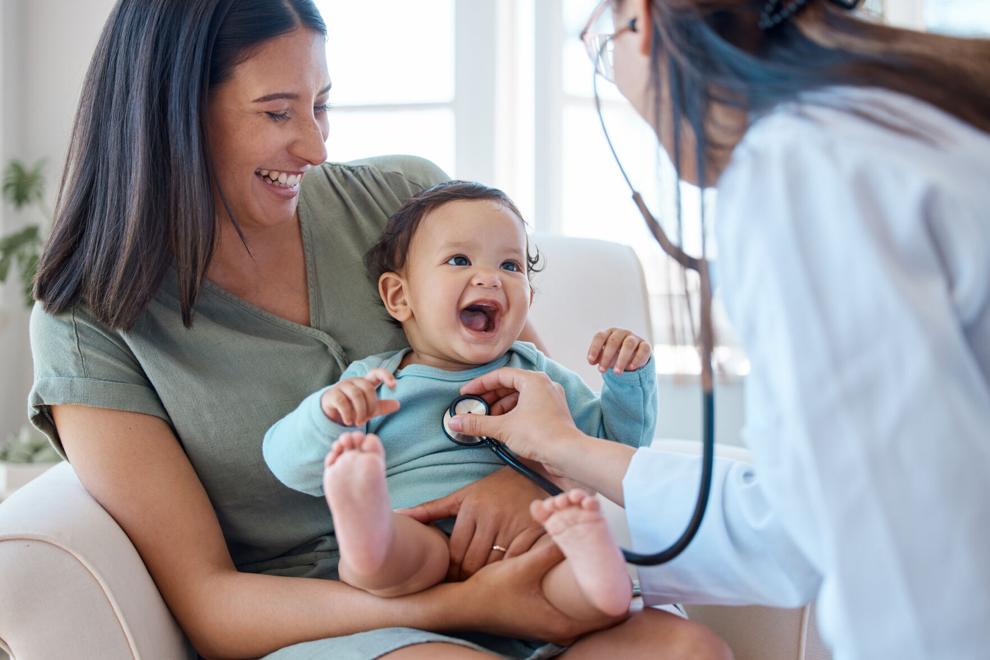 SCL Health now Intermountain Health showcases the latest technological advancements, new treatments and current services in its Health 360 Magazine. Health 360 Magazine covers updates in health and medicine to support healthy and balanced lifestyles. Check out the roundup of article summaries below to learn more.
New to Medicare? The 'Welcome' Visit Might Just Save Your Life
Regular checkups and screenings are designed to help catch medical issues before it's too late. Just ask Sue Radovich, 65. Radovich scheduled and went to her "welcome" visit after signing up for Medicare. Her doctors at SCL Health scheduled screenings and checkups offered through her plan. One of these screenings saved her life. Read more.
Follow These Steps to a Healthier You This Year
We've all heard it before: eat healthy and stay active to live a healthy life. Easy right? Well, sometimes it's more like: easier said than done. Don't worry, SCL Health has broken some of this down to make following a healthy lifestyle a bit easier. Read more.
New TCAR Procedure Offers Safer Option for Patients With Carotid Artery Disease
St. Vincent Healthcare now has a less invasive surgical option to decrease the risk of intraoperative stroke. Transcarotid artery revascularization (TCAR) is a minimally invasive procedure for high surgical risk patients with carotid artery disease. Read more.
St. Vincent's Robotic Technology Improves Surgical Outcomes and Recovery
Hannah Vraspir, a Hodgkin's lymphoma patient, went in for a routine follow-up. During the visit, doctors found a large mass in her chest that needed to be removed. Surgery would require doctors to crack open her chest to remove the mass. Thankfully Vraspir's doctors determined she was eligible for robotic surgery. A robotic surgery allowed doctors to remove the mass by making several small incisions near her ribs instead of opening her entire chest. This meant Vraspir's hospital stay was only days instead of weeks, and her recovery was a few weeks instead of over a month. Smaller incisions meant less risk for infection and less scarring as well. Read more.
Music Therapy Helps Pediatric Patients Heal
Music therapy can help children feel more at peace while in the hospital. The hospital can feel scary and unusual for many children, and music is a way to help them cope. Brooke Wagner is a music therapist at St. Vincent Healthcare in Billings. She helps pediatric patients deal with the stress of being away from home through music. Read more. 
Telemedicine, Air Transport Help St. Vincent Care for Pediatric Trauma Patients Close to Home
While the rural and wide open spaces of Montana are peaceful and full of adventure, getting emergency help quickly has its complications. Thankfully, St. Vincent Healthcare's HELP Flight program is able to pick up and transport trauma patients with either a helicopter or small plane. The flights are available in many remote locations, including northeastern Montana. Read more. 
Maternal Fetal Medicine Program Offers Care Closer to Home for Rural Women
Because many women living in Montana do not have easy access to regular prenatal care visits, the mortality rate in the state is quite high for expectant mothers. This is why Intermountain Health recently expanded Maternal Fetal Medicine (MFM) services for women facing high-risk pregnancies. The MFM program brings obstetrics and delivery services to women who otherwise would not be able to have these services. Read more. 
---
This content was produced by Brand Ave. Studios. The news and editorial departments had no role in its creation or display. Brand Ave. Studios connects advertisers with a targeted audience through compelling content programs, from concept to production and distribution. For more information contact sales@brandavestudios.com.