NEW YORK (AP) — Wall Street joined a worldwide upswell by markets on Monday, as stocks push higher on hopes that the economy can continue its …
ANKARA, Turkey (AP) — The Turkish foreign minister on Monday called on the European Union to be an "honest broker" in disputes between Ankara …
NEW YORK (AP) — Small businesses can still get help from the government's coronavirus relief plan after Congress extended the Paycheck Protect…
FARGO, N.D. (AP) — A federal judge on Monday ordered the Dakota Access pipeline shut down pending a more thorough environmental review, handin…
SILVER SPRING, Md. (AP) — Uber has widened its reach in the fiercely competitive delivery market by acquiring Postmates in a $2.65 billion all…
LONDON (AP) — The Chinese ambassador to Britain accused Prime Minister Boris Johnson on Monday of meddling in China's affairs by offering citi…
WASHINGTON (AP) — The Treasury Department on Monday released the names of more than 650,000 companies that received funds from the government'…
NEW YORK (AP) — The Latest on the Treasury decision to identify hundreds of thousands of businesses that received funding through the Paycheck…
LONDON (AP) — Britain on Monday announced economic sanctions against individuals and organizations from Russia, Saudi Arabia, Myanmar and Nort…
LISBON, Portugal — Portuguese officials have rebuked the British government over its decision to exclude Portugal from a relaxation of travel …
WASHINGTON (AP) — The Supreme Court on Monday upheld a 1991 law that bars robocalls to cellphones.
MELBOURNE, Australia (AP) — The hard-hit Australian state of Victoria recorded two deaths and its highest-ever daily increase in coronavirus c…
NEW YORK (AP) — Forget about making shopping fun. As clothing retailers and others try to stay viable during the coronavirus pandemic, they're…
LISBON, Portugal (AP) — The leaders of Spain and Portugal pressed Monday for the European Union to clinch a deal by the end of this month on a…
WASHINGTON (AP) — Forty lobbyists with ties to President Donald Trump helped clients secure more than $10 billion in federal coronavirus aid, …
BELGRADE, Serbia (AP) — Troops in Serbia set up an emergency 500-bed field hospital Monday as the Balkan nation battled a surge in coronavirus…
WASHINGTON (AP) — Activity in the U.S. services sector rebounded strongly last month, but those gains are now being threatened by the resurgen…
FRANKFURT, Germany (AP) — Another executive with bankrupt payment company Wirecard has been arrested in Germany on suspicion of aggravated fra…
HONG KONG (AP) — Facebook, WhatsApp and Telegram will deny law enforcement requests for user data in Hong Kong as they assess the impact of a …
WASHINGTON (AP) — Activity in US service sector shows big rebound to 57.1 reading in June but gain could be hurt by rising virus cases.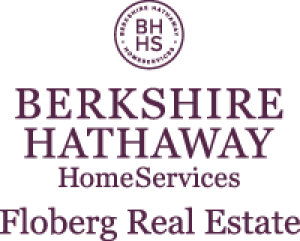 Susan B. Lovely - Berkshire Hathaway Home Services Floberg Real Estate
A bigger second payment may not be in the cards.
Will the retirement benefits program finally get a financial fix?
The two companies control Wyoming's largest mines and two-thirds of coal production in the Southern Powder River Basin. 
ANCHORAGE, Alaska (AP) — The Anchorage Department of Health released a list of businesses where people who later tested positive for COVID-19 …
In NerdWallet's Money/Makers Q&A series, we talk with artists and innovators about their money moves, including unique struggles they've f…
It's time to do your taxes — no more delays.
Still haven't done last year's taxes? Here's how to tackle them.