NEW YORK (AP) — President Donald Trump said Saturday he's given his "blessing" to a proposed deal that would see the popular video-sharing app…
The U.S. government is cracking down on the Chinese apps TikTok and WeChat, starting by barring them from app stores on Sunday.
WASHINGTON (AP) — Trump says he has given his 'blessing' to a deal between Oracle, Walmart and TikTok; new company to be based in Texas.
NEWARK, Del. (AP) — Robert W. Gore, whose invention of what created the breathable-yet-waterproof fabric known as Gore-Tex revolutionized outd…
PARIS — Coronavirus infections tipped the scales again in France on Saturday with nearly 13,500 new infections in 24 hours. Economy Minister B…
LONDON (AP) — Demonstrators took the streets of London, Tel Aviv and other cities on Saturday to protest coronavirus restrictions, decrying ho…
Companies that are built to last are worth considering for your longer-term money, even amid a crisis.
HONOLULU (AP) — Honolulu liquor and law enforcement officials say they have arrested multiple people and closed down a bar for violating restr…
WASHINGTON (AP) — Adam Schiff was in the audience at the 2018 Aspen Security Forum when a Microsoft executive mentioned an attempted hacking o…
If the program is going to be a major source of income in retirement, it pays to maximize your checks.
These common errors could hurt your financial security in your later years.
INDIANAPOLIS (AP) — A flood of unemployment claims related to the coronavirus pandemic has caused Indiana officials to seek as much as $300 mi…
PORTLAND, Maine (AP) — A late spring frost, a devastating drought and labor troubles wrought by the coronavirus pandemic conspired to make 202…
In some cases, maxing out your retirement account could do more harm than good.
As the COVID-19 pandemic leads banking customers to lean into online technology to manage their money, those trying online banking for the fir…
Earlier in the year, it seemed like Social Security benefits would remain stagnant in 2021. Now, they may be in line for a modest boost.
Fractional shares make it affordable now.
You can control whether or not you achieve your dream of a successful retirement.
NEW DELHI (AP) — India has maintained its surge in coronavirus cases, adding 93,337 new confirmed infections in the past 24 hours.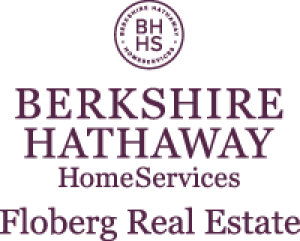 Susan B. Lovely - Berkshire Hathaway Home Services Floberg Real Estate
Leaving the workforce at a relatively young age might seem like a good idea, but it could also backfire.
Fear is the current elephant in the room when it comes to investing. Experienced investors tell you how they cope with theirs.
Historical data suggests that substantial downside is inevitable -- but that's no reason to panic.
With major retailers reporting their results from coronavirus-ravaged quarters, some positive results and clear trends have emerged.
One simple move could leave you with a healthy portfolio that serves you well for years.
How do legal and undocumented migration into the U.S. affect the Social Security program?
FARMINGTON, N.M. (AP) — A Navajo Nation judge is halting operations at nine hemp farms in northwestern New Mexico as part of a legal fight bet…