WASHINGTON (AP) — The deadly winter storm that caused widespread power outages in Texas and other states is a "wake-up call" for the United St…
WASHINGTON (AP) — The House is expected to pass a $1.9 trillion pandemic relief package early Saturday that includes $1,400 checks for most Am…
HONG KONG (AP) — Over 500,000 doses of the Pfizer-BioNTech vaccine arrived in Hong Kong on Saturday following a two-day delay due to export pr…
WASHINGTON (AP) — Democrats edged a $1.9 trillion pandemic relief package to the brink of House passage early Saturday, even as party leaders …
SAN FRANCISCO (AP) — A federal judge on Friday approved a $650 million settlement of a privacy lawsuit against Facebook for allegedly using ph…
DUBAI, United Arab Emirates (AP) — An explosion struck an Israeli-owned cargo ship sailing out of the Middle East on Friday, an unexplained bl…
While real wages increased by nearly 5% nationally over the past five years, the average workers in some parts of the country experienced litt…
WINDOW ROCK, Ariz. -- The Navajo Nation has continued on a downward trend in the number of daily coronavirus cases.
CARSON CITY, Nev. (AP) — Nevada's governor on Friday unveiled a proposal that would allow technology companies to establish jurisdictions with…
Chief executives of the nation's largest passenger and cargo airlines met with key Biden administration officials Friday to talk about reducin…
TOKYO (AP) — SoftBank Group Corp. has reached a settlement in a U.S. legal dispute with directors of office space-sharing venture WeWork Inc. …
SAN DIEGO (AP) — An Australian man and his Southern California business partner who ran a network of online charter schools pleaded guilty Fri…
WASHINGTON (AP) — U.S. health advisers endorsed a one-dose COVID-19 vaccine from Johnson & Johnson on Friday, putting the nation on the cu…
KENNEWICK, Wash. (AP) — An investigation in Washington state has found more than $20,000 of taxpayer money improperly went to support a failed…
A choppy day on Wall Street ended with stocks mostly lower Friday, helping push the S&P 500 to its second straight weekly loss.
The secret to investing is not in the skills but the patience you have.
FRANKFORT, Ky. (AP) — The Kentucky Senate advanced a bill Friday that would allow the state to waive the overpayment of some unemployment clai…
NEW YORK (AP) — Yes, it's possible to have too much of a good thing, and that's exactly why stock markets around the world are getting so unsettled.
Colleges have faced innumerable challenges during the COVID-19 pandemic. And the way they've responded to those issues should influence how pr…
United Airlines will pay more than $49 million to avoid criminal prosecution and settle civil charges of defrauding the U.S. Postal Service in…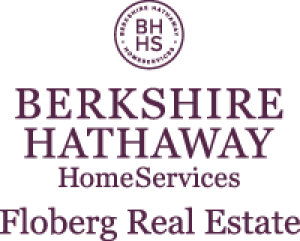 Susan B. Lovely - Berkshire Hathaway Home Services Floberg Real Estate
NEW YORK (AP) — Four hours of morning television is a lot of time to fill, but new Black News Channel hosts Mike Hill and Sharon Reed don't ex…
SANTA FE, N.M. (AP) — New Mexico Gov. Michelle Lujan Grisham on Friday signed legislation that will provide some relief to businesses that los…
Student loan scammers have a brand-new hook: "Biden student loan forgiveness" or "stimulus forgiveness." Behind the pitch is the same old frau…
WASHINGTON (AP) — Federal officials are seeking a $27,500 civil penalty against an airline passenger who allegedly struck a flight attendant w…
ANNAPOLIS, Md. (AP) — The Maryland General Assembly gave final approval Friday to expanding a state tax credit for low-income workers to inclu…
A roundup of some of the most popular but completely untrue stories and visuals of the week. None of these are legit, even though they were sh…
NEW YORK (AP) — The Associated Press has named Anna Jo Bratton as U.S. Enterprise Editor on the news cooperative's Global Enterprise Team, whe…