If you're in your 30s with zero saved for retirement, you still have time on your side. Make the most of it with these five tips.
LONDON (AP) — Prince Charles has warned that up to 1 million young people in Britain may need "urgent help'' to protect their futures from the…
MADRID — An association of families of coronavirus victims has planted what it says are 53,000 small Spanish flags in a Madrid park to honor t…
GENEVA (AP) — Voters in Switzerland on Sunday strongly rejected a nationalist party's proposal to limit the number of European Union citizens …
Don't make a mistake you'll regret.
WILMINGTON, N.C. (AP) — Nearly 50 years ago, a power company received permission from North Carolina to build a reservoir by damming a creek n…
You'll need to be especially careful with your filing decision if you have a spouse to consider.
PARIS (AP) — Hospitals in the Paris and Marseille regions are delaying some scheduled operations to free up space for COVID-19 patients as the…
The market is already starting to fall, so it's crucial to ensure you're investing in the right places.
BUCHAREST, Romania (AP) — Voters in Romania were casting ballots Sunday in municipal elections, which are being viewed as a test of how the ne…
DUBAI, United Arab Emirates (AP) — Long-haul carrier Qatar Airways on Sunday reported revenue losses of $1.9 billion for the past year, blamin…
Bob Dylan was right: The Times They Are A-Changin'.
2020 has taught us many lessons, but this may be the most important one for prospective retirees.
I'm sharing my big mistake so that you don't repeat it.
More money without the tax burden? Here's one investment it definitely pays to consider.
This could be one of the smallest payout increases in history.
Jordan LaFontaine joined the Eide Bailly Billings office in August as a tax associate.
Tom Largess recently joined Rebel River Creative as associate creative director, overseeing custom illustration, logo designs, brand conceptin…
RiverStone Health Foundation welcomes four new directors to its board for 2020-2021: Dan Carter, ExxonMobil Billings Refinery; Drew Hedrick, C…
Kathy and John Haigh, owners of Wild Birds Unlimited, at 111 S. 24th St. W., Suite 27, recently attended the national conference of Wild Birds…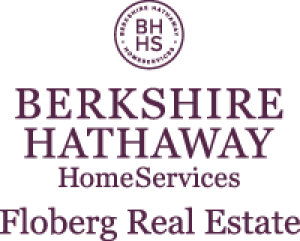 Susan B. Lovely - Berkshire Hathaway Home Services Floberg Real Estate
CANBERRA, Australia (AP) — Australia's second-largest city, Melbourne, has further eased lockdown restrictions imposed after a surge in corona…
LONG BEACH, Calif. — All California State University, Long Beach, students who live on campus have been placed in quarantine after five studen…
JERUSALEM (AP) — Thousands of Israelis gathered outside the official residence of Prime Minister Benjamin Netanyahu on Saturday night to deman…
NEW YORK (AP) — A federal judge has ordered a new trial for a self-made health care millionaire who was convicted six years ago of fatally dru…
LONDON (AP) — London police clashed with demonstrators on Saturday as they broke up a protest in Trafalgar Square against COVID-19 restriction…
JERUSALEM (AP) — Israel will hold rare talks with Lebanon next month in an effort to resolve a longstanding maritime border dispute, an Israel…
Here's some good news for seniors.