You'd be surprised how little you have to put into this ETF to end up with a $1 million nest egg.
It's important to own shares of high-quality businesses.
HONG KONG (AP) — Hong Kong's pro-democracy Apple Daily newspaper will close by this weekend after police arrested five editors and executives …
BANGKOK (AP) — Britain's top diplomat met Wednesday with his Cambodian counterpart as he pushed for closer economic relations to Southeast Asi…
HONG KONG (AP) — Pro-democracy Apple Daily newspaper, under financial pressure from Hong Kong authorities, says it will close by Saturday.
DUBAI, United Arab Emirates (AP) — American authorities seized a range of Iran's state-linked news website domains they accused of spreading d…
BEIJING (AP) — Asian stock markets followed Wall Street higher on Wednesday after the Federal Reserve chairman said a U.S. inflation spike pro…
WELLINGTON, New Zealand (AP) — After enjoying nearly four months without any community transmission of the coronavirus, New Zealanders were on…
LOS ANGELES (AP) — Kobe Bryant's widow has agreed to settle a lawsuit against the pilot and owners of the helicopter that crashed last year, k…
LOS ANGELES (AP) — Amid all the back-and-forth about the feasibility of holding the Tokyo Olympics during the pandemic, there are early indica…
WASHINGTON (AP) — Without speaking a word or scratching a pen across paper, President Joe Biden drove up the pressure on Big Tech companies al…
TOKYO (AP) — The Tokyo Olympics, already delayed by the pandemic, are not looking like much fun: Not for athletes. Not for fans. And not for t…
SANTA FE, N.M. (AP) — Custodians of New Mexico's two multibillion-dollar financial trusts that underwrite public education and infrastructure …
SACRAMENTO, Calif. (AP) — It's been a year and a half since California Gov. Gavin Newsom directed oil regulators to consider new health and sa…
BEIJING (AP) — Asian stock markets followed Wall Street higher on Wednesday after the Federal Reserve chairman said higher U.S. inflation prob…
DALLAS (AP) — More than 150 employees at a Houston hospital system who refused to get the COVID-19 vaccine have been fired or resigned after a…
Soon after a new coronavirus began spreading around the world, little-known vaccine developer Moderna began working with the U.S. National Ins…
HAGATNA, Guam — Guam is launching a vaccine tourism program to encourage citizens of neighboring countries and Americans living in East Asia t…
NEW YORK (AP) — Prosecutors did not find Michael Avenatti's seventh request to delay sentencing a charm, saying Tuesday that the once high pro…
SANTA FE, N.M. (AP) — A major business in New Mexico's burgeoning market for marijuana wants the state to refund millions of dollars in taxes …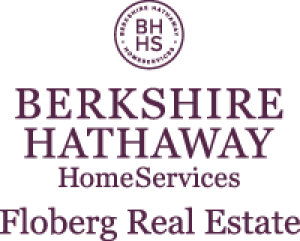 Susan B. Lovely - Berkshire Hathaway Home Services Floberg Real Estate
LOS ANGELES (AP) — Sherry Villanueva's family of Santa Barbara restaurants employed 350 people before the pandemic took hold and darkened dini…
SALT LAKE CITY (AP) — A Turkish businessman has been arrested by the U.S. Justice Department in connection with what authorities say was a bio…
DALLAS (AP) — American Airlines will cut hundreds of flights over the next three weeks to avoid overloading its operation as demand for summer…
HOUSTON (AP) — Houston hospital says 153 employees who refused to get COVID-19 vaccine have resigned or been fired.
BELLE PLAINE, Kan. (AP) — A civil rights group warned Uber Eats that its app profiles place transgender drivers at risk of harassment and viol…
FRANKFORT, Ky (AP) — Overhauling Kentucky's outdated technology for processing jobless claims could take up to three years, the state's labor …
ATLANTA (AP) — Four Georgia residents are suing the state Department of Labor, saying delays in processing, paying and hearing appeals on unem…