PARIS (AP) — Thousands of demonstrators took to the streets of Paris and other French cities on Sunday to call for more ambitious measures in …
BARCELONA, Spain (AP) — Impromptu street celebrations erupted across Spain as the clock struck midnight on Saturday, when a six-month-long nat…
It may not be as much as you'd think.
INDIANAPOLIS (AP) — Indiana labor union leaders are calling for improved workplace safety enforcement with the state's rate of deaths while wo…
It's possible to invest in crypto while reducing your risk.
PARIS — The EU Commission did not renew its order for AstraZeneca's COVID-19 vaccine, the European Union's Internal Market Commissioner said Sunday.
WASHINGTON (AP) — The federal government is working with the Georgia-based company that shut down a major pipeline transporting fuel across th…
Don't let this retirement perk pass you by.
BRATISLAVA, Slovakia (AP) — Slovakia's government is set to discuss possible use of Russia's Sputnik V coronavirus vaccine with Moscow after i…
Montana State University Billings is pleased to announce Sep Eskandari, Ph.D., has been selected as provost and vice chancellor for academic a…
BOSTON (AP) — The recent court ruling striking down a national eviction moratorium has heightened concerns that tenants won't receive tens of …
You may lose some of your future benefits to taxes -- unless you make these key moves.
RICHMOND, Va., (AP) — Police Chief Will Cunningham came to work four years ago to find that his six-officer department was the victim of a crime.
Inflation is here. How can you protect your holdings?
Once you get started, you'll wonder why you didn't do this sooner.
Haven't saved enough for retirement? Try implementing these strategies.
Don't let your emotions hold you back from making good financial choices.
It's sometimes possible to double your money without risk.
DUBAI, United Arab Emirates (AP) — Dubai's long-haul carrier Emirates will begin shipping aid from the World Health Organization and other gro…
Planning for Social Security changes can help you stay in control of how you will live in retirement.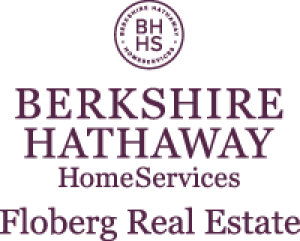 Susan B. Lovely - Berkshire Hathaway Home Services Floberg Real Estate
Your dream retirement is waiting. Go after it.
Motherly words of wisdom may be just what you need to supercharge your portfolio.
N'DJAMENA, Chad (AP) — At the small hospital where Dr. Oumaima Djarma works in Chad's capital, there are no debates over which coronavirus vac…
PARIS (AP) — President Emmanuel Macron's plans for bringing France out of the pandemic aren't just about resuscitating long-closed restaurants…
PHOENIX — An elected Arizona utility regulator has shared discredited conspiracy theories while trying to persuade energy and power providers …
SAN FRANCISCO (AP) — California's energy policy and planning agency wants to transition new homes away from gas-powered appliances.
WASHINGTON (AP) — The anticipation for the U.S. jobs report for April, released Friday morning, was high.