HONG KONG (AP) — Stanley Ho, the dashing billionaire and bon vivant who was considered the father of modern gambling in China, has died, his d…
BANGKOK (AP) — As about 24,000 Filipinos who lost their jobs abroad are being transported by land, sea or air to their provincial homes, the p…
HONG KONG (AP) — Family says Stanley Ho, the Macao casino tycoon considered the father of modern gambling in China, has died at 98.
The Latest on the coronavirus pandemic. The new coronavirus causes mild or moderate symptoms for most people. For some, especially older adult…
South American carrier Latam Airlines says it is seeking Chapter 11 bankruptcy protection as it grapples with the sharp downturn in air travel…
SANTIAGO, Chile (AP) — South American carrier Latam Airlines seeking Chapter 11 bankruptcy protection amid travel downturn sparked by pandemic.
SANTA FE, N.M. (AP) — George R.R. Martin, the famed author of the "Game of Thrones" fantasy series, has joined a group to buy the historic San…
WASHINGTON (AP) — Congress is at a crossroads in the coronavirus crisis, wrestling over whether to "go big," as House Speaker Nancy Pelosi wan…
TOKYO (AP) — Shares rose in Asia on Tuesday as some regions in Japan resumed close-to-normal business activity, with hopes for economic recove…
SIOUX FALLS, S.D. (AP) — When Martha Kebede's adult sons immigrated from Ethiopia and reunited with her in South Dakota this year, they had fe…
MEXICO CITY (AP) — Walmart de Mexico said Monday it has paid the Mexican government the equivalent of about $359 million in taxes for its 2014…
While nationally the median income for entrepreneurs is the same as the median income for all workers, there are big differences at the state …
LOS ANGELES (AP) — Richard Branson's Virgin Orbit failed Monday in its first test launch of a new rocket carried aloft by a Boeing 747 and rel…
CANBERRA, Australia (AP) — A U.S. biotechnology company began injecting a coronavirus vaccine candidate into people in Australia on Tuesday wi…
CNN's Rachel Crane gets rare access inside Richard Branson's Virgin Orbit, a company looking to cash in on the red hot satellite business with…
BILLINGS, Mont. (AP) — Americans settled for small processions and online tributes instead of parades Monday as they observed Memorial Day in …
CAPE CANAVERAL, Fla. (AP) — Stormy weather is threatening to delay SpaceX's first astronaut launch.
BANGKOK (AP) — South Koreans will be required to wear masks when using public transportation and taxis nationwide starting Tuesday as authorit…
WASHINGTON (AP) — Many laid-off workers who lost health insurance in the coronavirus shutdown soon face the first deadlines to qualify for fal…
PORTLAND, Ore. (AP) — Cherry industry officials in Oregon and Washington state estimate a tree infection has substantially depleted the fruit …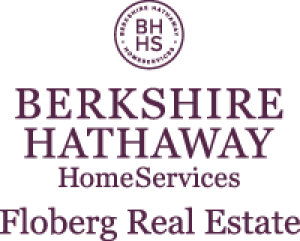 Susan B. Lovely - Berkshire Hathaway Home Services Floberg Real Estate
LOS ANGELES (AP) — California churches can resume in-person services but worshippers will be limited to 100 people and they should wear masks,…
PARIS (AP) — Employees of a major group of French nursing homes on Monday took part in protests across France to call for better pay amid the …
LONDON (AP) — British leader Boris Johnson's powerful chief aide insisted Monday that he wouldn't resign for driving the length of England whi…
SOAVE, Italy (AP) — Gucci and Saint Laurent are two of the highest profile luxury fashion houses to announce they will leave the fashion calen…
ATHENS, Greece (AP) — Greece restarted regular ferry services to its islands Monday, and cafes and restaurants were also back open for busines…
ISTANBUL (AP) — Turkey's health minister announced 29 new deaths from COVID-19, bringing the death toll to 4,369.
GENEVA (AP) — The World Health Organization said Monday that it will temporarily drop hydroxychloroquine — the anti-malarial drug U.S. Preside…