LONDON (AP) — Anti-poverty campaigner Oxfam warned Monday that the fallout of the coronavirus pandemic will lead to the biggest increase in gl…
CAMARILLO, Calif. (AP) — The average U.S. price of regular-grade gasoline jumped 10 cents a gallon over the past two weeks to $2.45.
LISBON, Portugal (AP) — Portugal's president was returned to office for a second term Sunday, in an election held amid a devastating COVID-19 …
THE HAGUE, Netherlands (AP) — Rioters set fires in the center of the southern Dutch city of Eindhoven and pelted police with rocks Sunday at a…
MEXICO CITY — Mexican President Andrés Manuel López Obrador will speak with Russian President Vladimir Putin Monday about obtaining doses of t…
LISBON, Portugal (AP) — Exit poll suggests the center-right incumbent candidate has won Portugal's presidential election.
Don't rule out a job in retirement until you've read this.
Here's how value investing can fit into your retirement portfolio.
ANKARA, Turkey (AP) — Turkey on Sunday passed 25,000 COVID-19-related deaths since the start of the outbreak in March, the health ministry said.
TALLINN, Estonia (AP) — Estonia's two biggest political parties clinched a deal on Sunday to form a new government to be led by a female prime…
LONDON (AP) — Britain is expanding a coronavirus vaccination program that has seen more than 6 million people get the first of two doses — eve…
NEW YORK (AP) — A former CIA software engineer charged with leaking government secrets to WikiLeaks says it's cruel and unusual punishment tha…
These myths could cost you more than you think.
LONDON (AP) — Scotland's leader said Sunday that she intends to hold a "legal referendum" on independence from the U.K. if she wins Scottish e…
Understanding how the holding period works can save you money down the line.
Don't fall into this common trap.
JAKARTA, Indonesia (AP) — Indonesian authorities said that they seized an Iranian tanker and Panamanian tanker suspected of carrying out the i…
Ryan Newman has been selected by The Bureau of Reclamation's Missouri Basin Region to serve as the Montana Area Office Manager in Billings. He…
Lukas Seely joins our Century 21 Hometown Brokers family as a native to the Billings community. He has been heavily involved with Comedy/Enter…
Waiting until 70 to start Social Security is a cause for celebration, but don't delay any longer.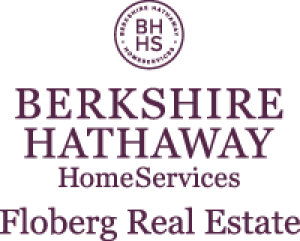 Susan B. Lovely - Berkshire Hathaway Home Services Floberg Real Estate
Andy Kautz, Billings, of Sylvan Nursery and Landscaping was awarded first place in the Montana Nursery and Landscape Association's Best of Mon…
Tired of losing so much money to the IRS? Here's how to minimize the pain.
BEIJING (AP) — Eleven workers trapped for two weeks inside a Chinese gold mine were brought safely to the surface on Sunday, a landmark achiev…
The highly respected wellness guru sits down for a chat about the connection between finance and overall well-being.
Here's what you need to know about filing taxes next year.
It's a new year. Here are some stocks that may soar in 2021.
Don't buy into misinformation. It could really wreck your retirement.