TOKYO (AP) — Japan has kept its deaths from the new coronavirus low despite a series of missteps that beg the question of whether it can preve…
WELLINGTON, New Zealand — Fiji has declared itself free of the coronavirus - at least for now - after all 18 people who tested positive have r…
Shares were mostly higher in Asia on Friday after U.S. unemployment data gave the S&P 500 its first loss in five days.
NEW DELHI (AP) — India's Health Ministry on Friday reported another record spike in new coronavirus cases — more than 9,800 in the past 24 hours.
WASHINGTON (AP) — America's workers likely suffered another devastating blow in May, with millions more jobs lost to the viral pandemic and an…
MANILLA, Philippines — Philippines President Rodrigo Duterte says that he is glad "Filipinos are really law-abiding" and that the Philippines …
NEW YORK (AP) — J.C. Penney said Thursday that it will start closing 154 of its stores next week in what it is calling the first phase of its …
BOSTON (AP) — Google said state-backed hackers have targeted the campaigns of both President Donald Trump and former Vice President Joe Biden,…
SAN FRANCISCO (AP) — The federal government must revoke its approval of a widely used weed killer that has damaged other crops and turned neig…
OLYMPIA, Wash. (AP) — Washington officials said Thursday they believe they have recovered about half of the hundreds of millions in unemployme…
SACRAMENTO, Calif. (AP) — Gov. Gavin Newsom's task of closing California's estimated $54.3 billion budget deficit will come down to a battle w…
SCOTTSDALE, Ariz. (AP) — Social media influencer Jake Paul faces misdemeanor charges following a riot at a mall outside Phoenix, police said T…
Several authors of a large study that raised safety concerns about malaria drugs for coronavirus patients have retracted the report, saying in…
ORLANDO, Fla. (AP) — With masks on their faces and temperature checks at entrances, Harry Potter fans and roller coaster lovers streamed back …
LONDON (AP) — A vaccine summit hosted by Britain on Thursday raised billions of dollars to immunize children in developing countries as expert…
LAS VEGAS (AP) — Mask use was spotty among customers as casinos in Las Vegas and throughout Nevada reopened Thursday for the first time since …
OKLAHOMA CITY (AP) — Oklahoma's Republican legislative leaders asked the state Supreme Court on Thursday to settle whether Gov. Kevin Stitt ov…
OAKLAND, Calif. (AP) — Police in a small San Francisco Bay Area community were about to help authorities in neighboring Oakland keep the peace…
PHILADELPHIA (AP) — Mayor Jim Kenney kicked off a recent briefing on Philadelphia's coronavirus response with an unusual request for residents…
FINRA, NASAA, and SEC Staff offer a joint warning to investors about promoters targeting retirement accounts, and provide a few key considerat…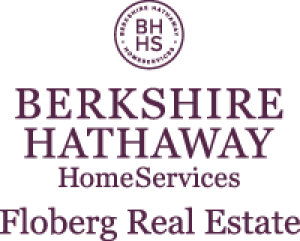 Susan B. Lovely - Berkshire Hathaway Home Services Floberg Real Estate
NEW ORLEANS (AP) — Before the COVID-19 pandemic hit, the National WWII Museum in New Orleans was planning on a 20th anniversary crowd of thous…
WASHINGTON (AP) — U.S. productivity fell at a 0.9% rate in the first three months of this year, a smaller decline than first estimated, while …
BRUSSELS (AP) — Remember Happy Hour, when you ordered one beer and got two?
Let's take this encouraging news with a huge grain of salt.
BALTIMORE (AP) — Long-term mortgage rates increased slightly as the U.S. economy showed signs that the worst of the coronavirus-fueled recessi…
ATLANTIC CITY, N.J. (AP) — Helped by the continuing spread of legal sports betting, commercial casinos in the U.S. won $43.6 billion from gamb…
TRI-CITIES, Wash. (AP) — The Department of Energy has announced it will pay the company building the Hanford vitrification plant $5 million in…