The oil industry was already logging hundreds of bankruptcies before the coronavirus hit, as producers struggled with weak global oil demand a…
Make sure your own financial house is in order before you go seeking out any bargain-priced businesses the stock market may be offering you.
Investing now could lead to significant gains down the road.
If you really want to bust out of the workforce ahead of your peers, be sure to stick to the following plan.
They're small, delightful people...with no personal boundaries.
You could save on your taxes and ensure you're prepared in the middle of a health and economic crisis.
Steer clear of these blunders. Your money depends on it.
These tips help at work, at home, and in your social media feeds.
Knowing how Social Security works will help you make the most of your benefits.
It may feel like you're throwing your money away, but investing when the market is down can be a smart move.
Many of them can, thanks to the suspension of required minimum distributions.
Shutting down Colstrip Unit 3 becomes much easier under an agreement between power plant owners Puget Sound Energy and NorthWestern Energy, do…
Here are six ways to stretch your limited cash reserves and get through this crisis.
When it comes to investing, it often pays to be flexible.
Social Security beneficiaries are unlikely to receive a "raise" next year because of the coronavirus pandemic.
John Vondra, financial adviser at Edward Jones, has qualified for Edward Jones' Financial Adviser Leaders Conference planned to take place in …
Courtney Fryling has been promoted to assistant vice president, residential real estate market manager at Stockman Bank. She oversees and mana…
You have a choice this year -- use it wisely.
There are only three of them.
The broader stock market is experiencing record price drops, but there's a silver lining if you were following this investing advice.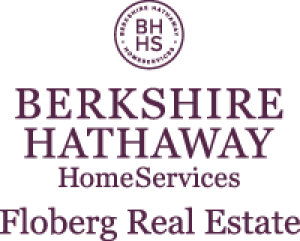 Susan B. Lovely - Berkshire Hathaway Home Services Floberg Real Estate
Here's where to invest your money during the COVID-19 crisis.
Some of them will surprise you!
Couples are often told to prepare for anything when it comes to their wedding, but a global pandemic isn't typically something to consider.
A new survey from the National Financial Educators Council tries to answer the question just in time for Financial Literacy Month.
There are new rules surrounding your retirement fund, and they can potentially save you some cash.
Making this move now might help save you thousands in retirement.
Right now is a prime opportunity to improve your finances.