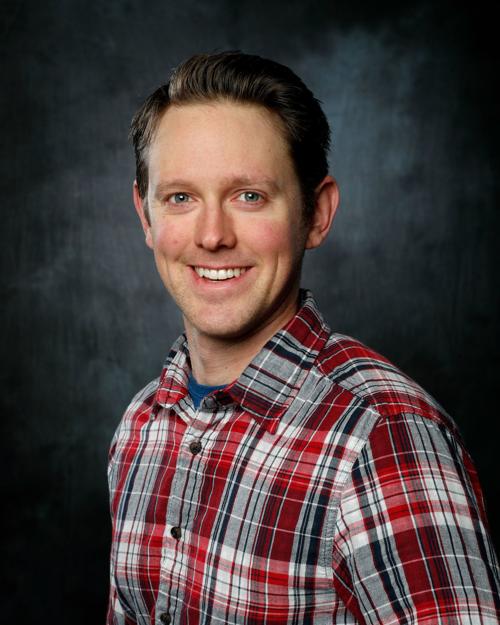 Hometown: Born in Baytown, Texas. Lived near Laurel for 15 years.
Company and title: ExxonMobil Console Shift Supervisor
As a child, Benjamin Meyer was home schooled and began working fulltime as a ranch hand at 16. After ranching for a number of years, he worked for Western Sugar. In 2011, he was hired as a temp by ExxonMobil, after which was hired full time in 2012. He has worked his way up the company ladder and is now a Console Shift Supervisor for the company.
In his spare time, Meyer serves on the board of directors and performs at NOVA Center for the Performing Arts. He also loves spending time with his wife, who is expecting the couple's first child.
Why did you choose this profession?
Growing up around refineries with a family and lots of friends in the industry, it only seemed natural to be interested in and pursue a career in the industry as well.
If you couldn't do this, what would you do instead?
I would likely pursue a profession in the music, culinary or automobile industries.
What other passions/callings are part of your life?
I love helping people. Whether they just need help with something, want advice or just want someone to talk to.  Being a part of the performing arts scene in Billings is also special. To see people leave after a show with a big smile – that's worth a lot.
What is the worst advice you've received and why?
"Follow your heart." This may seem odd, however, I've found that often the right thing to do isn't your gut feeling. Finding the right thing to do comes with careful thought, planning and seeking counsel from those around you to make sure you're on the right track.
What's your guilty pleasure?
Coffee, cheese and chocolate.
What was the last show you binge watched?
Who is your greatest mentor/inspiration?
I have been fortunate and blessed to have had plenty of good mentors thru my life. The most influential recently has been Jocko Willink, author of "Extreme Ownership." His podcast, books and seminars are topnotch and have excellent advice for the real world that have really inspired me. Interestingly, some of the other most influential "mentors" I've had have indirectly taught me what not to do.
How do you view failure and success?
Usually, I define failures to be not living up to my own expectations. Once a failure has occurred, it's time to go to the drawing board and find out why I failed and fix it so it never happens again. As for success, it goes back to laying down at night knowing I gave it my best shot. This doesn't mean that everything went right, but that I handled those situations properly.
What do you do for fun/relax/hobby?
I love music. I play several instruments and sing. My wife and I love to spend time together regardless of what we're doing. I also love hunting, camping, canoeing, and fast cars.
Do you have a motto that you live by?
One of my mentors told me something once that really hit home. "Live your life in such a way that if someone says something bad about you – nobody believes them"
The business news you need
With a weekly newsletter looking back at local history.