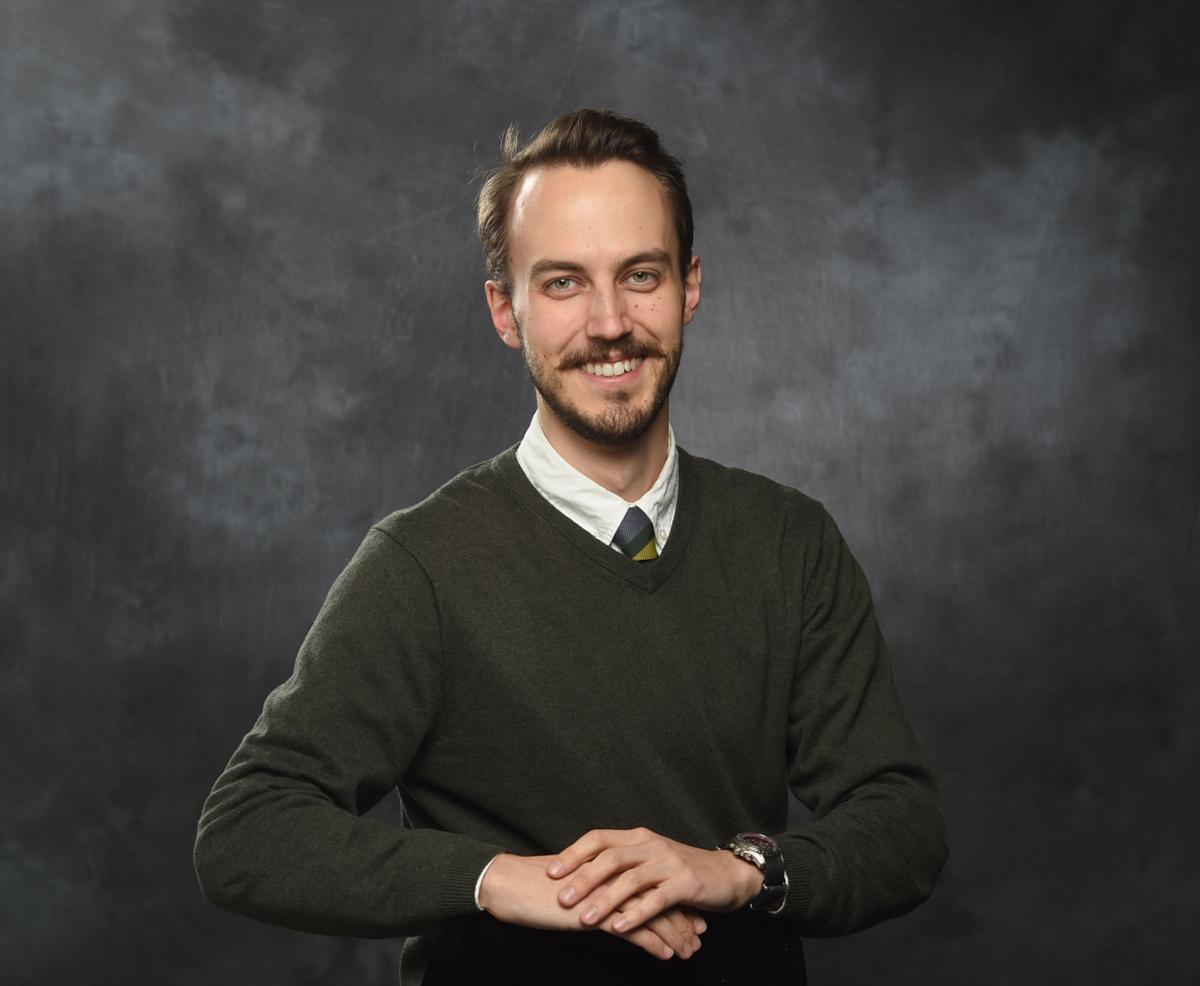 Company and title: High Plains Architects, architect
Hometown: Woodinville, Washington
Education and/or background: Bachelor's of Arts in anthropology, Whitman College, Walla Walla, Washington, 2013; Syracuse University in Florence, Italy, 2012; Master's of Architecture, University of Oregon, Eugene, 2016.
In college, Eric Schmidt considered future career paths that blended art, science, history, problem solving and community involvement. So, when he had the opportunity to study architecture in France and Italy, he took it.
"After just a few days I was hooked and knew I wanted to be an architect," said Schmidt.
If you couldn't do this, what would you do instead?
I would enjoy being a living-history re-enactor. I studied archaeology and theater and think it would be a blast to help people see and understand how we used to live.
What other passions/callings are part of your life?
I have been involved in Scouting since I can remember and it instilled a love of the outdoors, community service, doing my best, which I try to pass on by mentoring and coaching Scouts.
What is the worst advice you've received and why?
"Practice makes perfect." I don't know when I first heard the saying but it's stuck with me as how not to approach projects and life. Excellence is achievable, not perfection. And I've spent a lot of my life seeking perfection by practice, that is to say, by route, methodical, dogged hard work, when in reality. Excellence can be achieved by not just grinding away and doing things over and over again, but by changing perspective, bringing in different voices and opinions to a problem, thinking outside the box.
What advice would you give to a teenager about success?
It is important to reflect on your successes and understand how success was achieved, what sacrifices were made or what you might do differently next time, and then pass on that reflection to others to help them succeed too.
What's your guilty pleasure?
People are usually surprised that I'm a big football fan and enjoy rooting for the Seattle Seahawks.
What is one professional accomplishment you still want to achieve?
I'm still at the beginning of my career and there is still so much in front of me.
How do you measure your own success?
I guess I haven't really thought about how I measure my success. Normally when I'm doing my job my goal is to make sure other people are happy, pleased with the work, or they enjoy the performance. So I'd say I measure my success by how other people react to my task.
What failure have you learned the most from?
I bit off more than I could chew with my undergraduate thesis and learned the importance of setting realistic and achievable goals. And asking for knowledgeable advice early-on and frequently during a project can drastically reduce the chance of failure.
What is the hardest part of your job?
Framing problems or setbacks in a project as opportunities is difficult. Try as we might to test numerous ideas, explore myriad design iterations, and plan for the unknown, surprises happen during a project and it is important to not panic and find the silver lining, the opportunities. It can be exhausting always trying to be an optimist.
What was the last show you binge watched?
"The Queen's Gambit." Been a chess-head since I was little and thoroughly enjoyed the show.
What is your favorite book? 
"A Pattern Language" by Christopher Alexander et al. A wonderful introspection and guide on how to build by looking at culture and bringing people and their needs to the table first.
What is the most rewarding/important aspect of your occupation?
Solving a particularly challenging but essential design problem that my clients will not ever particularly notice.
Who is your greatest mentor/inspiration?
I remember when I was young (before I knew I wanted to be an architect) I discovered I had the same birthday as Leonardo da Vinci (over 400 years apart), and that sent me down a rabbit hole of learning a lot about him. And, I just thought it was so cool the diversity of what we did, studies, investigated, created and I wanted to be like that, to always be curious and understand the world around me.
How does it feel to be nominated and selected for Forty under 40?
Quite the honor to be selected by my adopted community and I hope I can live up to the obligations and expectations.
What advice would you give to anyone wanting to excel in their field?
Build good relationships in the community, none of us can succeed alone.
What do you do for fun/relax/hobby?
After a long day at work, I love to ride my bike on the trails around Billings. Cycling is such a great way to see and understand a place. Plus it can be incredibly meditative, and also good fitness.
What's the greatest gift you ever received? Why?
Not a gift in the traditional "box with a bow" sense but I was fortunate enough to be given piano lessons for my entire youth by my grandmother. The dedication, work ethic, curiosity, excellence-seeking, and emotional sensitivity she taught me as required to play well has been invaluable and served me far outside the piano studio.