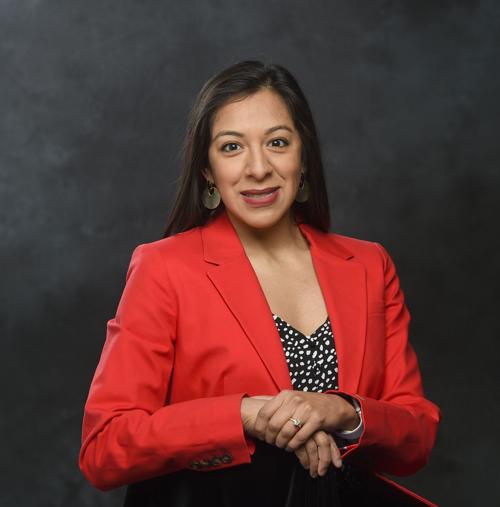 Company and title: Tumbleweed Runaway Program, development manager
Hometown: Mexico City, Mexico
Education and/or background: Louisiana State University (LSU)
Ericka Garcia Travis was born and raised in Mexico. She moved to Louisiana in 2009 and attend Louisiana State University as a Division 1 student-athlete. She graduated in 2013 with a bachelor's degree in international studies. Travis began working at a foundation for a local children's hospital in Baton Rouge and during her five years there, she knew she wanted to help those in need, permanently. Now the development manager at Tumbleweed, her passion to help others improves the quality of life for at-risk youth and young adults in the community.
Why did you choose this profession?
I chose to work for Tumbleweed because it is very rewarding. The work we do helps contribute to bettering our community and the lives of vulnerable and homeless youth and young adults. To top it off, I get to work with the most amazing team.
If you couldn't do this, what would you do instead?
The hospitality industry, or I would open my own business. Perhaps a restaurant (I wouldn't be doing the cooking though), or a doggy daycare.
What other passions/callings are part of your life?
I love traveling, understanding different cultures, meeting new people and learning about their journey. I also like learning new languages, I speak Spanish, English and French.
What is the worst advice you've received and why?
To not come to the United States to be a collegiate athlete because I didn't really speak the language and didn't know anyone. Needless to say I did not follow that advice and that experience has shaped me into the person that I am today. Always follow your gut and dreams.
What advice would you give to a teenager about success?
Do not compare yourself to others. As long as you are moving forward you are going in the right direction.
What's your guilty pleasure?
For food, a Saturday breakfast is not complete without a pain au chocolat from LeFournil. Also, I can't resist a true crime podcast.  
What is one professional accomplishment you still want to achieve?
To be an executive director for a nonprofit organization.  
How do you measure your own success?
I like to pause and reflect on what I have accomplished. I set personal and professional goals and work as hard as I can to reach them. If along the way I make mistakes or fail, I adjust my goal(s), learn from it and continue moving forward.
What failure have you learned the most from?
Not making the Olympic team back in 2008. I learned to re-evaluate my goals and that was the moment I decided to pursue my education in the U.S. 
What is the hardest part of your job?
We often see very hard situations involving youth. Sometimes it can be hard to compartmentalize.
What was the last show you binge watched?
"The Office." And I would do it again.   
What is your favorite book?
"The Alchemist" by Paulo Coelho. If you have not read it, I highly recommend it.
What is the most rewarding/important aspect of your occupation?
To see a positive, lasting change in the life of a youth.  
What is the most challenging aspect of your occupation?
Overcoming COVID restrictions while growing and sustaining relationships with our supporters and our youth.
Who is your greatest mentor/inspiration?
First of all, my mom. She has taught me to always finish what I start, to stand up for myself, the meaning of dedication and hard work and to find joy in everything I do.
I have been very fortunate to have many mentors throughout my athletic and professional career that have contributed to who I am today, and for that I am forever grateful.
My college coach D-D Breaux would always quote "nothing great was ever achieved without enthusiasm"- Ralph Waldo Emerson. This quote has stuck with me ever since.
How does it feel to be nominated and selected for Forty under 40?
It feels amazing and it is such an honor to have been selected. I have only been in Billings for a year and it is very humbling to be recognized this way.
What advice would you give to anyone wanting to excel in their field?
To always stay true to yourself, be confident, plan strategically, and developed a strong a supportive network around you. 
How do you view failure and success?
I view both success and failure as learning opportunities. Each provide their own lessons and they help you identify areas of improvement either in your personal or professional life.
What do you do for fun/relax/hobby?
Montana offers many outdoor activities that I enjoy doing year-round. Whether we go for a new adventurous hike, a day on the river or hitting the slopes in Red Lodge, every weekend feels like a vacation.
During the week I enjoy going to different workout classes at the gym or going for a quick run with my dogs, they keep me active.
When I have some down time at home, I like playing Sudoku, listening to podcasts and/or watch either a thriller or comedy show.
What's the greatest gift you ever received? Why?
My scholarship to LSU, although I put in the work for it. Without it, I would have not been able to obtain an education in the U.S. while competing in the sport that I love.