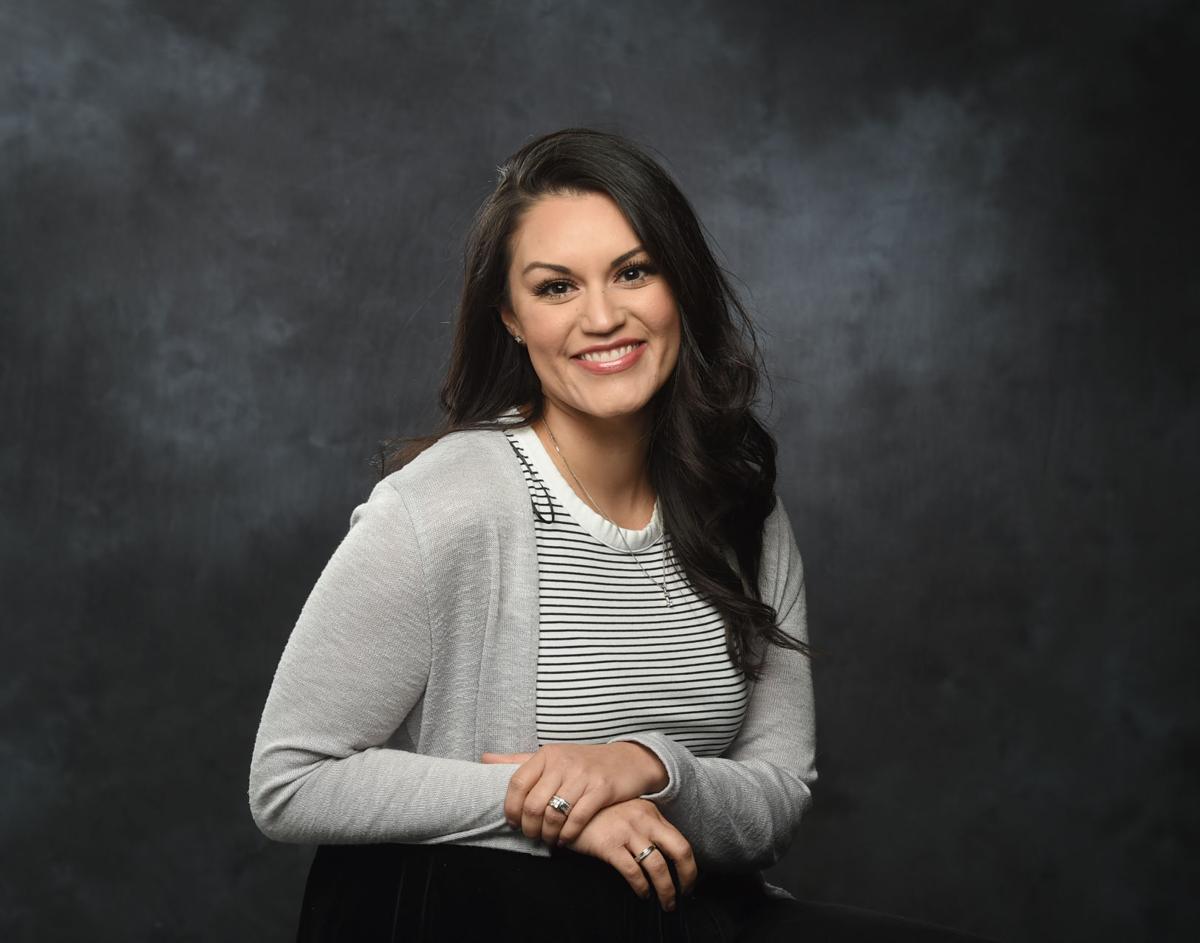 Company and title: Billings Family YMCA- health and wellness director
Education and/or background: Bachelor's of science; MSUB-Billings
Kassia Lyman first joined the YMCA as a member. She was inspired by the people, the collective effort and welcoming environment. The impact was so great, she wanted to be part of it.
"I was hired on as a fitness floor attendant, which allowed me to engage with members and create a welcoming environment. Soon, I was teaching classes and stepping in anywhere I could. Now 10 years later, and serving as the Health and Wellness Director, I cannot imagine a life without the Y," said Lyman.
If you couldn't do this, what would you do instead?
While serving as the director, I have completed my bachelor's degree and have applied to Rocky Mountain College with my eyes set on physician assistant school. I would love to serve the Billings community as a physician assistant with my passion for health.
What other passions/callings are part of your life?
In 2009, and as a fairly new resident of Billings, I found a home at Harvest Church in the Heights. I have enjoyed serving through their many projects and services such as baking cookies for the homeless community, assisting in their special needs childcare room, community projects, the Freedom 5k Race director and several other holiday events. Harvest Church remains community focused and allows many opportunities every year to spread your wings in service. I also serve on the board of directors for its sister organization the Better Billings Foundation, this also allows me to serve our community on a larger scale through the many community projects it has.
What is the worst advice you've received and why?
"Don't Care what other people think." To some extent, I see why this is said. However, it makes me cringe. I do care what other people think and I believe that as a community we should care what other people think. In serving others and caring for others, we should take off our blinders and look around to ways we can love and serve others. You can't do that if your focus on yourself and don't care what others think.
What advice would you give to a teenager about success?
Just show up. Consistency. Consistency. Consistency.  Every opportunity is a learning opportunity. Success doesn't come from being there only in the big moments and catching a lucky break. Success comes from showing up in the hard times, after a failure, and when nobody else does. You can do anything you set your mind to, but first you need to show up.
What's your guilty pleasure?
I love a big plate of nachos, a perfect cup of coffee, a cute pair of workout shoes, and a relaxing Sunday where my family and I stay in our jammies all day.
What is one professional accomplishment you still want to achieve?
The YMCA has opened my eyes to all our community has to offer and gaps that can still be filled. The leadership at the Y has supported me these last four years as I managed my time in working full time and attending classes on campus as a full-time student to support my long-term goals. I aspire for the day I can serve Billings on another level as a PA.
How do you measure your own success?
By how I serve others. My goal is to always serve others well enough that it makes their experience better. This includes my staff and our members. The fewer barriers our staff have to come in and perform their job the best they can trickles down to our member's experience.  Being active is challenging enough, if we can eliminate any barriers we know the individual is more likely to be successful long term.
What is the hardest part of your job?
Time. I think anybody at the Y could tell you this isn't an 8-5 job. Sometimes, this is a 4 a.m. job or a 10 p.m. job. Our fitness department is large, we have over 70 individuals that serve in all areas of our facility and fitness needs. Keeping it all straight and running is certainly the most challenging part. However, I will say that we have the most dedicated staff I know and they make it much easier because of it.
What is your favorite book?
My forever favorite book is, of course, the Bible.
Another recent read that I can give credit to is "The Immortal life of Henrietta Lacks," by Rebecca Skloot.
What is the most rewarding/important aspect of your occupation?
I love my job at the Y. I don't mean this lightly. Wearing the Y logo on my chest and truly thinking about what the Y provides our community can bring me to tears. I have walked with people on their weight loss journey that isn't measured because of the size of their jeans but because of the lab work that means a better quality of life. I've held the hands of a cancer patient as they told me their cancer came back and they have three months to live and want to stay working out until the very end. Kids learn to swim every day in our facility. Families get to spend quality time together. Kids learn teamwork through youth sports and discipline through programs like dance and karate. Stay-at-home moms get a break to work out while they drop their kids off at child watch, where the child makes new friends and crafts. While a family or individual never gets turned away from any of this because of our Jacob Ford Annual Campaign. To say I am proud of my Y is an understatement, and I have the honor to be a part of it.
Who is your greatest mentor/inspiration?
My husband. As high school sweethearts and marrying at a young age, he has always been right by my side. He has encouraged me in all my crazy ambitions, given me a push when I try to give up, held me up when I couldn't stand on my own, and tough love when I veer off the path a bit. Not only have we grown up together but we grow together.
Do you have a motto that you live by?
 How does it feel to be nominated and selected for Forty under 40?
I'll admit it, I teared up. I've read these nominations every year, amazed by their accomplishments in hope that someday I would do my part to be among one of them. I didn't see it coming but I am grateful and honored.
What do you do for fun/relax/hobby?
Probably to no surprise, a good workout always refreshes me.
Also being a mom of girls is absolutely the best. Since I was a little girl, I wanted two daughters. They are a dream and I love all that comes with being a girl mom that fills up any bit of our spare time.
What's the greatest gift you ever received? Why?
Time. The world is busy and everybody is off trying to do their best in the world. Raising babies, launching careers, serving their community, and hustling to just stay afloat. I truly believe when somebody stops juggling everything they have to give you time, that this is the truest form a love. You can never get time back but you always wish you had more. Especially when you lose someone, time is the only thing you wish you could have back which I believe shows it has the most value.