Hometown: Billings, Montana
Kathleen Healy grew up in a household shaped around helping others. Her parents were passionate advocates for the well-being of the Billings community. Through them, Healy learned the importance of volunteer work and the power to make lasting change in her hometown. She continues her humanitarian work today as a Philanthropy Associate at First Interstate Foundation.
Tell me about your volunteer trajectory – past, present and future volunteering. What does it look like?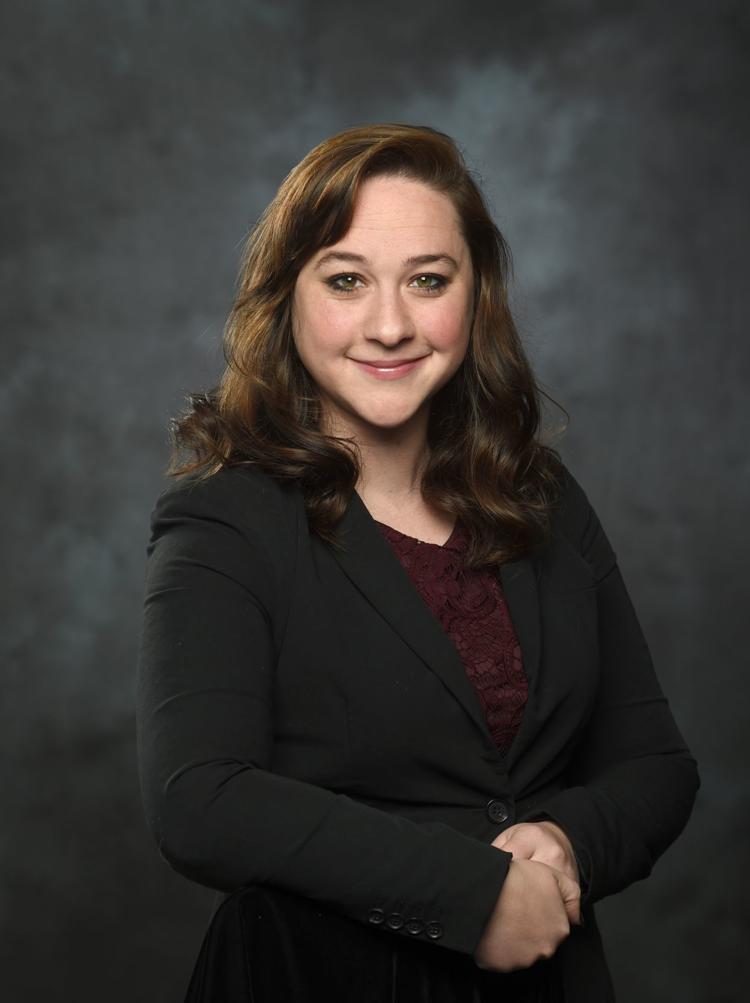 Most recently, I have been selected as a mentor for the Red Ants Pants Foundation Youth Leadership program. Each mentor is paired with a rural teen to support as they build and launch a community project. I also serve on the Board of Yellowstone Public Radio, am on the Alberta Bair Theater programming committee, and serve on the Yellowstone Art Museum Art annual Auction committee. When I have time, I also try to volunteer at Art House cinema, our local independent theater. Luckily, First Interstate Foundation supports these efforts by matching employee volunteer hours.
Have you applied any of your professional knowledge to your volunteer experience? If so, please explain.
I think the Governance I have learned at the Bank has definitely helped with my board service.
The Financial Education resources have definitely helped as well—since Financial Education isn't taught in our schools, it's been so much fun to go into classrooms and talk about money with kids, when there is still time to change their spending/saving behaviors.
Tell me about one of your favorite volunteer experiences or memories.
You have free articles remaining.
Keep reading for FREE!
Enjoy more articles by signing up or logging in. No credit card required.
My favorite memory of volunteering is with Ken, who volunteers more now in retirement than when he was an engineer (which means that he volunteers well over 40 hours per week). Each week he delivers meals for the Adult Resource Alliance, Meals on Wheels program, and also delivers food with the Salvation Army Food truck. He recently has had knee replacements, and triple bypass surgery, but he hasn't let him slow it down.
Are there any thoughts or advice you would want to communicate to your community or state regarding nonprofits or volunteering?
I wish more emphasis was put on people contributing where they live. Is there something you would like to see in your town or city? Work to create it.
What's something you wish everyone knew about volunteering and nonprofits?
Don't just volunteer for an hour here and there, commit to putting in extended amounts of time at an organization. That's the most valuable gift you can give.
What roles have you performed while volunteering? Which made the biggest impact on you personally?
The biggest impact on me has been my role as a youth mentor. To watch a teen come up with a big idea for a project and then work to accomplish it has been such a great experience. The youth mentor I was paired with is incredibly driven and passionate. She decided she wanted to start a recycling program in her hometown. It has been so rewarding to be able to support her.
What is the most rewarding/important aspect of your occupation?
It's impressive to see the impact philanthropic dollars can have in improving the community. I get to see which nonprofit organizations our employees contribute to as part of my job. Across First Interstate's six-state footprint there are so many incredible projects we support, from building tiny homes for the homeless in Seattle, to supporting No Kid Hungry Montana.