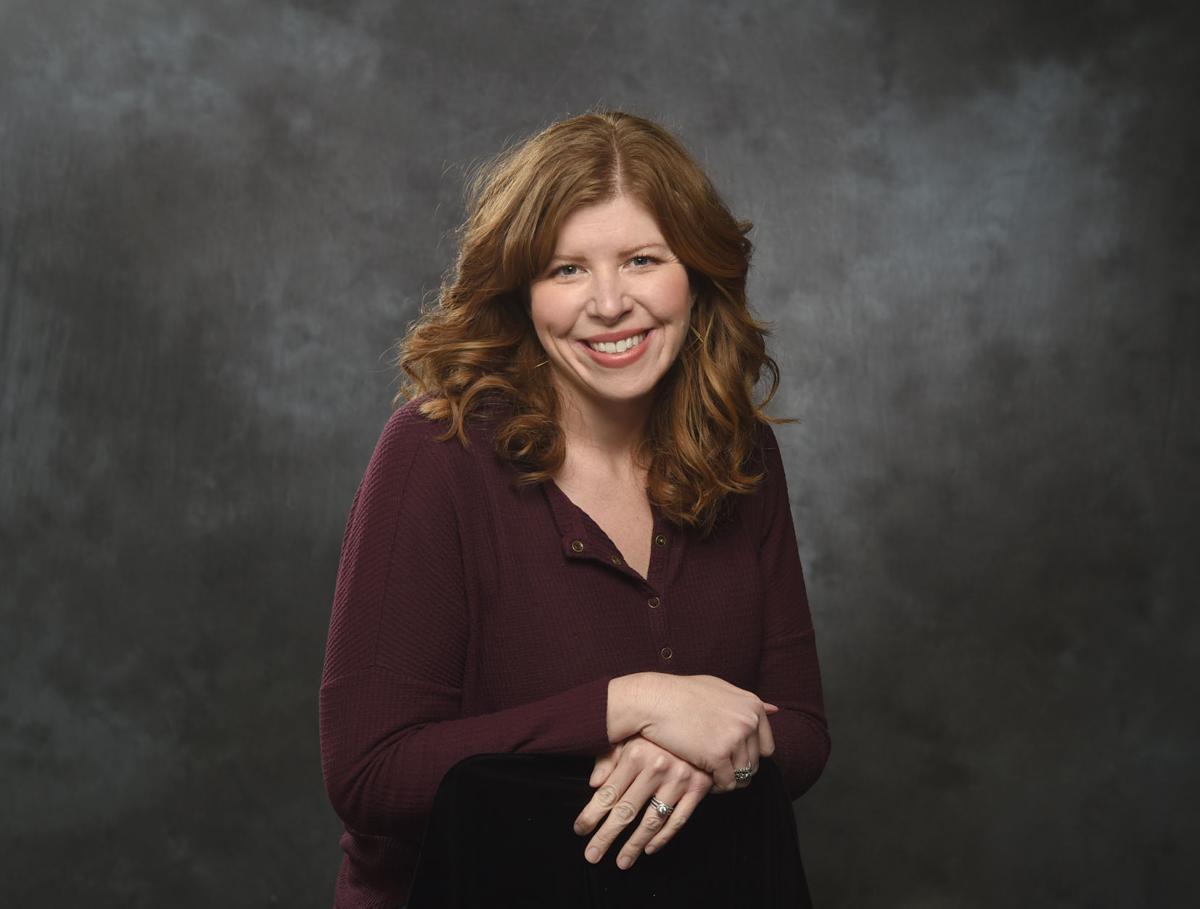 Company and title: ESL and English Language Arts instructor at Billings Adult and Community Education
Education and/or background: Bachelor's of arts degree and MEd from Ohio University.
Shannon Davis loved playing "school" as a child but never saw herself in the role of educator. Initially, she had aspirations to work in medical technology or medicine. But, the passion just wasn't there. By senior year of college, Davis felt lost and while taking one of her last required electives she was taken under the wing of an English professor, which not only provided the drive and desire for a career but resulted in Davis pursuing a master's of education program.
If you couldn't do this, what would you do?
I would have been a nurse. Almost my entire family is in a medical field. After moving back to Billings, I didn't find a full-time teaching job right away. I applied and almost went back to school at City College.
What other passions/callings are part of your life?
I love traveling. I studied abroad in Wales in college and met my husband there. We traveled a lot within Europe on a college budget. Once I finished my MEd program, we moved to the UAE to live and teach there, and it opened another part of the world to us. Since having kids, our style of trips has changed, but they have become quite the jetsetters. I also love reading, going to the theater, and doing the seasonal Montana activities like hiking, camping (a newer passion), and skiing. I am also on the board for the Rimrock Opera Company and volunteer with NOVA and other community organizations.
What is the worst advice you've received and why?
I was told not to major in English because I'd never get a job.
What advice would you give to a teenager about success?
You need to find a mentor. In my job, I work with a lot of youth who are directionless. They don't have a person who is looking out for them or guiding them toward their future.
What's your guilty pleasure?
A nice glass of wine and chocolate.
What is one professional accomplishment you still want to achieve?
I'd like to continue my education. My husband is finishing another degree, and with having young kids there is only enough time for one of us to pursue that. I'd like to get a reading endorsement and maybe do another master's program or PhD.
How do you measure your own success?
This is such a hard question for a teacher. For my English language learners, their acquisition improves. For my students who are completing their high school equivalency, they take the test and pass it. For my students who are going on to college, they pass the entrance exams.
The success you feel as a teacher often comes not from the big moments, but from the everyday successes. When a student has a light-bulb moment, when a student applies a concept for the first time, when a student feels good about writing an essay, when a student is able to break through their barriers…these are the moments I feel success in my job.
What failure have you learned the most from?
Students are perceptive. You have to be on your game all the time. I used to try to hide my off days, but I feel that leveling with students has made me more accessible and relatable. For a lot of our students, school has not been a positive place for them. It helps my students open up when things aren't going well for them.
What is the hardest part of your job?
The students that we serve in Adult Ed come from all walks of life. They have struggles I can never imagine. It is so difficult to not take it all on. We might see our students regularly for a few weeks, and then life intervenes, and we don't see them again. Seeing the barriers our students have had to overcome to make it back to school can be both heartbreaking and uplifting at the same time. The hardest part for me is that often there is no magic wand to make things better. 
What was the last show you binge watched?
What is your favorite book?
This question is hard for a bibliophile. I've had different favorite books at different stages in my life. A rediscovered favorite is the "Handmaid's Tale." I read it ages ago in college, and I recently reread it after getting into the show. I really love Margaret Atwood's style. I also love anything by Amy Tan, and I love the British classics. The barriers women like Jane Austen and the Bronte sisters broke through to write their novels is inspiring.
What is the most rewarding/important aspect of your occupation?
The joy students feel with their breakthrough moments — be it graduating, passing the citizenship test, or entering college. Some of our students are fresh out of high school where the traditional setting didn't work for them. Some of our students have been out of school for 20+ years. Some of our students have just entered the country and are learning our language and culture. For each of them, their time at school opens doors in their lives.
What is the most challenging aspect of your occupation?
As a teacher, you invest a lot of yourself in your students. In Adult Ed, we might have our students for a few weeks, a few months, a few years. It's all goal-oriented and skill-based. What's most challenging about our students is that sometimes education can no longer be a priority in their lives because of a barrier or an event that pulls them out. It's really hard when we're not able to see things through with a student. On the flip side, one of the most rewarding parts is when they return.
Who is your greatest mentor/inspiration?
My parents helped shape who I am. They supported my goals, even when skeptical, both emotionally and financially. I know how privileged I am to have received scholarships and their support through school. I grew up with a lot of siblings, and we're all so different. They did their best to help each of us find our way.
Professionally, I have been fortunate to have some amazing mentors. When I was a brand-new teacher, I reached out a lot to my cooperating teacher back in Ohio. When I started teaching in Billings, I was hired in Adult Education, and it was an entirely different approach and philosophy of teaching than the traditional K-12 setting. Norene Peterson, who taught in Adult Ed for 444 years, selflessly guided me for my first five years and became a wonderful friend.
Do you have a motto that you live by?
Every day is a new day. I truly believe that when you wake up, you have the opportunity to change the trajectory of your life. It may not happen instantly, but it's the little decisions.
How does it feel to be nominated and selected for Forty under 40?
It feels very humbling, to be honest. There are so many amazing professionals in our community. I think as a teacher, I see myself as an advocate for my students, and I learn so much from them. I may not get to see the effect of my efforts ever. As a teacher, I know that my impact can be small or major, and at the end of the day, I don't desire recognition, but I appreciate the acknowledgment.
How do you view failure and success?
Working with the students I do has shaped the way I have come to view it. I work with students who have failed so many times, and their tenacity is inspiring. They come to our program with a lot of hope
What do you do for fun/relax/hobby?
I love to read; watch TV, cwtched (favorite Welsh word for cuddled) up on the couch; take our dogs on a walk.
What's the greatest gift you ever received? Why?
My daughters. They're amazing and spirited, and I love to see them grow. Every day is a gift with them.