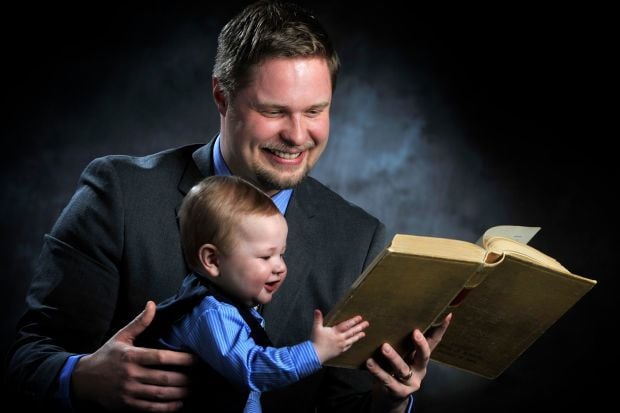 Tom Mahlen became interested in law at an early age. But that doesn't mean his family tree is populated by former circuit judges or defense attorneys.
"I did pretty well in school and was initially interested in medicine. But after I shadowed a surgeon, I knew right away that wasn't for me," said Mahlen, who is a partner in the Billings firm Halverson & Mahlen P.C.
"I didn't really know any attorneys, so it was a brand-new thing in my family," Mahlen said.
While he was still in high school, he and his mother began researching the legal profession to find out what it would take to pursue it as a career.
"I love writing and I liked public speaking, so that turned out to be extremely important for my career as an attorney," Mahlen said.
He studied journalism at the University of Wisconsin Superior. The late Mike Simonson, a longtime reporter and news director for Wisconsin Public Radio, was a big influence.
"Working in radio helped me learn how to write more concisely," he said.
During his time at the University of North Dakota School of Law, Mahlen did an internship with the Billings law firm Herndon Sweeney & Halverson. He returned after graduation and is now a partner in the firm.
Describe how you got where you are in your work today: I grew up in Danbury, Wis., a rural town in northern Wisconsin. When I was old enough to walk, I started sweeping floors and doing odd jobs for mom and dad at their business, M&M Auto Service and Towing. I worked there during summers and after school, and on semester breaks from college, until I moved to North Dakota to attend law school in 2004.
In any family business (much like a farm or ranch), you celebrate the good and bear the bad together as a family. When times are good, everyone benefits. When times are tough, you work without pay.
I learned to work hard (whether someone was watching or not), and I performed any job that was given to me — no matter how menial or unimportant it may seem at the time. When a lot of my friends were playing sports or engaged in other activities during the summer, I was learning how to run a small business with my parents and siblings. Much of what I know about business management came from those early years.
What's the biggest challenge you face in your job? It is critically important to take time to enjoy life. My wife has been a wonderful resource for me, reminding me to take time once in a while away from the office.
What's the best business advice you have received? "You can do anything you want in life, as long as you're willing to work for it."
Who gave you that advice? My parents.
Here's what I'd like to do to improve my community: I have a passion for helping children. While I am currently involved in programs that offer assistance in these areas, I would like to look at additional opportunities to advocate for children, whether within or outside of the legal system.
Aside from profit and loss, how do you measure success in your job? My favorite part of my job is advocacy. There is nothing that makes me happier in the practice of law than helping a client navigate what can be an intimidating legal system; providing assurance to them along the way; and standing up for their rights.
Which living person do you most admire? My parents. They started with very little, built a business that will celebrate its 30th year in business next year, and somehow managed to send five kids to college.
What do you consider your greatest achievement? I am proud of, but extremely grateful for, the business opportunities I have encountered. However, the single greatest moment of my life was seeing my son born.
I'm happiest when I'm… Either outdoors with my wife and son, working on an old car, or covered in sawdust working on a construction project.