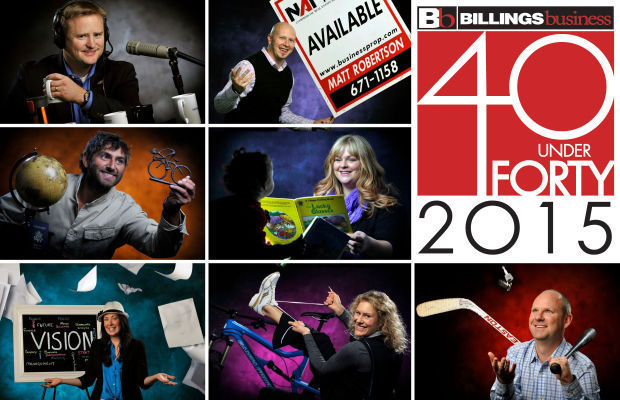 Thank you, Billings, for your assistance in identifying some of the community's best and brightest.
This year, more than 300 people were nominated for the annual 40 Under Forty awards. That's by far the largest pool of nominees we have seen in the publication's 13-year history.
In case you were wondering why so many people were nominated this year, technology played an important role. Our technology gurus at The Billings Gazette used email blasts and social media as part of a successful strategy to boost nominations. Such widespread interest clearly illustrates a loyal following for a special section that profiles some of the Billings area's top young professionals.
With such a big pool from which to select, it also presented a significant challenge to those tasked with selecting the winners. It's always sad to think that scores of bright, capable people weren't selected.
But what if you or a friend of yours wasn't selected? By all means, think about entering again next year, unless, of course, your 40th birthday arrives before Feb. 1, 2016.
I hope you enjoy reading about our winners. It's always fun getting to know these smart, talented, passionate and hardworking individuals who come from many walks of life and have followed different paths to success.
Through the years, numerous siblings and husband-and-wife teams have been featured in 40 Under Forty. But this year marks the first time in which the child of a previous winner has been selected. Chance Robinson, 19, is the son of Stacey Robinson, a winner from 2004. The younger Robinson is a talented artist whose works have been well-received in the arts community. Achievement appears to be a family trait.
This year's winners are especially community minded, which comes as no surprise. Mark Goldy, a physical therapist and athletic trainer, enjoys volunteering at McKinley Elementary and raising money for Special Olympics and several other groups. Not only does Kevin Fichtner coach youth sports, he has donated many hours through his work with Big Brothers-Big Sisters and the Heights Exchange Club.
Then there's Shannon Peterson of CTA Architects Engineers, who listed 16 organizations for which she has contributed time and money. That's downright impressive.