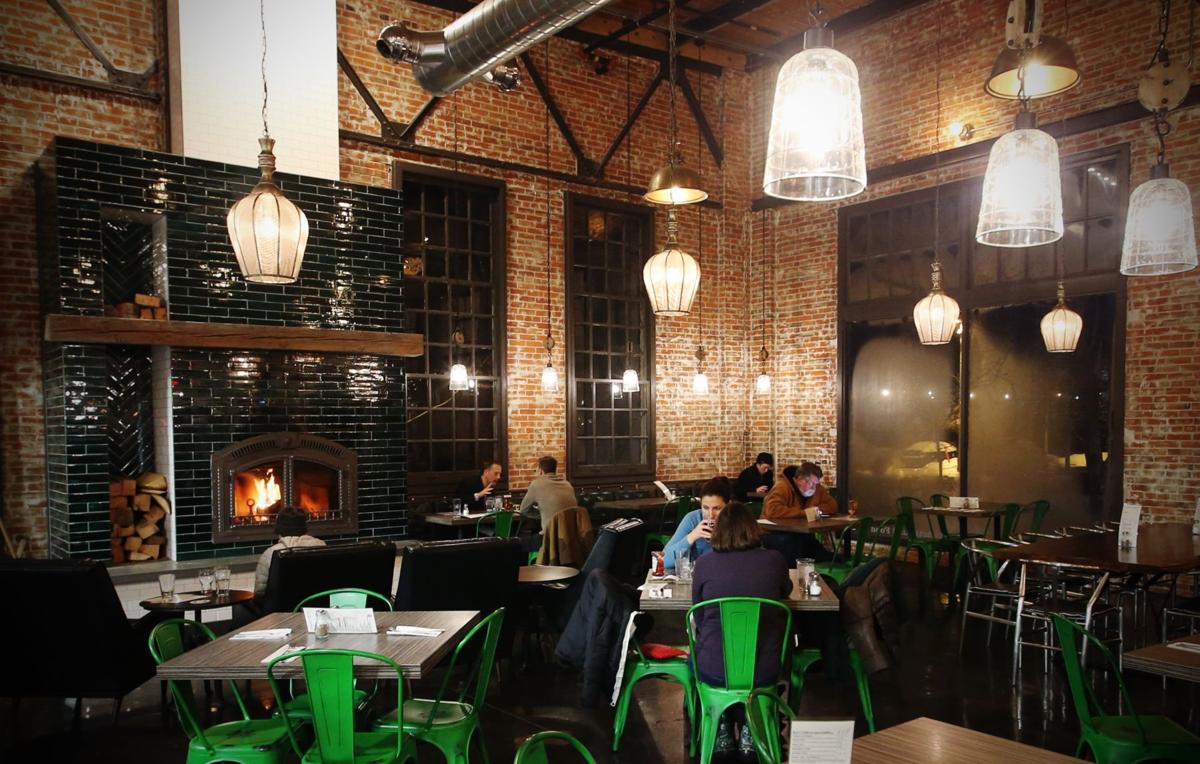 The future of Montana Avenue probably won't be on Montana Avenue. 
The downtown strip anchors some of Billings' most active nightlife spots. From roughly North 26th Street — which features Dickey's Barbecue on one side of the street and Carter's Brewing on the other — down to North 22nd Street, home to Last Chance Pub and Cider Mill, Montana Avenue has become one of downtown's true successes. 
Responding to where he thinks future development on Montana Avenue will go, Chandler Griffin's answer is simple. 
"I think it moves one block north," Griffin said. "I think First Avenue is going to be the corridor."
Griffin is part of Griffin Development and the principal broker with Mountain West Commercial Real Estate. The offices are in the old Sawyer Building at 2223 Montana Ave., which Griffin Development purchased and has quietly updated and remodeled over the last year. 
Last summer, Billings' first whiskey distillery, Asylum, announced it was setting shop there and its space on the first floor is getting close to completion. The building also holds offices for Diamond Construction and Scheveck Law Firm.
Mixing business space into an area known for pubs, restaurants and entertainment is by design. In order for the pubs, restaurants, art galleries and theater to thrive along this stretch of Montana Avenue, the area needs built-in customers, Griffin said. The area needs office space that employs regular workers and residential housing that will keep people downtown. 
"We need more office buildings," he said.
The big industrial warehouse-like buildings run out east of 22nd Street North. The last one that sits at 2019 Montana Avenue was purchased last month. It will become Liberty & Vine, a combination of country mercantile, antique booths, bakery/eatery and second-story apartments.
But there's plenty of real estate on First Avenue North. Griffin calls them consumables, saying it's possible there for developers to buy real estate by city block rather than by individual lot. 
If developers build up the business and residential offerings on First Avenue North it could be a huge draw. 
"You do that and Montana Avenue explodes," he said. "Our downtown could really thrive if we just hit a few more buttons."
The four city blocks that roughly comprise the Montana Avenue district is indeed an eclectic mix. A handful of antique shops and art galleries tuck themselves between restaurants, pubs and taprooms. The stretch even includes one genuine dive bar, the Rainbow. NOVA, an active community theater, sits on the same block as brewery and taproom Uberbrew and Italian restaurant Ciao Mambo. 
There was no grand design for the area; much of the district's development grew in organically. However, there was a vision to make that stretch of Montana Avenue inviting, bustling and commercially robust. 
"It was Mike," said Paul Morup, the marketing director at Uberbrew. "He kinda had the faith and the foresight."
Chicago inspiration
Mike is Mike Schaer and he moved onto Montana Avenue before it was cool. In the early 1980s he set up his nascent computer and software business, Computers Unlimited, on the 2300 block of Montana Avenue, next to the old Eagle Hotel. 
"When we moved in, the Eagle Hotel didn't have a roof on it," Schaer said.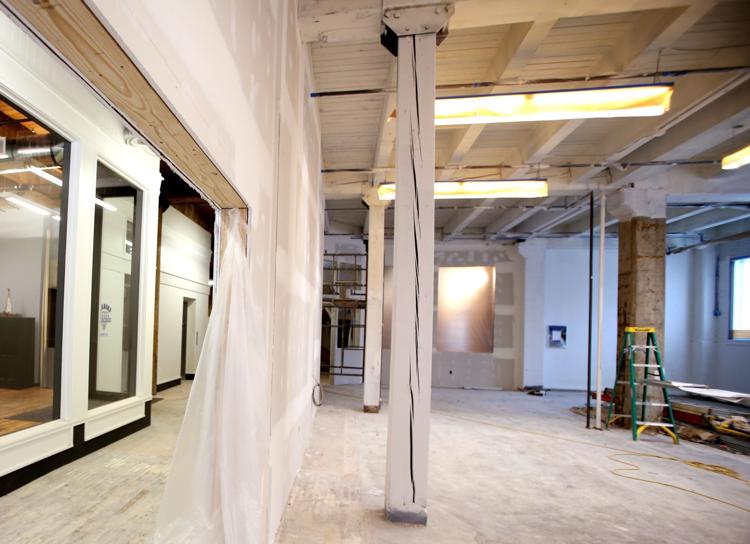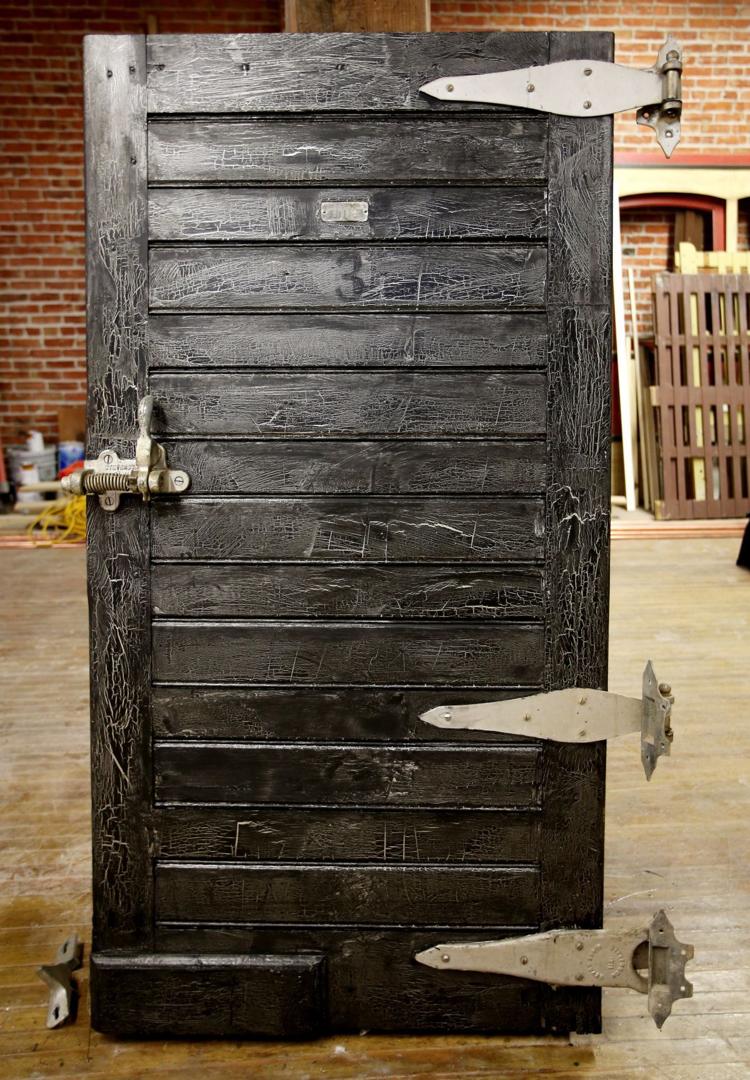 Indeed, in the 1980s, that stretch of Montana Avenue was home to a varied collection of decaying buildings, prostitutes and vagrants. The Rex hotel and restaurant was there, as was the Rainbow, but the whole area east of it was seedy, Schaer said. 
He had the opportunity to purchase a couple buildings on the strip, which is what led him to the area. From there, he kept buying up buildings, one at a time, as they became available. 
"When something would come up for sale that was junk, we'd buy it," he said. 
Cheap real estate was the incentive, but it was Schaer's childhood that made it appealing.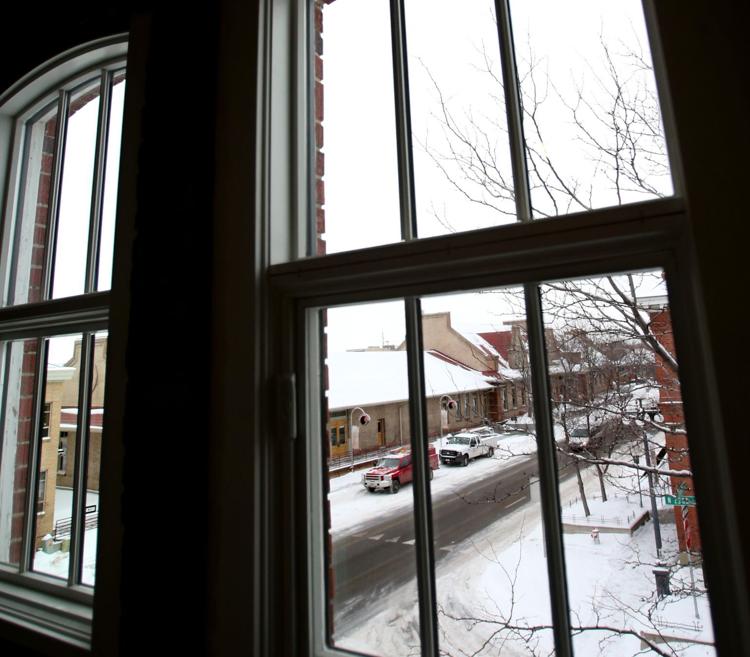 "The reason we're probably down here is because I'm from Chicago," he said. 
Schaer grew up on Michigan Avenue on the south side of Chicago. The neighborhood along the street had apartments, bodegas, restaurants and shops. As an adult, Schaer saw Montana Avenue and it gave him the same vibe. He thought, with some development and the right mix of businesses and people, he could transform the street into something like the Michigan Avenue of his youth. 
His computer and software business was successful; it gave him the financial security to invest in and develop many of the buildings on the street. After they had been fixed up and remodeled, Schaer would sell the buildings for what he paid for them; he made no profit. 
"We just wanted to build up the area," he said. "We had the software business and that was enough for me."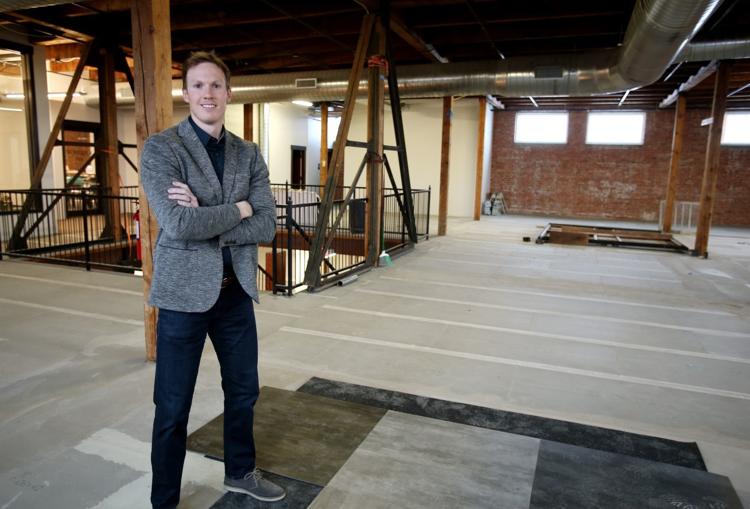 One of the reasons it's worked as well as it has, Griffin said, is because the buildings are a little smaller, making them perfect for startups, and they lend themselves to the urban/industrial vibe that people expect of a downtown district. The buildings downtown that are farther west, around the Skypoint area, are bigger, more expensive and more labor-intensive to restore, he said. 
The buildings along eastern Montana Avenue feel more manageable and are more affordable by comparison. 
"We got lucky when we opened," Morup from Uberbrew said. 
When Uberbrew opened, the Rex was the restaurant farthest east. Uberbrew opened just across the parking lot, making it the easternmost outpost. Shortly after, NOVA and Ciao Mambo moved in. Across Montana Avenue, the Billings Depot, the old train station, remains a high-end events and wedding venue, continuing to push development east. 
Morup describes the area now as young and energetic, and he's hopeful to see the district continue to develop east.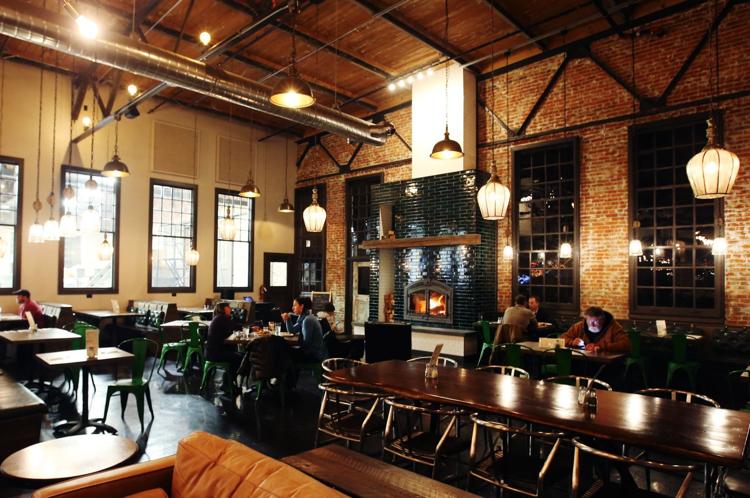 Last Chance Pub and Cider Mill is the eastern outpost until Liberty & Vine is finished. Sitting on the corner of the 2200 block of Montana, the Last Chance has been open for a year and has seen steady, robust patronage. 
"The walking district for the breweries has been a super good thing for us," said Jennifer Hurtt, the pub's new manager. She's worked for Last Chance since it opened and took over as manager last week. 
The pub faces some challenges since it's last on the line. It was boxed out by the Magic City Blues Festival last summer. The multi-day music festival shuts down a portion of Montana Avenue for the shows, which cuts off traffic for anyone approaching the area from the west.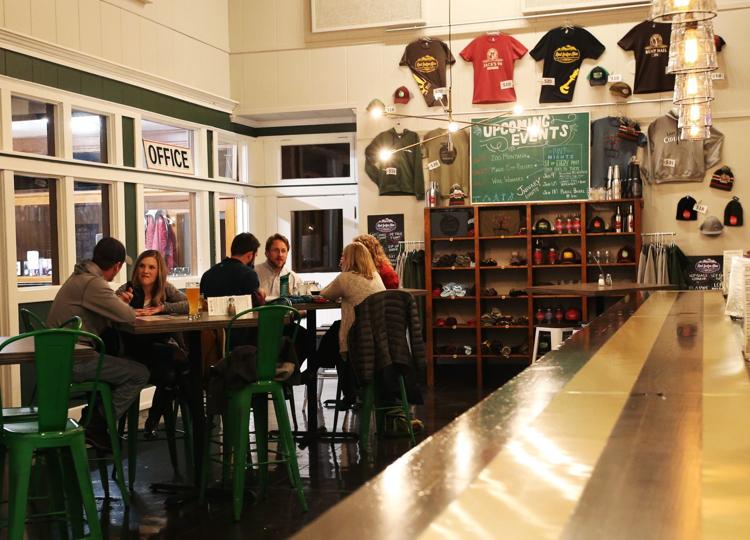 However, Hurtt said Last Chance is far enough east that it gets big crowds from events at the Metra. The Garth Brooks concerts last June were a huge boon. She hopes to work more closely with Magic City Blues organizers this year and find ways to keep people coming into her pub. 
"The great thing about the district is we each do something unique," she said.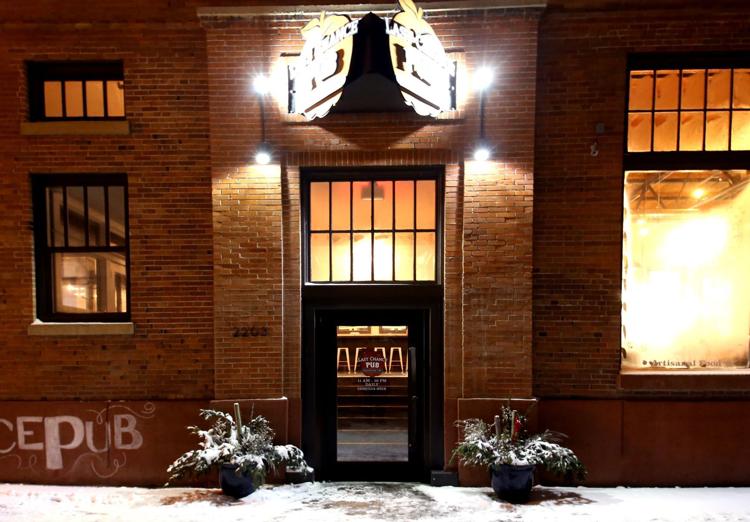 Last Chance, open until 11 p.m., is the only cider mill in town. Carter's, to the west, focuses exclusively on brewing and, later this year, will begin selling food to go from Lilac, another Montana Avenue restaurant. Uberbrew is a taproom with a restaurant and closes by 9 p.m. This summer Asylum Distillery will be open, bringing another unique offering to the neighborhood.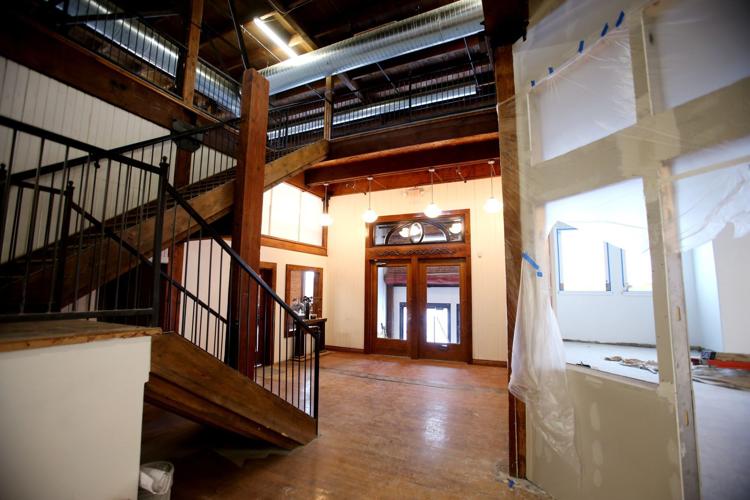 Rex-surrection
The wildcard right now is the Rex. The restaurant closed a year ago with promises that it would shortly reopen under new ownership. Instead, the place has remained closed all year and no prospective buyers are on the horizon. 
Schaer is friends with Gene Burgad, owner of the Rex, and he's hopeful his friend will find a buyer. Calls to Burgad's home were not answered.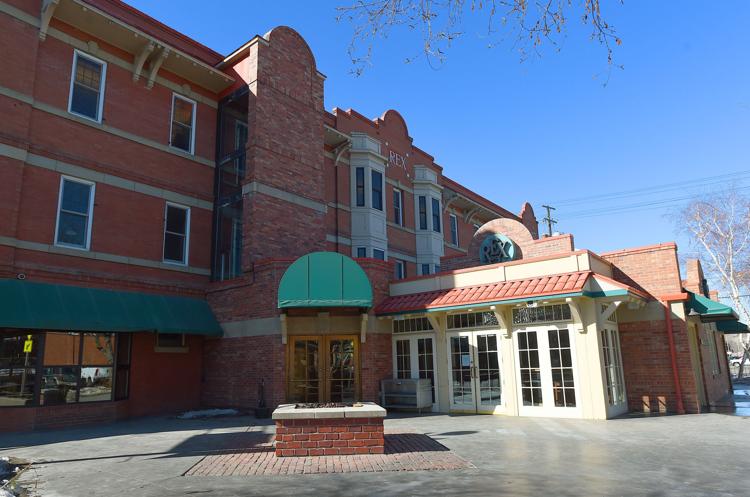 It's expensive property, Schaer said. Included with the Rex is a liquor license, a small parking lot and a number of rented rooms on the floors above the restaurant. There's been no shortage of interest in the place, Schear said, but it's been difficult to attract a committed buyer.
"They gotta find the right people," Schaer said. 
Finding the right buyer, the right business, or the right developer has been key to Montana Avenue's success. Schaer is hopeful the momentum continues and, like Griffin, believes the key is bringing in more residents and more business. 
"The problem with Billings is there's not enough people living downtown," he said. "And no one seems to know it." 
He has also lobbied the state to narrow Montana Avenue east of North 27th Street to two lanes. It would slow down traffic and allow them to increase parking, something that's in constant short supply. 
"I told them I'd do it myself," he quipped. "Just a bucket of paint is all I need."