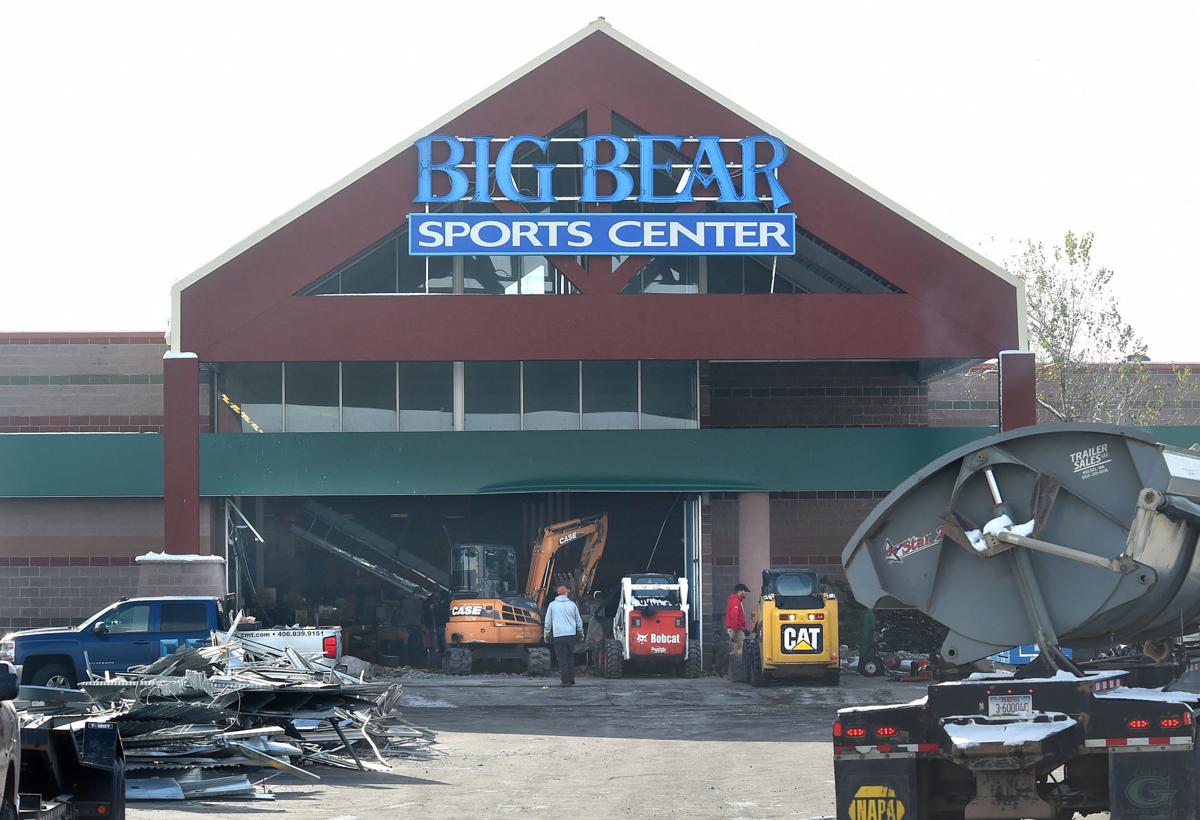 Slightly more than a month after a 10-hour standoff left one man dead and the Big Bear Sports Center store and its inventory heavily damaged, the Billings-based business announced it will not be opening this holiday season. 
A posting on the Big Bear Sports Center Facebook page Wednesday afternoon stated that "After analyzing everything from the construction of the building to replacing inventory, we will not be able to have everything together and completed in time," for the 2017 holiday season. 
As of early November, Big Bear had 26 full-time employees and 58 employees total. Brett Taylor, who handles marketing work for the business, said at the time that employees would continue their normal schedules as repairs were being worked on. 
"The community has been amazing," Taylor said. "We have received calls, messages, and thoughts with positivity and well wishes, which has helped us get through the long days." 
Damage to the store was significant. Frank Joey Half Jr., the 30-year-old man killed during an exchange of gunfire with police, is believed to have driven an SUV into the business' storefront on Nov. 4 at about 3 a.m. Half then barricaded himself in the store. 
Police tried repeatedly to negotiate with Half throughout the standoff, said BPD Chief Rich St. John. Half and police exchanged gunfire repeatedly before Half was fatally shot. 
Throughout the standoff gunfire could be heard coming from inside the building, and St. John said Half had access to much of the store's inventory of sporting goods, including weapons and ammunition. 
At one point BPD SWAT drove an armored truck, called a BEAR, through the front doors of the building in an effort to get better a better view inside the building. Damage to the building included a broken water line, which left water inside the store. 
Wednesday's Facebook post reiterated Big Bear's appreciation for community support. "We can't express how much we appreciate your continued support we are receiving on a daily basis and we will work hard and push forward," the post states.
Big Bear Sports Center opened in 1959 as a surplus store, before shifting to focus on outdoors and sporting goods in the 1970s. Big Bear Sports Center has one other store located in Great Falls. 
The business news you need
With a weekly newsletter looking back at local history.