Crews tore down the McDonald's restaurant on the corner of Rehberg Lane and Grand Avenue in early June and will rebuild it new by the end of the summer. 
Two miles down the street, contractors worked all spring on an extensive remodeling of the McDonald's near 11th Street West and Grand Avenue, at times shutting down its dining room and drive-through. 
Owner Chris Newbury is excited about the technological and physical upgrades, and about the attention that comes with a new building and a remodeled restaurant. But he also knows, at least in the short term, it's going to be mean a noticeable drop in sales. 
"It's a significant hit," he said.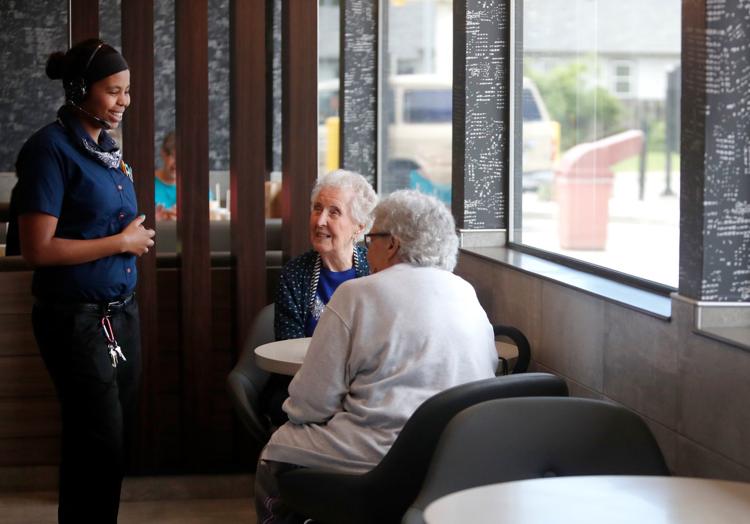 Chain restaurants, overseen by a corporate parent nationally, are often run locally by owners who live in town or in the region. Local operators have some flexibility with how they run their restaurants but much is dictated by the corporate parent.
The remodel of the McDonald's at 11th and Grand, and the reconstruction of the one at Rehberg and Grand were initiated by corporate, part of an effort nationwide by McDonald's to update its restaurants. 
"It's a McDonald's national push," Newbury said. "Make the restaurants more modern, more progressive."
Across town, Little Caesar's Pizza on Central Avenue purchased property across the street to build a new restaurant that will include a pick-up window. The local owner of Little Caesar's, Zarbock Enterprises, successfully sought permission from the city to build on the site and install the window after showing the property could support drive-through traffic.
Currently, Little Caesar's occupies a spot on the north side of Central, tucked in between a Wendy's and a McDonald's. 
Across the street, the Mongolian Grill sat at the corner of Santa Fe and Central next to a Tire-Rama; the restaurant closed four years ago. The building, once a Pizza Hut, has been vacant ever since. Last week, crews tore down the building in preparation to build the new Little Caesar's. 
Zarbock doesn't anticipate a drop in sales during construction; the old store will remain open while the new one is built.
Newbury enjoys having the support of a corporate parent. He owns four McDonald's restaurants, three of them in town: the two on Grand and the one at Shiloh Crossing. The Shiloh restaurant will also get an update later this year. 
"They bring a lot to the table," he said. 
Newbury has been in the McDonald's business for decades. His brother John owns five stores and his father Pat owns three, all of them in the area. McDonald's is a family tradition.  
"I started in 1984," Newbury said. "I was 14."
His dad was the operator of the McDonald's and hired Chris to clean the dining area and take out the garbage, the only jobs he qualified for as a 14-year-old. It wasn't until he was 16 when he was allowed to work at the grill and do other food preparation tasks. 
As an adult, Chris Newbury followed in his father's footsteps and purchased his own restaurants. And as challenging as it can be, he loves it.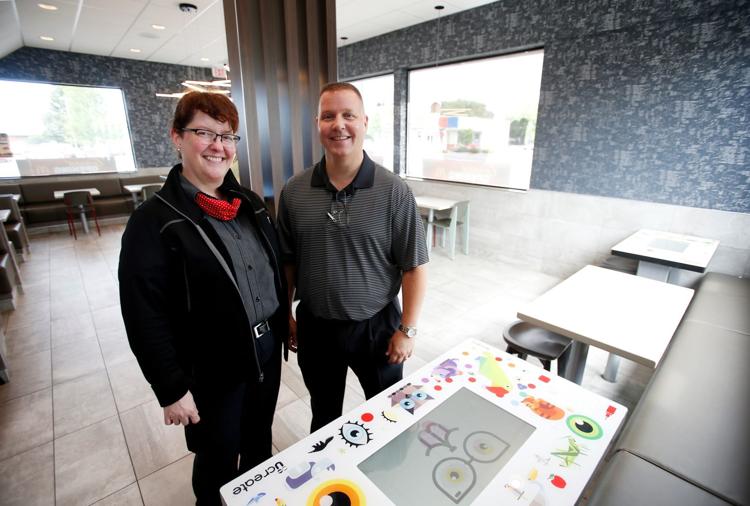 The remodels and the new restaurant being built reflect an effort by McDonald's corporate to be more responsive to what customers want and to make them as comfortable as possible when they come in. 
You have free articles remaining.
When McDonald's institutes big changes to their stores, local operators have some flexibility in whether they respond. Most do, Newbury said. 
"It depends on where you're at and what you're situation is," he said. 
He's always complied because to him the changes have always made sense. But it's a big commitment. Operators are expected to cover roughly half the costs of remodels or new buildings. 
"It's a shared cost," he said. "And each project is a little different."
Newbury's cost for the remodeling of the 11th and Grand restaurant is about $500,000. The new restaurant he's building at Rehberg and Grand will cost him around $2 million.
He and corporate decided to rebuild rather than remodel that restaurant because of how the original building was positioned on the lot. 
"It's a great site," Newbury said. "But where (the building) sat was not really right for today's market."
The restaurant was built in 1994 and in the past 25 years increased traffic along Grand and the growth of the commercial space around it, as well as updates to McDonald's drive-through systems, made the building's position on the site less effective.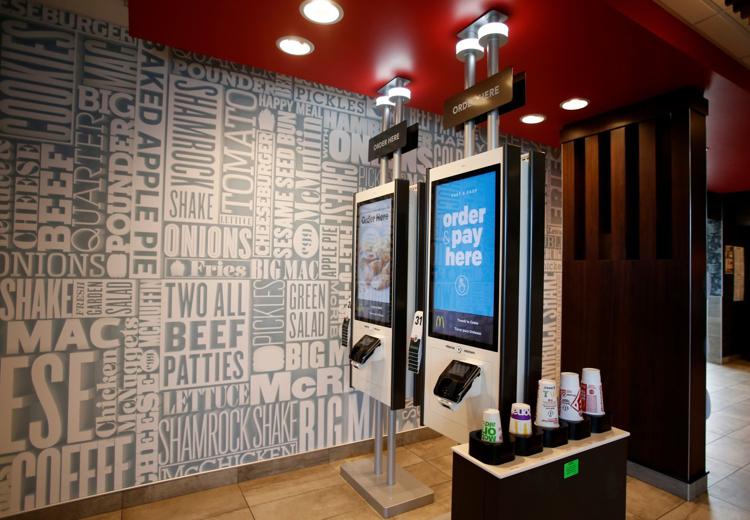 The new building will be repositioned to maximize the space on the lot, and Newbury is hopeful the project will be completed by late September or early October.
The employees who worked at the Rehberg and Grand store are still employed. They were given the option to work at Newbury's other restaurants while the new McDonald's was built; most took him up on it.
The newly remodeled restaurant at 11th and Grand includes four self-service kiosks, where diners can order their meals on a touch screen and pay for it with a card reader. 
Also new is table service. Customers who want table service can grab a number when they order and then sit down at their table where a McDonald's employee will bring them their food. 
"It's a way to offer different access," Newbury said of the two changes. "It's whatever they're comfortable with."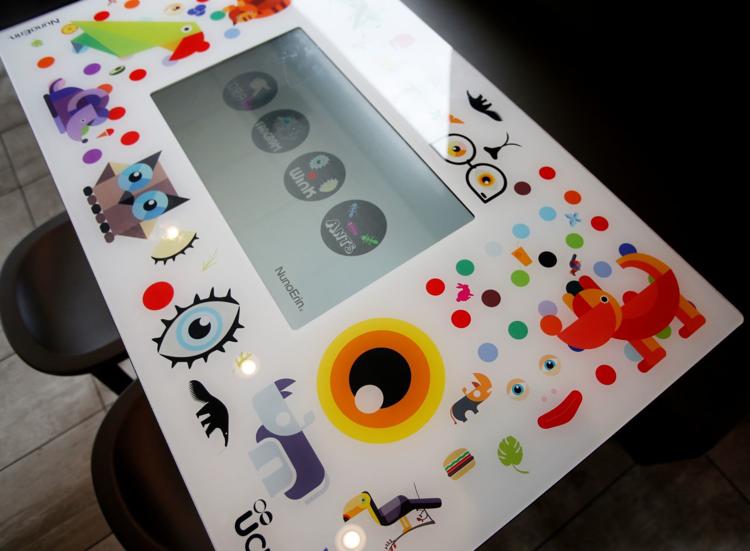 Dovie Crofutt, general manager of the restaurant at 11th and Grand, said the customers have definitely noticed the changes and have been vocal about it. 
"We've gotten a lot of good comments," she said. "They've responded really well." 
In fact, as she's talking, two customers walked up and complimented her on the new changes and praised the employee who served their table. 
"You can't ask for better than that," Crofutt said with a laugh.