Billings Clinics announced plans Tuesday for three-year projects in Billings and Bozeman that will total $91 million.
In Billings, updates include adding two stories to the hospital, relocating several departments in the clinic and building a 430-bay parking garage. In Bozeman, the plan is to build a 97,000-square-foot ambulatory center on 54 acres adjacent to I-90, near the 19th Street exit.
"It's a really good day for Billings Clinic, and even better for patients across the region and in Bozeman," Dr. Randy Gibb, CEO of Billings Clinic, told a crowd of local officials and hospital employees in Billings. "This is the culmination of work over two years of time."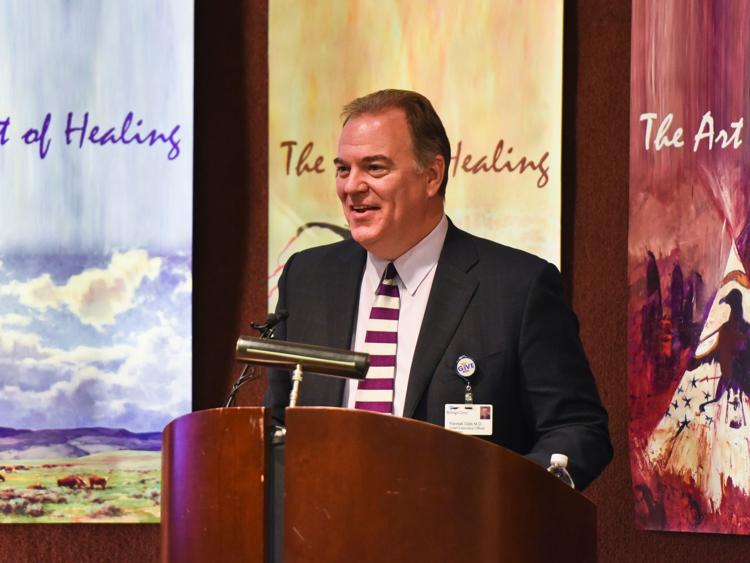 Gibb and other hospital officials traveled to Bozeman Tuesday morning to share plans about the 97,000-square-foot center. A second announcement took place Tuesday afternoon in the Mary Alice Fortin Health Conference Center at Billings Clinic.
In Billings, the significant renovations, estimated at $51 to $56 million, include:
Adding two stories to the hospital tower above the emergency department to enhance inpatient capabilities.
Expanding the outpatient surgery center to include one new operating room, a pain procedure room and new rooms to allow for 23-hour post-surgery patient stays.
Remodeling the cafeteria.
Building a 430-vehicle employee parking structure to improve patient parking.
Relocating primary care and the internal medicine residency departments to join SameDay Care on the clinic's first floor to allow for easier patient access and coordination of care.
Relocating the otolaryngology, nephrology, physical medicine and rehabilitation, rheumatology, and infectious diseases specialty services to the clinic's third floor.
Relocating and expanding the endoscopy unit.
Implementing significant upgrades to the cath lab with state-of-the-art technology.
Upgrading infrastructure support.
Billings architectural firms A&E and CTA have been chosen to do the design work for the Billings projects, said Mitch Goplen, vice president of facility services for Billings Clinic. Much of the work of the different projects will be done on a parallel timeline, he said.
Gibb expanded on the details of each of the projects on the Billings campus.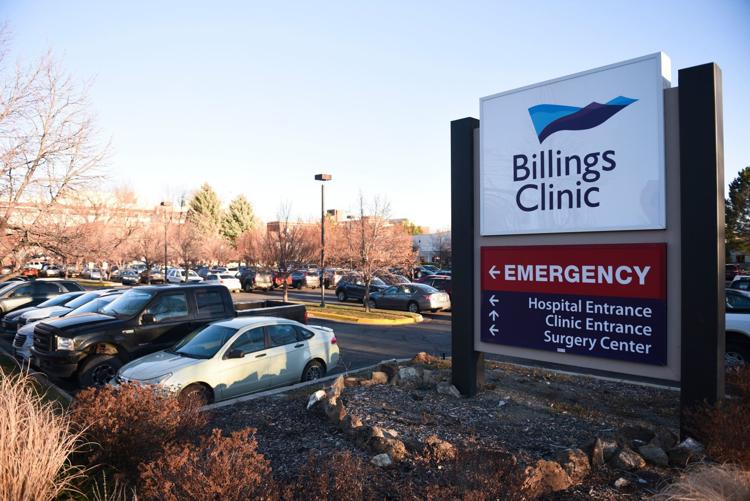 "One thing that's transformative is bringing all the primary care to the first floor of the clinic," he said.
That will provide much-needed renovations to a space that hasn't been touched for a long time, he said. It will also help implement a new philosophy of care.
Instead of the traditional one-patient, one-physician model, primary care patients will be overseen by a team. This approach to care includes a physician, behavioral health specialist, pharmacist, social worker and nurse.
Moving primary care to the first floor of the clinic will also allow Billings Clinic to look at expanding treatment hours to early mornings, late at night and weekends.
You have free articles remaining.
"With the current structure, we can't do that," Gibb said.
Specialty clinics will be moved to the clinic's third floor. Endoscopy services will be expanded to a new space at the southeast corner of the hospital, adding two new practitioners and updated equipment.
The cath lab will be overhauled "because cardiac care is so vitally important for the region," Gibb said.
Two floors will be added to the hospital, with 26 beds added to one floor. The second floor will remain a shell until it's determined that more capacity is needed.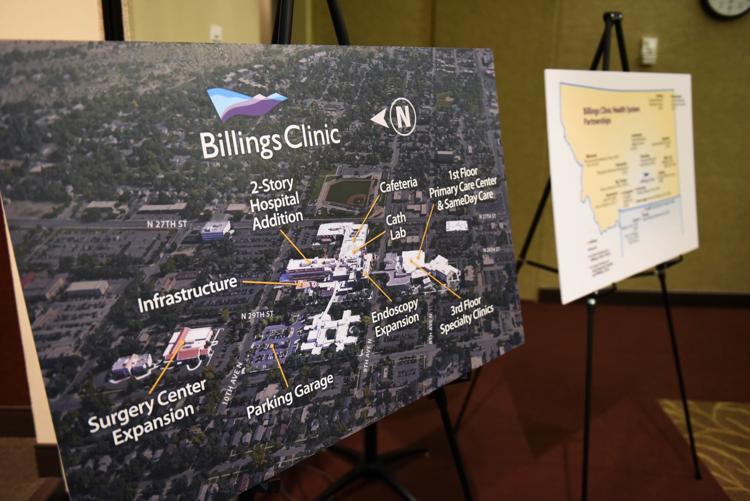 The last piece of the project is a new parking garage for employees, Gibb said, to applause from the audience. That will free up other clinic and hospital parking spaces for patients.
"It's sad we have to spend money on parking, but we certainly need it," he said. "Our campus is growing at a speed that we can't hold enough cars."
The goal of the overall project is not to just meet immediate needs," Gibb said. It's to look decades ahead to see where medicine is headed and what the needs of Billings, Bozeman and the region will be.
His biggest concern relates to recruiting enough physicians in Billings, if doctors decide they want to move to Bozeman to practice. The fact that Billings Clinic has established an internal medical residency program on its main campus is critical, Gibb said.
The retention rate of graduates in Billings and the region is 70 percent, he added. He is eager to see if the psychiatry residency program will see the same results.
Billings Clinic needs to continue to work with St. Vincent Healthcare and RiverStone Health to make Billings the best health care corridor in the state, Gibb said. "When you do, you attract top talent." 
Such projects as One Big Sky Center will also help fuel the city's economy and help with recruiting efforts. He pointed to the economic growth in Bozeman and Missoula.
"We can see the transformational aspects that are happening in those communities, benefiting the people who live there," Gibb said. "We need to do something similar in Billings."