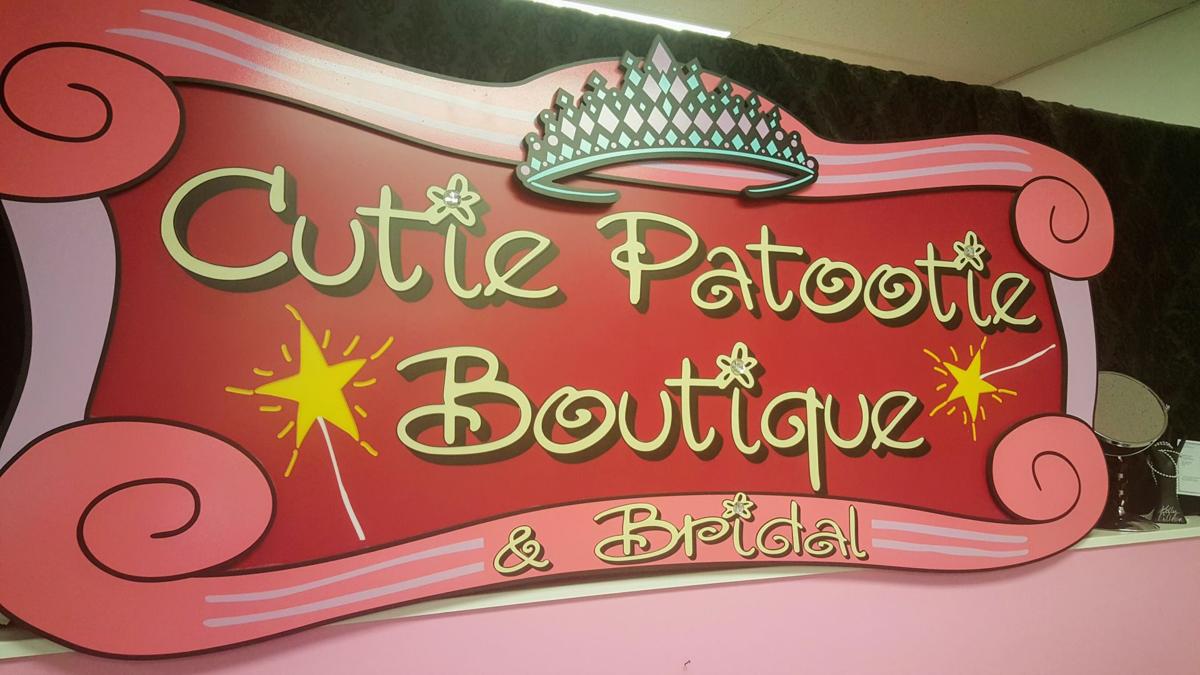 Julie Marcovitz is returning to her roots at her Billings West End dress shop.
Marcovitz is revamping her Cutie Patootie Boutique and Bridal at 2010 Grand Ave., eliminating her wedding gown sales and focusing on prom and formal wear.
She said her decision is driven in part from a new mandate by her supplier to triple her minimum wedding dress buy to 36.
When the change is finished this summer, Cutie Patootie will look similar to what it did two decades ago, when Marcovitz launched the store at West Park Plaza to fill a need for dresses for teens.
"I'm really going back to what I know best," Marcovitz said.
This means that wedding dresses, roughly 20 percent of the business, are on sale at deep discounts to clear the inventory. And the busiest season of the year — the time leading up to the March 15 prom in Billings schools — is starting up, Marcovitz said.
Cutie Patootie sells accessories along with dresses, including shoes, jewelry and casual wear. Marcovitz said she won't be completely out of the wedding business because some items are good for bridal parties and relatives of the bride and groom.
Marcovitz said her biggest competitors are online, so she markets her reliability and customer service. All her prom dresses are inside the United States when she orders them, which heads off the risk of shipping delays. Also, customers can get a tactile feel at Cute Patootie, she said.
"Touch. Feel. Try it on," she said.
Cutie Patootie is open 10 a.m. to 6 p.m. Monday through Saturday and noon to 4 p.m. Sunday. Hours are expanded in the summer. The phone number is 406-294-1297.
B-Town Grill B-gone
B-Town Grill's Famous Phillies closed last week downtown at 115 N. 29th St.
The sandwich shop moved to that location in September after operating for two years inside the Stadium Club in Billings Heights.
A sign outside the door last week said restaurant equipment was for sale.
Clothes Minded moves
Clothes Minded, a consignment store, moved to 141 Moore Lane in Billings in November.
The shop had most recently operated at 1343 Central Ave., and the new place is about 7,000 square feet, roughly twice the size, according to employee Roberta Frigon. 
Owner Tana Schieno launched the business six years and is in her third location. She has six employees.
Clothes Minded is open 10 a.m. to 6 p.m. Tuesday through Friday and 11 a.m. to 4 p.m. Saturday. The phone number is 839-9071.
Mall launching gallery 
Rimrock Mall will unveil its new Heart Gallery of Yellowstone County at 11 a.m. Tuesday, Valentine's Day.
The gallery will highlight portrait photos of children and teens living in area foster homes, with the goal of attracting potential adoptive families, mall officials said.
The Heart Gallery has been displayed at the mall annually since 2009. This year, five young people will be featured.
The gallery is designed by Nick Pancheau of Collaborative Design Architects, handcrafted by Mark Sevier of Dovetail Designs and financed by an anonymous donor.
Haikus from the valley
One final, last stand against
Editor's note (Feb. 12): A previous version of this story misstated the hours and phone number for Clothes Minded. This version is correct.