Sears Holdings announced Thursday it will close 10 Sears stores and 68 Kmart stores, including the Billings store at 2424 Central Ave.
That accounts for about 5 percent of its store base, which is nearly 1,700 stores.
The company said the closures are an effort to return to profitability. The Billings Sears store at West Park Promenade was not on the closure list.
Customers continued to trickle into the Kmart on Thursday afternoon in Billings, though the store's massive parking lot was mostly empty except for a cluster of cars near the entrance.
Sabrina Greybull, 27, said she was sad to see the business close because they are one of the few stores she knows of with layaway options. She said she uses layaway when getting bigger toys, such as scooters, for her children. 
Miles Sillivan, 52, and his wife, Gayle Sillivan, 57, of Killdeer, N.D., were in town for a funeral, and they stopped into Kmart to check out some clothing sales. Miles Sillivan spent much of his youth in Billings, and the two still have family in town.
Both Sillivans recalled when Kmart was surrounded by mostly farmland on the West End. 
"I've been coming here since I was knee-high to a grasshopper," Miles Sillivan said. "When I was a kid, Kmart was bigger than Wal-Mart. It's a shame. Sad to see it go."
"I hate to see these old-time stores go," she said.
S.S. Kresge store in West Park Plaza, 1982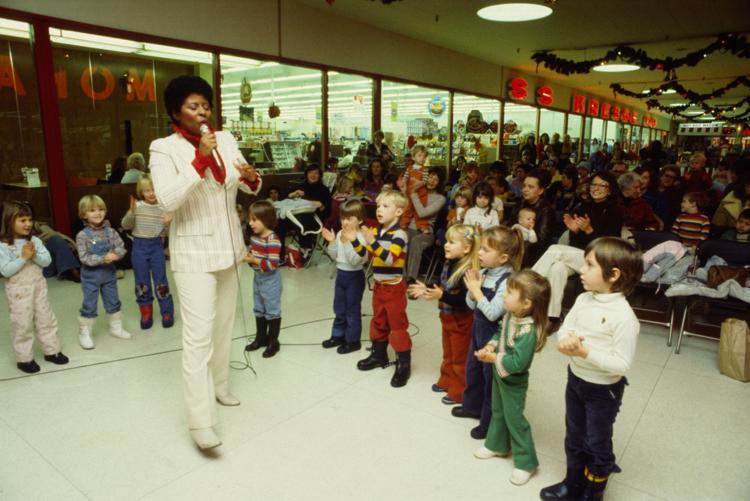 "The Kmart Story 1962-1970"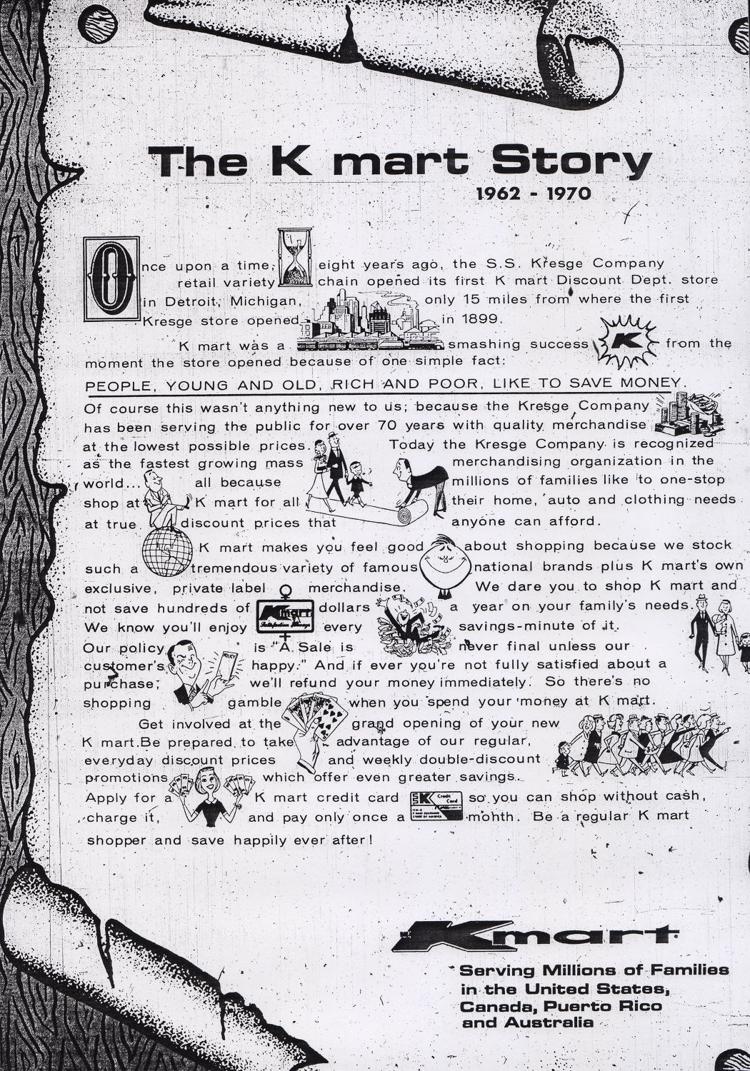 Kmart grand opening ad, 1970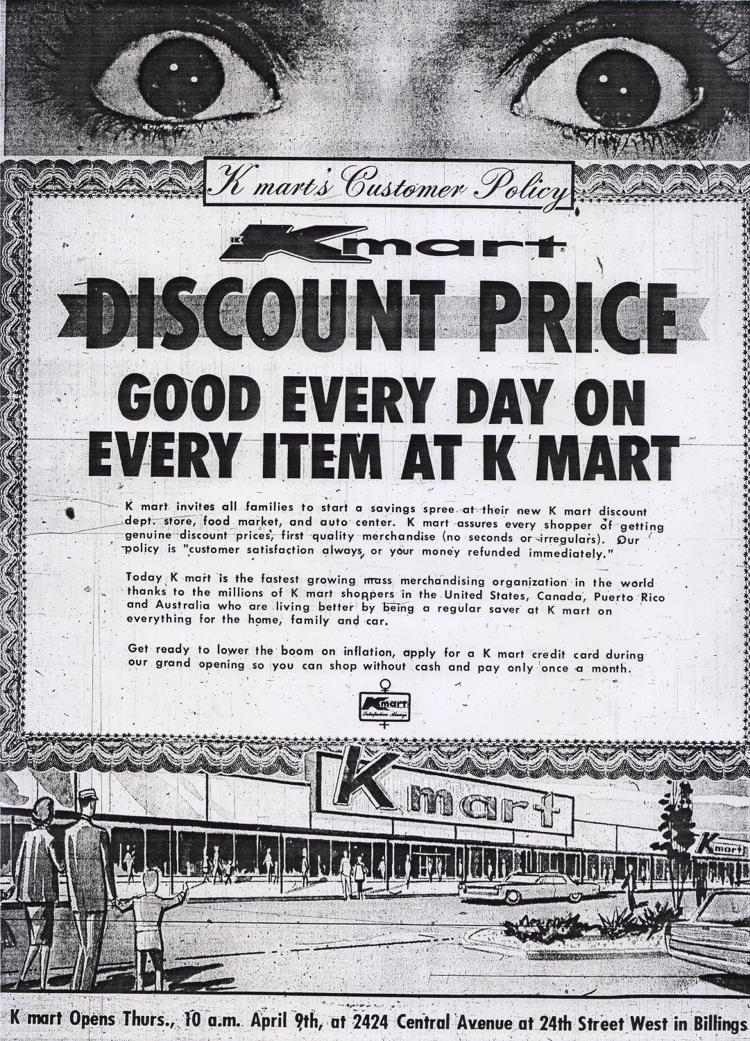 Waremart store, 1977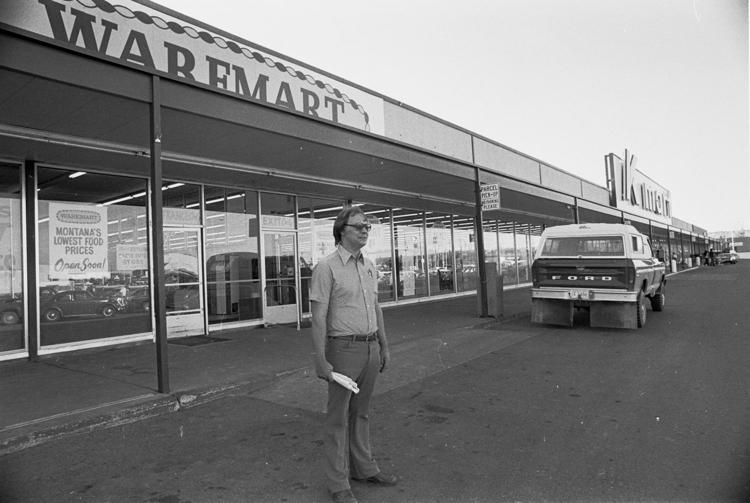 Intersection of Central Avenue and 24th Street West, 1978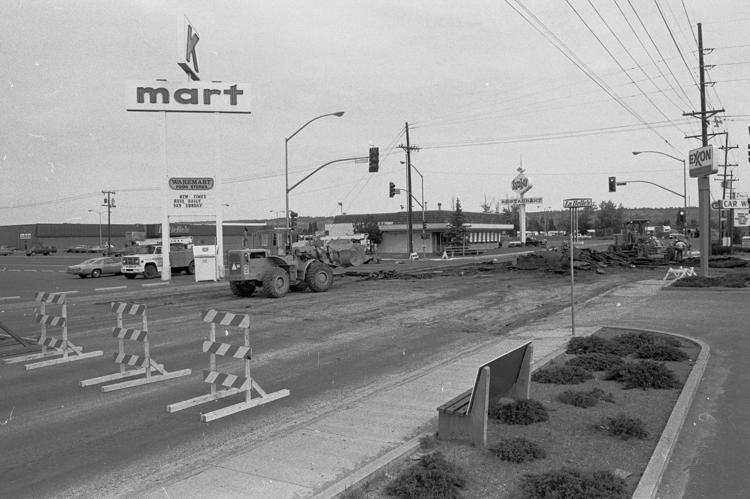 Heights Kmart, 1986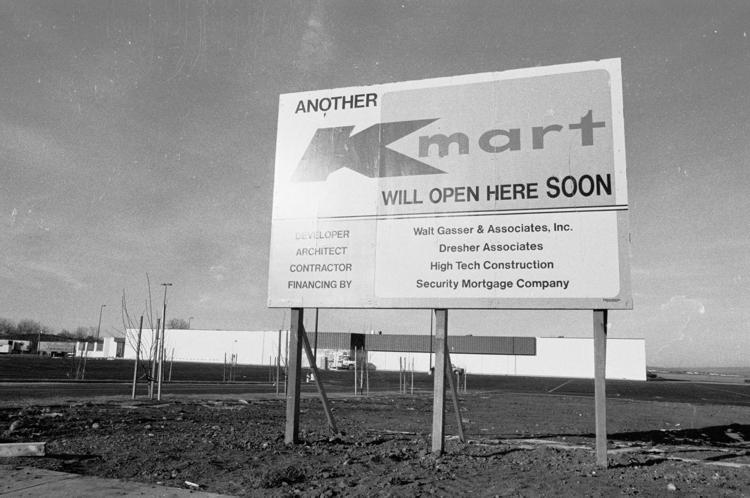 Heights Kmart grand opening, 1987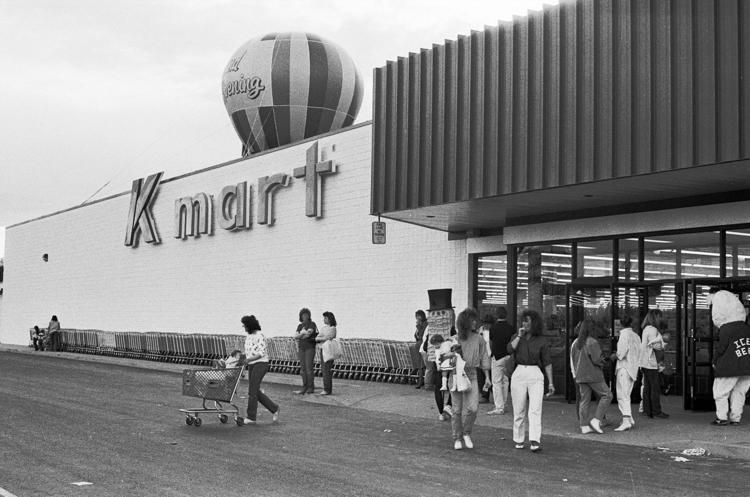 Heights Kmart, 2001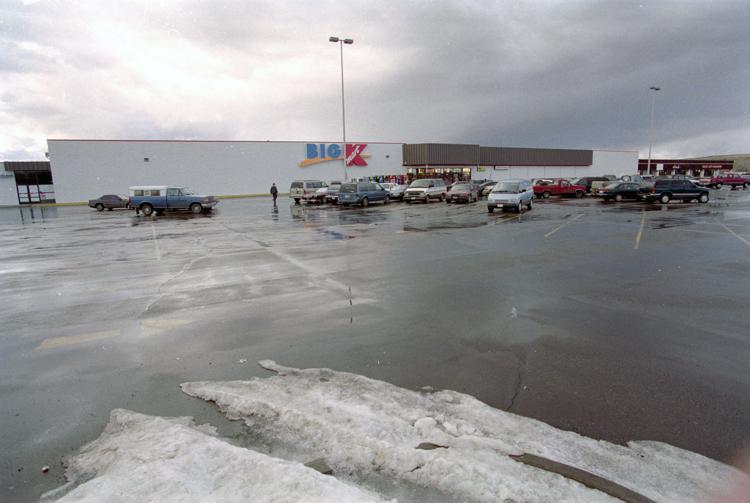 Heights Kmart, 2005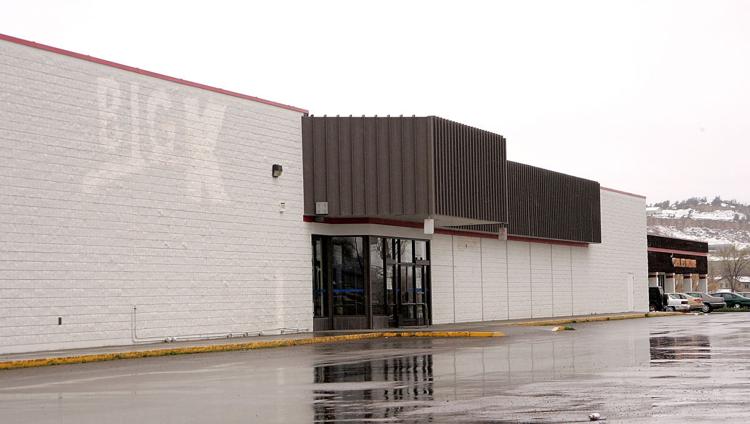 Black Friday shoppers at Kmart, 2009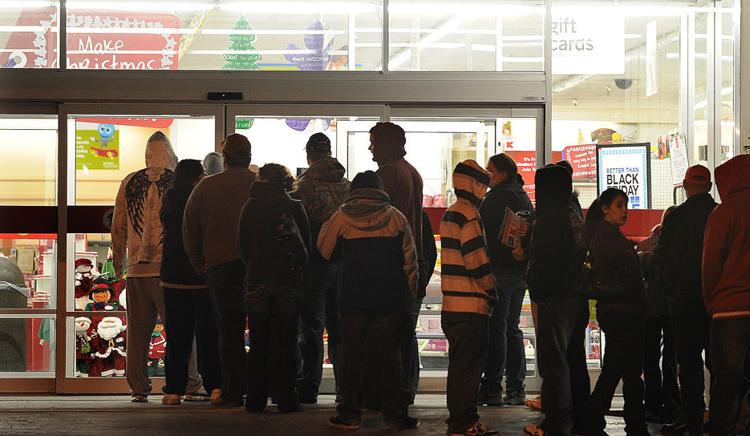 Kmart closing
Inside the building, staff manned three of the nine checkout aisles. Despite the news, employees still asked customers if they had Kmart rewards cards.
About five employees more were greeting and assisting customers or shelving items.
Employees would not comment other than to confirm the store was closing.
Joe Eiker went to Kmart looking for deals after hearing of the store's closure. He said the news brought to mind memories of the business' old nickname "Came Apart." Eiker was seeking a better deal on pants than what he had found online.
Online sales and the power of Wal-Mart were among the forces Ziggy Flansburg speculated had a role in the closure. Flansburg said he likes going to Kmart for casual shoes because they tend to be "fairly priced." 
Brenda Willkom, 64, was shopping to help stock her newly purchased motor home. She said Kmart is not her main shopping spot. She described it as "hit-or-miss" but was happy to have picked up an inexpensive drying rack. After the closure, she said, she will probably shop at Wal-Mart or Shopko. 
Nationwide, all 10 Sears stores and nearly all the Kmart stores will close in late July. Two Kmart stores will close in mid-September.
Liquidation will begin soon at the Billings store.
The company declined to say how many workers will be affected from the store closures, but it said that an overwhelming majority of these jobs are part-time positions. Eligible associates will receive severance and will have the opportunity to apply for open positions at area Sears or Kmart stores.
The building is owned by South Dakota firm MoDakCo. LLC, and the registered agent is Wiley R. Hughes of Rapid City, according to the South Dakota Secretary of State's Office.
A message left for MoDakCo. was not immediately returned Wednesday. A Billings store manager at Kmart referred all questions to the corporate office.
After the news, Sears shares rose 5.6 percent.
The ailing company, based in Hoffman Estates, Ill., had said in February that it would accelerate the closing of unprofitable stores following a "challenging" holiday season. The move announced Thursday is expected to generate a "meaningful level" of cash from the liquidation of store inventories and from the sale or sublease of some of the related real estate, it said Thursday.
"The decision to close stores is a difficult but necessary step as we take aggressive actions to strengthen our company, fund our transformation and restore Sears Holdings to profitability," said Edward S. Lampert, chairman and CEO of Sears Holdings in a statement. "We're focusing on our best members, our best categories, and our best stores as we work to accelerate our transformation."
The closings follow a comprehensive review of the company's store portfolio that took into account store performance and the timing of lease expirations.
Sears Holdings has struggled for years with weakening sales, unable to keep up with companies that sell appliances, like Home Depot, or general merchandise, like Wal-Mart, or everything, as is the case with Amazon.com. The company has been selling assets to raise cash. In 2011, it operated 4,000 stores. Sears is also shifting away from its focus on running a store network into a member-focused business. Loyal shoppers receive incentives to buy. But those moves haven't gained much traction with shoppers.
In the fourth quarter, which includes the holiday shopping season, revenue at stores opened at least a year fell 6.9 percent at Sears, and 7.2 percent at Kmart. That's a key indicator of a retailer's health because it excludes the volatility from stores recently opened or closed. The company saw its fourth-quarter loss widen to $580 million, from a $159 million loss a year ago.
A full list of the stores closing includes:
Sears / 700 Quintard Drive, Oxford
Kmart / 5980 Chalkville Mountain, Birmingham
Kmart / 1101 Beltline Road, Decatur
Kmart / 230 Green Springs Hwy., Homewood
Kmart / 450 Z Schillingers Road, Mobile
Kmart / 300 West Mariposa Road, Nogales
Sears / 600 S University Ave., Little Rock
Kmart / 2270 East El Monte Way, Dinuba
Kmart / 520 S Cherokee Lane, Lodi
Kmart / 1475 Hillman St., Tulare
Kmart / 2785 Highway 46, Wasco
Kmart / 44 Providence Pike, Putnam
Sears / 9501 Arlington Expy., Jacksonville
Kmart / 9600 San Jose Blvd., Jacksonville
Kmart / 500 Atlantic Blvd., Neptune Beach
Kmart / 1809 Byron Butler Parkway, Perry
Kmart / 7050 S. Pulaski, Chicago
Kmart / 2721 N. Vermillion Street, Danville
Kmart / 1150 W. Carl Sandburg Drive, Galesburg
Kmart / 17355 Torrence Ave., Lansing
Kmart / 2909 Court St., Pekin
Kmart / 3840 46th Ave., Rock Island
Kmart / 3216 E. Third St., Bloomington
Kmart / 3525 Grantline Road, New Albany
Kmart / 1320 E. 30th Ave., Hutchinson
Kmart / 1809 N. Dixie Hwy., Elizabethtown
Kmart / 4025 Poplar Level Road, Louisville
Kmart / 3911 Taylorsville Road, Louisville
Kmart / 1581 US 68 South, Maysville
Kmart / 344 North Mayo Trail, Paintsville
Sears / 5953 W. Park Ave., Houma
Kmart / 2985 Cottingham Expwy., Pineville
Kmart / 10 Main St., Tewksbury
Sears / 6810 Eastman Ave., Midland
Kmart / 8171 W. Houghton Lake Drive, Houghton Lake
Super K* / 21111 Van Born Road, Taylor
Kmart / 11978 St. Charles Rock Road, Bridgeton
Kmart / 1930 E. Kearney St., Springfield
Kmart / 118 Highway 72 W., Corinth
Kmart / 2424 Central Ave., Billings
Kmart / 804 N. Broad St., Brevard
Kmart / 3580 E. Franklin, Gastonia
Kmart / 2750 Roberts Ave., Lumberton
Kmart / 10500 Centrum Pkwy., Pineville
Kmart / 720 Sutter Creek Blvd., Rocky Mount
Kmart / 3001 W. 12th, Hastings
Sears / 200 Medley Centre Pkwy., Irondequoit
Sears / 60 Smithfield Blvd., Plattsburgh
Kmart / 838 South Road, Poughkeepsie
Kmart / 3049 W. Ridge Road, Rochester
Sears / 1377 Marion Waldo Road, Marion
Super K / 3315 N. Ridge E., Ashtabula
Kmart / 1705 N. Barron St., Eaton
Kmart / 1825 N. State Route 19, Fremont
Kmart / 2250 Harding Hwy., Lima
Super K* / 5350 Leavitt Road, Lorain
Kmart / 625 W. Central Ave., Springboro
Sears / 101 Clearview Circle, Butler
Sears / 2500 W. State St., New Castle
Kmart / 2660 Constitution Blvd., Beaver Falls
Kmart / 8800 Frankford Ave., Philadelphia
Kmart /3000 McIntyre Square Drive, Pittsburgh
Kmart / 1775 S. Braddock Ave., Pittsburgh
Kmart / 3045 Fifth Street Hwy., Reading
Kmart / 99 Matthews Drive, Uniontown
Kmart / 2209 W. Dekalb, Camden
Kmart / 1000 18th St. S.W., Huron
Kmart / 2210 Broadway Ave., Yankton
Kmart / 1802 Decatur Pike, Athens
Kmart / 945 McCammon Ave., Maryville
Kmart / 902 S. Main St., Sweetwater
Kmart / 11330 Montwood Drive, El Paso
Kmart / 1405 E. Expressway 83, Mission
Kmart / 210 S.E. Georgia Ave., Sweetwater
Kmart / 1055 E. Draper Pkwy., Draper
Kmart / 610 W. Price River Drive, Price
Kmart / 1442 W. 90th S., West Jordan
Kmart / 1275 Bell Ave., Hartford