Sears announced Thursday it is closing 72 non-profitable stores across the country.
Among those closures is the store in Billings that anchors West Park Promenade at 1515 Grand Ave. Employees there learned the news Thursday.
The Sears Auto Store in Billings will close by late June. The main store could close as soon as September, according to a company press release. 
The manager of the Billings store declined to comment on the impending closure, explaining corporate officials had barred local employees from speaking to the media.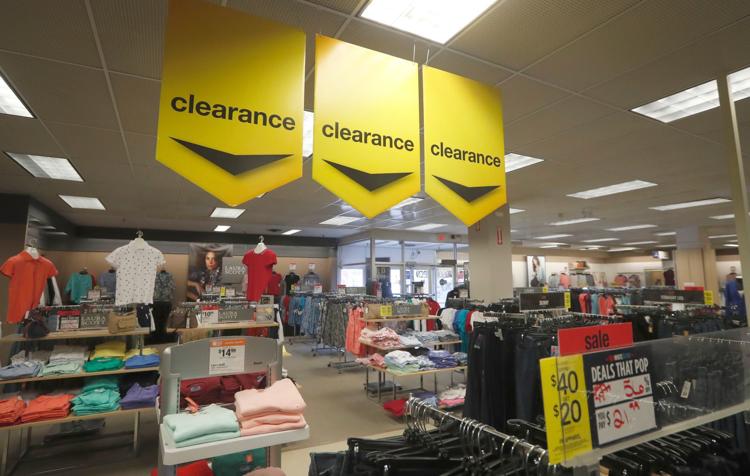 No other Sears stores in Montana and Wyoming appear affected.
"As part of our ongoing efforts to streamline the company's operations and focus on our best stores, we have identified approximately 100 non‐profitable stores, many of which will begin store closing sales in the near future," Sears Holdings said.
"We continue to evaluate our network of stores, which are a critical component in our transformation, and will make further adjustments as needed and as warranted."
The company informed associates at 15 Kmart stores and 48 Sears stores Thursday about the first wave of store closures. Eligible employees will receive severance and will have the opportunity to apply for open positions at other Kmart or Sears stores.
Liquidation sales will begin as early as June 14 at these closing stores.
After this round of closures, the company will have about 800 stores, down from about 1,000 at the end of last year and far below the 2012 peak of 4,000 stores.
Sears also posted a quarterly loss of $424 million and said store closings already underway contributed to a drop of more than 30 percent in revenue. That marks more than five years straight of quarterly sales drops, according to FactSet.
Sales at established stores, a key gauge of a retailer's health, tumbled nearly 12 percent, down 9.5 percent at Kmart stores and 13.4 percent at Sears.
Rob Riecker, Sears' chief financial officer, said in a pre-recorded call that the company's stores are "a critical component in our transformation."
You have free articles remaining.
Keep reading for FREE!
Enjoy more articles by signing up or logging in. No credit card required.
But to meet customer needs and improve financial results, Sears must close poorly performing stores and "focus on our best stores, including our newer smaller-store formats," he said, according to a transcript of the call.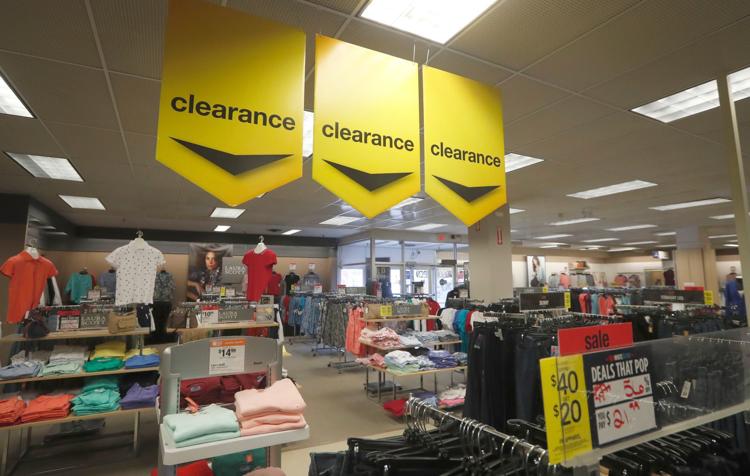 The latest closings underscore the deep-rooted problems at Sears, which was once a powerhouse retailer that survived two world wars and the Great Depression but has been calving off pieces of itself as it burns through money.
"The demise of Sears has felt like a prolonged, drip, drip, drip as evidenced by the string of quarterly sales numbers," said Mark Hamrick, Bankrate.com senior economic analyst. "Essentially, it has been injury by a thousand cuts, whether by failing to staff stores to provide customers with good experiences or by failing to stock better quality merchandise in its stores."
Chairman and CEO Edward Lampert, who combined Sears and Kmart in 2005 after helping to bring the latter out of bankruptcy, has long pledged to save the famed retailer, which started in the 1880s as a mail-order catalog business.
But the stores have remained an albatross. And Kenmore, the retailer's renowned appliance brand, became the latest potential sale after ESL Investments, the company's largest shareholder, headed by Lampert, said it might be interested in buying it.
Sears also has made deals with Amazon. The company announced recently that shoppers could buy any brand of tires on Amazon.com, have them shipped to a Sears Auto Center and then bring in their car to get them installed. Amazon began selling Sears's Kenmore brand of ovens, washers and other appliances last year.
For the period that ended May 5, Sears lost $3.93 per share. It earned $245 million, or $2.29 per share, a year earlier, a quarter that included a $492 million gain tied to the sale of the Craftsman brand.
The weak financial results stand out amid higher consumer confidence and a solid economy. Other chains like Walmart, Best Buy and even other department stores like Macy's have posted rosier results.
Shares of Sears Holdings Corp., based in Hoffman Estates, Illinois, fell 11 percent, or 36 cents, to $2.86 on Thursday.
---
Retrospective: 20 places where you used to shop in Billings