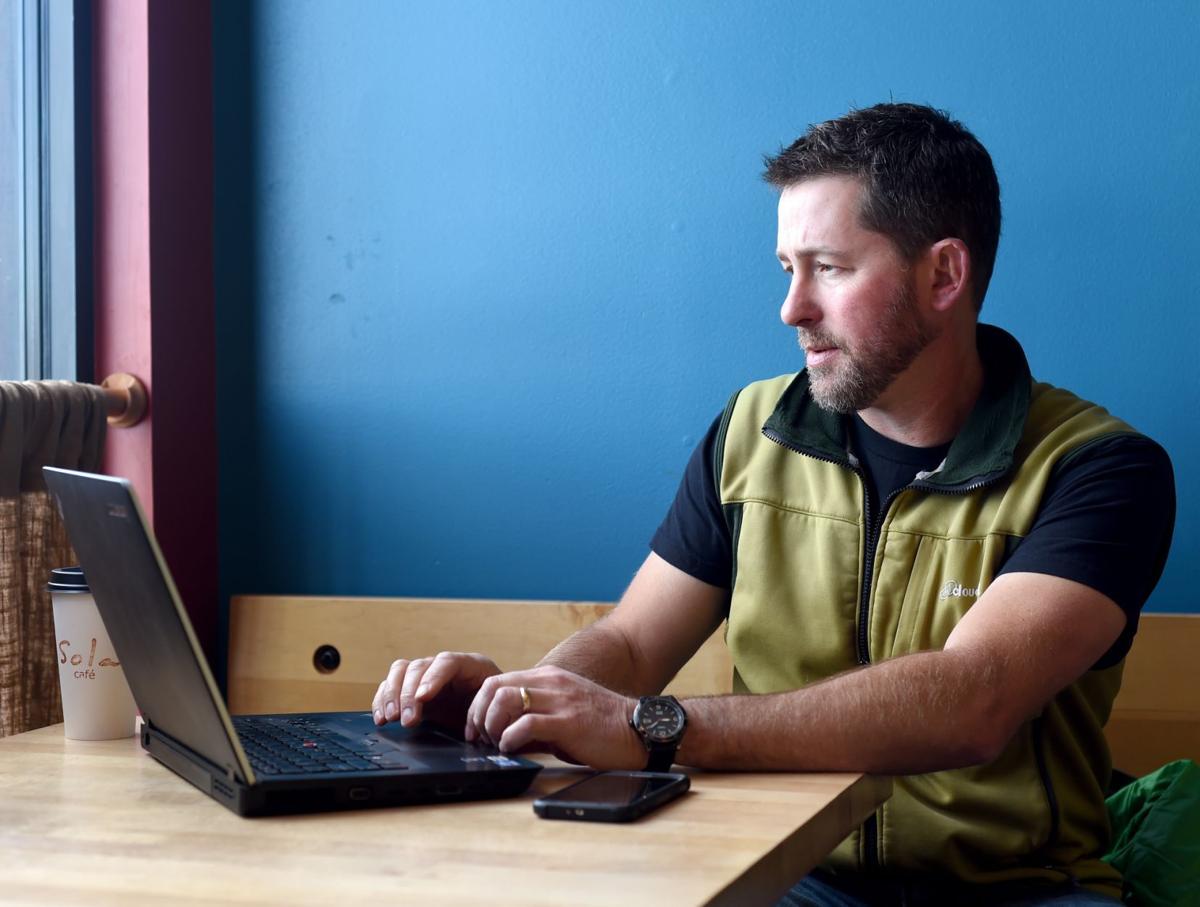 BOZEMAN — There are a lot of gee-whiz startups in this town cohabitated by college and technology, but the latest, Drop Trip, a company that turns travelers into couriers for hire, could be the slickest yet.
Roughly a year old, the company already employs 10 people. Its service is connecting customers who have something to ship with travelers who have room for an extra load in their pickup, their roof rack, or even a backpack on an overseas trip.
Welcome, Bozeman, to the new "shared economy," in which seemingly anyone can make a buck by putting their underused assets for hire primarily through online networking.
Bozeman's economy is cooking. The $1 billion sale of local tech giant RightNow Technologies to Oracle in 2011 is still paying dividends as former RightNow employees who benefited from sale continue to invest in new businesses. Wages are increasing faster in Bozeman at 5 percent, than the rest of Montana's 2 percent rise. Construction has risen from the mat after being coldcocked by the recession. Montana State University has set a record for enrollment. The relationship between the MSU, the community's largest employer, and local businesses is palpable.
Drop Trip's story is Bozeman's in a nutshell, launched with RightNow sale proceeds, incubated at Montana State University, capitalizing on the resources of a community that likes to travel and tends to have a lot of gear. For the company's founder, Doug Warner, the need for shared economy shipping was based on personal experience.
"Doug Warner was at RightNow, working in Australia and couldn't get climbing equipment," said Chris Kelly, of Drop Trip. "It was extremely expensive to buy there. So, he was always looking for someone traveling to Australia who could bring him some."
Warner and his partners created an online network through which shippers could log on and post a notification. Travelers would then look for items they could carry. The parties would organize a pickup. The traveler receives online payment once both parties confirm delivery.
In addition to being more affordable than commercial shipping, the service also turned out to be more practical, Kelly said. Traveling sports families work well.
"Shipping a bike is $150 UPS and you have to take it apart to ship it, put it back together when it arrives," Kelly said. "Now, if someone has a bike rack … ."
A map of Drop Trip packages needing shipment showed pick-ups from Fargo, N.D., and drop-offs as far away as Seoul, South Korea.
The company was named Innovator of the year in November by Prospera Business Network, the economic development corporation for Southwest Montana.
There's no shortage of notable businesses in the Bozeman area, said Prospera's Drew Little. Root Cellar Foods is a local food processor that that is preparing local produce for restaurants and markets, as well as institutional kitchens. Restaurants like their carrots sliced and tomatoes diced so they don't have to do the work.
Simms Fishing products, the only fishing wader manufacturer in the United States, is expanding its production facility after opening in a bigger location near Four Corners just three years ago. The company will have more than 160 employees when the project is complete.
Before the recession, construction was the Bozeman area's biggest industry. Gallatin County's population had gone through two decades of growth greater than 20 percent. Bozeman was issuing 500 building permits a year.
Those permits fell to 200 in 2008 and didn't begin to recover until 2012, when city building records show permits inching close to 400 a year again. But by 2013, construction permits were again in the 500s. Last fiscal year, permits were 467.
Gallatin County's economy added 367 construction jobs from 2013 to 2014, a 9.3 percent increase, according to the state Labor Department Research Analysis Bureau.
Manufacturing was second to construction in growth, with 199 new jobs in 2014.