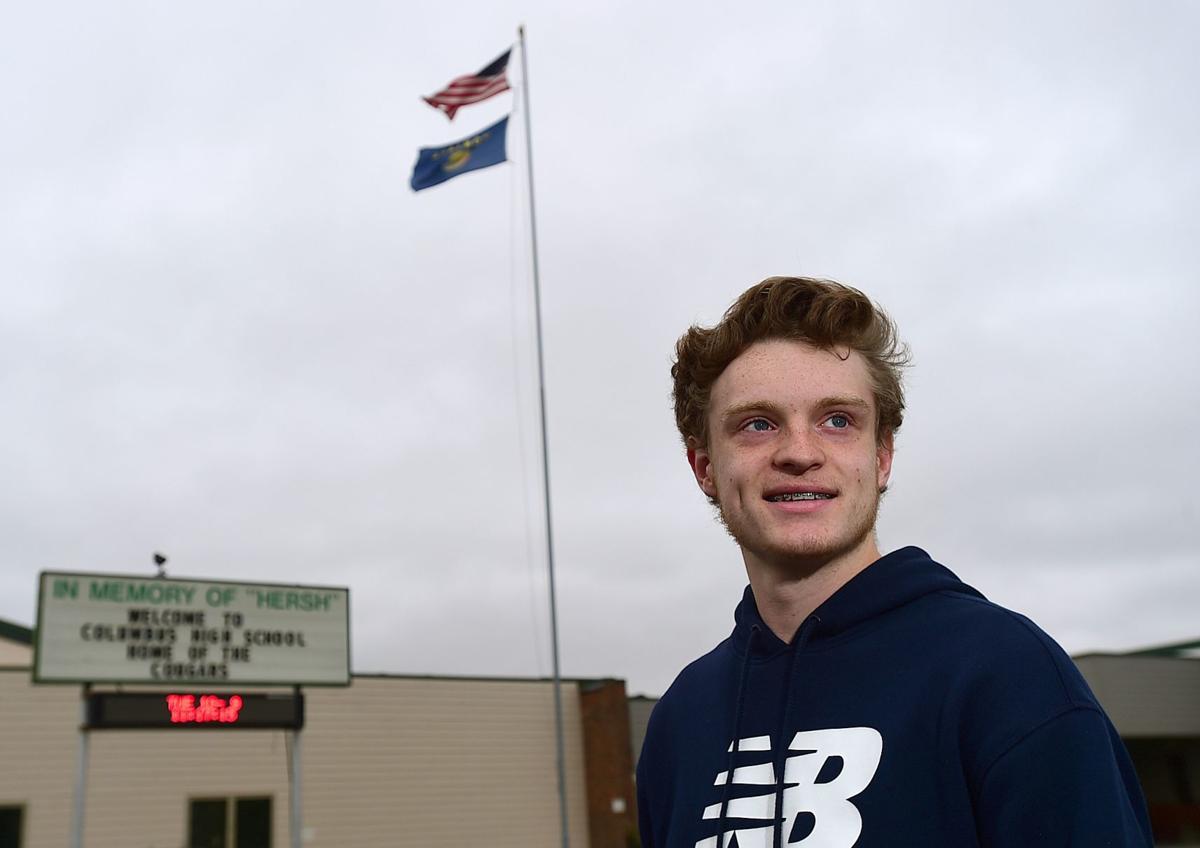 As a child, relatives called Kolton Gladney "little man."
The nickname — or at least the first part — no longer fits the Columbus High School senior. He's already taken on a grown man's role, caring for his family through his father's death and his mother's health problems.
But the same uncanny worldliness that Gladney displayed as a kid has only grown. He's been involved in athletics and school clubs, kept goals of going to medical school in sight, worked, and carved out some time to be just a kid.
Gladney doesn't use the phrase moved on, but "found peace," when talking about his dad's death.
"I don't forget," he said.
He's also found peace within himself.
Losing childhood
That's how Andy Gladney described the diagnosis of cancer that eventually took her husband's life. For three years, Dan Gladney fought the disease. They briefly relocated to Cleveland for specialized care, where family lived nearby.
But in 2014, it became clear that he wasn't going to make it. He had a conversation with his two sons — Kolton and his younger brother, now 8.
"He sat down with them, and said, 'I do not want my death to be a crutch,'" Andy Gladney said.
It's exactly how Kolton recalls the phrase.
It comes up as he talks about his eighth-grade year — an "extremely tough" one.
His father died in 2014. His mother had been diagnosed with Meniere's Disease, a condition that can cause debilitating bouts of vertigo for days at a time. Gladney was forced to cope with both while helping to raise his brother.
"Eighth grade I actually sacrificed being a kid," he said. "I'd be invited to birthday parties and I'd just tell them I couldn't go."
He struggled with relationships at school, feeling alienated and, at the time, bullied — though looking back he sees it differently. The combined stress of grief and responsibility beyond his age weighed heavily on him.
"I was sensitive, man. I couldn't take anything," he said.
Andy said her sons struggled to express their grief around her, and she struggled with seeing the burden Kolton carried.
"As a parent, I thought it was really sad," she said. Before Dan died, "you kind of had jokes about the fact that I could be mom and dad both."
With her health problems, that couldn't happen.
But in the end, her family learned to share their grief, which Andy believes brought them closer together. And she has seen Kolton grow from his struggles, "which I think, in the long run has made him a better person."
The family participated in grief therapy — a "gift," Kolton said. "The stages of grief, it took me a while."
Andy still sees the same attributes that earned him the "little man" nickname.
"He's an old soul. And he's always been like that," she said, combining grand ambition with practicality. "How can you be a dreamer and think big and be realistic at the same time?"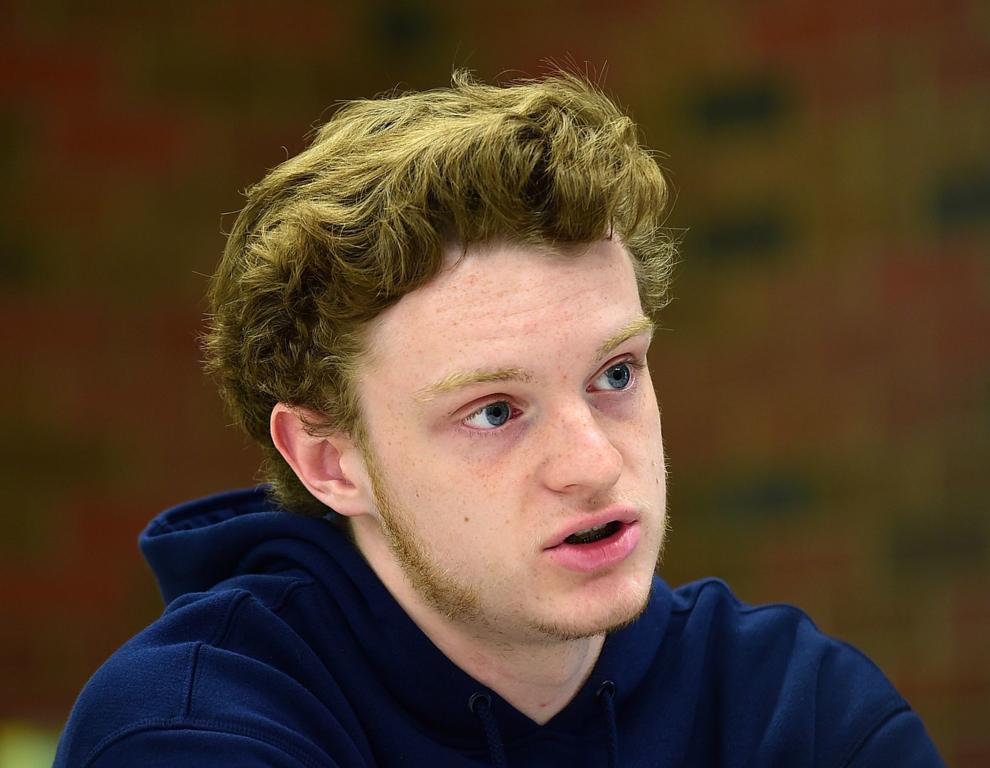 Strengths and vulnerabilities
Kolton readily admits he tends to dwell on things.
"I would go home and think my way through (things)," he said.
At times, he found escapes, in fantasy books, in running, in endless shots on goal on the soccer field.
But he also learned to shift the narrative that rattled through his head — "how can I change my mind space or my attitudes" toward something positive?
He recalled his dad's words, about using a crutch, and worked to put them into practice in his life.
He learned to channel the same attitude that applied both to soccer, where he's played any position needed on the field, and to when he chipped in as the kicker on the football team.
Activities like Key Club, Business Professionals of America, and Drama and Speech have become more rewarding to him.  
He's learned that little stuff is just little stuff, and to find silver linings in whatever happens. He's recognized that he enjoys helping people, almost as a reflex — something as small as carrying groceries at the farmers market. He's recognized that other people have gone through hard times, and that even if they seem like they're over it, such scars can run deep.
He's built his own self-esteem, and friendships became more numerous and stronger — any free time he had today goes toward hanging out, an activity that once seemed like a luxury.
He's learned to remember the good times with his dad, like vacations to Europe and Alaska.
"That's exactly what I wanted, was the positive memories," he said.
"Dan was able to express his strengths and his vulnerabilities knowing that his boys would become better men through his example," it reads.
It's an example that his son hasn't forgotten.