Quick — who was Adam Smith?
For the nearly eight years that I have written this column, I have always advocated shop local, downtown, independent businesses where you wil…
Introducing Big Sky Finance, a new name for two successful Certified Development Companies that have merged into one, administering the SBA 50…
Twenty-three years ago The Billings Gazette launched a monthly business-to-business magazine whose aim was to provide in-depth coverage about …
For Sadie Floding of Helena, spending three days in Billings among other energetic professionals was the right boost for her fledgling online …
Good news for Billings home owners: Your investment is one of the most stable in the country, according to a new national survey.
"Jeffrey, what's the BEST way to make a sale?"
Five years ago, credit card information theft and identity fraud were the two most prevalent forms of computer aided (cyber) theft. In respons…
The last two decades have seen a great deal of change in both technology and business. For many of us, exponential growth in technology has cr…
Welcome to the Billings Chamber of Commerce's new fiscal year beginning July 1. As the new board chair I am thrilled to bring my small-busines…
If, like me, you're a holder of a Rex restaurant gift card that is sitting worthless in your wallet, you're not alone, says the Montana Attorn…
Three years ago, Cheryl Hill and Sarah Kuhr started a new concept in downtown Laurel, aimed at creating a gathering place for crafts lovers.
The long-vacant dollar movie theater at 925 Broadwater Ave. will be home to a growing nonprofit dance group, Elevation Dance Co., this summer.
A popular Billings West End coffee shop is under new ownership and a new brand, Mazevo Coffee.
U-Haul, the nation's largest moving equipment and rental company, has added a new Billings dealer.
Tons of time and money is wasted on sales proposals, only to be jilted, turned down, or worse – left at the altar. Lost love. Lost revenue.
Our small business landscape is changing so fast that, sometimes, when we pick our head up and look around, we wonder if we are caught up on a…
Hail to the Road Warrior, the foundation of corporate travel business. These are the people who travel by trains, plans and automobiles each a…
Big Sky Economic Development hosts one of only 20 Veterans Business Outreach Centers n the nation. The specialization in veteran entrepreneurs…
Cassandra Weisgerber and her husband, Joe, have put in countless hours cleaning, painting and thoroughly organizing Bob & Lu's Thrift, a L…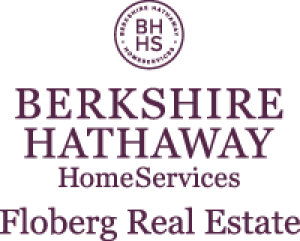 Susan B. Lovely - Berkshire Hathaway Home Services Floberg Real Estate
Last month we addressed some of the initial considerations of becoming a government contractor. This month, we identify some more consideratio…
Addy Helland and Samantha Waller bring a new attitude and new look to their downtown Billings barber shop, so they changed the name to match.
The owners of a popular Billings lunch spot are expanding into Bozeman.
In late April, BillingsWorks released the 2017 State of the Workforce Report. The report was compiled based on information gathered from an on…
Defense spending is identified as receiving a significant increase in the new Trump Administration proposed budget for 2018. Our office has re…
Is there a one-word answer to making more sales happen? Yes.
In 2016, the Occupational Safety and Health Administration issued new procedures for enforcing its revised injury and illness reporting requir…