It's been about two years since Jim and Kevin Bos have taken over the former Granary restaurant on Billings West End, and the improvements continue.
The father-and-son team finished and reopened the outdoor patio last month, added a casino in the basement and expanded the lunch menu.
The changes are important to keep current the restaurant at 1500 Poly Drive, now called Bistecca at the Granary, as a casual establishment, said Jim Bos, the father.
"That's been well-received. People are dining casually more and more," he said.
The Boses bought the Granary in 2014 and began the facelift. They put in a small taproom and reduced seating in the main dining room. They added Italian food to the menu, hence the name "Bistecca" (Italian for "steak.")
The patio is the most visible change. It seats 73 people but seems larger when the outdoor windows are open, creating a breezy connection with the inside taproom. The tables have overhead temperature controls that heat the seats when the evenings get too cool, Bos said.
Downstairs is the Little Sicily Casino, which has 16 video gaming machines. Upstairs, the Boses added a big-screen for video conferencing, which has attracted business group in the medical field and others.
The Bistecca at the Granary has also expanded lunch to include Tuesdays but discontinued brunch, Bos said.
The restaurant is open for lunch 11:30 a.m. to 2 p.m. Tuesday through Friday. Dinner runs from 5 p.m. to 10 p.m. Monday through Saturday and closes at 9 p.m. Sunday. The bar is open 3:30 p.m. to close on weekdays and 4 p.m. to close weekends.
Starbuck's building new store
Starbuck's is building a new store at 2010 Henesta Dr., the chain's third new stand-alone shop in Billings in the last two years.
The $400,000 store is under construction near the busy intersection of King Avenue West and 20th Street West at the former site of Eubank Family Auto Sales.
Workers for Brazos Contractors and Development, a Texas-based group, tore down the main building last month. Eubank is consolidating with its other location at 1215 Monad Dr., according to its Facebook page.
Seattle-based Starbuck's has nine locations in Billings. Two, at 910 Grand Ave. and 406 Main St., are stand-alone stores. The rest are inside other shops, including Albertson's, Target, the Crowne Plaza hotel and in front of Rimrock Mall.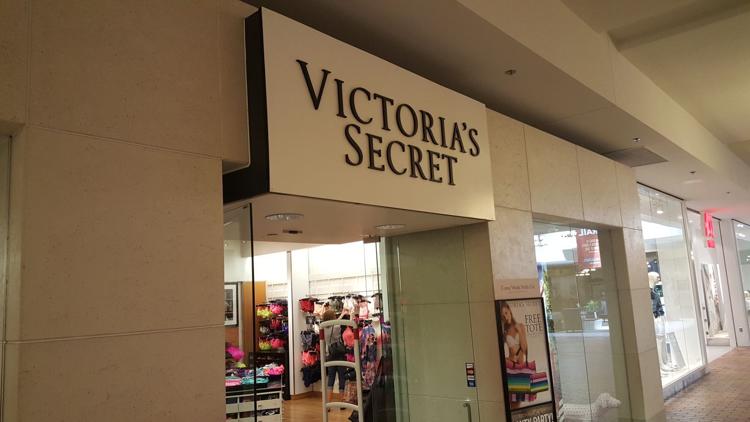 Victoria's Secret expanding
The Victoria's Secret PINK store inside Rimrock Mall is expanding its space by one-third and temporarily moving into a vacant spot next to the new H&M store.
Mall officials said Victoria's Secret will increase from 6,800 square feet to about 9,500 square feet and increase space for inventory. The store's PINK collection is aimed at college-aged women and includes lingerie, sports-themed clothing and other women's clothing.
The $476,000 renovation comes at a time of major change for Victoria's Secret, which is owned by Columbus, Ohio-based L Brands.
The retailer announced last week it's discontinuing its famed Victoria's Secret catalogue and focusing on core business, including its retail stores.
For Rimrock Mall, Victoria's Secret is the latest in a string of tenants who have expanded. Most notably, Herberger's moved last fall into a larger space, and the H&M store opened in April.
Victoria's Secret will reopen Sept. 2 in its original location just off the center court next to Lids, mall officials said.
You have free articles remaining.
Keep reading for FREE!
Enjoy more articles by signing up or logging in. No credit card required.
Cafe Regis makes changes
Café Regis in Red Lodge is undergoing changes, with founder Martha Young stepping down as manager, according to its Facebook page.
Young will remain co-owner of the restaurant at 501 S. Word Ave. with Gary Ferguson, and the staff will continue making the same food and maintaining the vegetable and flower gardens, the owners wrote.
Café Regis is a breakfast and lunch eatery that sells handmade items sourced from Montana.
Local Kitchen honored
Travel and Leisure has named Local Kitchen and Bar of Billings the top farm-to-table restaurant in Montana.
The New York-based magazine noted in its May edition that the eight-month-old Local is among a new breed of restaurants in Montana that are vocal about sustainability and local origins – hence the name.
Chef and owner Travis Stimpson serves Montana beef from his family's ranch near Lodge Grass, locally brewed beer and other food sourced from the state.
Farm-to-table is an old practice that has regained popularity as consumers are increasingly concerned about sustainability and where their food comes from.
Local is at 1430 Country Manor Blvd.
Airport adding food options
Speaking of local, the eateries at Billings Logan International Airport have added Montana coffee and beer to their menus.
Airhost, which owns the Gateway restaurant at the airport, is serving City Brew Coffee at its pre-security restaurant and post-security food court, according to an airport news release last week.
Airhost is also serving Montana microbrews at both facilities, according to the airport. Currently, Copper John Scotch Ale from Madison River Brewing of Belgrade and Slow Elk Oatmeal Stout of Big Sky Brewing of Missoula are on tap, along with rotating beers, according to airport manager Kevin Ploehn.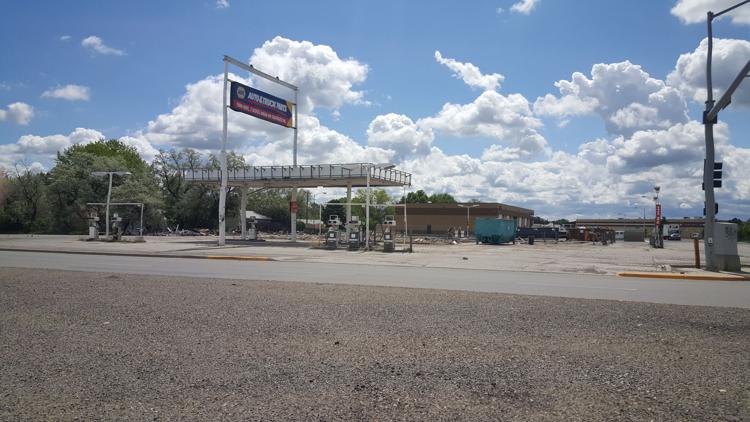 Gas station razed
A vacant gas station and truck stop at 5400 Laurel Road has been torn down.
The station is on about 1.6 acres of land at the corner of Parkway Drive and is owned by Billings-based Stockton Oil Company.
The property is under contract for sale, broker Larry Ridle said last week. He did not disclose the buyer or who will be coming in.
Just an hour away from here