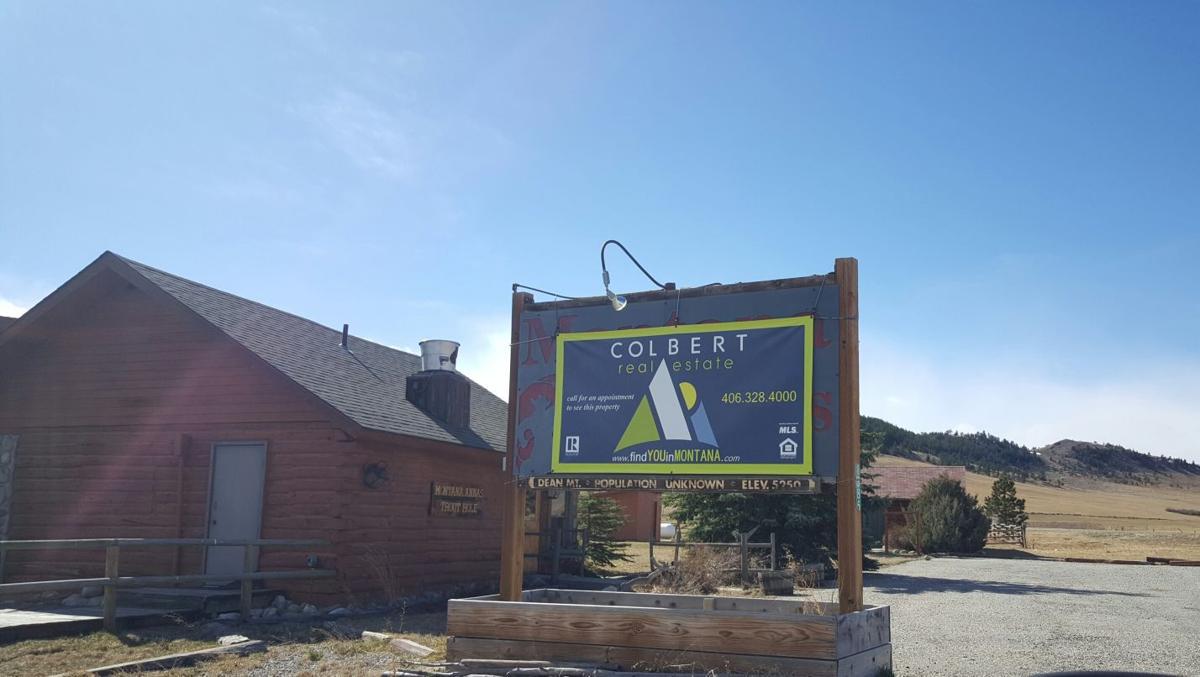 Montana Jack's, the Stillwater Valley restaurant once owned by renowned zookeeper Jack Hanna, is closed and up for sale.
Former restaurant operators Chris Lockhart and Gena Burghoff said this week they're moving on to work with investors to open a new restaurant called Ox Pasture at 7 N. Broadway in downtown Red Lodge.
Investors Alexia and David Leuschen, owners of Switchback Ranch, "have given us an amazing opportunity to try our talents where the population can support us," Burghoff wrote in an email.
The contract for the husband-and-wife team had run, and Burghoff said a "destination restaurant was not for us," even though they'd developed a following and a "great business."
Lockhart, the head chef, and manager Burghoff ran Montana Jack's in Dean near the shuttered Benbow mine for three years. They worked for owners Jack and Ann Mowell, who bought the restaurant in 2010 and performed extensive renovations.
In the 1990s, Hanna and his brother, Bush Hanna, operated the restaurant under the name Montana Hanna's. Jack Hanna is a Montana resident, known for his books and advocacy for zoos and conservation. He was a frequent guest on David's Letterman's late-night talk show.
The restaurant and bar date back to the 1950s as the Y Bar, serving post-World War II-era chromium miners at the Benbow mine.
The 5,128-square-foot restaurant is on a 2.15-acre lot with an event building and outdoor entertainment facilities. The listing price for the property is $657,500 through Colbert Real Estate.
"It is a special place, and I hope the new owners can make a go of it," Burghoff said.
Montana Jack's is at 1383 Nye Road in Dean, about 10 miles west of Fishtail and 70 miles southwest of Billings. Its cheeky tagline was "The best restaurant in Dean!", though the unincorporated Stillwater County community is practically a ghost town.
The restaurant shut down in October 2014 for the season.
The Dean restaurant has no affiliation with Montana Jack's in Billings Heights, which is currently operating.
Cactus Creek sale pending
A sale is pending for the former Cactus Creek Steak Outfitters and Saloon at 2928 King Ave. W. to an out-of-town developer, said broker Bob Pulley last week.
Pulley said the prospective buyer was still going through due diligence, and the deal likely wouldn't close for at least a month.
The entire property, including liquor license, equipment and other items, was listed for $3.25 million. For the land and building only, the price was $2.5 million.
You have free articles remaining.
The restaurant closed in January after operating 17 years at the King Avenue West location.
Construction remains strong
Montana's construction industry jobs grew 3.3 percent in January, the second-highest rate nationwide, the Associated General Contractors of America reported last week.
The state gained 900 construction jobs in January and 1,900 jobs over the previous 12 months, the industry trade group reported.
Montana was behind only Tennessee for its January growth. Tennessee's construction industry grew by 3.4 percent over the month, or 4,200 jobs.
The contractors' association compiled the rankings using data from the U.S. Department of Labor.
Nationwide, 44 states added construction jobs from January 2015 to January 2016. This shows that construction demand is strong throughout the United States, except in states that rely heavily on energy development.
Two such states, North Dakota and Wyoming, were among the bottom five in construction job growth from January to January. North Dakota was worst in the country, losing 5,300 construction jobs for a 14.4 percent drop.
Wyoming finished 48th, shedding 1,200 construction jobs for a 5.1 percent loss.
Tax money available
With tax time less than a month away, the Internal Revenue Service is urging taxpayers to claim what is theirs from four years ago.
In Montana, about 3,500 taxpayers have not filed their 2012 returns, potentially losing up to $3 million in refunds. The median amount per taxpayer is $669 in Montana, according to the IRS.
The deadline to file a 2012 return and claim a refund is April 15. Forms for previous years are available at www.irs.gov or by calling 800-TAX-FORM.
Taxpayers due a refund do not have to pay a penalty for filing late, IRS officials said. All unclaimed money will be returned to the federal government's general fund.
Haikus from the valley
Thundered Daylight Savings Time