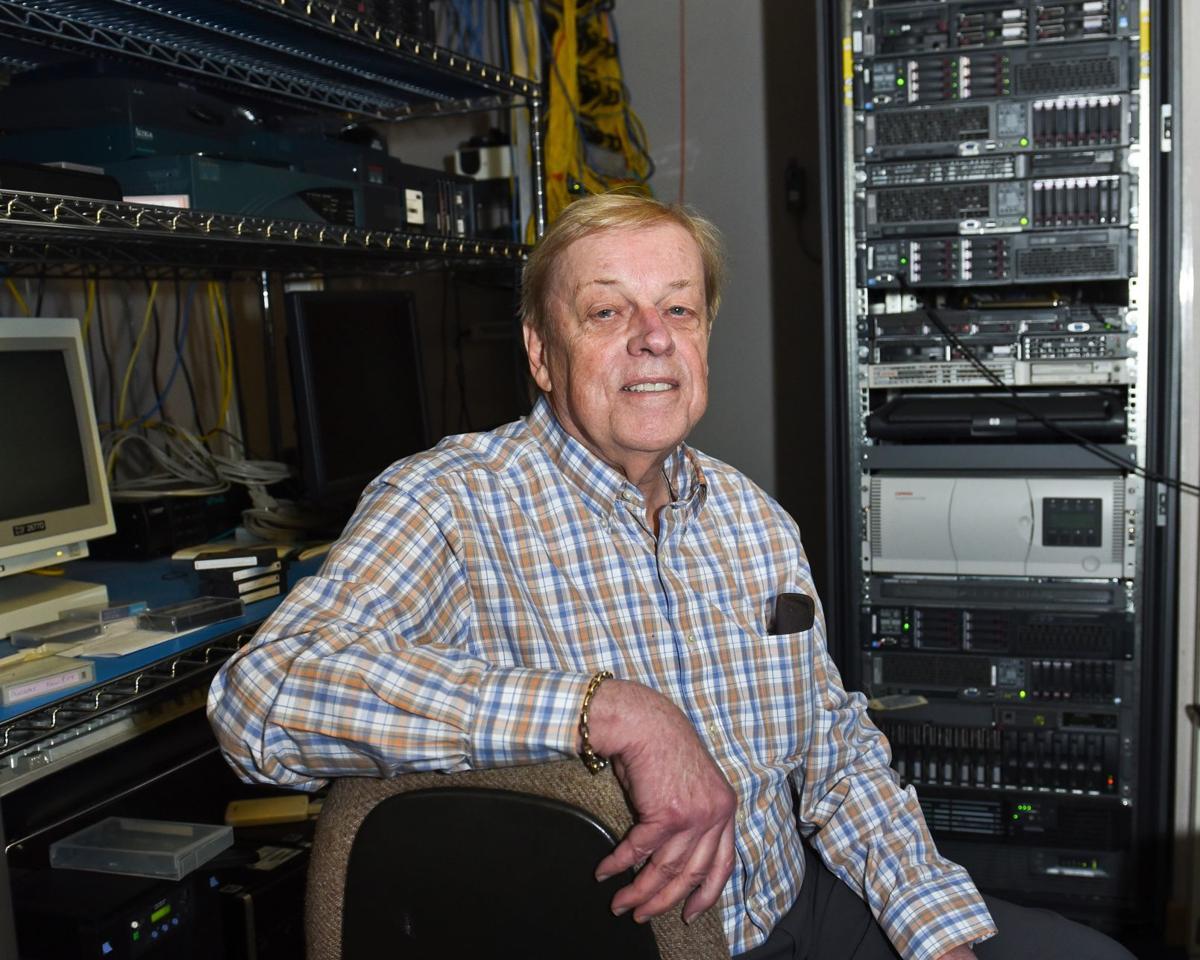 For Mike Schaer, choosing in the early 1980s to set up his new computer business on Montana Avenue wasn't strange at all. 
Property was cheap and Schaer, who grew up on Chicago's south side, felt at home in downtown Billings' urban enclave. 
Still, the Montana Avenue of the late 1970s and early 1980s was more urban decay than enclave. Rows of buildings built at the turn of the 20th century sat vacant, some in such a state of disrepair that their roofs had long crumbled away and the remaining walls served as shelter for transients and prostitutes.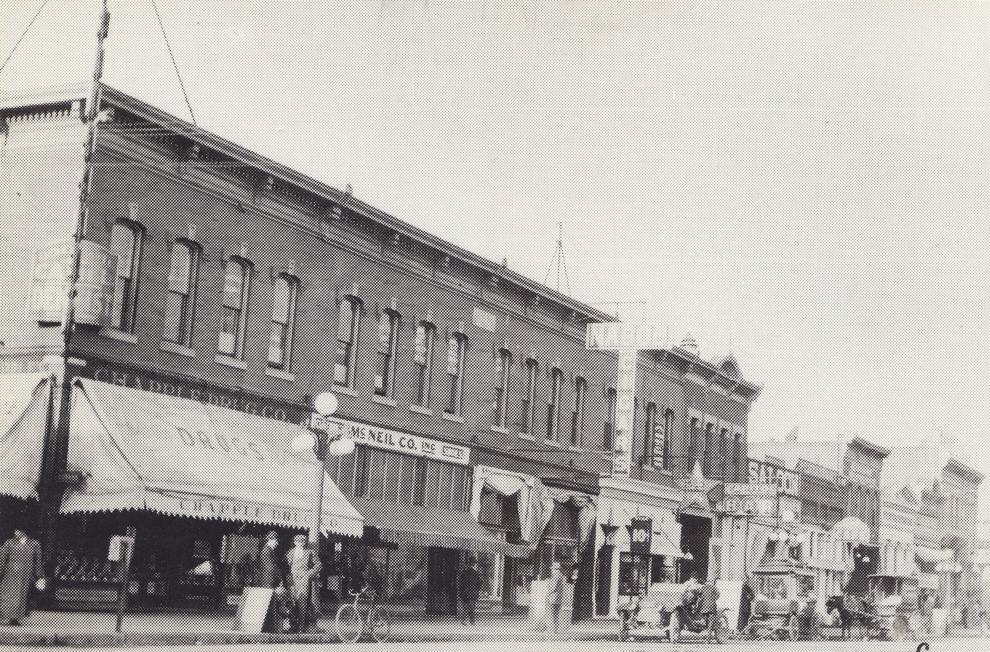 Through it all — the blight, the redevelopment and the growth of the now-vibrant corridor — Computers Unlimited has remained. The offices now span three buildings on the 2400 block and house 180 employees.
For 40 years its continued presence, and Schaer's investment in the surrounding real estate, has been a constant on the street and in part has led to what Montana Avenue was eventually to become. 
"I liked cities," Schaer said. "I liked downtown."
He gestured out the window of his office toward the street. 
"You notice we have no parking meters on Montana," he said. 
When Computers Unlimited first set up shop on Montana Avenue and Schaer began buying the buildings around him, he lobbied for a deal with the city. If officials removed the parking meters from the street, he'd pay for its beautification and landscaping. 
The trees that now line Montana Avenue were all planted as part of that deal, along with the other improvements like planter boxes and benches. 
Over the decades, more businesses found their way to Montana Avenue, and now it's home to more than a dozen establishments, including restaurants, shops, offices, breweries, bars and even a theater. 
It's gratifying for Schaer, who remains involved and deeply invested in the street's renaissance. And the business he started, he said, will be there to anchor it.  
Schaer launched Computers Unlimited in 1978. At the time he was working out of Bozeman where, six years earlier, he'd been a professor of chemical engineering at Montana State University. 
At the college, he worked with the one computer on campus designing programs for his own coursework and eventually helping other professors do the same. It didn't take long before he found himself programming most nights and on weekends. He decided that's where his future lay. 
After leaving MSU and launching his own business, Schaer began developing programs that helped gas and welding companies ship and track tanks of gas. He ended up with a number of customers in Billings and decided it made more sense to use that as his base of operations.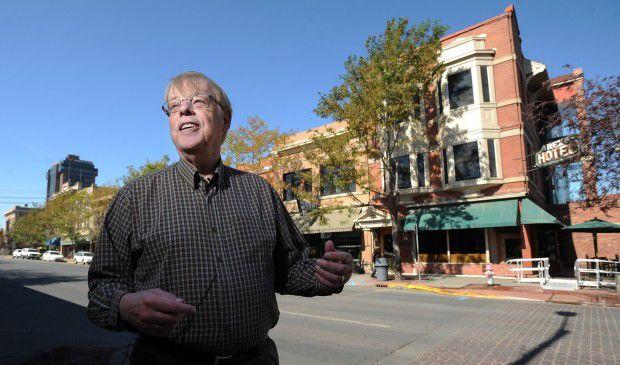 He merged his company with NRG, a similar business in Billings run by Jase Norsworthy, and set up shop on the West End. He then partnered with salesman Stan Hoggatt, who found clients for Computers Unlimited's software while Schaer wrote the programs. 
"We started going to trade shows and we picked up a major account in Chicago," Schaer said. 
That was the turning point. That new account lifted Computers Unlimited from a regional player to a national company. They picked up larger national and international accounts and never looked back. 
Some businesses never get out of the starting gate. 
Funding struggles
Mason & Dixon Southern Kitchen was set to open in late summer. The Battle of the Plans winner had found a storefront on Montana Avenue where it could plug into the downtown lunch scene and its burgeoning nightlife. 
However, it didn't happen.
"Came down to a funding issue," said owner Owen Yurko. 
He had the idea of a new restaurant operating with a unique premise — fast casual southern comfort food. Banks were skittish, he said, about loaning him the funds he needed to get off the ground. 
Short of that startup capital, Yurko launched a Kickstarter campaign in August to raise $10,000 in 45 days to help get the restaurant open. By the time the deadline hit two weeks ago, the campaign had raised only $1,976. 
The next day on Sept. 16, he posted a statement on Facebook.
"Due to various complexities and opportunities for our growing family we are pushing pause on Mason & Dixon for now," the statement read. "Thank you for your support and belief in us. If Mason & Dixon is meant to be we are confident that it will happen one day."
Yurko feels like this is only a kink in his master plan, an idea strong enough that he tied for the top prize in last year's Battle of the Plans contest, a Shark Tank-like competition to boost new businesses downtown. 
(The other winner was SOMETHINGchic, a women's clothing boutique which is still working to raise its own startup capital before opening a store downtown.)
Downtown Billings Alliance hosts and ultimately awards the winners. The top prize includes $20,000 in start-up assistance, plus money toward signs, advertising, marketing, education and one-year memberships in DBA, Big Sky Economic Development and the Billings Chamber of Commerce. In all, the award totals about $35,000.
Yurko said his relationship with the DBA is still strong. The winnings haven't been handed out yet; they work more like a reimbursement, Yurko said. So when he starts the process of actually setting up his restaurant, the prize funds will be available to him.
"I think the restaurant will be open when it's supposed to be open," he said. 
Family business
Six years ago, Mike Schaer handed control of his company to his son David Schaer, who had spent 22 years working his way up the ranks of Computers Unlimited. David Schaer graduated from Boston College in 1990 and immediately went to work for a Japanese bank in New York City.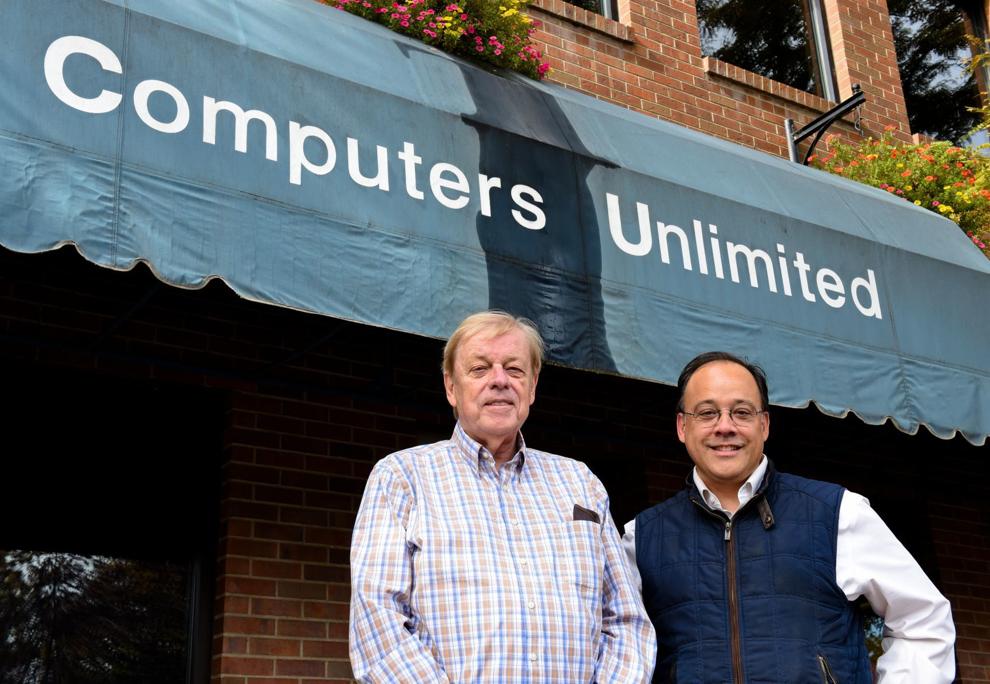 But after a few years in the city, the boy from Bozeman longed to return to Montana. He talked to his dad about joining Computers Unlimited. 
"He told me, 'Do you really want to get in on the family business? Go work for the customer,'" David Schaer said. 
A welding distributor based in New York had been looking at buying Computers Unlimited's software and so the Schaers made a deal. They'd give the company the software and David would spend a year working for the distributor and helping them implement it. 
It worked. After a year David Schaer joined Computers Unlimited with a solid understanding of what customers wanted from the company. 
Looking forward, Schaer is confident about his company's future and excited about the software. 
"The best way to run a business is with an integrated business software platform like TIMS," he said. It's "designed to integrate, streamline, and unify business processes and information needs."
The company's core motto is "Our People Make it Happen." Computers Unlimited's 180 employees "take great pride in their work and the customers we serve," he said.