Finding a genuine vegan pizza in Billings will get a little easier beginning Friday. 
Guido's 1st Avenue Pizza , located at 3011 First Ave. N., will relaunch under new owners this weekend and, with the opening, the restaurant will unveil a new vegan menu to accompany its traditional offerings. 
Alyssa Landsverk and her husband Montgomery Worden have both worked at Guido's full time. Landsverk has been there five years and has managed the pizza parlor since 2014. Both are committed vegans and have been eager to open a restaurant that reflected their lifestyle and specialized in vegan offerings.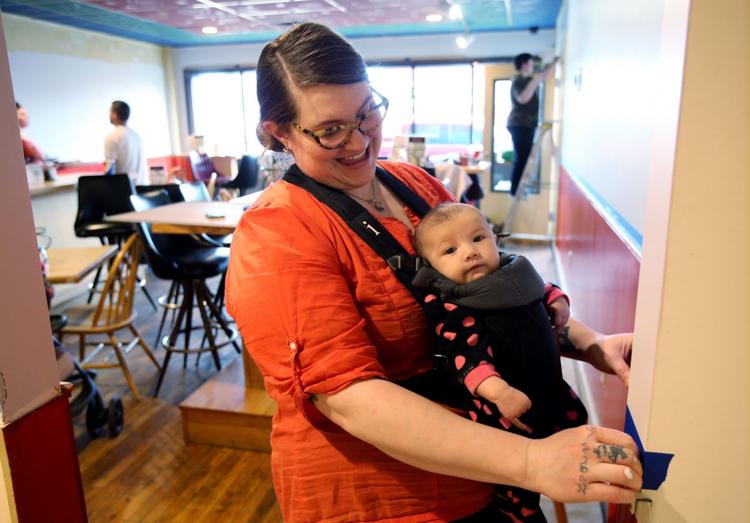 The opportunity came late last year when owner Bill MacIntyre offered to sell Guido's to Landsverk and Worden. MacIntyre owns Pug Mahon's, an Irish pub, next door. 
"Mac wanted to focus on Pug Mahon's," Landsverk said. 
MacIntyre built the wood-fired pizza oven in Guido's himself when he opened the restaurant more than a decade ago. Over the years, running the two establishments became increasingly difficult. 
"I can run Pug Mahon's just fine," he said. "The pizza joint is more complex."
He's spent the past few years trying to find the right person to take over. 
"You need someone in there who really wants to do it," he said. 
Along came Landsverk. She started managing Guido's and excelled at it, he said. Landsverk and Worden were terrific, he said. They're organized, and Landsverk in particular has a gift with the food, he said. 
"They're both really good," he said. 
Landsverk and Worden said vegan offerings will include everything from toppings down to the dough. They've even got four different pizza cutters so that the blade that slices the pepperoni pizza won't be used on the vegan pie. 
The vegan offerings aren't new at Guido's. Landsverk has slowly introduced options since she took over management of the restaurant. However, now that she and her husband own the place, they can expand what they offer and make it a little more official. 
Landsverk acknowledged it's a little unusual to have committed vegans running a traditional pizza parlor. 
Her decision to become vegan was built on her feelings about animal cruelty and her own religious beliefs. The same is true for her husband. 
"It's important for all kinds of reasons," she said. 
They're hopeful that by giving patrons at Guido's choices that stretch from traditional to vegan, customers will be able to find options that work for them. 
The kitchen is still open and customers have been able to order pizza through much of the remodeling work. But the dining room has been closed all week while work goes on. When it reopens Friday it will coincide with ArtWalk in Downtown Billings.