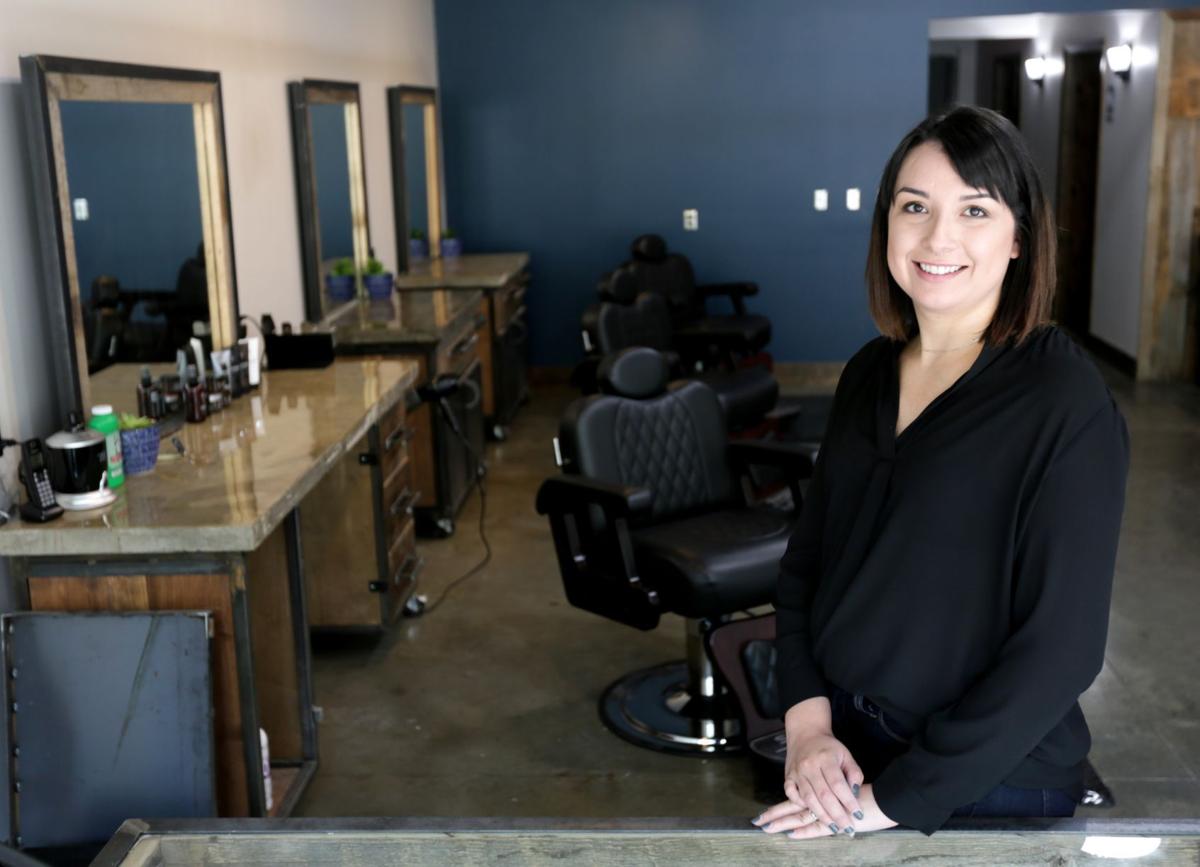 Brittnie August's grandmother provided the inspiration for her new downtown business.
Barbiere (pronounced Bar-be-AIR'-ee) means barber in Italian, and that's the name of August's new barber shop at 2719 Montana Ave. The four-chair shop is adjacent to the Wild Ginger restaurant.
"My grandmother was Italian," August said. "When I had the idea of starting a barber shop, I found this picture of what they said was the oldest shop in Rome." In that historic photo, a simple sign stating Barbiere hangs above the entrance.
August has been a professional hair stylist since 2005. During her time working in busy salons, she took an interest in cutting men's hair.
Meanwhile, male-oriented barber shops have experienced a surge in popularity in recent years. More men are seeking out a traditional barber shop for a haircut or a beard trim instead of venturing into a unisex hair salon where customers are just as likely to sit for perms or hair coloring.
"We want it to be a nice relaxing environment, somewhere where men feel comfortable coming in," August said.
These days more men are sporting beards and shorter hair styles that feature close-cropped sides and long hair on top.
The New York Times reports that the number of licensed barbers had grown roughly 10 percent, from from 225,000 to 245,000, between 2013 and 2015.
Barbiere will also offer manicures, and August hopes to add additional services such as massage therapy or body waxing.
Barbiere's exterior will feature a traditional red, white and blue barber pole. But instead of being a permanent fixture, the free-standing pole will be taken inside at night, August said.
As her plan for a barber shop unfolded, August enrolled in barber school to learn how to give a straight-razor shave and other specialties of male-oriented sartorial care.
Friends and family members volunteered to sit for a shave while she perfected her technique, August said.
A straight-razor shave is all about feeling pampered.
"Most guys find that it's really relaxing. You have this hot towel over your face. It's kind of like getting a facial," she said.
In past years, a barber reached for a leather strop to sharpen the blade between shaves. But that centuries-old tradition has died out. Because of state health regulations, modern straight razors feature a replaceable blade which is swapped out after each use, August said.