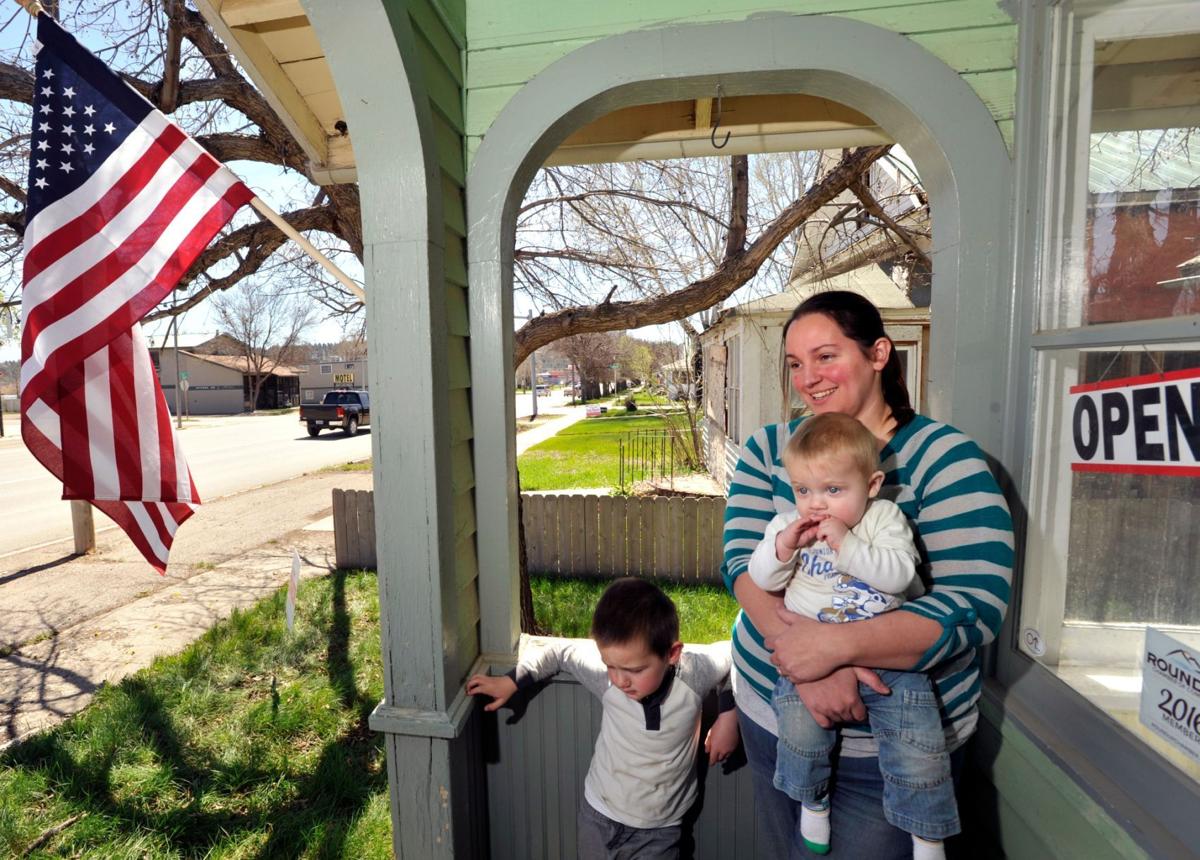 ROUNDUP — It was a tough start to 2016 for the Busy Bee restaurant, and that's saying a lot for a Musselshell County institution once filled with four feet of floodwater.
January was the eatery's worst start of the year in 20 years, and owners Mark and Mary Ann Petrie worry the bad times aren't over for an area that has leaned heavily on the coal industry in recent years.
It's not like 2011 when the Busy Bee closed for several months after the Musselshell River flooded much of downtown Roundup. The Petries recovered by cobbling together new tables, chairs and silverware from other area restaurants before reopening.
But following the December layoffs of 66 workers at the nearby Signal Peak mine south of town, the Busy Bee has struggled, and the Petries — along with the rest of Roundup — are wondering if more hits are coming.
"I think it's because of the mine … It was just a bad month in January," Mark Petrie said in the small dining room before the dinner rush.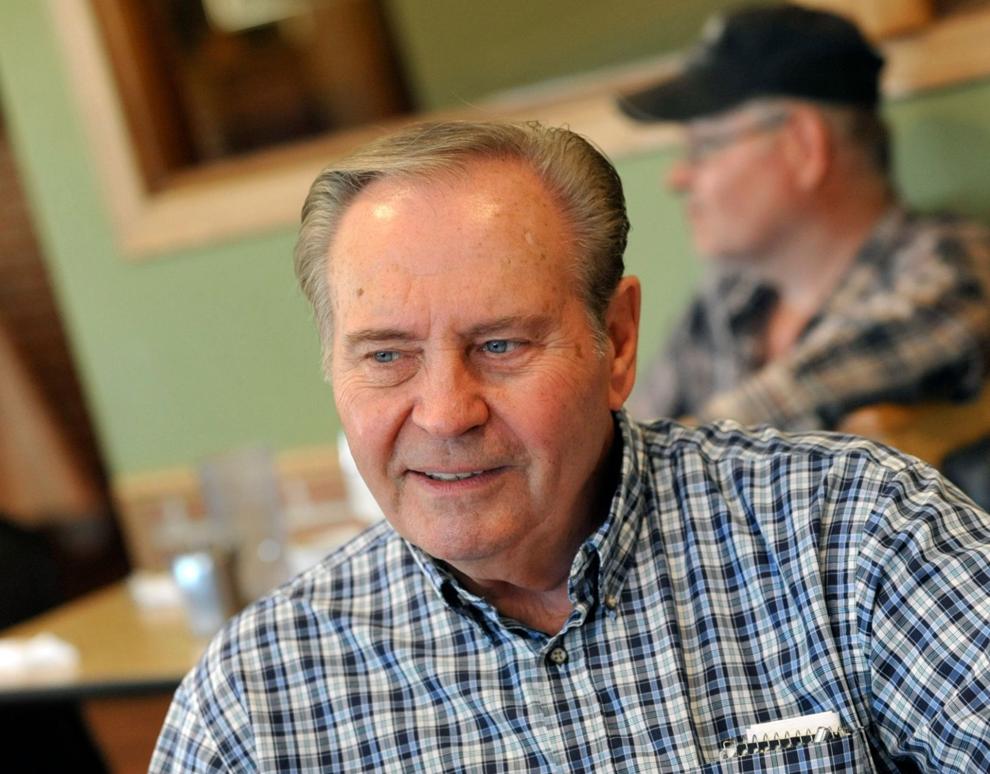 Signal Peak, formerly the Bull Mountain mine, is Musselshell County's largest employer and taxpayer, and the layoffs and related production cutbacks are sending shockwaves throughout the local economy.
The company now has 237 employees, and mining wages are among the highest in the region. 
Signal Peak is owned by Ohio-based utility FirstEnergy, Boich Companies and Gunvor Group Ltd. Like most coal companies, Signal Peak has struggled to compete with abundant, cheap natural gas in Midwestern states and shrinking export demand to Asia.
In Musselshell County, the unemployment rate has jumped, and the tax base is shaky — again. Uncertainty is ebbing through Main Street, which is checkered with empty storefronts in aging buildings.
Business and community leaders say they've weathered ups and downs in the energy industry for decades, and they see potential in supporting and promoting Roundup's gritty historic downtown corridor.
The resurrected Roundup Chamber of Commerce has 75 paying members and plans to improve the town. The city was recently named to the Montana Main Street Program, funded by a national group designed to help low-income cities like Roundup obtain grants for improvements.
A new community stage and new elementary school opening this year give residents a sense of pride in making Roundup a more livable community, locals say.
"Most of the people that... live and do business here, (they're) here because they prefer a small town way of life. Within two hours of Roundup, you can do just about anything you want to do. There's hunting and fishing and mountains to hike in. There's a little bit of everything to do (around) Roundup," said Shawn Dutton, CEO of First Security Bank of Roundup, a one-branch institution founded in 1971.
In March, Musselshell County's unemployment rate was 6.4 percent, 10th worst in the state. The county lost 34 jobs over the previous 12 months, which represents about 2 percent of the workforce of 2,312.
The total lost jobs are fewer than the number cut at Signal Peak because some of those workers likely lived in Yellowstone and neighboring counties. Also, some may have already found other jobs.
A loss of 34 total jobs is significant for a county as small as Musselshell. For comparison, it's about half the margin of the Roundup High School 2014 bond election, when voters approved a $2.5 million bond to improve the building. The measure passed by 67 votes.
Business owners, particularly in the retail and service sectors, are recognizing the importance of working together, said Kim Erickson, president of the Roundup Chamber of Commerce.
The chamber was formed last fall in ashes of the Musselshell Valley Economic Development Council, and residents are happy to see the new group with the Roundup name, said Erickson, who owns Big Horn Signs on Main Street.
At a recent trade show at Roundup High School, 75 vendors showed up to sell and promote their business, she said.
"People were excited that the chamber is back up and going… It was good getting out there," Erickson said.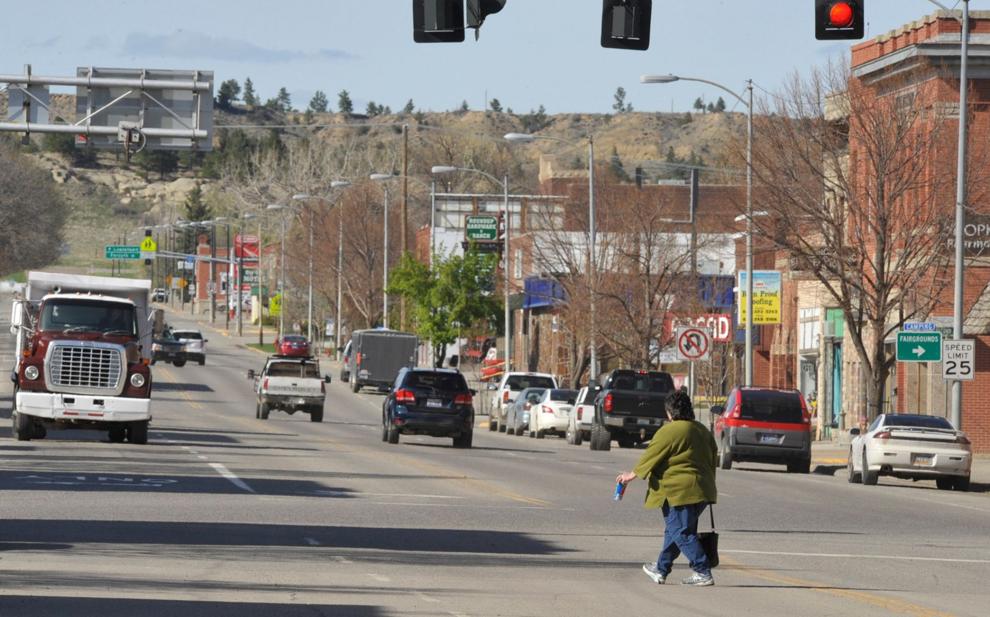 Other local groups are ramping up efforts to improve Roundup.
Linda Yount, a city councilwoman and chairwoman of the nonprofit Roundup Community Partners, said the city recently qualified for up to $50,000 in technical assistance to apply for grants to improve downtown.
Roundup was one of two Montana cities selected this spring by the National Main Street Program, which offers grants for historic preservation.
Yount, a retired paralegal, said the community group has big long-term goals, such as preserving the century-old Roundup Central School that will be vacated this fall. Students will move to the new elementary school under construction on the eastern edge of town.
Smaller projects include a walking tour of historic buildings with plaques and a brochure and raising money for a dance platform in front of the new stage by the school, she said.
These are projects that not only get people excited about Roundup but can also attract visitors to town, local leaders say.
Erickson said the chamber is hosting the second annual Cars and Pars car show in August, and she's hoping to build on the 30 cars on display last year.
Erickson, 30, runs the chamber and the sign company out of a converted house on Main Street, about a block away from the county courthouse. She owns the business with her husband, Jeremy Erickson, who works full-time in Billings.
On most days, Erickson can be found juggling customer appointments while her two boys, Rhys, 4, and Rhett, 8 months, play in the adjacent room.
The Ericksons started Big Horn Signs out of their home, and they said business has improved since the move downtown.
"People know we're here now," Kim Erickson said.
The couple design truck lettering, commercial embroidery, businesses cards, banners and other materials for businesses in the area. They hope to grow the business enough to buy an in-house printer and cut back on out-sourcing jobs, she said.
The Ericksons have found their market in town, a challenge for other retailers in Roundup competing with large, big-box stores 45 miles south in Billings, said Dutton of First Security Bank.
"If you're a business owner in Roundup, you've got to figure out your niche in Roundup to keep alive here. You can't compete against Walmart," he said.
Musselshell County's retail trade sector supports 94 jobs with a payroll of $1.7 million annually, according to a 2014 census by the Montana Department of Labor.
Many stores and services aren't directly tied to Signal Peak, but owners there are affected by the coal mine.
At Musselshell Valley Equipment Co., the prices of grain and cattle, not coal, are most important to owner Bill Funk.
The shop at 418 Main St. has sold and serviced farm and ranch equipment all over the Musselshell valley since 1946, when it was founded by Funk's father. Musselshell Valley Equipment is wound into the fabric of the community and local economy, he said.
"If the mine shuts down, it will be a detriment to us because of the tax base. We all swap from the same trough," Funk said.
Funk is quick to add that he feels the community is strong enough to survive.
"Roundup, to me, has always been the last place in the world to get hit by a boom or a bust. I feel good about the future. There's a lot of people here that are doing a lot of work to keep the community vibrant," he said.
At the Busy Bee, the Petries are trying to highlight Roundup's glory days. Bright oil paintings by local artist Gregory Wilhelmi adorn the walls of the back dining area, showing lines waiting to go into the now-shuttered movie theater and crowds surrounding the old Arena Cafe downtown.
The restaurant sells prints of the paintings, with proceeds helping fund the community garden, a pet project of Mary Ann Petrie.
She's also excited to show visitors a hidden gem inside one of the bathrooms — a mural of horse bucking off a bee in a saddle.
It's a piece of original wood paneling on the Busy Bee the Petries discovered while cleaning up after the floods in 2011.
Signal Peak was a good neighbor during those floods, donating man hours and equipment to help the cash-strapped county clean up, the Petries say. The company has regularly bought meals for employees from the Busy Bee (though less so lately,) and employees have made it a regular haunt.
The couple say they want the mine to succeed, but they also recognize Roundup's need to diversify.
"Main Street needs all the help it can get," Mary Ann said.