After a decade of development, the Josephine Crossing subdivision in southwest Billings is in its final stage and preparing to build its first retail, commercial building.
Developer Brad McCall said last week that work is underway for Josephine Corner at the intersection of Elysian Road and Mullowney Lane. It will include town homes, mixed-use office and residential space and a commercial building, open by the end of the year.
McCall, co-owner of the family-run McCall Homes, said he hopes to attract a coffee shop, café or corner store into the retail space. It would be a good amenity for the 500-home subdivision, he said.
"Some neighborhood services would be great," McCall said during a tour of the 75-acre space.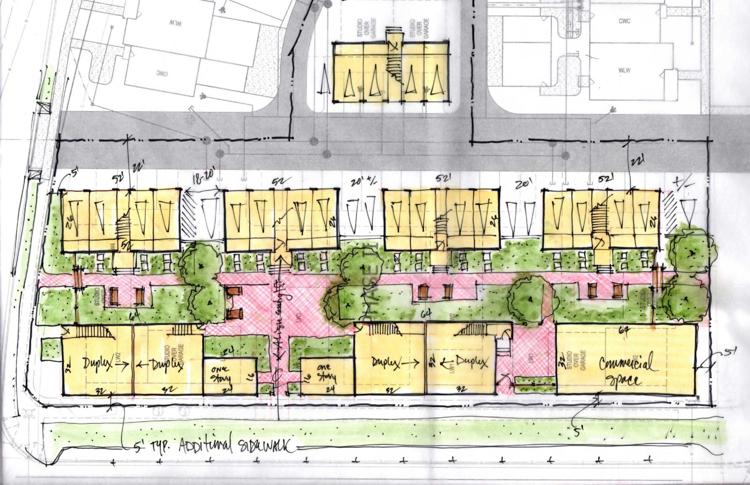 The commercial development is a fitting cap for Josephine Crossing, which almost never got off the ground when the Great Recession struck a year after the ground-breaking.
"The fact that it didn't go under in the downturn was divine providence. We are very thankful for our fortune," McCall said.
Now, as McCall drives down Island View Drive, which is surrounded by work trucks, dirt piles, lumber and construction tools, he can see the end of the road. It's the last stretch of development left, and only 16 lots remain unsold.
McCall lives in the neighborhood, where single-family homes are packed close together with pocket parks, playgrounds and other public spaces. It's a place that encourages neighbors to know one another, and homes have variety, he said.
"The neighborhood has had a really wide variety of home types, over time," McCall said.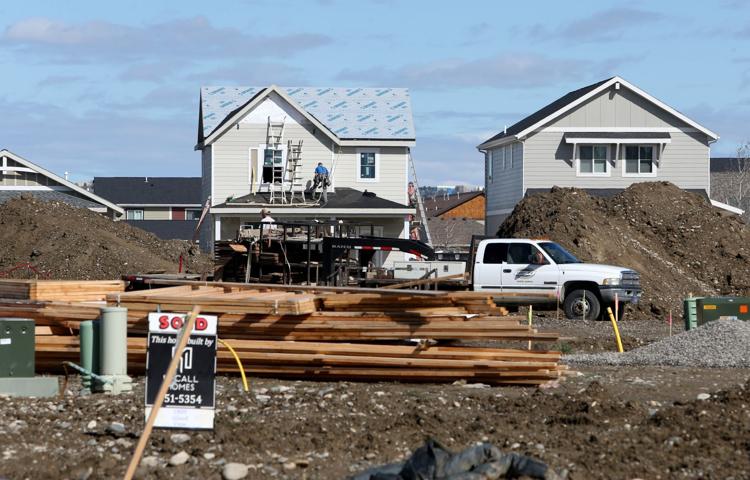 In the Billings housing market, where brokers have said for years that inventory is low, new home building is typically a welcome sight. A lack of supply has pushed up prices this decade, though the pressure has eased over the past year.
The average home price in February was $220,215, down about 4 percent from the $229,708 average price in the same month last year, according to the Billings Association of Realtors multiple listing service.
Year-over-year sales also dipped in February, hitting 247 for month. That's down from 319 in February 2016, according to the multiple listing service.
You have free articles remaining.
At Josephine Crossing, demand has been steady, McCall said. The owners expect to sell about 80 homes this year and beat the 70 sales in 2016, he said.
"Sales have been robust. … We're getting people into good quality housing in a good quality neighborhood," McCall said.
McCall Homes is co-owned by Brad, 38, his brother, Greg McCall, 41, sister Carolee Smith, 35. Their father, Jim McCall, is retired but remains a partner.
The McCalls are also developing a second, larger subdivision on 150 acres about a mile away south of Elysian Road and along the western edge of Hogan Slough. The Billings City Council granted them approval in May to proceed.
Known as Josephine Landing, the McCalls are changing the name to Josephine Annafeld and plan to announce more details on the development within a few months.
Plans for a commercial building inside Josephine Crossing were scrapped a few years ago when it proved too expensive, McCall said. This current spot is a better fit, facing the busy Mullowney Lane, because it could attract both passers-by and customers from the neighborhood, he said.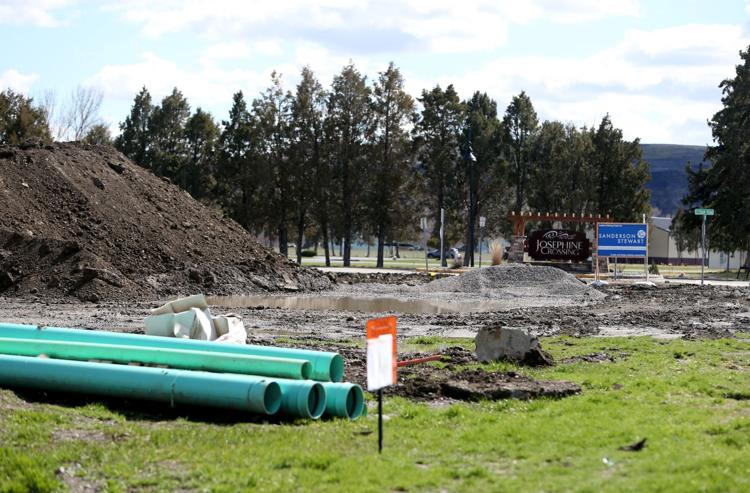 It's the type of concept – bringing a downtown feel to the city's edges – that's becoming more popular in Billings. The proposed Shiloh Commons in front of City College on Shiloh Road is a 144-unit apartment complex with ground-level retail and one building reserved for commercial tenants.
Officials at Stock Development announced the project in December, and they're hoping to lure retail tenants with the promise of a built-in residential customer base.
McCall said he has similar plans for Josephine Corner. Also, multi-use office and residential space are a new concept he says will fit well.
The buildings are designed for lawyers, accountants and other professionals who want to dramatically shrink their commute: Instead of getting in their cars to go to work, they can lease an apartment above their place of business.
"I think there's a lot of need for this," McCall said.