Kirsten Harper and Becky Salyer have different backgrounds and different reasons for coming to Shiloh Crossing on Billings West End, but they're hoping to find the same success.
Harper, 45, of Billings, is opening Oct. 22 Montana's first Scout & Molly's boutique inside the Shops at Shiloh Crossing, north of Scheels Sporting Goods. Salyer is moving her Bumps 'n' Bundles shop next door from its current downtown spot the same day (though not by design).
Once the two stores open, the 45,000-square-foot Shops at Shiloh Crossing will be full, almost two years after it launched. The walking mall was designed as a complement to the mega-store next door, featuring locally-owned boutique businesses that can build off each other and create a retail community.
And it's been a success so far, developer Steve Corning said.
"These are really best-of-class local merchants. … What's happened out there, is they're enjoying the synergy and benefits of the big anchors. But they've also created synergy themselves. … There's a nice balance of offerings out there. People can pull in conveniently and shop where they want," Corning said.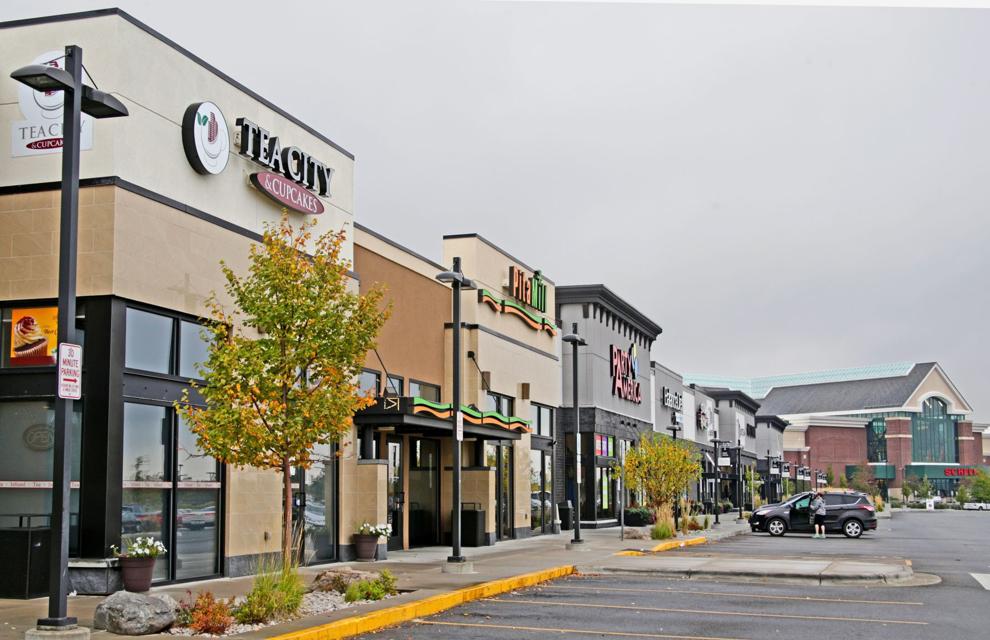 The $7.2 million Shops at Shiloh Crossing opened in November 2014 with five original tenants: Neecee's, Party America, BalancedDiet by Element, Meridian Ltd., and Country Cottage.
Later, Bottega and Soup 'n' Such moved into the north wing, and Simply Wine opened on the southeast corner.
The Shops at Shiloh Crossing was always designed to stand out as a "lifestyle center" instead of the traditional strip mall. The gray exterior tones distinguish the building from the lighter pastels that dot much of the remaining 80-acre Shiloh Crossing outdoor mall. Benches are installed on the sidewalks.
The businesses at the Shops also started holding block parties on Wednesdays this summer to bring people there.
The retail success at Shiloh Crossing has come at a cost for downtown Billings, but those vacancies are filling up. Neecee's left its longtime home at 2828 Second Ave. N. this summer, and the Coffee Tavern, a 24-hour music joint, will move in soon.
After Bottega left in the fall of 2014, Gallery Interiors moved across downtown into the space at 2814 Second Ave. N. The former Meridian Ltd. space has been vacant at 2818 Second Ave. N. for more than a year, but a new business, Vintage Apothecary, is planning to launch there in November.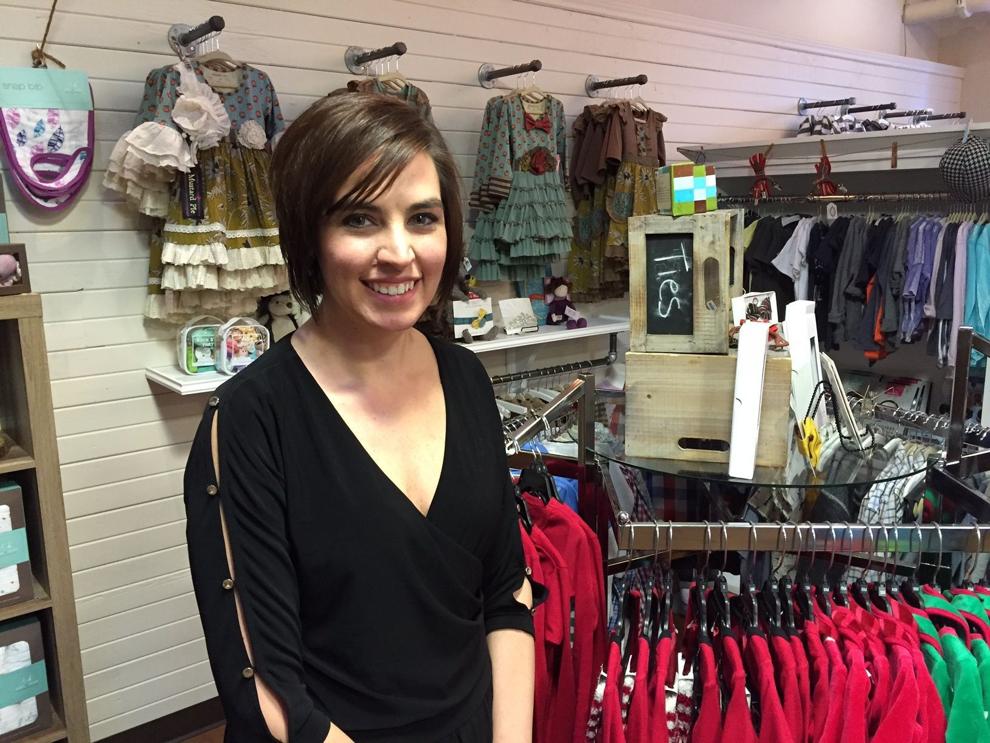 Salyer, who opened Bumps 'n' Bundles 13 months ago at 219 N. Broadway, said she's a few blocks away from other retailers downtown, and Shiloh Crossing is a better option, even if it's more expensive.
"Retail needs to be surrounded by more retail," she said.
Salyer, a former advertising employee at The Billings Gazette, sells maternity clothing, children's clothing, toys, gifts and other items related to motherhood and toddlers. Her new space will be 1,700 square feet, about twice the size of the downtown spot.
Bumps 'n' Bundles has three employees, not including Salyer.
"I'm excited for what can happen," she said.
For Harper, retail clothing is a new challenge. She's worked for two decades plus as the vice president of information technology at EBMS, the Billings health insurance management firm founded by her family.
Harper said she met with a franchise broker to figure out what kind of business could work for her. Her choices were a restaurant or clothing shop, and Harper said meeting Scout & Molly's founder Lisa Kornstein helped her decide.
"She wants everyone to feel very comfortable coming into the store. She's very passionate about how women feel, making women feel good," Harper said.
Harper paid a $50,000 franchise fee for the rights to the first Scout & Molly's store in Montana. The fee includes design and marketing help. The company also charges an undisclosed royalty fee on sales.
Harper took out a Small Business Administration loan to finance the business.
She said she looked at a few places for the store, but Shiloh Crossing won out because of the successes of other stores there.
"I really like what both Bottega and Meridian have done here. They've been very successful… The regional traffic (in all of Shiloh Crossing) is great too," Harper said.