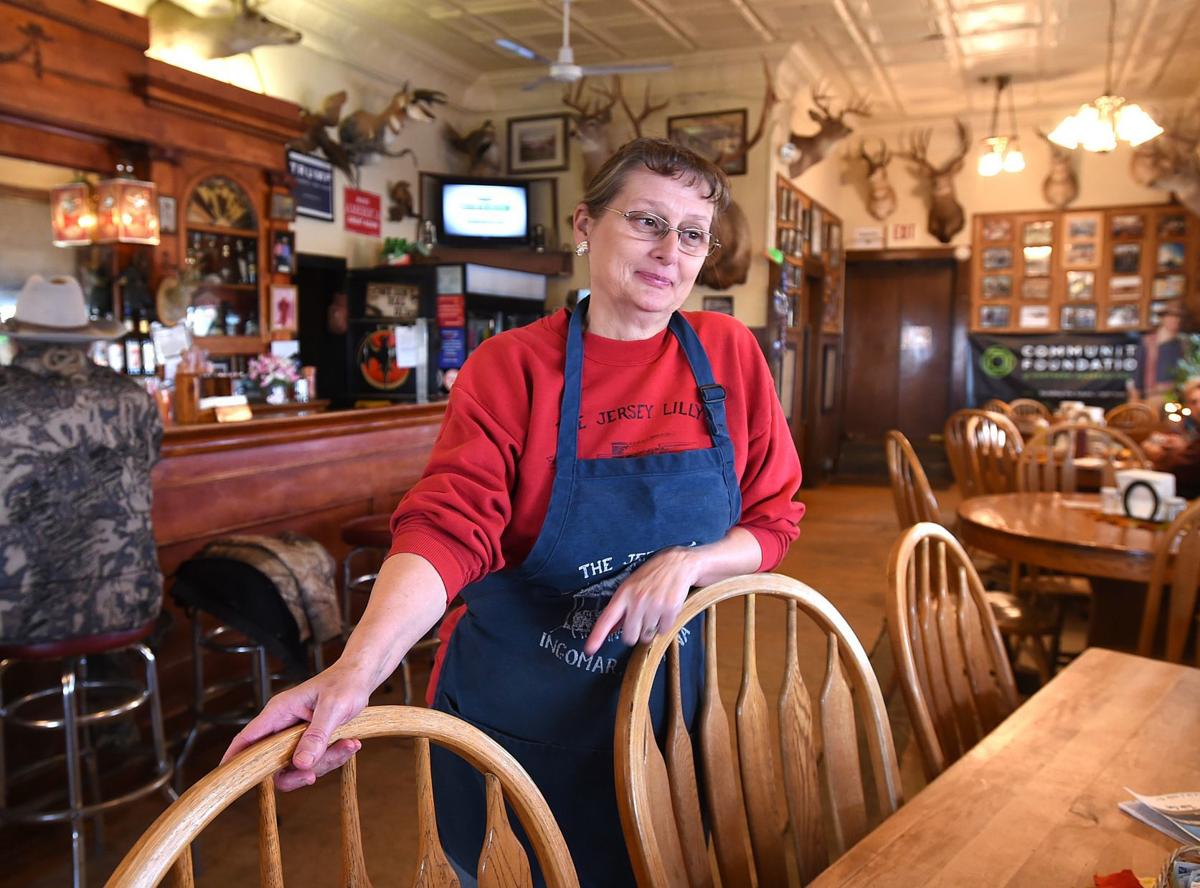 INGOMAR — The Jersey Lilly holds a special place in owner June Nygren's heart.
But so do her two grandchildren in Wisconsin.
For the past several years Nygren and her co-owner and partner Boots Kope have tried to sell the historic Jersey Lilly bar and cafe in Rosebud County, motivated in large part by the desire to spend more time with family who live outside the confines of the Jersey Lilly's walls.
Potential buyers have visited and realtors have been consulted, but no deals have been made for the business, which operates out of a converted three-vault bank building first constructed in 1914.
Though Nygren declined to set a deadline, she said eventually if a buyer doesn't come forward the Jersey Lilly, located in the 13-person town of Ingomar, will have to close its doors for good.
"We've put everything into this place. We've put all of our time and our love and our energy into this place and really have built it up over the last 10 years," Nygren said recently. "So to just close the doors and walk away would be very difficult just because, I mean then it's like you're just throwing away all those years you just put into it.
"We don't really want to do that," she said.
The asking price for the business is $225,000, and the recipe for the Lilly's famous bean soup would go with the sale.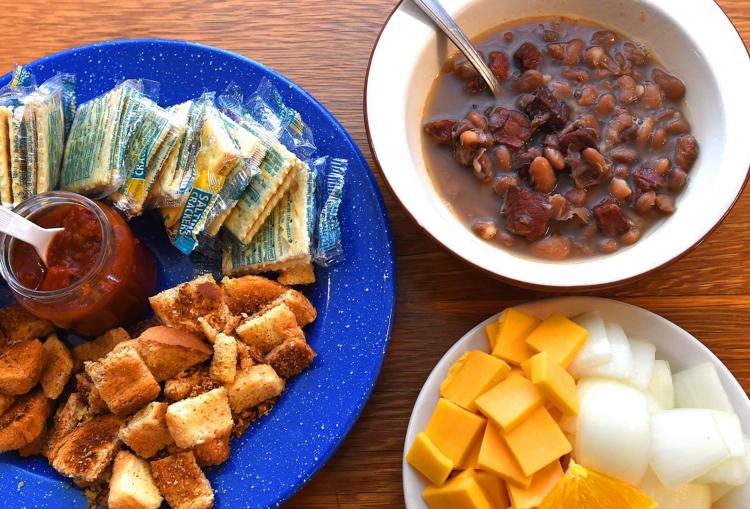 As Nygren and Kope continue to contemplate a path forward, business at the Jersey Lilly continues as usual, which is to say the Lilly's business remains unusual in the ways that have endeared it to many over the years.
South from Highway 12, cattle occasionally watch the gravel road into Ingomar as it passes by an old Milwaukee Railroad Company rail car painted with the words "Thank you for sharing your day with us."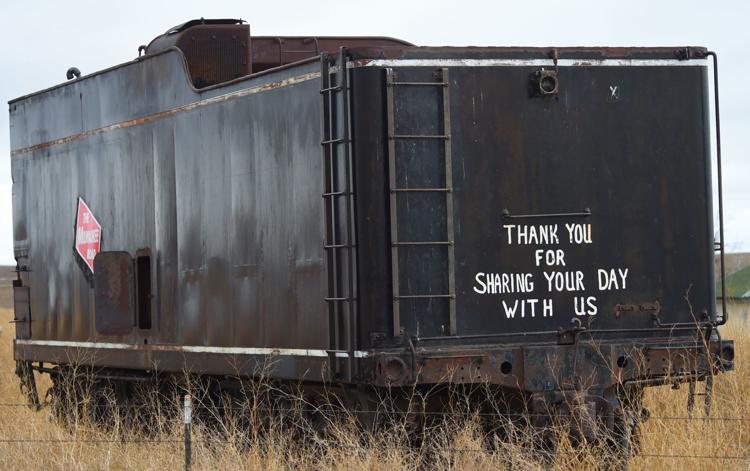 The outside of the Lilly is decorated with cattle skulls and antler mounts. Signage hangs for cowboy parking enforceable by branding. Outhouses are designated as the "Heifer Pen," and "Bull Pen," and there's also the option of the "Cowboy Rain Gutter Urinal." 
Across the street is an arena that during warmer months hosts rodeos that can bring in enough people to increase Ingomar's population by hundreds.
The door into the bar requires a hard push to open, a sign warns visitors of as much, but from there the atmosphere is easygoing. Well over a dozen different animal mounts line the walls, including a moose that watches the bar coolly, a cigarette dangling from its lips.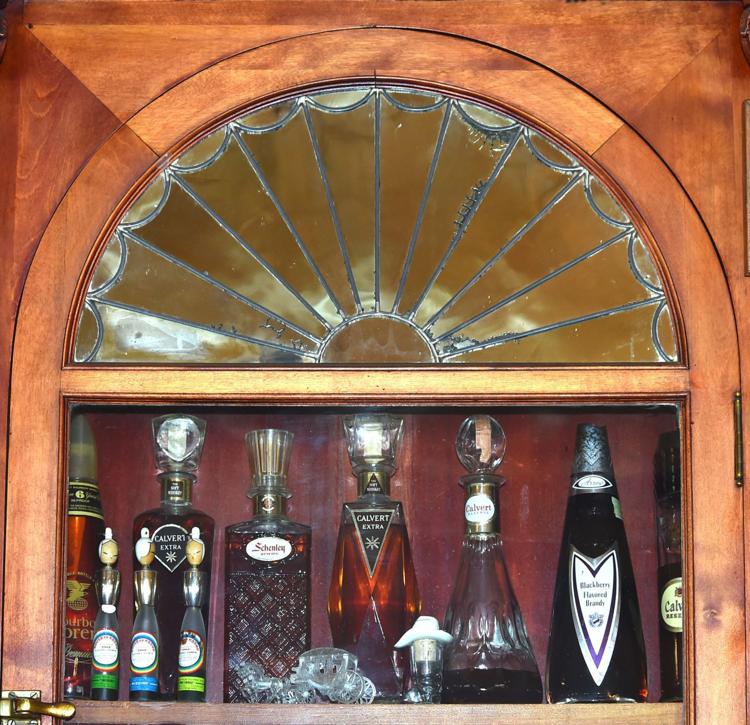 The Jersey Lilly is on both the National Register of Historic Places and is also in the Montana Cowboy Hall of Fame. Nygren doesn't take its history lightly, and pamphlets are available near the front register detailing how the place came to be.
The three-vault bank was built in a town that owed its livelihood in the early 20th century to its status as a sheep shearing and wool railroad shipping point. By 1933 the bank had become The Oasis Bar, featuring a cherrywood back bar originally shipped up the Missouri and Yellowstone Rivers from St. Louis to Forsyth. The back bar remains in the Lilly, along with a lightly scratched mirror, Nygren says was driven up by a Model T pickup.
In 1948 Bob Seward took over ownership of the bar, naming it the Jersey Lilly. The name was an homage to an old courthouse and bar in West Texas of the same name. Judge Roy Bean, an eccentric 19th century justice of the peace and saloon owner named his establishment in honor of Lillie Langtry, a famous British actress from the time.
The Seward family came from Texas, Nygren said, which is why it serves its signature bean soup and salsa.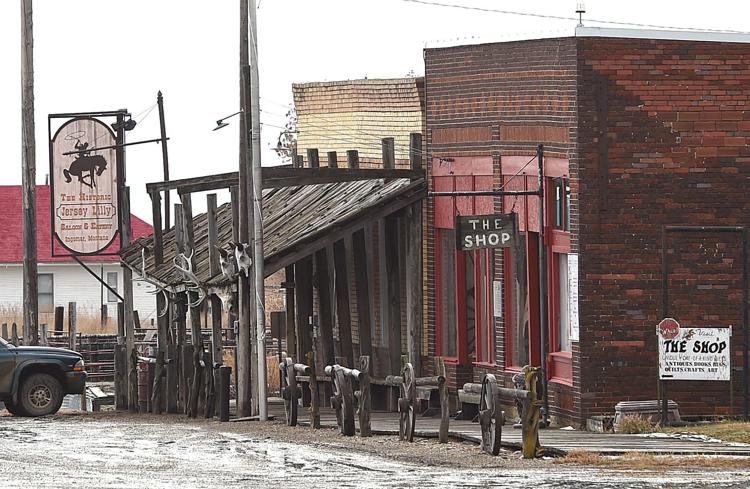 The soup is served with homemade salsa and croutons, both of which are meant to be mixed in. Nygren said the bar goes through 1,200 pounds of beans in a year to meet the demand for the bean soup, which she said is world famous.
"That's been served here since the 1950s. There's not a lot of places left anymore that can say they have something they've been serving since the 1950s," Nygren said.
The soup remains one of the biggest draws to the bar, but there is a larger menu to order from.
Steaks and burgers are staples, and in quiet moments an order of one or the other can be heard sizzling as it cooks in a kitchen separated from the bar room only by the front register counter.
One of the Jersey Lilly's more distinct offerings is a dish called sheepherders' hors d'oeuvres.
To eat a sheepherder hors d'oeuvre a diner must first make one, tearing open a saltine cracker packet and stacking it with, in no particular order, a piece of cheddar cheese, a slice of orange, and a thick cut of onion.
As Kope explains, the orange counterbalances the harshness of the onion, so much so that he swears even people who say they don't like onions enjoy the snack. An extra slice of orange will make the onion even less harsh, he said.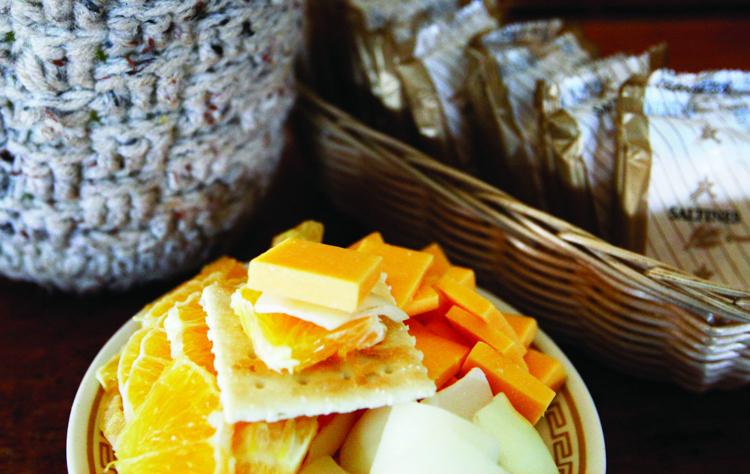 The exact origins of the dish aren't completely clear. Nygren said that the easily available ingredients were brought together through extensive experimentation by Bill Seward and his wife Martha.
By 1958 Bill Seward had bought the business from his father Bob and the place began to accumulate the little touches and odd items that helped shape it into his home-like vision for the place.
Seward, a former boxer with a nose so broken as to require him to hold up his glasses with a string connected to a cap he wore, still looms large in the bar, even after his death in 2002. Photos and drawings of him hang up throughout the place. A pair of his boxing gloves hang behind the bar.
Across the room, next to a telephone booth that was functional until last year, is a faded poster from 1979 showing each heavyweight boxing champion of the world since 1882. Front and center at the bottom, Muhammad Ali looks out from behind his boxing gloves.
The Lilly is full of these historical touches. Customers have told Nygren the place is a step back in time.
"It's a piece of Montana history that is still very much alive," Nygren said. "There are a lot of these places that aren't around anymore."
In 1995 Jerry Brown bought the bar, and in 2010 ownership went to Kope and Nygren who had originally started dating after they met at a rodeo in Ingomar.
The matchmaker, Nygren says, was her son, who approached Kope and began interviewing him to determine if he was a good fit.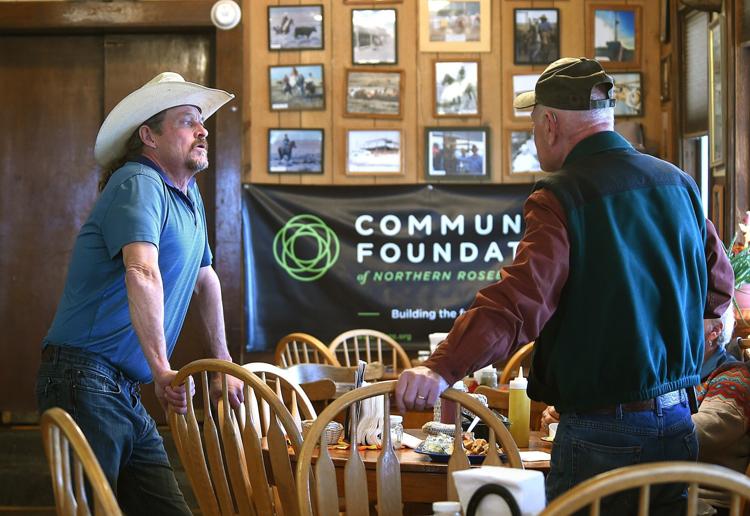 Nygren said that much of the bar's business comes from word of mouth. But word has apparently traveled far. When she has time, Nygren runs the numbers on the guestbook customers are asked to sign.
In 2017 the bar had visitors from Brazil, Canada, Germany, the Netherlands, Ireland, Costa Rica, South Africa, Belgium, Sweden, Spain and Norway.
It wasn't that long ago that an Australian man visited the bar and in gratitude left behind a boomerang, which now sits behind the bar, according to Kope.
Most customers from outside Ingomar come to the the Lilly from Forsyth and Hysham, with Billings coming in third.
The bar hosts special events throughout the year, including a formal British tea event, which typically draws a group of women from around the area, some outfitted in gloves, dresses and fancy hats, who sip tea and dine on tea sandwiches and snacks.
Nygren says the smiles on their faces are why she keeps putting on the event. But the planning and preparation takes lots of time, and in some ways it parallels the general challenges that Nygren and Kope face in operating the Jersey Lilly.
The place closes on Mondays and Tuesdays, but even on off days, Nygren says they are often shopping and preparing for when the doors will open. "Right now it's just the two of us. Working all the time," Nygren said.
For special events an area called "the middle room," which used to be an old general store, is opened. Between the gift shop and the Jersey Lilly, the middle room has space for dancing and dining. The walls are covered in old posters, signs, newspaper clippings and animal mounts. A potbelly stove, piano, and a large projection screen TV sit on one end of the room.
The Jersey Lilly has by Nygren's estimation hosted memorial services, weddings, anniversary parties, graduation parties and birthday parties. "We've done the whole nine yards," she said.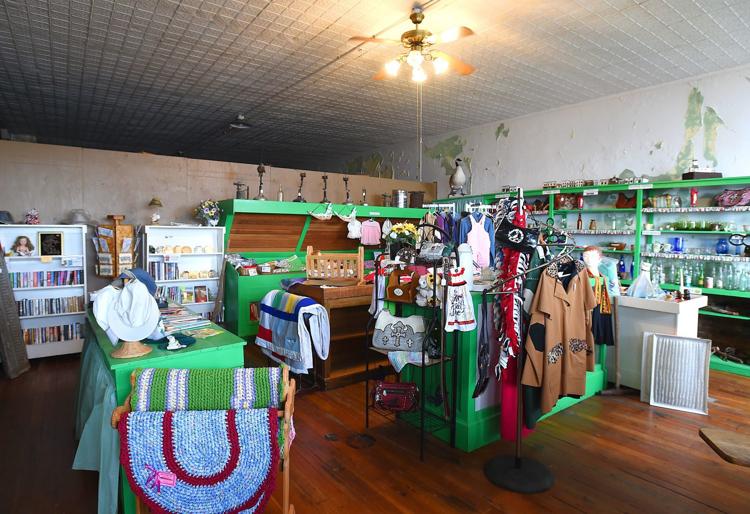 The occupancy of the place can flip on a dime and aside from special occasions there's no extra help. Oilfield work visible off Highway 12 on the way to Ingomar has greatly increased business, and Nygren said she doesn't expect that business to go away.
"We're not selling because we're not busy. We're selling because we want to spend more time with our family that don't live here," Nygren said. "It's just a magical place. It truly is, and if we were a lot younger, we wouldn't be going anywhere."
____________________________________
PHOTOS: The Jersey Lilly in Ingomar
Jersey Lilly Bar and Cafe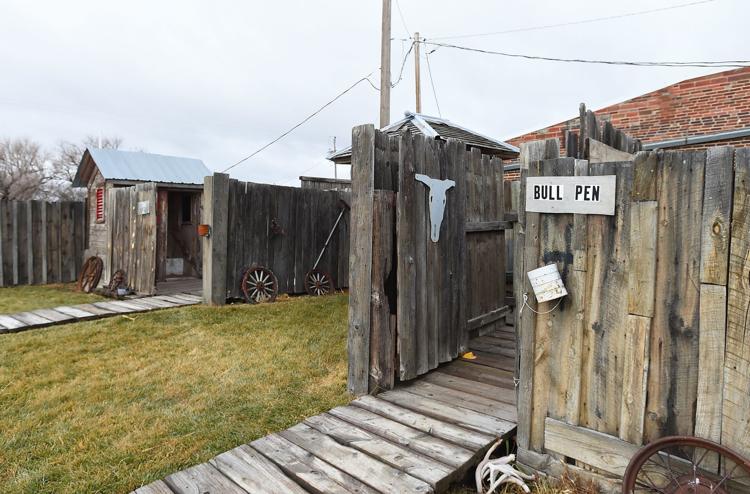 Jersey Lilly Bar and Cafe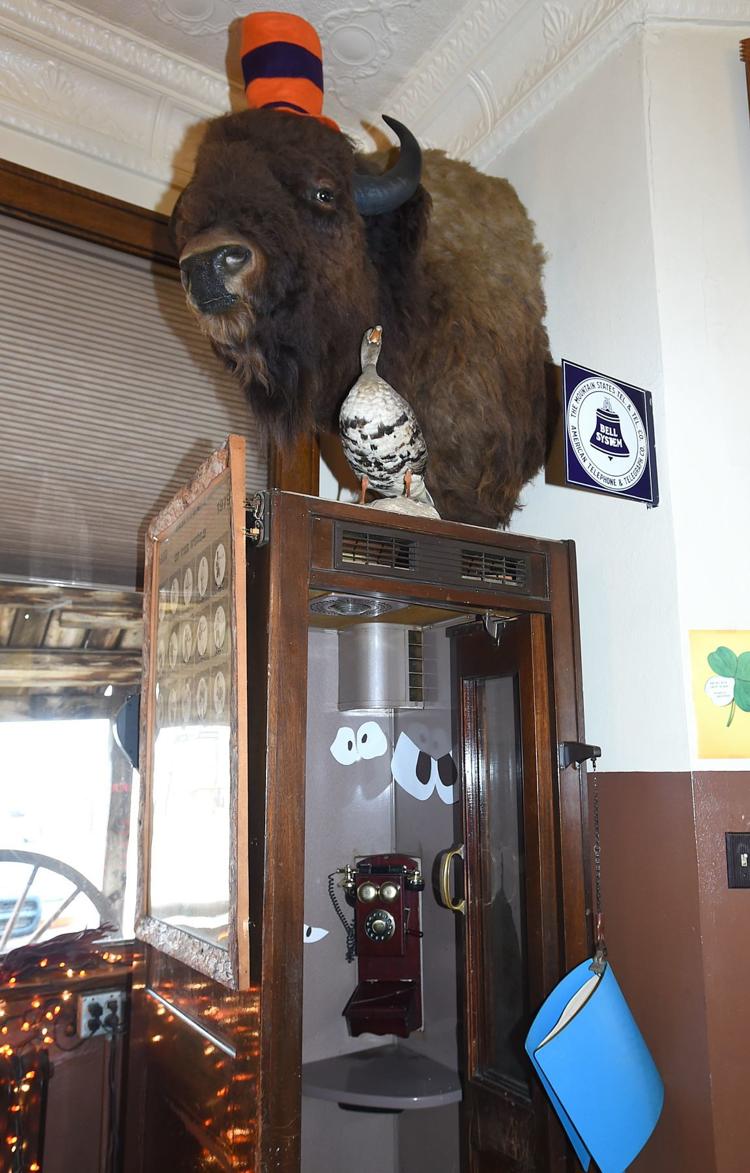 Jersey Lilly Bar and Cafe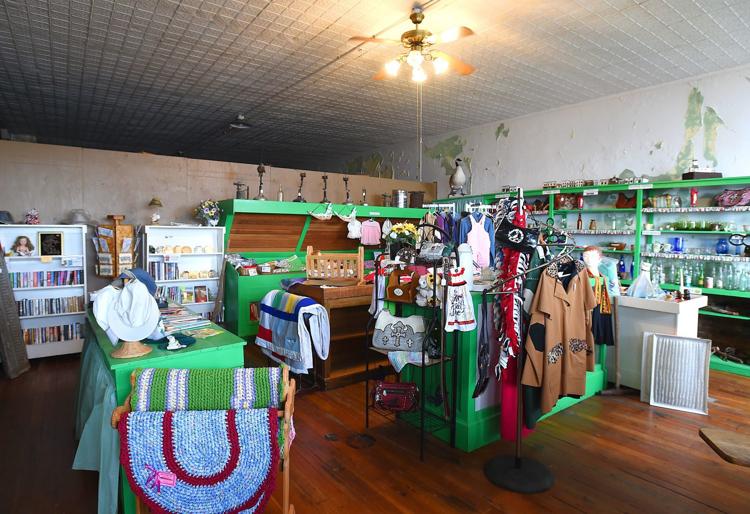 Jersey Lilly Bar and Cafe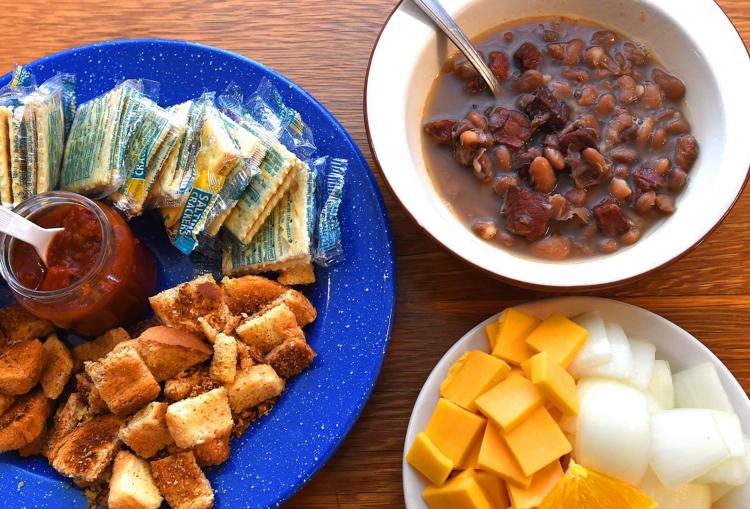 Jersey Lilly Bar and Cafe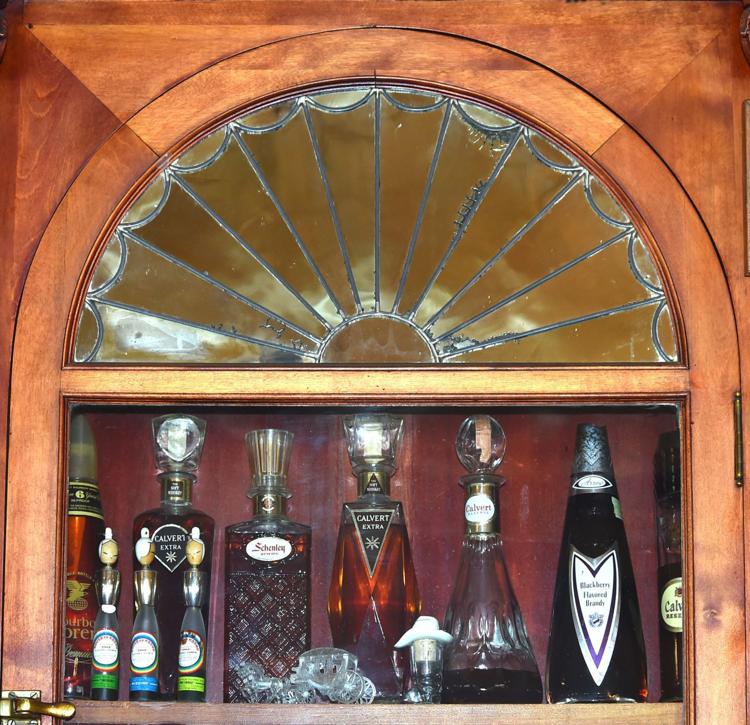 Jersey Lilly Bar and Cafe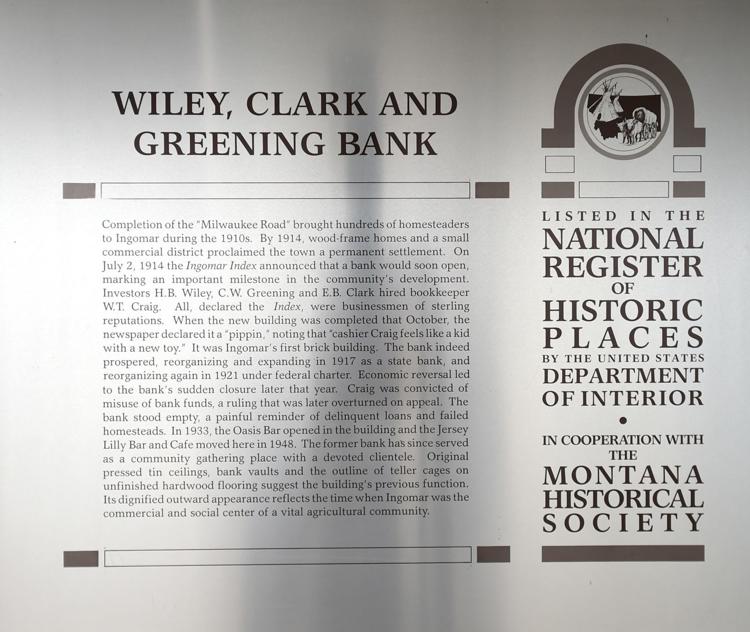 Jersey Lilly Bar and Cafe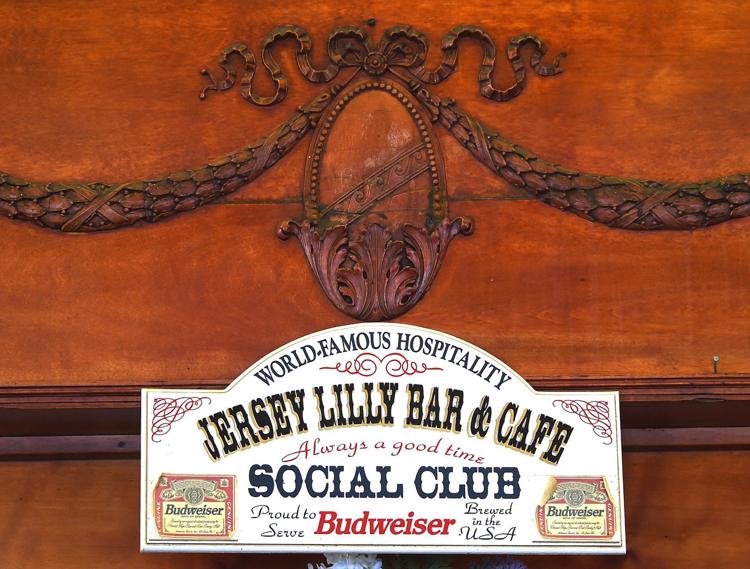 Jersey Lilly Bar and Cafe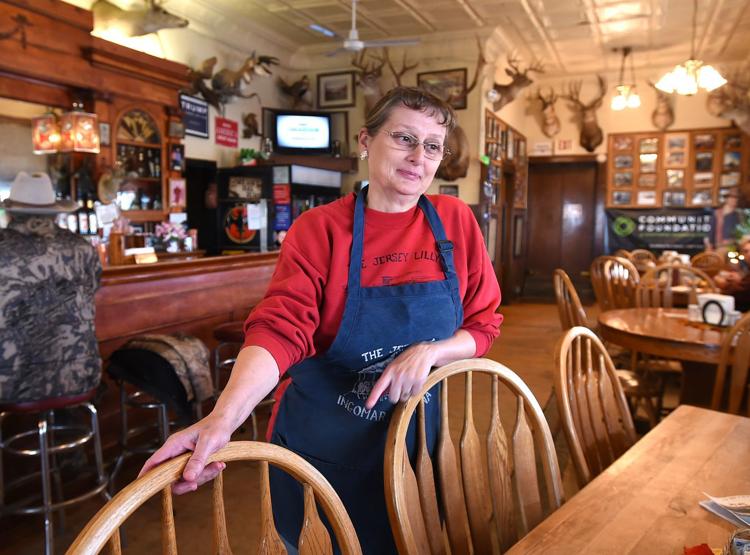 Jersey Lilly Bar and Cafe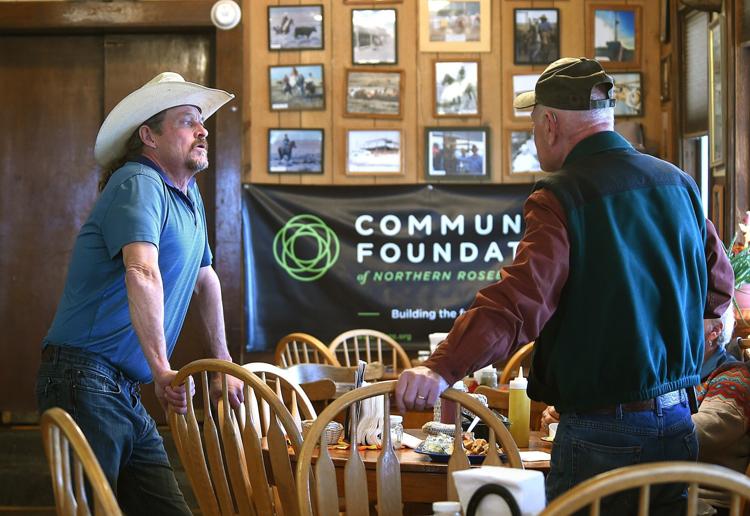 Jersey Lilly Bar and Cafe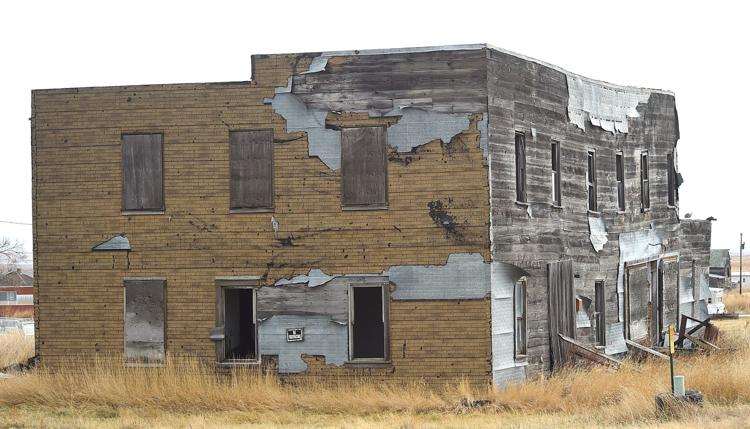 Jersey Lilly Bar and Cafe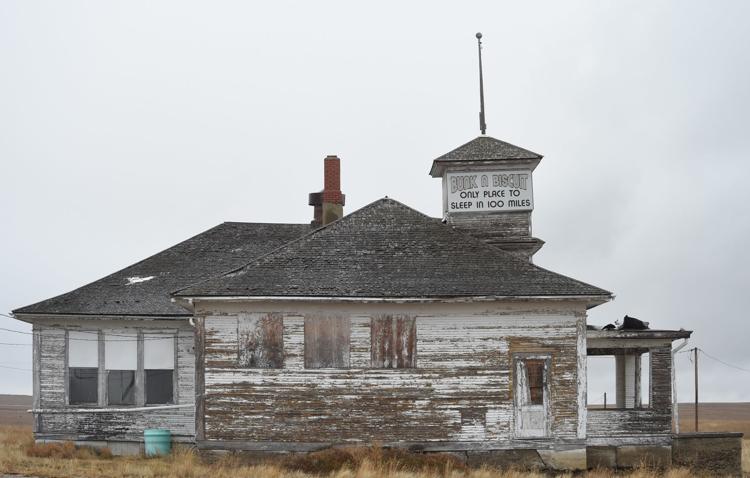 Jersey Lilly Bar and Cafe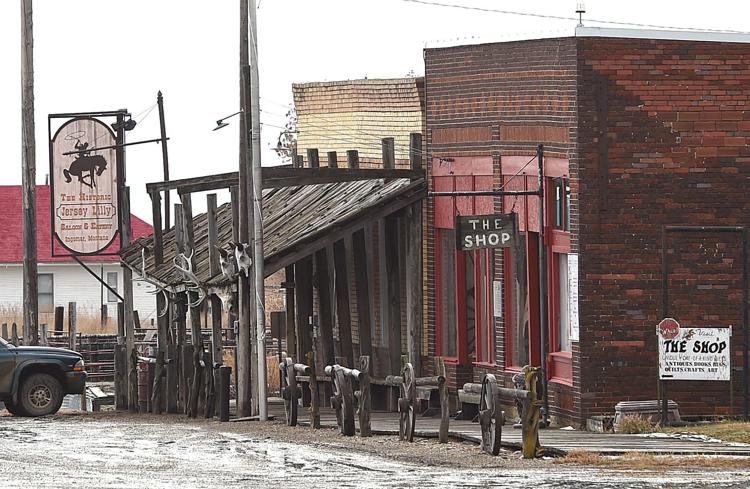 Jersey Lilly Bar and Cafe
Jersey Lilly Bar and Cafe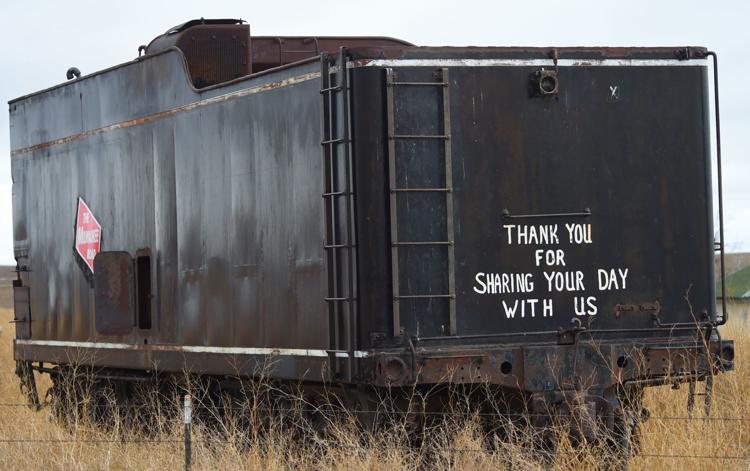 "It's a piece of Montana history that is still very much alive. There are a lot of these places that aren't around anymore." -June Nygren, Jersey Lilly co-owner
The business news you need
With a weekly newsletter looking back at local history.