The fresh smells inside Vintage Apothecary in downtown Billings are relaxing the moment you walk in the door.
They come from the 100-plus blends of herbal teas on the far wall, stored in glass jars. Owner Melissa Scianna also sells oils, perfumes, soaps and Montana-made wellness products in a cozy, 907-square-foot space.
"If you're going to shop here for wellness, you want the best quality you can find," said Scianna, 50, a Bridger resident.
Vintage Apothecary will open Tuesday at 2818 Third Ave. N., most recently the home of a coin shop.
In addition to retail, the back end of the shop has space for therapeutic sessions, including reflexology, she said.
Scianna previously worked in public relations at West Park Village, has a degree in horticulture, and a big interest in promoting downtown.
"I'm kind of bringing all my interests together," she said.
She spent about $30,000 to launch the business, including renovations to the building and inventory. This included an $11,000 grant from the Downtown Billings Alliance for lighting, signage and floor work. She also got a business loan from Stockman Bank.
Hours will be 10 a.m. to 5 p.m. Tuesday through Saturday. The phone number is 350-3287.
Food-truck insurance
To meet the needs of the growing fleet of food trucks, one of Montana's largest insurance carriers has a new coverage option to cover the unique risk.
On Tuesday, Farmers Insurance began offering a food-truck insurance policy, which combines coverage for food-handling, commercial auto and loss of revenue in the event of an accident.
"They're this growing marketplace, part of pop culture. But the exposures within food trucks are really unique. You've got to insure the food service portion, as well as the vehicle," said Jake Rothfuss, head of Woodland Hills, Calif.-based Farmers' commercial auto line, in a telephone interview.
The policy launched this summer and is now available in 28 states, according to Farmers.
Sanjay Talwani, spokesman for the state insurance commissioner's office, said he's unaware of any other firms in Montana offering a similar product. Other insurance companies may offer similar services for foods trucks, but not all under one policy, he added.
During the peak summer season, Yellowstone County had 45 mobile food establishments, according to RiverStone Health. The number has grown in recent years, though health officials don't have exact figures.
Farmer's is one of Montana's largest insurance providers with 89 agents statewide. Farmers sells more than 19 million individual policies in all 50 states.
Bozeman expanding flight
Bozeman's newest flight to Texas is expanding next year.
The Yellowstone International Airport said American Airlines has extended its nonstop seasonal flight from Dallas/Fort Worth an additional month.
The flight will now run daily from May 5, 2017, through Oct. 4, 2017. It will leave Dallas/Fort Worth at 10:50 a.m. and arrive in Gallatin County at 1:02 p.m., then leave Montana again at 1:33 p.m. and arrive back in Texas at 5:34 p.m.
Tourism officials in the Bozeman area raised more than $1.2 million in grants and donations to provide a "guarantee" to secure the flight in January.
Representatives in Billings have also lobbied American Airlines for a similar direct flight. If the Bozeman flight is successful, they say American Airlines would be more likely to bring a direct flight to another Montana city.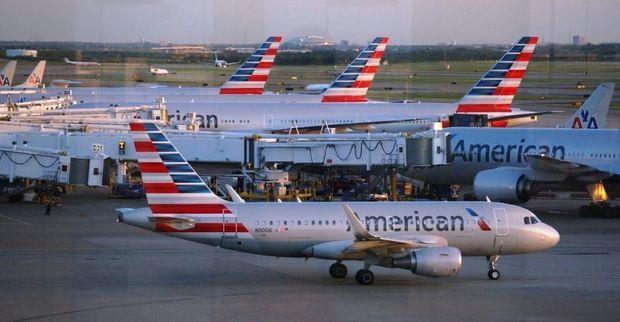 Billings hotel owners replace management
The Hilton Garden Inn hotels in Billings and Bozeman have replaced their management company after agreeing in August to pay $4 million in lost wages and penalties to employees.
The hotels' ownership group announced last week it has hired Lodging Dynamics Hospitality Group to run the two hotels. Lodging Dynamics replaced Gateway Hospitality Group, which was named as a party in the class-action suit.
Lodging Dynamics is "an award-winning management group — but of greater importance to us, we've hired a partner that cares as deeply about our employees as we do," Don Cape Jr., managing partner of the ownership group, said in a written statement.
In 2015, an employee at the Bozeman hotel filed suit against the hotel's owners and management group, claiming a service fee applied to catering events never went to employees and was instead pocketed by the owners.
In August, the owners of Hilton Garden Inn hotels in Billings, Bozeman, Missoula and Kalispell agreed to a settlement to pay back wages and interest for 550 employees.
"We appreciate the work Gateway has done but the lengthy litigation that resulted from a management company policy warranted a change in leadership. Our commitment to the employees who have made our hotels great remains our highest priority and this change in management companies insures we can continue to honor that," Cape said in a statement.
Turn on the TV Wednesday, no