Check out these great local food and drink gifts from our 2019 Holiday Gift Guide. Need more ideas? Check out the complete Holiday Gift Guide.
A & E Floral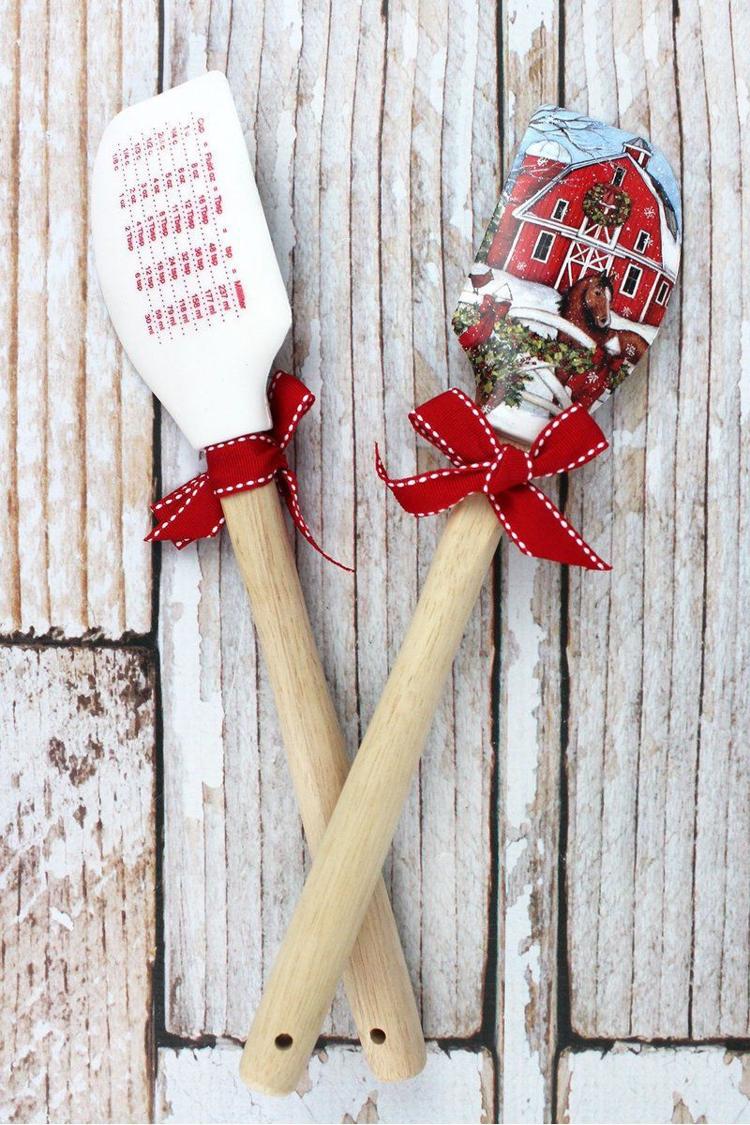 Makes a great decoration and is useful year after year. A really nice gift for your friends and family! Features: Christmas design on one side & handy measurement table on the other, 12.5" long with wooden handle, silicone head, heat resistant, dishwasher safe, stain-proof, and hole for hanging. Other great gifts also available!
Available at A & E Floral & Gifts
Al's Bootery Myra Wine Bags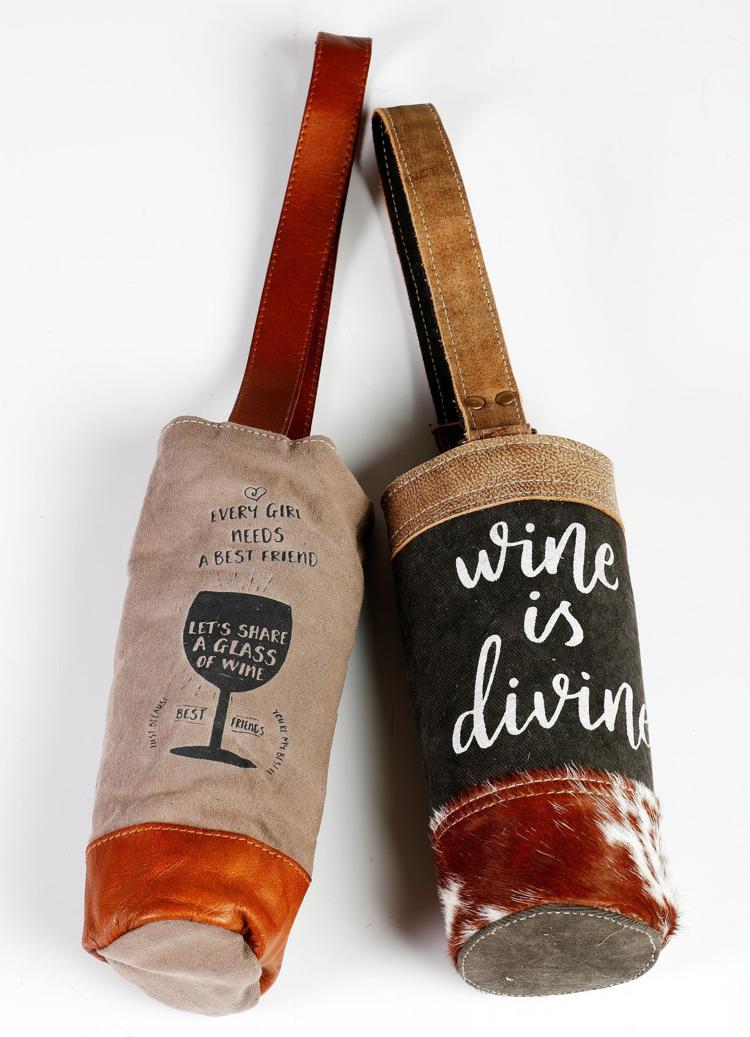 These bags are a must-have for the wine lovers in your life. Available in
a variety of colors and designs. Pack your beverages in style this holiday
Available at Al's Bootery & Repair Shop
Asian Sea Grill

Asian cuisine is exquisite, and it's now within reach at Asian Sea Grill & Sushi Bar! We offer many different kinds of Asian foods, from appetizers to sushi and special rolls. We will make sure that your longing for Asian cuisine will be met. Our menu is very diverse and full of great options for every kind of taste.
Available at Asian Sea Grill
Aspinwall Camp Cups and Growlers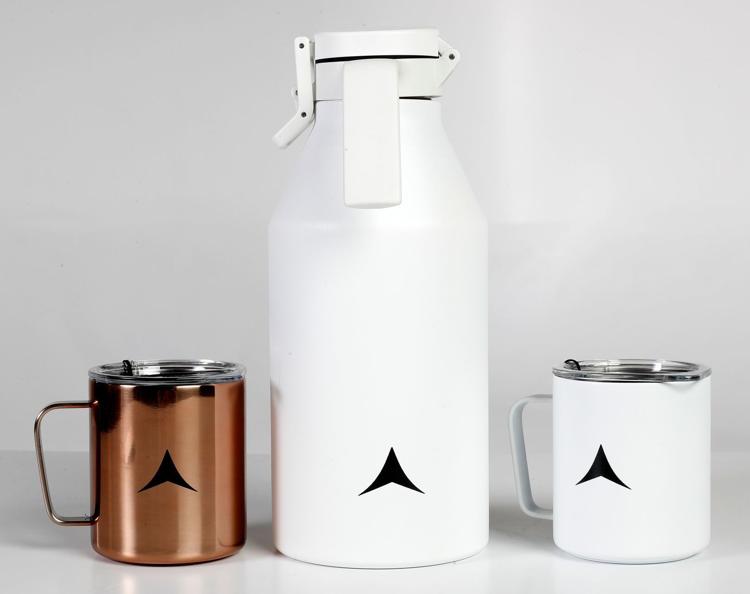 Reward your loved ones this holiday season by picking up the king of insulation! With Thermo 3D double wall vacuum insulation technology, your drinks will stay hot or cold for endless hours! Made with 18/8 medical-grade stainless steel that doesn't transfer flavors, or leave any metal aftertaste. Come in today to see our selection of premium quality gifts!
Available at Aspinwall Mountain Wear
Billings Army Navy Surplus Warthog Knife Sharpener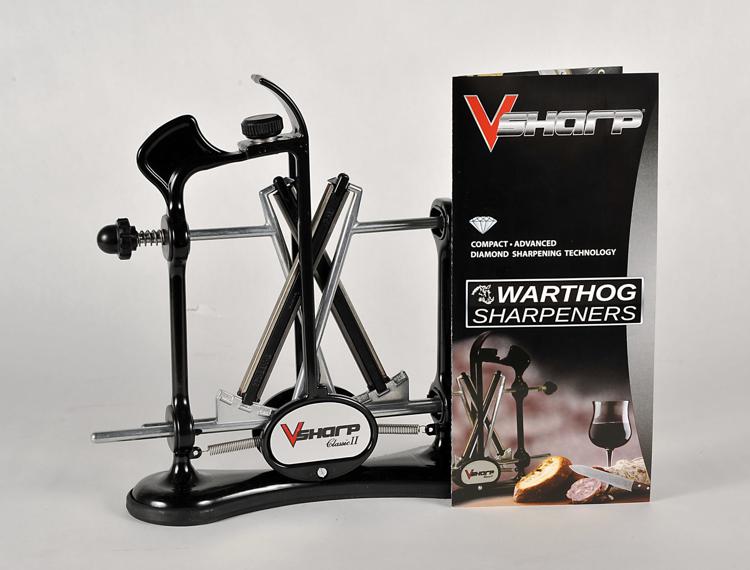 The V-SHARP® CLASSIC II uses two high quality, 325 grit diamond rods that sharpen the blade on both sides simultaneously using calibrated Spring Tension. Ideal for kitchen, fillet, hunting and most other flat-blade knives. This high-quality model has a hand-crafted steel frame, solid rubber base and durable black powder-coat finish. See more at go-armynavy.com
Available at Billings Army Navy Surplus
Chalet Market Montana Package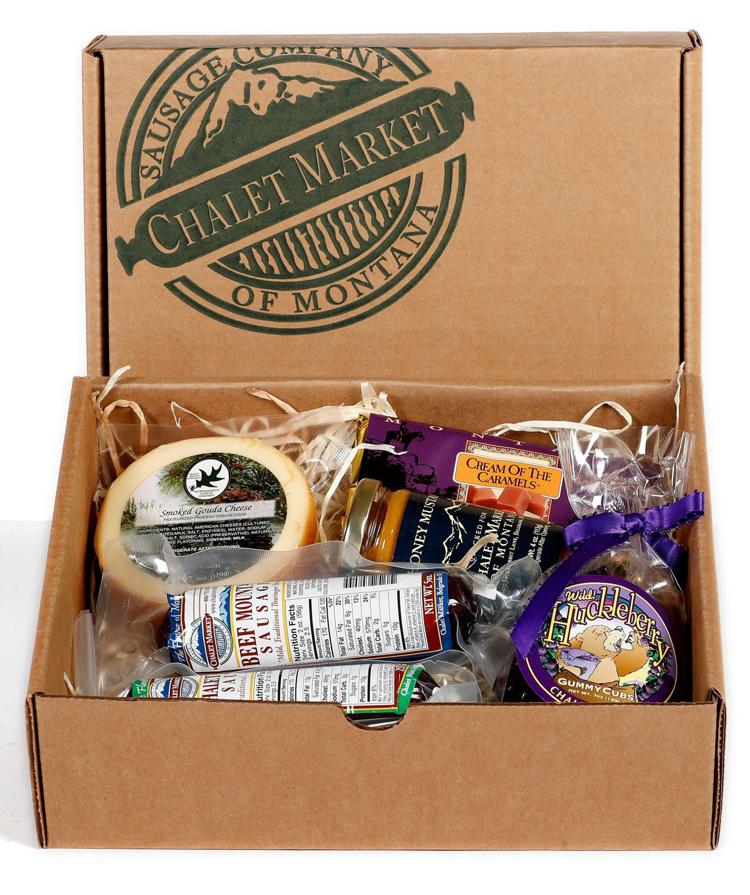 From sweet to savory, Chalet Market has combined flavors from across Montana in one great gift box. This ultimate snack pack includes: a Martinson's Cream of the Caramels Candy Bar, Huckleberry Gummy Cubs, a 5oz Chalet Summer Sausage, a 5oz Beef Mountain Sausage, a 6oz Smoked Gouda Round, and a 4oz Honey Mustard.
Available at Chalet Market
Chalet Market Mountain Sweetness
With flavors grown from the mountains of Montana, this gift box is perfect for those with a sweet tooth! This special box contains:  Becky's Berries Montana 8oz Huckleberry Jam and 8 oz Chokecherry Jelly,  Huckleberry Haven's Wild Huckleberry Scone Mix 15oz, Bequet Caramels Assorted Flavors 4oz, Huckleberry Haven's Wild Huckleberry Tea 4 pack and Wild Chokecherry Tea 4 pack, Martinson's Chocolate Nut Tumbleweeds 3.5 oz, and Huckleberry Haven's  Wild Huckleberry Coffee 1.75oz
available at Chalet Market
Chalet Market MT Mountain Range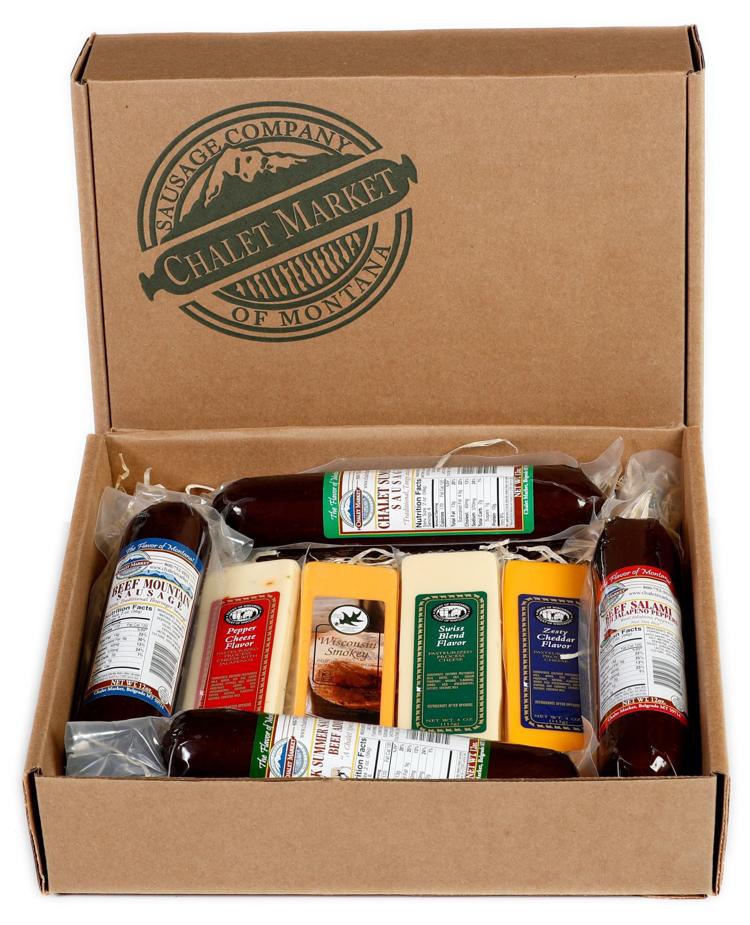 Give them the taste of Montana with four small batch Montana Made sausages, paired with four styles of cheese: 12oz Elk Summer Sausage, 12oz Beef Mountain Sausage, 12oz Chalet Summer Sausage, 12oz Beef with Jalapeno Salami, 4oz Smokey Cheese, 4oz Swiss Cheese, 4oz Cheddar Cheese, and 4oz Hot Pepper Cheese
Available at Chalet Market
City Brew Christmas Blend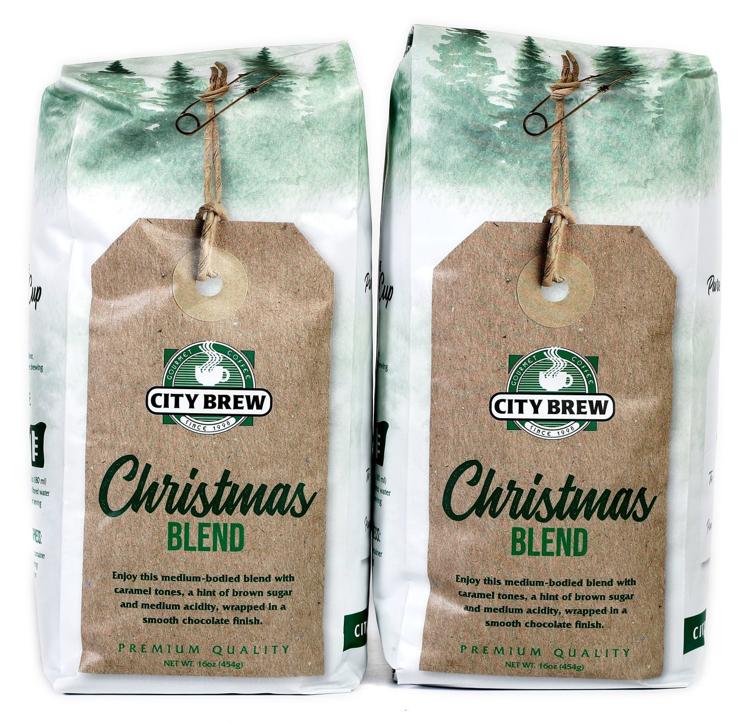 100% Pure Arabica – Enjoy this medium-bodied blend with caramel tones, a hint of brown sugar and wrapped in a smooth chocolate finish. Since 1998, City Brew Coffee has carefully selected the top 2% of beans grown around the globe. Our coffees are available whole bean or ground to your specifications. Espresso, Drip, K-Cup - we grind for you!
Available at City Brew locations
City Brew Holiday Blend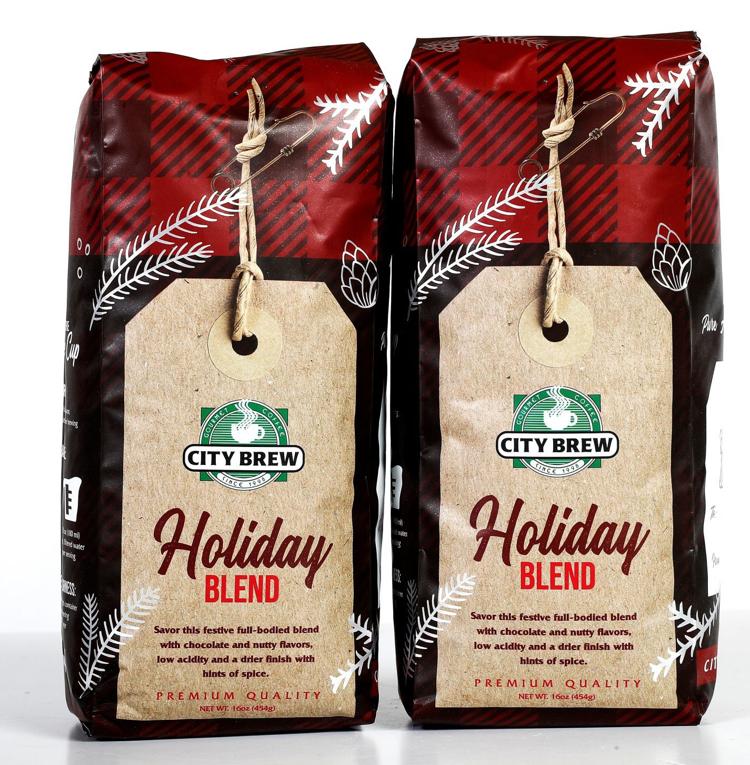 100% Pure Arabica - Savor this festive full-bodied blend with chocolate and nutty flavors and a drier finish with hints of spice. Since 1998, City Brew Coffee has carefully selected the top 2% of beans grown around the globe. Our coffees are available whole bean or ground to your specifications. Espresso, Drip, K-Cup - we grind for you!
Available at City Brew locations
Doc Harpers Gift Card
Doc Harper's Holiday Gift Cards make the perfect present or stocking stuffer for the cocktail lover in your life!  Doc Harper's has modern cocktails, traditional Martinis, and incomparable specialty Martinis, infused with fresh juices and flavored liquors! Doc invites you to come in, unwind from your day, and observe your mixologists' creation process. Always serving generous servings and quality products!
Available at Doc Harper's
Doggie Style Christmas Stocking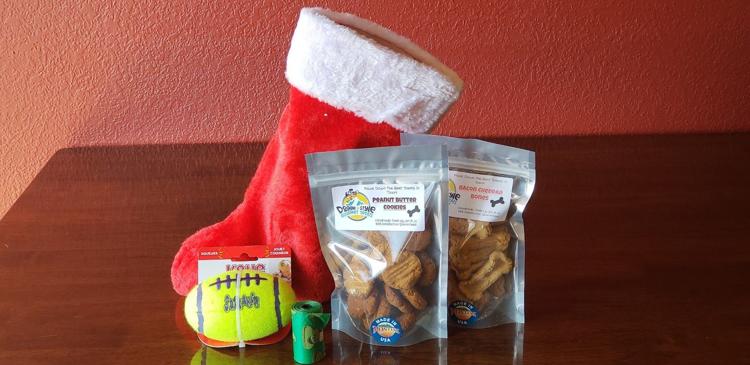 Are you looking for that one-of-a-kind doggie gift? Well, look no further! We have what you have been searching for. All of our Christmas stockings include two 6oz bags of our famous Made in Montana Doggie Style Gourmet Treats, a durable toy, along with a roll of poop bags. All Christmas stockings will vary in design and flavors.
Available at our Rimrock Mall Kiosk  
Doggie Style Gift Box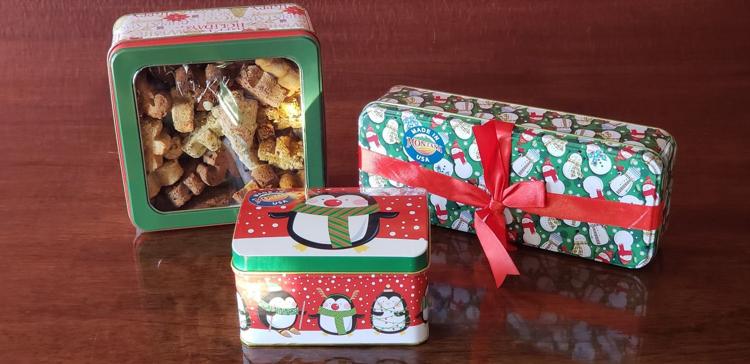 All of our tasty treats are made fresh right here in Billings, Montana with no added artificial ingredients or preservatives. You can have the ease of mind that you are feeding your pet nothing but the best. Each of our handmade gift boxes includes all of our eight delicious flavors with your choice of 6oz, 12oz or 16oz sizes. Great for gift giving or purchase one for your favorite pooch. Holiday gift boxes vary in design. You canplace your order online today at doggiestylegourmettreats.com
Available at our Rimrock Mall Kiosk  
Downtown Billings BFD Card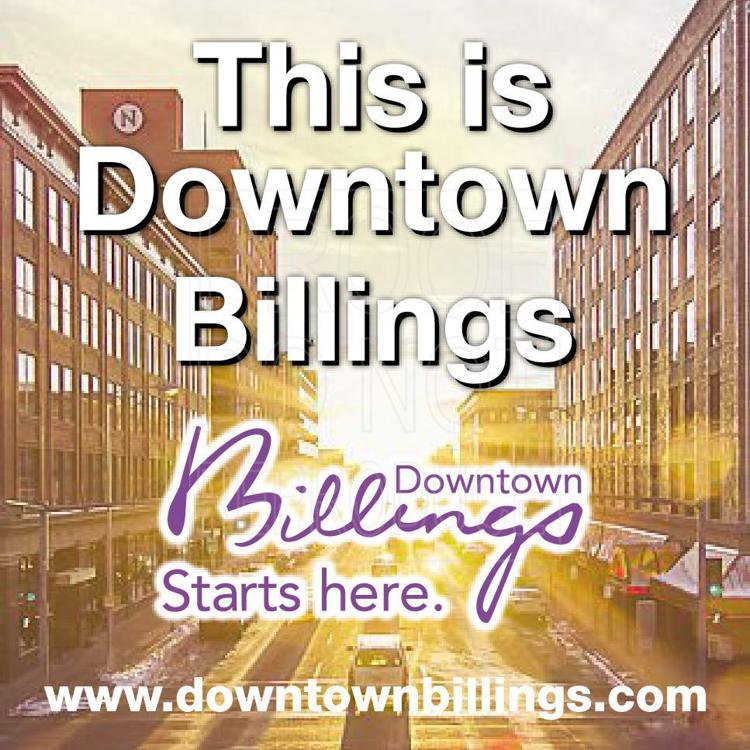 The 2020 BFD Experience card. Want 25% off of your coffee, every time you get one? What about 15% off of your meals in 2020? $45 massages? 20% off apparel? Hundreds of dollars off of your jewelry? Free smoothies? What about getting these every single trip? See all of the perks at downtownbillings.com/bfd and get your card now!
Available online through the Downtown Billings Alliance
East Rosebud Fly Pilsner Glasses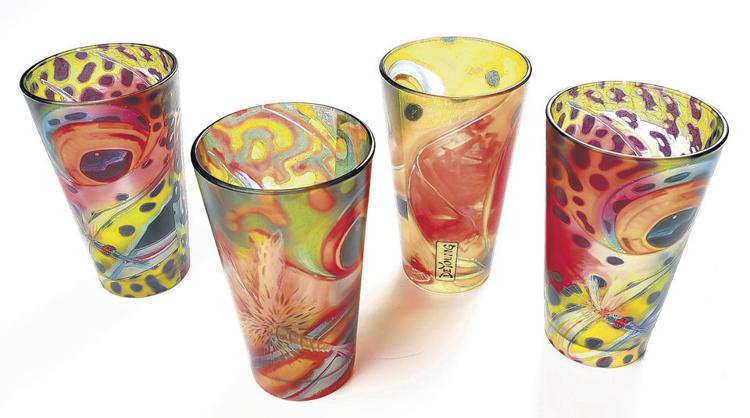 This is a unique gift for your outdoor enthusiast! These heavy duty, 16 oz. glasses showcase the best of DeYoung's Abstract Fish Face Series in a beautiful fully wrapped print within the glass. Available in many design choices. Buy as a single or get a set. Printed in the USA. Pick them up at 960 S 24th St W, Suite A, Billings.
Available at East Rosebud Fly Shop
Gypsy Wind Gift Baskets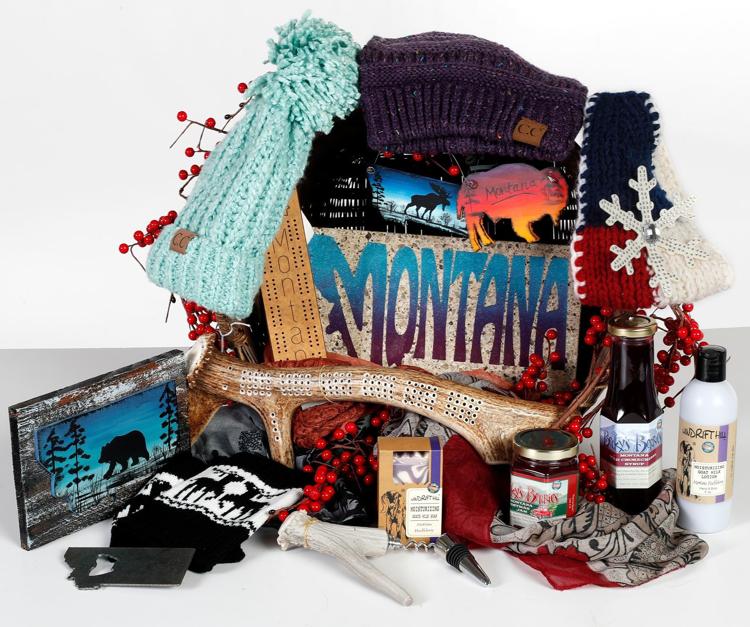 A variety of Montana made products in one great basket for the holidays! A great way to cherish the state you love and support your community. Items in the basket include: CC Beanies and gloves, Cabin Creek Market hand painted MT state designs, elk antler cribbage board/or travel board, antler wine bottle opener and cork screw combo, Becky's Berries signature jelly and syrup, Rockin' T Designs - Montana hot plate, boot cuffs, Montana state steel bottle opener, and many more options in store! Come in today and create your custom holiday gift basket for your loved ones.
Available at Gypsy Wind - in Downtown Billings!
Hickory Farms Gift Box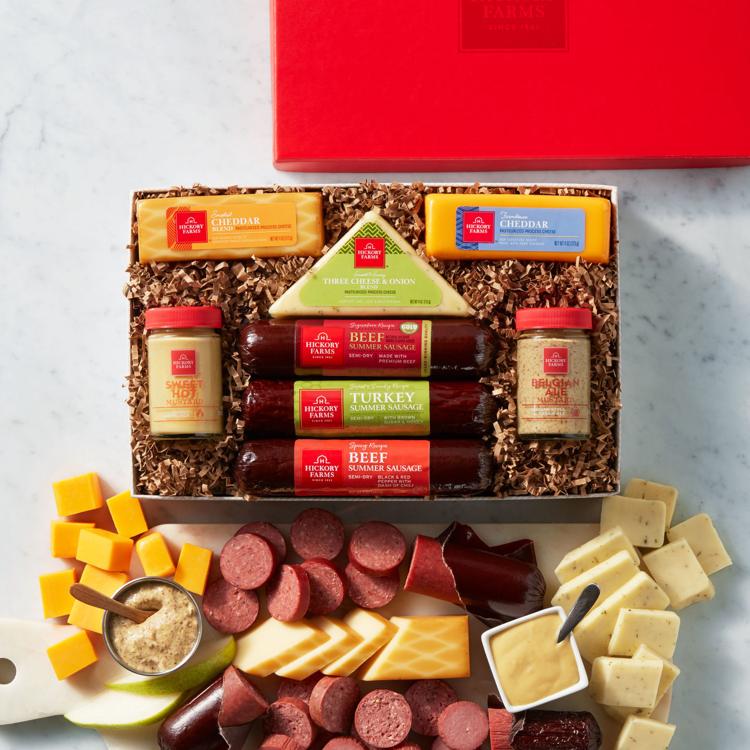 Hearty bites of big flavor are what make this gift extra delicious! Create endless combinations with our three classic summer sausages paired with creamy specialty cheeses and topped with gourmet mustards. Other gifts boxes also available. Find us at Rimrock Mall or in Billings Heights in front of Walmart.
Available at Hickory Farms
Liberty & Vine Becky's Berries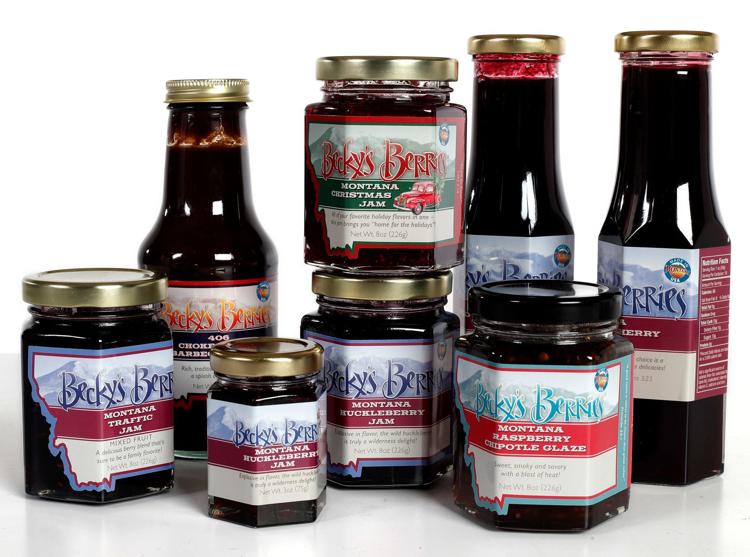 Made in Montana, locally. With so many different jams, syrups and sauces, it's hard to pick just one. We recommend a custom gift box, which we can put together for you. Just don't forget to add the limited edition Christmas jam. It's a store favorite! Custom gift baskets available.
Available at Liberty & Vine
Pub Station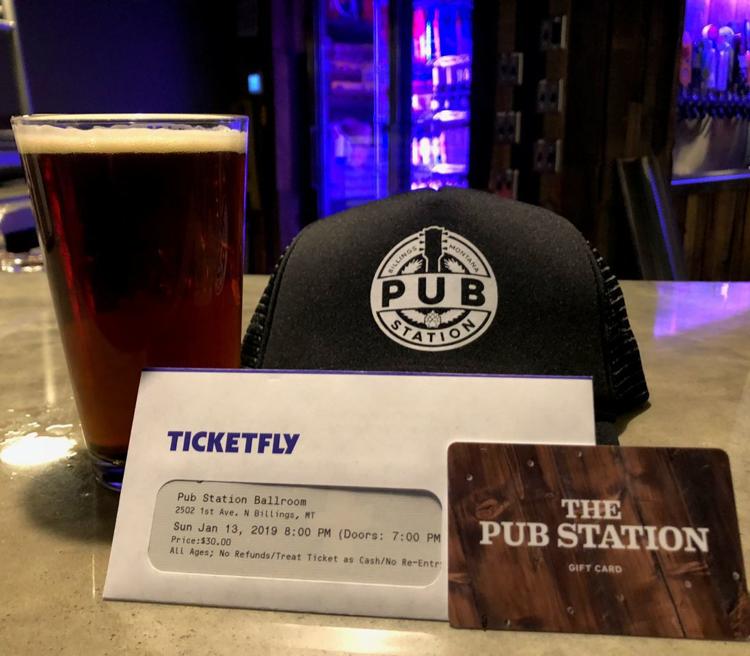 Give the gift of LIVE Music! Our Pub Station Gift Cards have you covered from Pub Station event tickets to microbrews, wine, hard cider, merchandise and more! Create memories and come experience what Billings entertainment has to offer! We'll see you here!
Available from our Pubtender at the Pub Station Taproom & Concert Hall
Red Oxx Grocery Getter Tote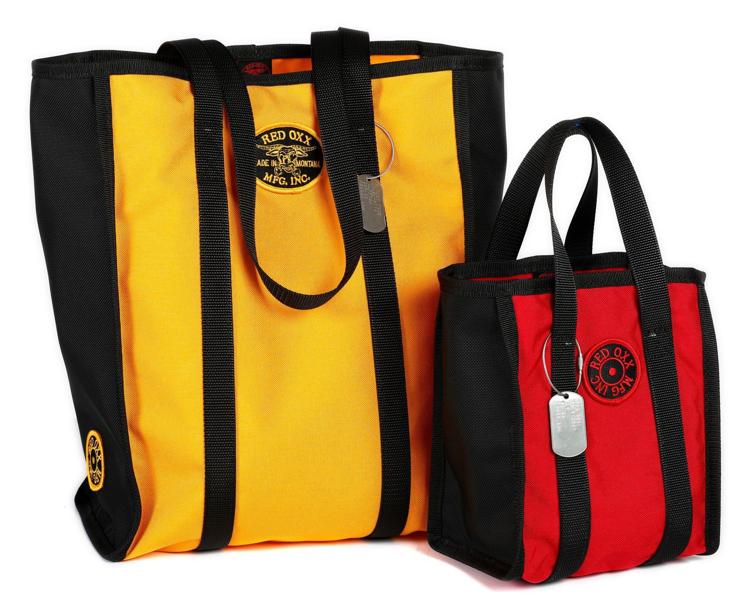 Montana made. Sustainable shopping. Our Market Tote Bag is THE contemporary reusable grocery bag. This is a large tote shopping bag of outstanding quality compared to the typical cheap imported junk they hawk at the grocery store. Rugged, reliable and tough. Also available as a mini tote. 12 colors available.
Rocky Mtn Furnishings Drink Dispensers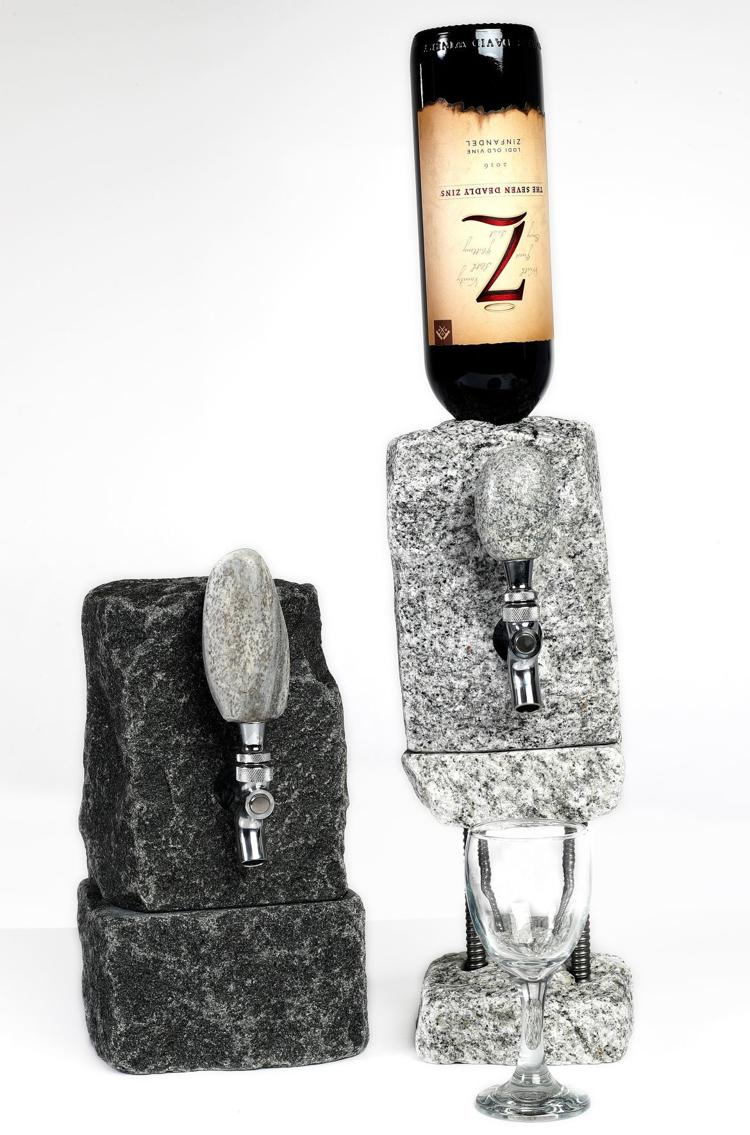 Enjoy your favorite spirits on the rocks, or from the rocks to be more precise, with this unique Stone Drink Dispenser. It is crafted from rough-hewn cobbled granite, and equipped with a stainless steel leak proof tap. This sturdy bar fixture dispenses wine or spirits with ease, while celebrating the natural beauty of stone. Pour chilled shots of liquor or a nice glass of wine for your family and friends this Christmas with this party favorite! Cheers!
Available at Rustic Mountain Furnishings
Seafoods of the World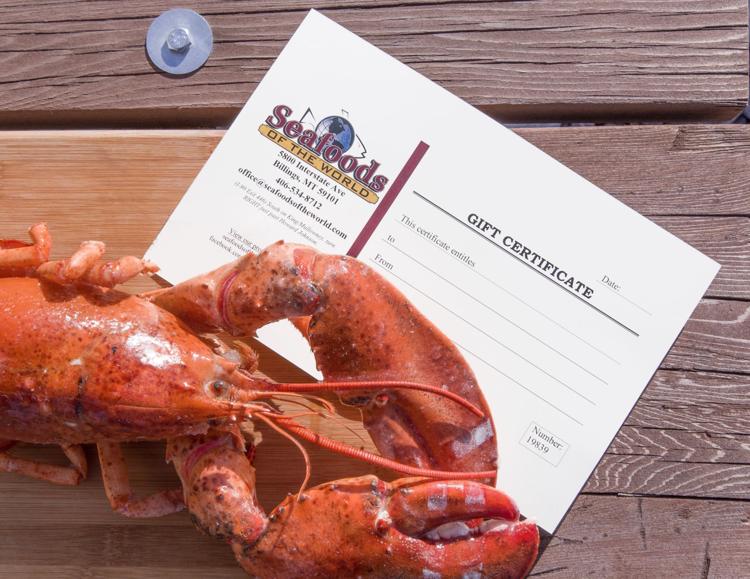 Give the gift of restaurant quality seafood at home. Our knowledgeable staff can help recipients choose from over 400 fresh and frozen products to fit individual tastes and cooking experiences. From crab, halibut, shrimp and salmon to sushi-making supplies and whole fish—perfect for the person who has it all!
Available at Seafoods of the World
The Banyan Tree Sip-Sip Hooray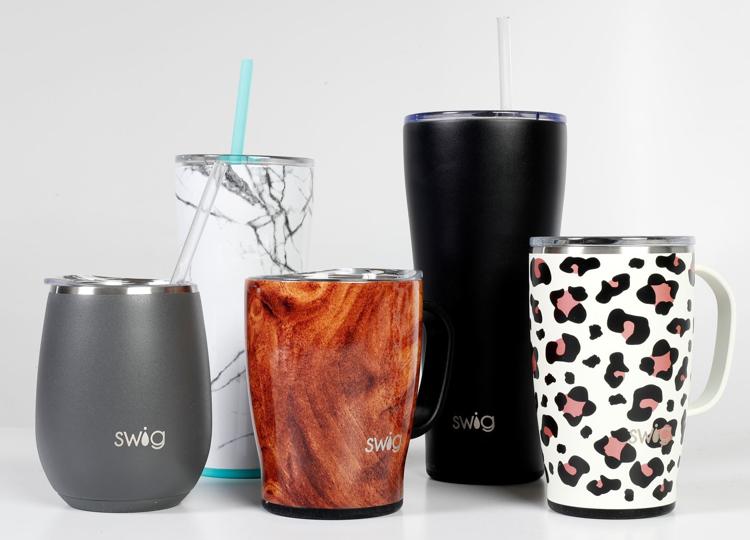 In a perfect world, your hot drinks would just stay hot and your cold drinks would just stay cold. Well, the world isn't perfect, but these Swig cups and bottles are! Drinkware that is distinctively designed and uber-insulated, appealing to the busy girl on the go, sports-enthusiast, or extreme adventurist.
Available at The Banyan Tree
The Banyan Tree Steak salad seasoning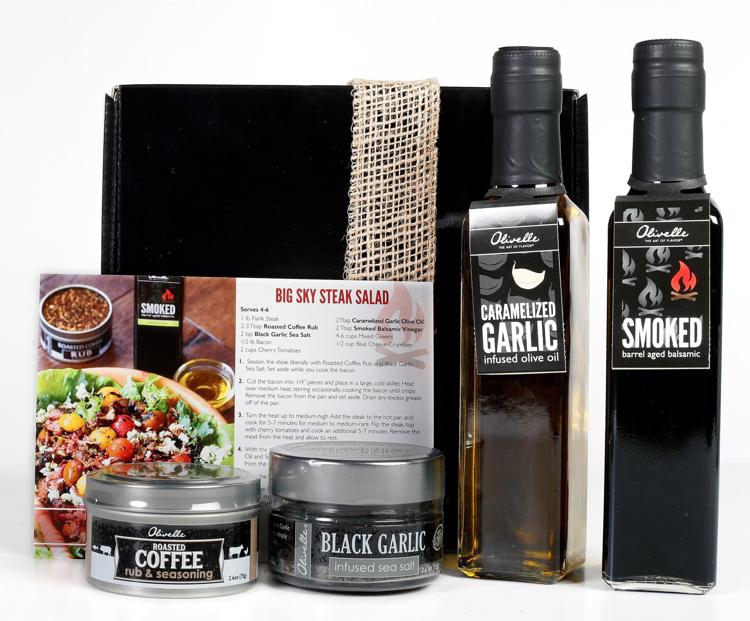 Bring Montana-sized flavors to your table with a Big Sky Steak Salad gift box! It has everything you'll need; delicious Carmelized Garlic Infused Olive Oil, flavorful Smoked Barrel Aged Balsalmic Vinegar, fresh Roasted Coffee Rub, and our tasty Black Garlic Sea Salt. Get cookin, good lookin'!
Available at Yellowstone Olive Company
The Northern Hotel Montana Mugs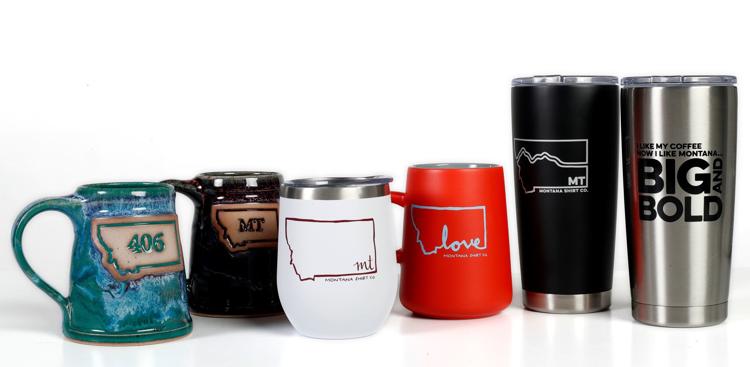 When the weather outside is frightful, count on your Montana Mug to keep you comforted during those frosty days! Check out our Montana Mug collection today! Handmade on the wheel pottery selections from Whitefish MT, 12 0z Wine & Pines tumblers, 18 oz. Montana Shirt Company Tumblers, and more! Show support for your favorite place on earth with the Montana and 406 logos!
Available at The Northern Boutique
Wild Ginger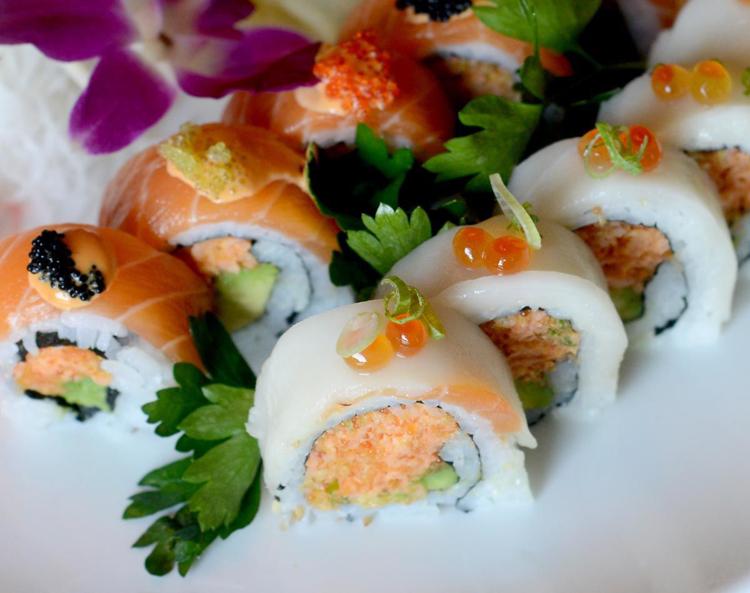 Asian cuisine is delicious and now it's downtown at Wild Ginger Japanese Steak House, Sushi Bar, Oyster Bar & Lounge! Enjoy many Asian food options, from appetizers to sushi, special rolls and oysters. Wild Ginger is a great place to go for lunch, dinner and drinks. We also offer carry-out for those of you on the move.
$60 Gift Card available for $50