You don't have to be rich to retire a millionaire, but you do need to be strategic.
The Federal Housing Finance Authority (FHFA) and Department of Housing and Urban Development (HUD) announced on Dec. 2 it will extend its fore…
There's lots of hype behind the hope, but investors' timeline assumptions may be wildly optimistic.
But there's still an opportunity to increase your benefits if you miss out.
How to evaluate the durability of a company's revenue growth.
Many Americans find themselves in big financial trouble as a result of the Covid-19 pandemic. If you're among them, anxiously awaiting another…
As the old saying goes, you have to pay for quality. But, quality eventually pays for itself.
It's a mistake you can't afford to make!
You need a certain number of work credits to claim a retirement benefit, and next year you'll have to earn more to get them.
Stacker compiled a list of 25 real "Jeopardy" clues about cars from the J! Archive, covering makes and models, as well as some famous cars.
Stacker compiled a list of 50 car companies that no longer exist from various historical sources, including car club websites and Hemmings Mot…
MoneyTipsAre the holidays not hectic enough for you? Put aside your gift list for a moment; how about adding a home sale to your to-do list?Mo…
You may want to think about doing the same.
Of the millions of high school students who didn't complete the Free Application for Federal Student Aid (FAFSA) in 2018, nearly one-third sai…
Completing the Free Application for Federal Student Aid (FAFSA) is a crucial first step in getting financial aid to pay for your college educa…
Look for the companies that can not only shrug off the impact of COVID-19, but thrive because of it.
Ignore these issues and retirement will be a lot more difficult for you.
Being married gives you a prime opportunity to make the most of your retirement benefits.
You can't go wrong with either of these income-producing ETFs.
Social Security taxes seem to favor the wealthy, but that's not the whole story.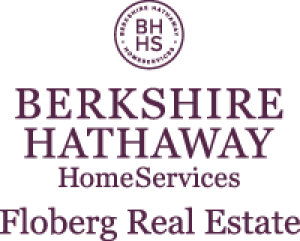 Susan B. Lovely - Berkshire Hathaway Home Services Floberg Real Estate
Will stocks tank next year? We don't know, but I refuse to take chances.
Big-time volatility may be right around the corner.
How much more money would you have if the President-elect's plan had already been in effect?
President-elect Joe Biden's proposal to forgive $10,000 of federal student debt as COVID relief could erase loan balances for 15 million borro…
Welcome to NerdWallet's Smart Money podcast, where we answer your real-world money questions. This week's episode starts with a discussion of …
If you're looking to give to charity this holiday season but don't want to dip into your bank account, donating unused credit card rewards, ho…
MoneyTipsCharity at holiday time means more than just putting your change into the traditional red buckets at the entrances to big-box stores.…