Nowadays, it's not just celebrities who wear high-end clothing and accessories. The influencers filling your social media feed likely wear the…
While the CARES Act relaxed early withdrawal penalties, there are ripple effects that can hurt you in the long run.
Be careful before you put money into these tax-free accounts.
MoneyTipsEquifax... Uber... Target... Under Armour.... The list of data hacks keeps growing and growing, increasing the odds that someone will…
MoneyTipsEquifax... Uber... Target... Under Armour.... The list of data hacks keeps growing and growing, increasing the odds that someone will…
Learn to tell promising dividends from less promising ones.
Incorporate some of these principles into your own retirement planning, but make sure to avoid critical mistakes.
You may end up waiting until you're older, but it's better to get a pleasant surprise than an unhappy one.
It's pretty clear that the public anticipates another market downturn soon. The question is: How will you deal with it?
Debt costs you money, but you also pay a high price when you delay investing.
Hint: It's a strategic move that relates to your Social Security benefits.
Finding a good starter stock can be overwhelming. Here's what to lookout for to make getting started easier.
It's not easy to retire with $1 million or more, but there are a few signs you might just achieve that goal.
The CARES Act lets you remove up to $100,000 from your IRA or 401(k), but that could change your tax situation for the worse.
These proposals either had little chance of being effective or would have made things worse for Social Security.
Also — are Medicare Advantage plans worth the risk? If your college closes for good, what happens to your debt? Here are some answers.
Online retailer Etsy sold over $133 million worth of face coverings in April alone, but the retailer's got even more going on behind the mask.
It has a great combination of fundamental factors that positions it well for a retiree's portfolio.
The clock is ticking. Don't wait another day.
A recent study shows that most are neglecting a major cost as they age.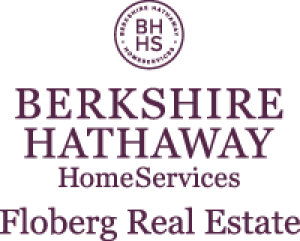 Susan B. Lovely - Berkshire Hathaway Home Services Floberg Real Estate
About 1 in 3 people 65 and older in the U.S. enroll in Medicare Advantage, and it's not hard to see why: Medicare Advantage plans often cover …
Hint: It's an uncomfortably large percentage.
You may not want to sign up for benefits as early as possible, but here's why it pays to plan on that anyway.
Think you don't have enough cash to invest in quality? Think again.
The news isn't good, but there are ways to overcome this damaging cut.
Market turbulence isn't scary if you're prepared.
A near-term payroll tax change means you might see your take-home pay shrink next year.