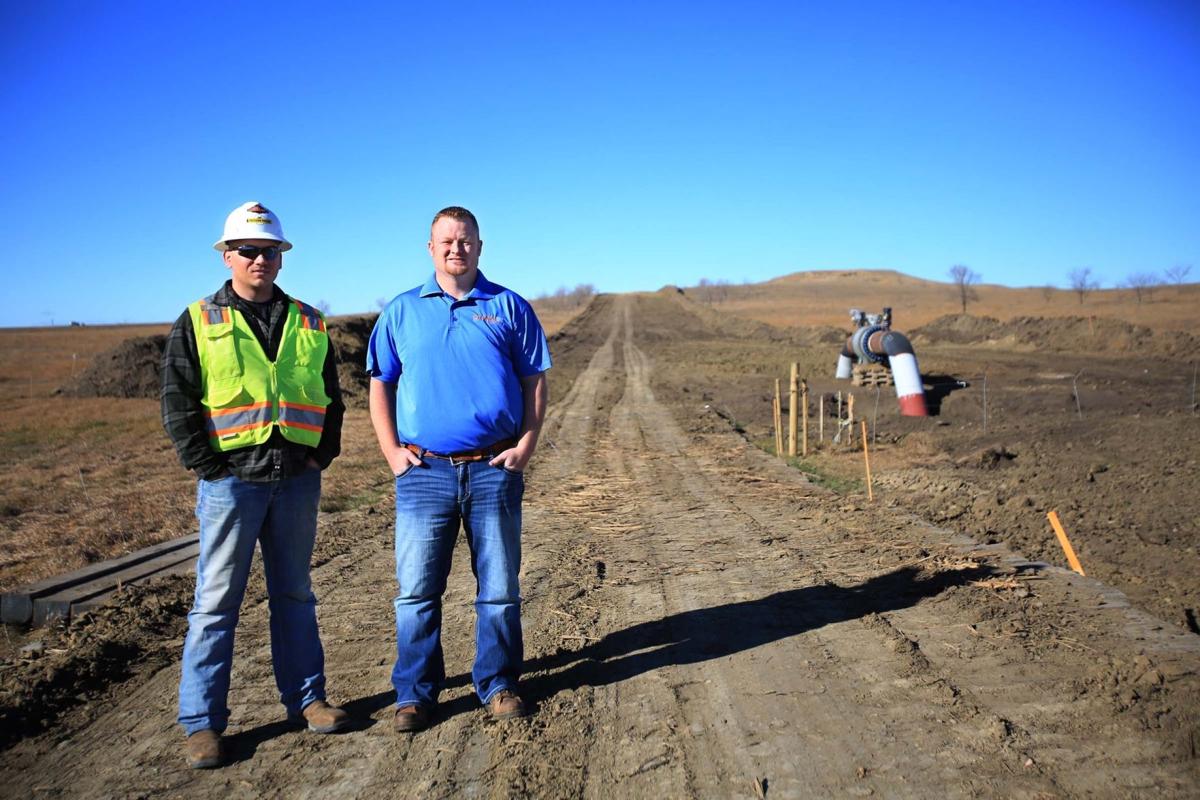 Cory Bryson, 32, has known about the Dakota Access Pipeline since 2013. He attended public hearings in 2014, when he spoke with landowners, residents, legal staff and representatives of Energy Transfer Partners, the parent company building the pipeline. He recalls there would be a minimum of 50 people at each meeting — none of whom represented the Standing Rock Sioux Tribe.
He said they didn't show up to the hearings in Mandan, Killdeer, Williston and Bismarck or the open house.
Bryson has worked on projects of this size before. He's been through the process. To Bryson, this was just another ordinary project. Three years later, Bryson told a different story.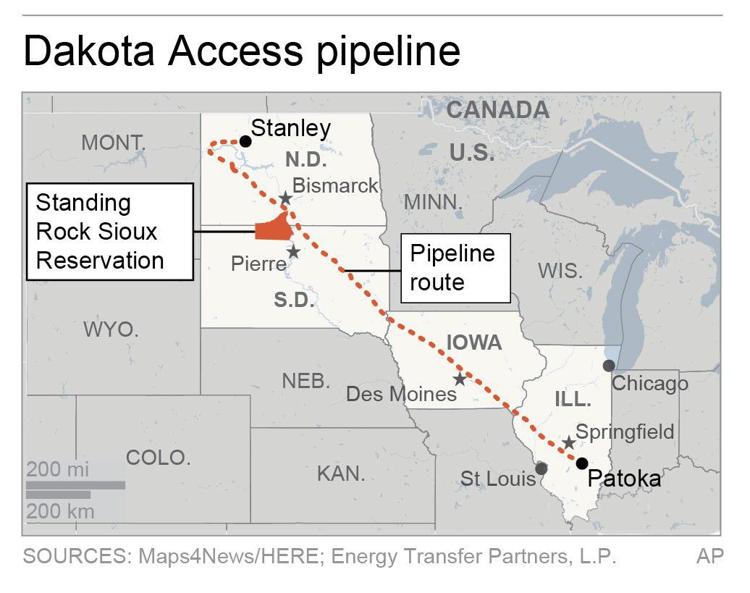 Although he's seen opposition to certain projects, he said he's never seen it taken to this level.
Bryson knows the pipeline industry, he's worked in it since he was 23, and his father was a pipeliner for 32 years. Born and raised in Mandan, N.D. Bryson continues to live there with his wife and three kids.
He works as a business representative for the Laborer's International Union Local 563 in Bismarck. He represents workers across all industries and labor unions. He enforces contracts and looks out for the safety of workers.
So does Rob Dekrey, a labor steward for the pipeline company and Bryson's co-worker. 
Dekrey describes his job as being a voice for the laborers. He makes sure they are treated fairly and that work is carried out properly.
Together both men represent 750 laborers from Minnesota and North Dakota working on the pipeline.
Bryson said he remembers the first protest. It was in early July.
About 200 people gathered on Highway 1806. Local police showed up, not in riot gear. There was no aggression, he said, but police were mingled with protesters. Some even shook hands.
"But it almost seems overnight it turned into a war," Bryson said.
And workers were thrown into the middle of it.
"It turned into a war against the workers themselves instead of a fight between tribal council and the courts with the company (Energy Transfer Partners)," Bryson said.
The amount of money lost for workers due to halting parts of pipeline construction is well into six digits, he said. For some, workweeks went from 85 hours to as few as 24.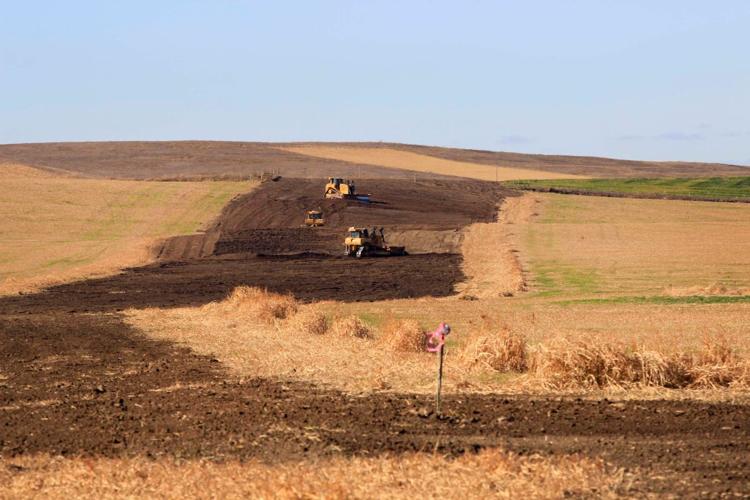 "It was a big paycheck cut on some of these guys," Dekrey said. "People started to grow more frustrated and more angry at what was going on because obviously this is how they support their families and this is their way of life."
Some people have left the project, and part of Dekrey's job has been trying to get people to stay.
He doesn't blame those who wanted to leave, but said he still has a job to do. 
Workers' safety has become a top priority for the two men as some have been threatened by protesters.
Dekrey spends a lot of his time monitoring construction sites, making sure his laborers can work and he doesn't see dust flying down the road toward them.
While Bryson respects protesting — "unions do it all the time," he said — he strongly disagrees with the tactics some protesters have used to get their message across. 
"I've had a laborer get beat up at a gas station in the morning when he was on his way to work," he said.
He's also received threats himself. He's been followed in his car by vehicles with out-of-state license plates. People have taken pictures of Bryson and Dekrey in public. Once, protesters threatened to burn Bryson and his family in their home.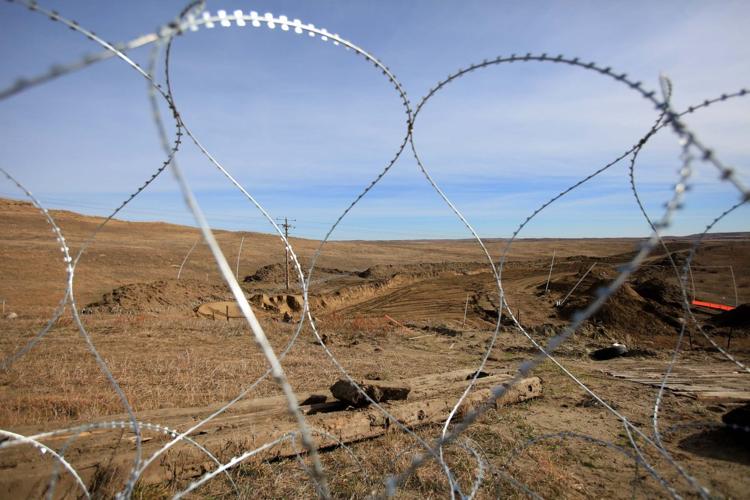 A lot of the violence is coming from people who are from out of state bringing their own agendas, Bryson said. He's seen protests go from protecting the water to anti-oil, anti-pipeline, anti-fracking and anti-police. Too many groups are involved, he said.
"When this is all over, they are going to go back home or find another job to protest," Bryson said.
However, the people who live in Standing Rock have to stay, and the two communities will have to fix their relationship. That will take a while based on everything that's happened, he said. 
"We're neighbors. Let's talk about how we can move on and fix the relationships we have locally with the tribe," Bryson said. "We don't want enemies out of this."
Bryson said he has reached out twice to Standing Rock Sioux Chairman Dave Archambault II for a meeting on how to work better with tribes in the future and fight for more regulation. The men have yet to meet. 
With 98 percent of the pipeline already completed in North Dakota, next step is drilling 92 feet under the Missouri River. Drill pads are built and secured. This step is by far the most contentious between the two sides. With construction currently on halt, Bryson and Dekrey wait for a response from the U.S. Army Corps of Engineers and the Department of Justice to see if they'll proceed. 
Oceti Sakowin Camp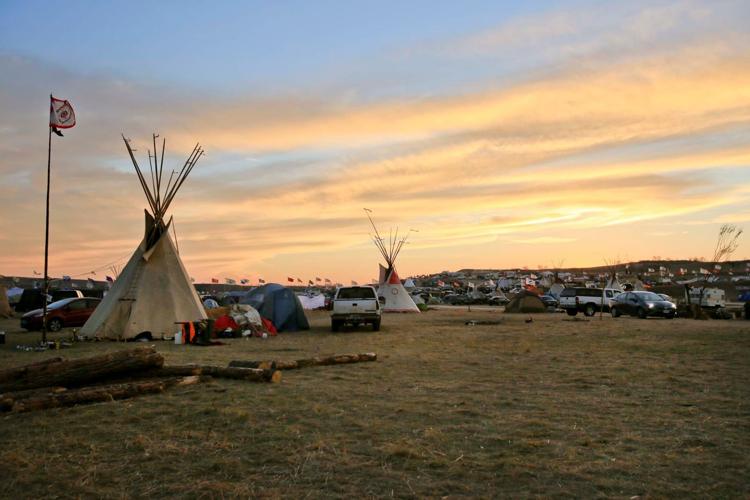 Pipeline protesters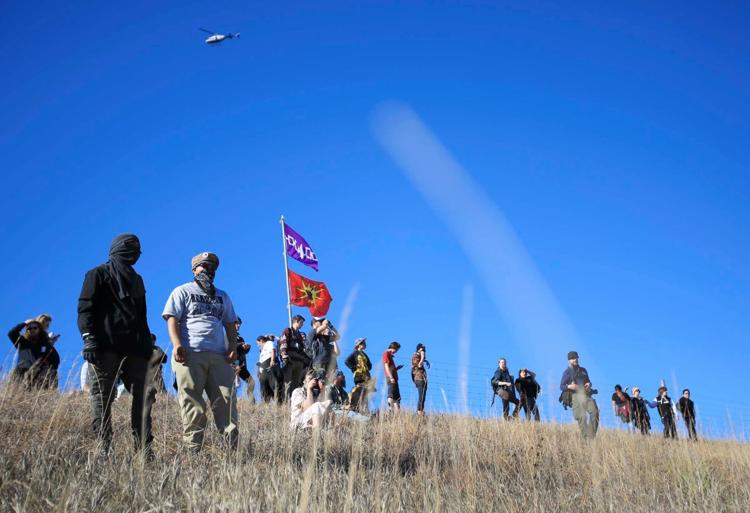 Burned out
Richard Fisher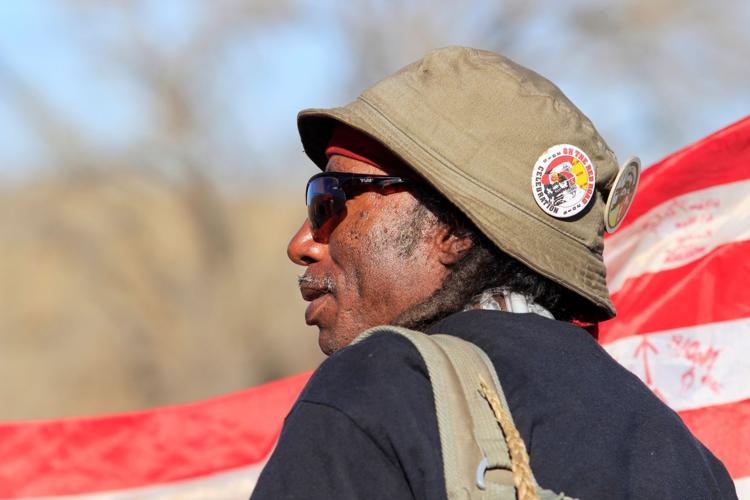 Tracy Hsu and Ashley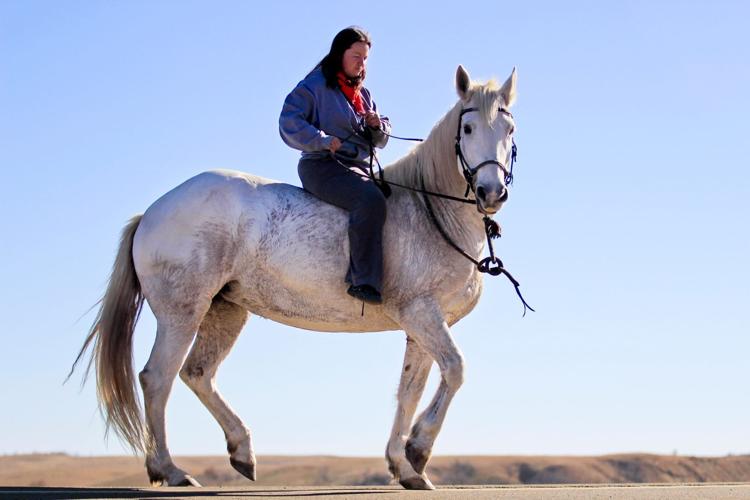 Oceti Sakowin Camp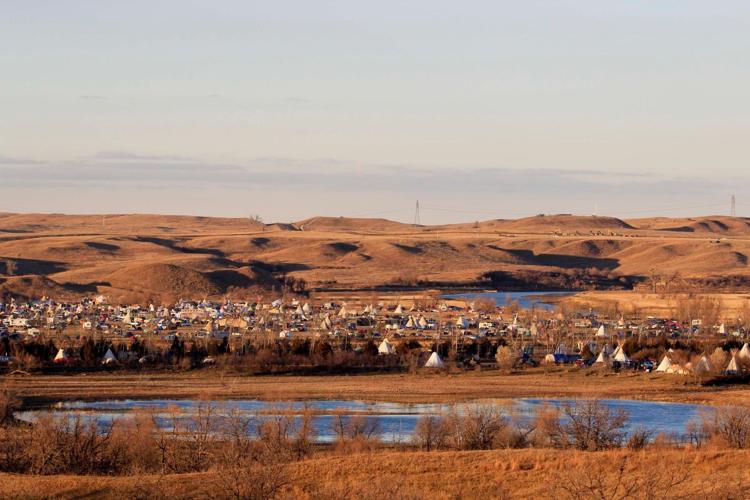 Spud MedicineHorse and Talon Voice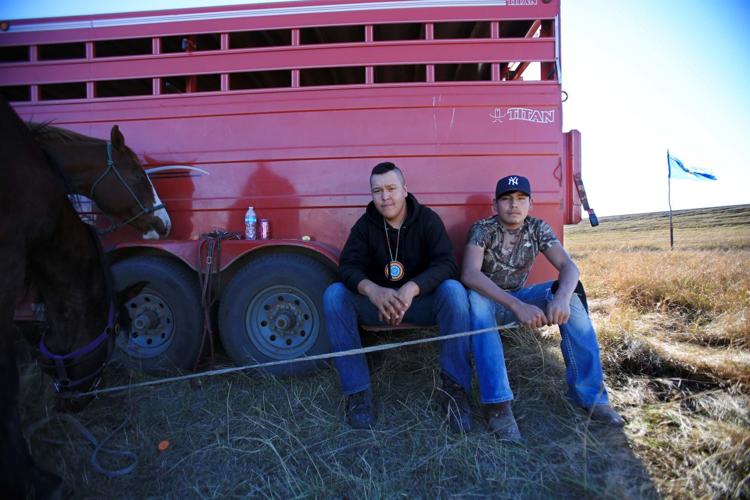 Horseback at Standing Rock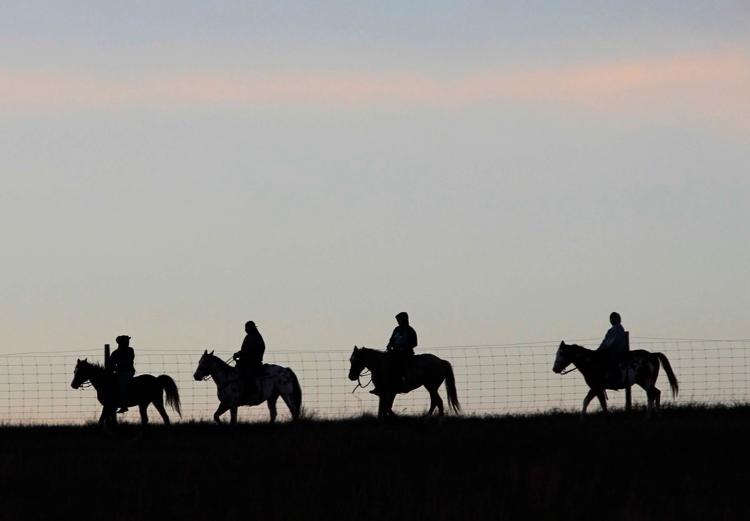 Kids at play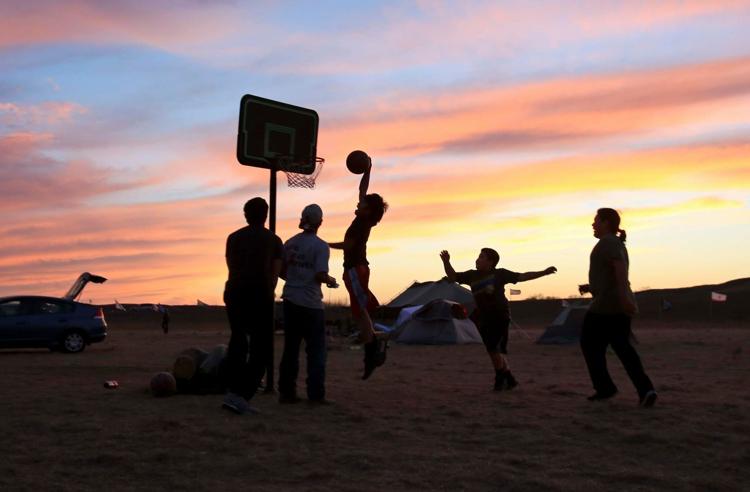 Jerry Thex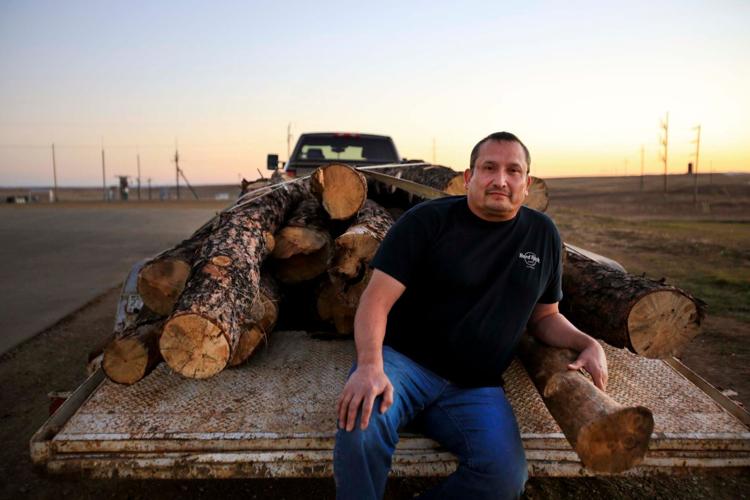 Jerry Thex cuts logs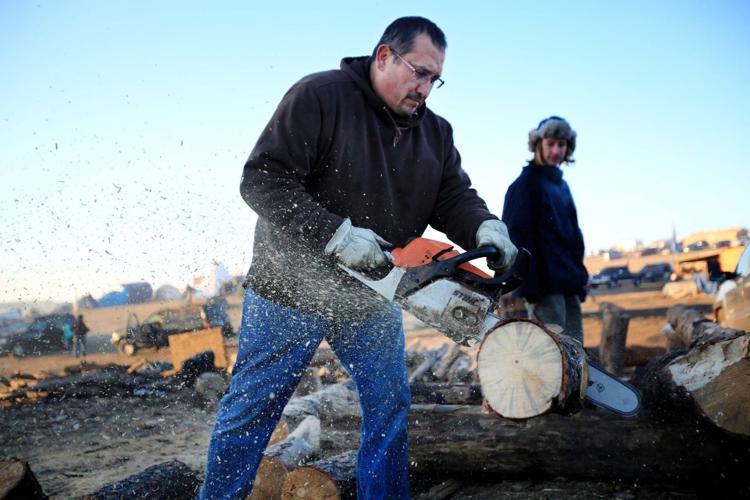 Sacred wood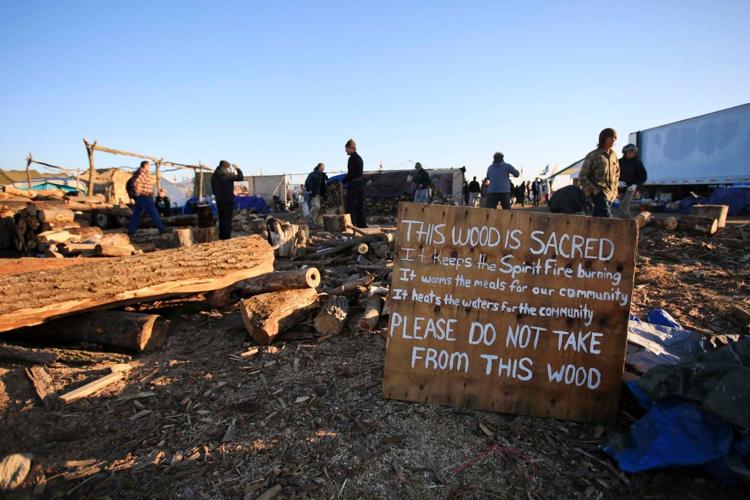 Ben Jenson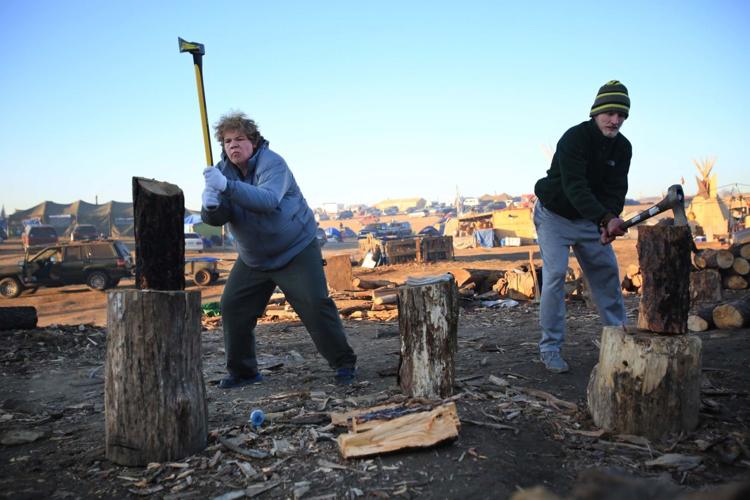 Jerry Thex sits on his truck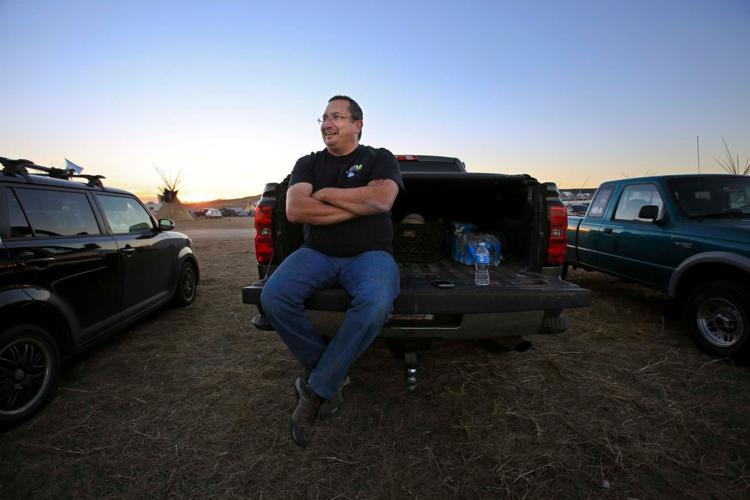 March in Mandan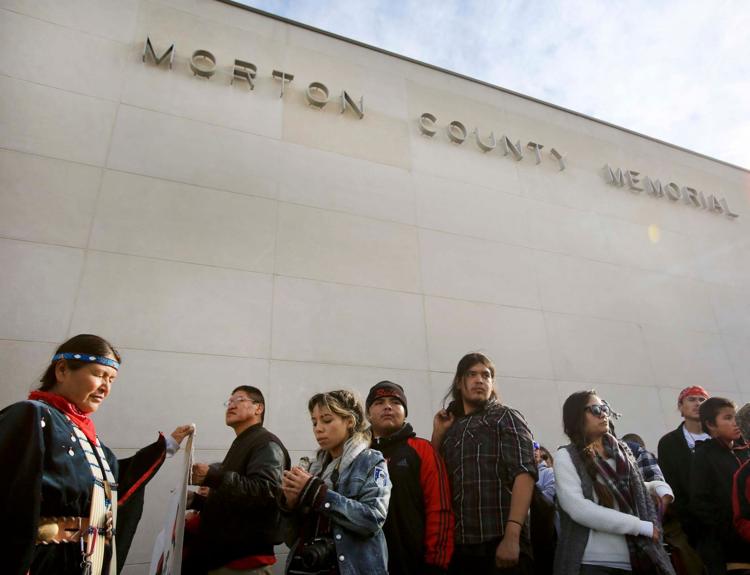 Burning sage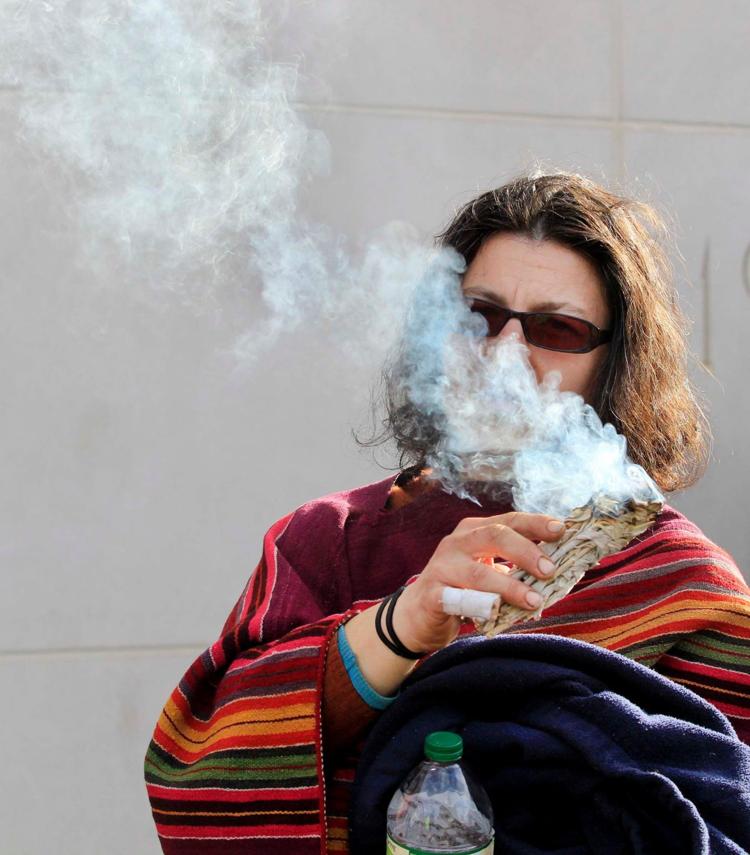 Lyla June Johnston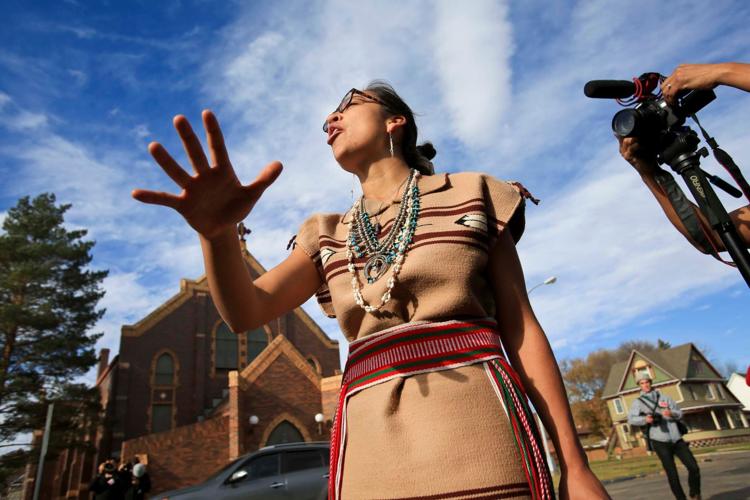 Legion Park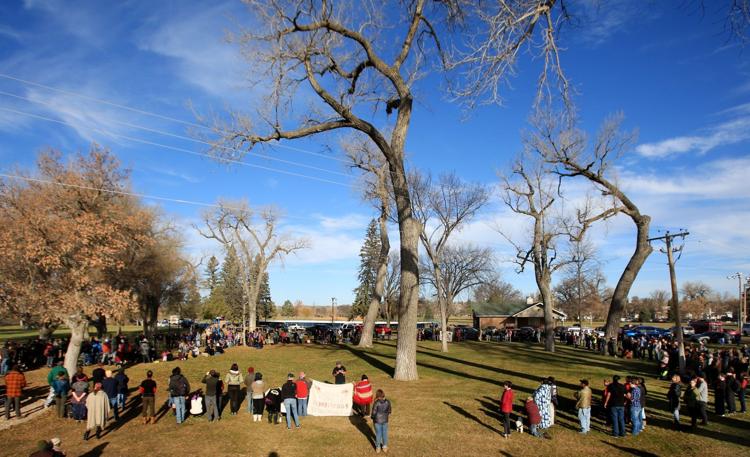 Love, prayer, forgiveness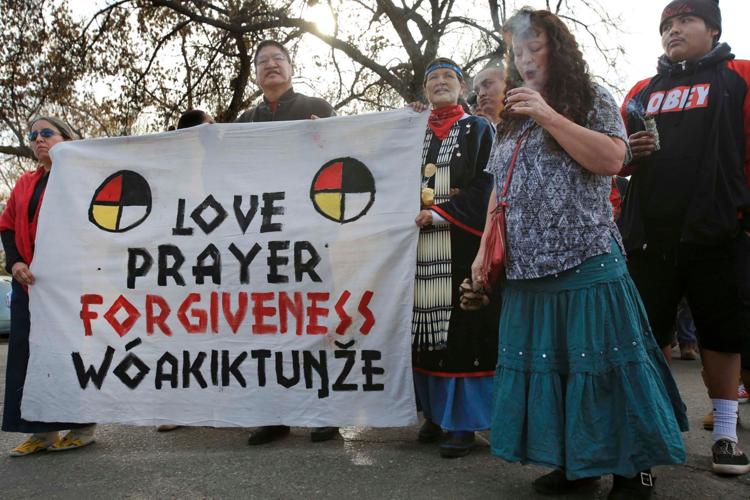 Cheryl Angel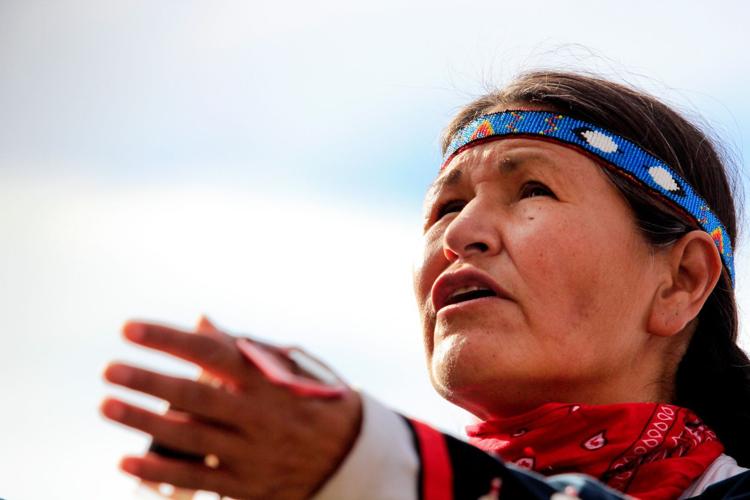 Joyce McLellan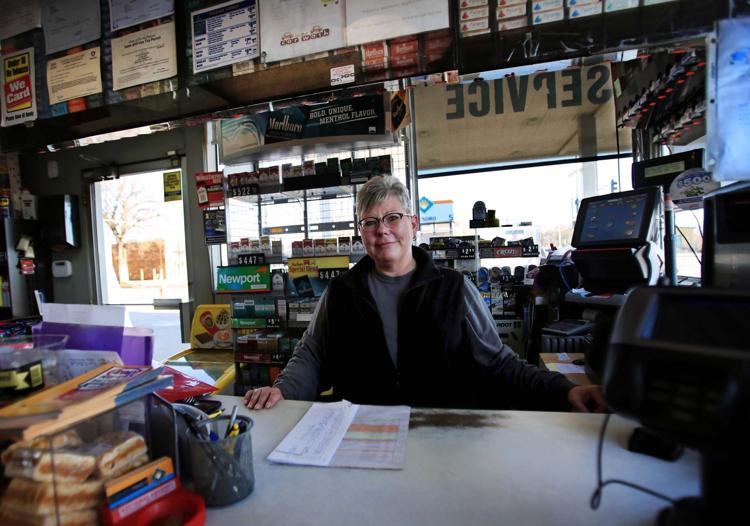 Police on "Turtle Hill"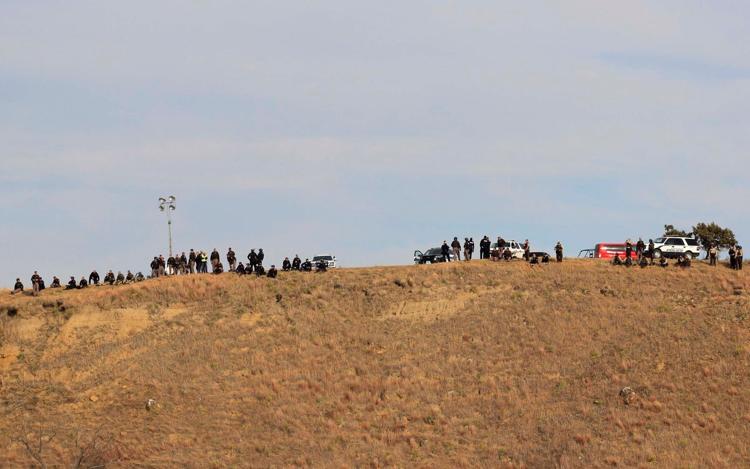 375 miles
Rob Dekrey and Cory Bryson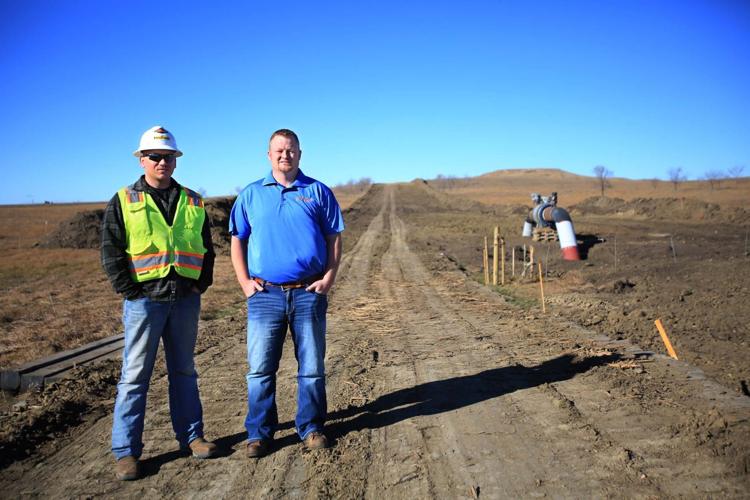 Final stages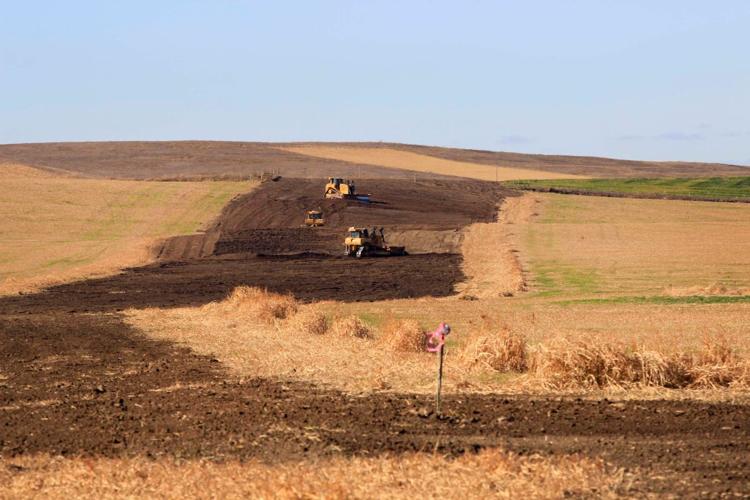 SK Rossi and Meg Singer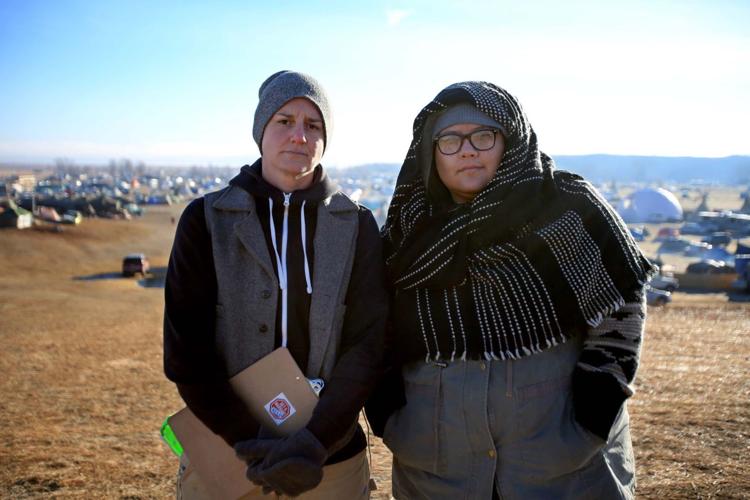 SK Rossi in Mandan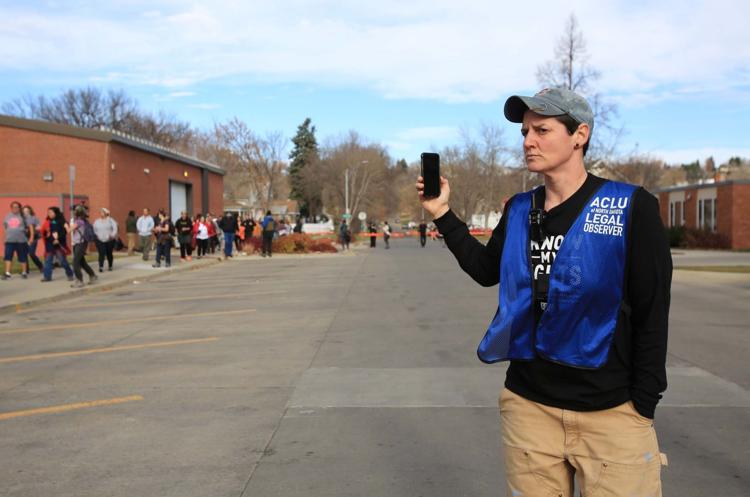 Bean bag bruises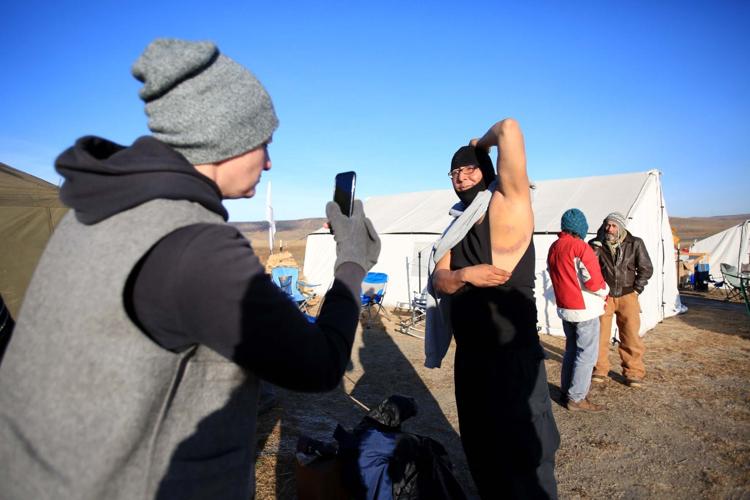 Razor wire