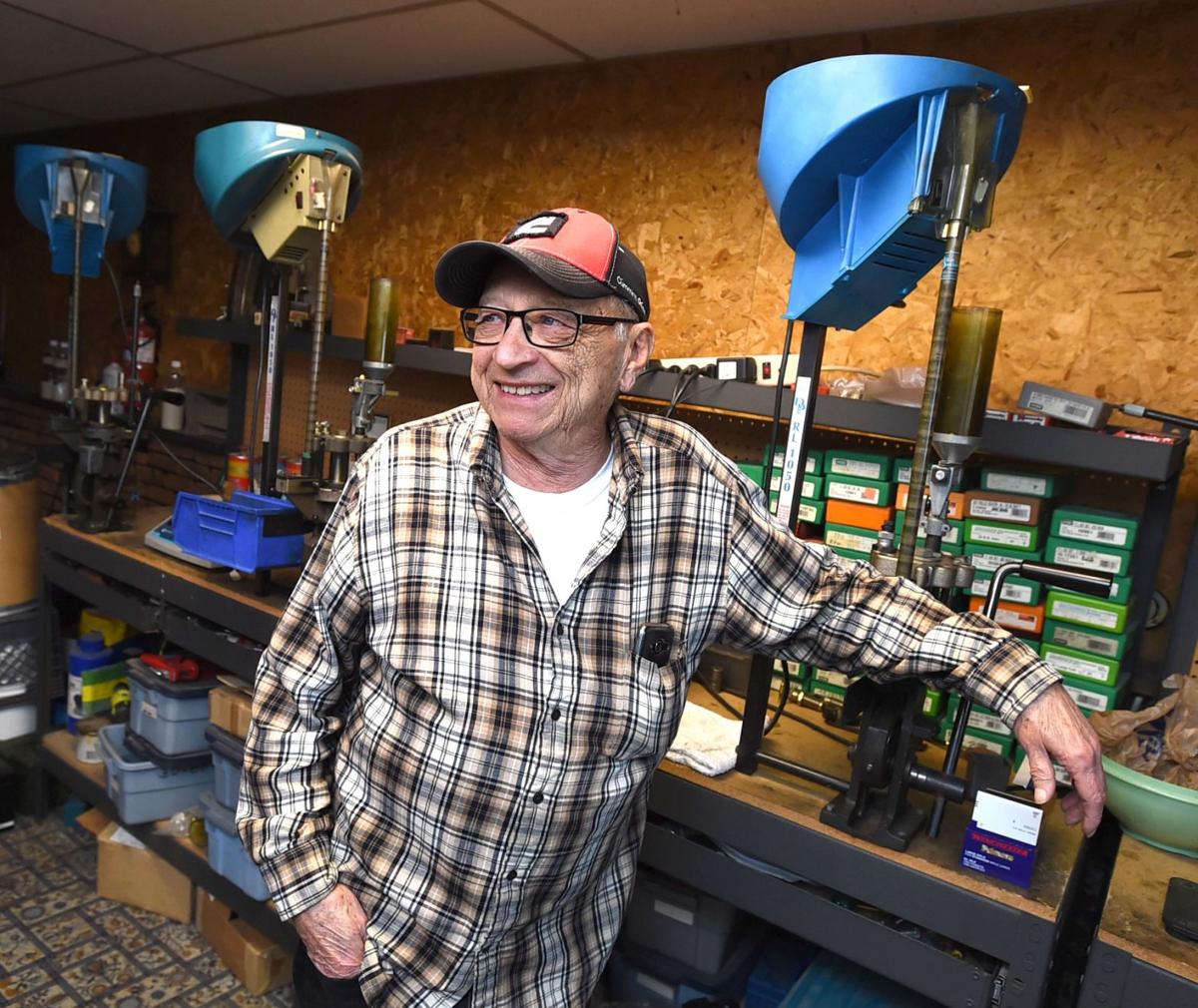 Richard Brown spends hours in his Shepherd basement most days, pulling the lever on his loading press over and over at a steady pace. Each movement drops a brass pistol or rifle casing with a fresh primer onto an assembly line, fills another casing with powder and seats a bullet on a casing already filled with powder to complete the cartridge.
The assembly line rotates. The completed cartridge drops into a bin with other finished rounds. Another pull of the lever advances each of the casings to the next stage. It's a simple procedure and a source of relaxation for Brown.
His hobby-turned-business pumps out thousands of rounds of ammunition every week, completing orders from across the country and occasionally bulk purchases from local law enforcement agencies.
Brown, like most reloaders, started making ammunition for his own hunting and shooting needs. Soon his hunting buddies had him making ammo for them, too. Word spread he was making high-quality ammunition for less than sporting goods store prices. He saw opportunity and now under his Brown's Ammo Service holds one of the 235 federal licenses issued to Montana businesses allowing for the commercial manufacture of ammunition.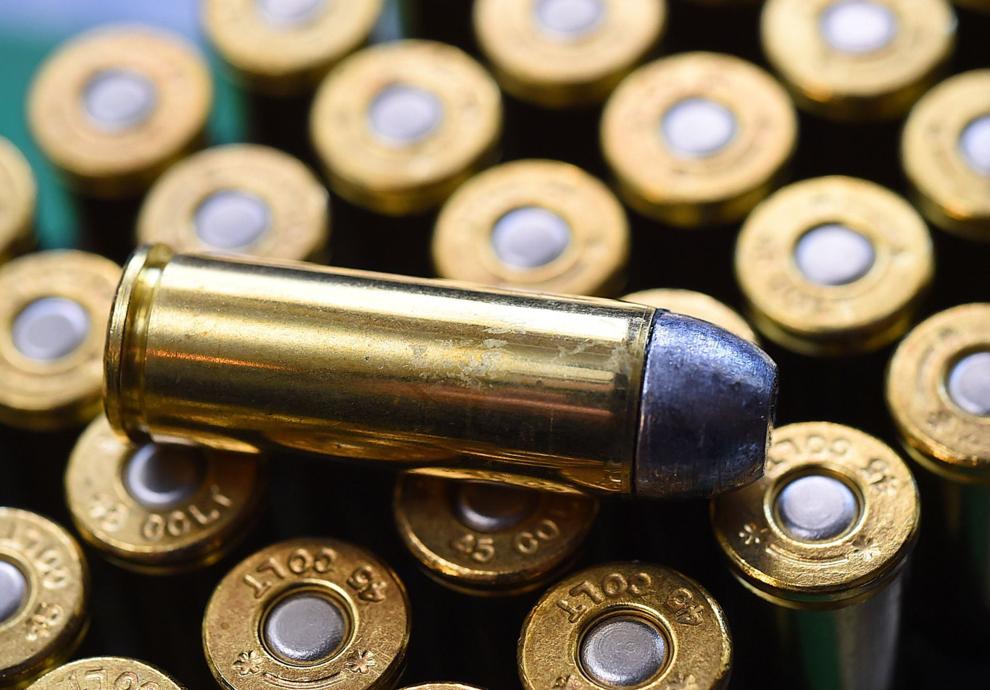 Of those licensed to manufacture ammunition in Montana, 175 are also licensed to manufacture firearms, according to the latest count available from the United States Bureau of Alcohol, Tobacco, Firearms and Explosives.
The businesses licensed to produce ammo in Montana vary from small-scale operations producing small amounts of specialty ammo to companies such as Stevensville's HSM Ammunition, an outfit with a large production facility that uses automated equipment.
Federal law requires anyone manufacturing ammunition with the intent to operate as a business to undergo a background check and acquire a federal firearms license. The license does not limit the amount of ammunition produced and small manufacturers like Brown hold the same type of license as companies such as HSM.
High-priced equipment and established distribution channels aren't necessary to break into the business. Brown's first table at a gun show only cost about $25. He showed up with bags of a few popular cartridges and went home with $900.
"The bug kind of bit me when I saw all that cash flow," he said.
Since that first gun show in 1986, he's been to thousands more and loaded millions of rounds. His ammunition manufacturing setup evolved from a single press with a simple design into five commercial-grade presses, each capable of churning out more than 1,000 rounds per hour. His first high-output press has produced more than 1 million rounds.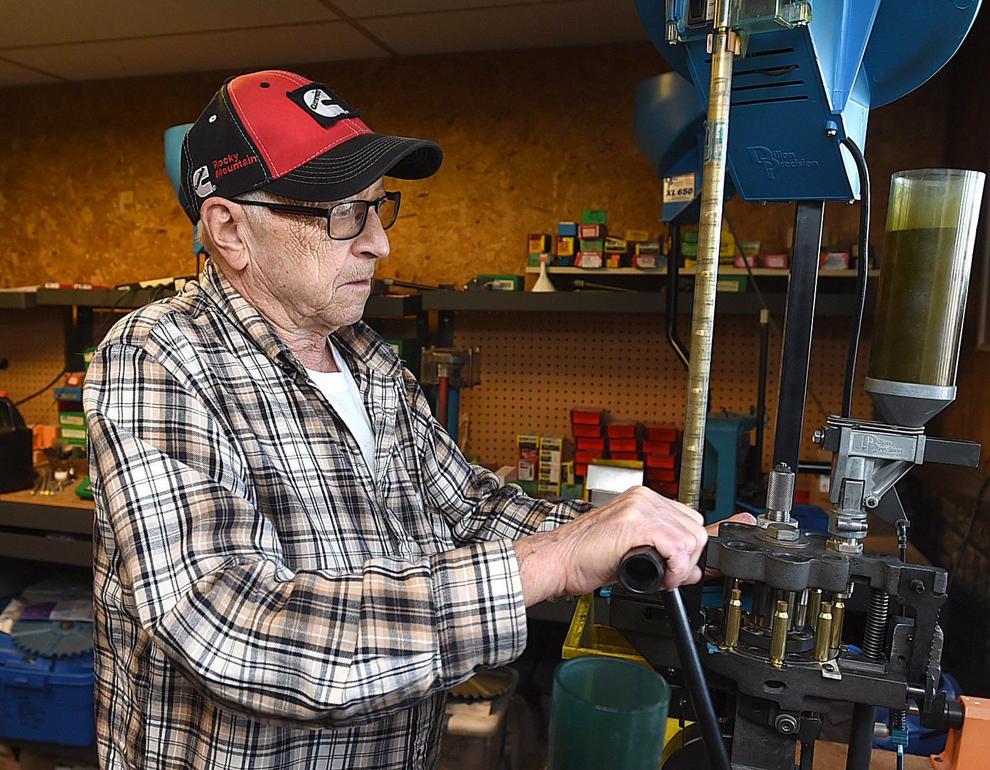 Many prospective customers are interested in the increased accuracy of hand-loaded ammo versus its commercial counterpart. Lacking hand-loading experience, however, they seek a professional like Brown instead of risking damage to their firearms or themselves from using improperly loaded ammunition.
"You don't really save a lot of money (loading yourself). It's just the satisfaction of taking all these little pieces and components and putting them together so you can say 'I made that.' It's quite a feeling," Brown said.
Brown's manufacturer's license allows him access to wholesale prices on bulk ammunition components and his loading equipment speeds up the process. In turn, his ammunition costs 25 to 30 percent less than similar rounds sold at sporting goods stores.
Most of the ammo Brown sells is in common calibers like .45 ACP, 9mm Luger, .223 Remington, .308 Winchester, .270 Winchester, .30-06 and 7mm Remington Magnum. But Brown is capable of loading 120 different cartridges, and sometimes customers contact him looking for rare ammo. If he doesn't already have the dies for that round, the customer can send in the attachments for his press and he'll ship the die set back with the completed ammo.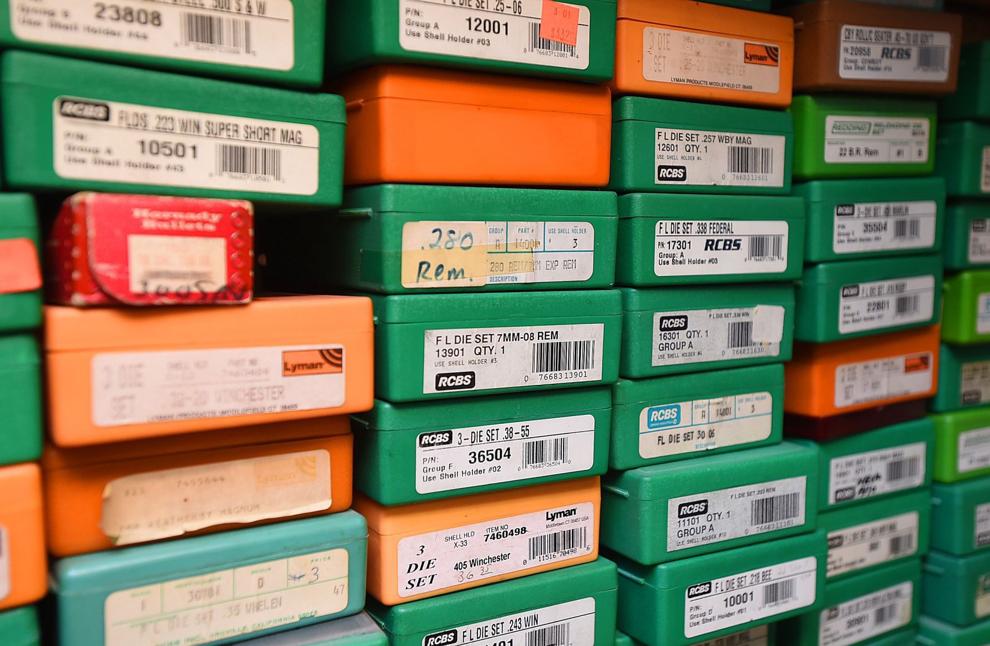 During the past 30 years or so, some cartridges have gotten popular after their introduction by large manufacturers only to lose momentum in subsequent years. Brown said he sold a lot of .270 and .300 Winchester Short Magnums after the cartridges were introduced in the early 2000s. Sales dropped off steeply in recent years, however. In the past few years, 6.5 Creedmoor, a cartridge introduced in 2007, grew in popularity with target shooters and hunters who favor its characteristics for long-range use. The round is now Brown's fourth most popular offering.
Current events also shape demand in the firearms community. Sales of AR-15 style rifles boomed during Barack Obama's presidency due to perceived threats to future availability of semiautomatic, magazine-fed rifles. Ammunition commonly used for those weapons became a hot commodity and was often hard to find, particularly after high-profile mass shootings.
Brown said he sold as many as 50,000 rounds of .223 Remington in the first week after the Sandy Hook elementary school shooting in 2012. He enlisted the help of his wife and a local gunsmith to operate three of his high-output presses to produce the rounds most commonly used in AR-15s.
Panic buying isn't a common occurrence, however, and Brown relies on gun shows for about 60 percent of his sales. He also has regular customers who call in orders of hundreds or thousands of rounds at a time.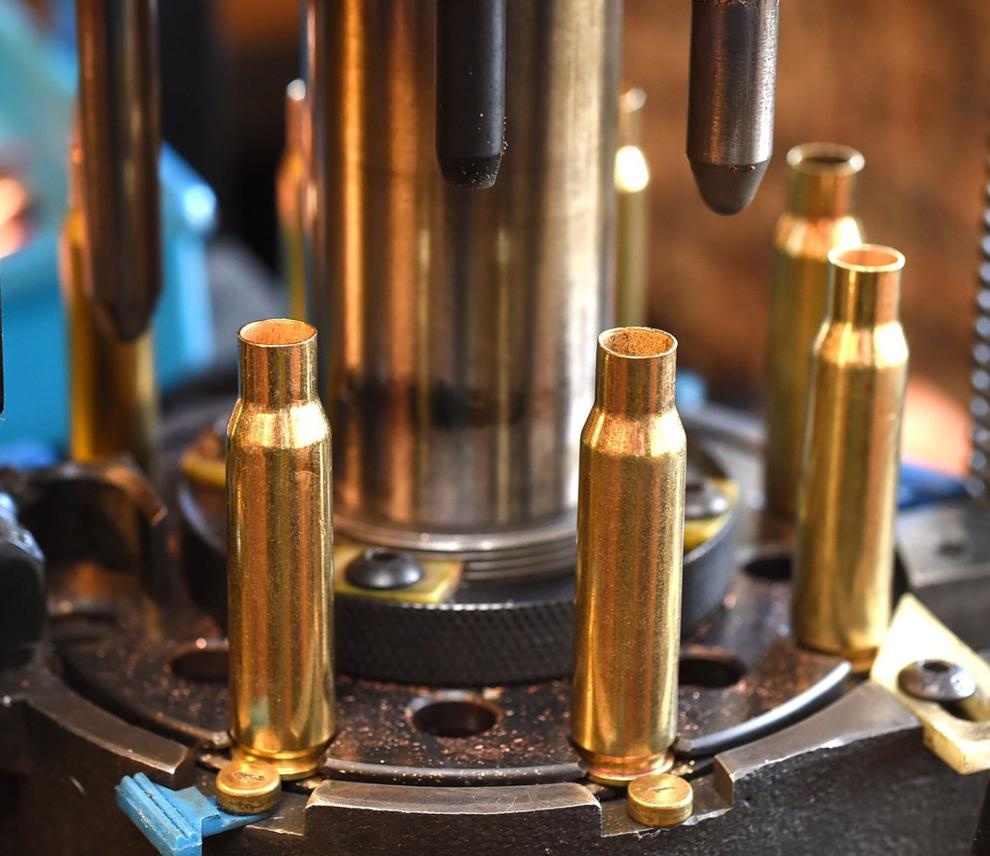 Every year the Yellowstone County Sheriff's Office fires more than 40,000 rounds of ammunition while training. The agency purchases almost all of those cartridges from Montana manufacturers.
Lt. Kent O'Donnell purchases the department's ammunition each year. He orders the lion's share of the range ammunition from Armscor, a Nevada-based company with a large-scale facility in the Bitterroot Valley. By sourcing the ammo from an in-state plant he saves the department shipping costs on two heavy pallets each year.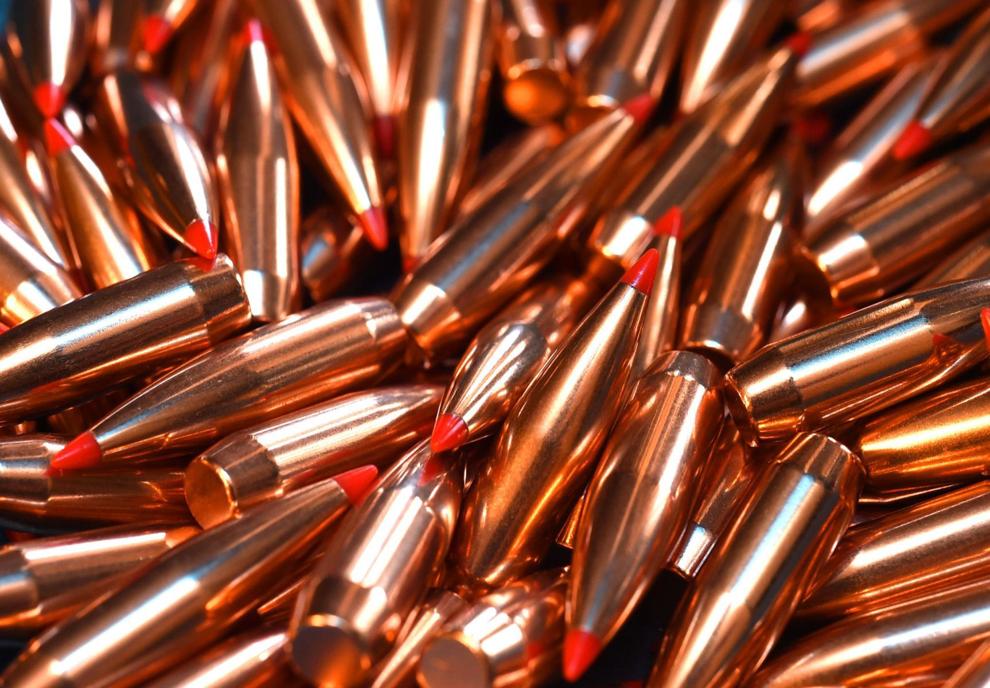 O'Donnell also purchases ammunition from Brown to supplement the training needs. For example, this year Brown loaded 9mm rounds for use in the SWAT teams' handguns. When he purchases ammo from Brown he doesn't have to worry about shipping costs. A deputy swings by his Shepherd home to pick up the ammunition.
"It's kind of nice to have someone in the community to give business to. I think Mr. Brown is proud of the fact he supplies and sells us ammo, too," O'Donnell said.
Those interested in more information can call Brown's Ammo Service at 406-670-7952.