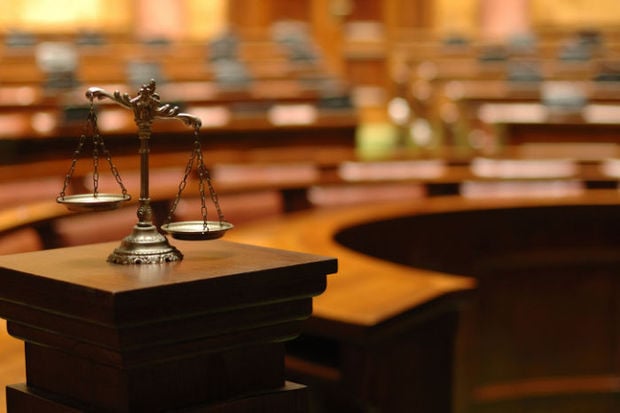 A Billings man is being held in jail on bond of more than a million dollars and faces more than two dozen felonies related to the abuse of his girlfriend.
Charles Arleigh Green, 54, is being held at the Yellowstone County Detention Facility on bond of $1,080,000. He is scheduled to appear in district court Tuesday on 26 felonies: assault with a weapon (13 counts); partner or family member assault (7 counts); aggravated assault (4 counts); kidnapping and aggravated kidnapping.
Charging documents describe a string of abuse that began roughly two months after the woman moved in with Green and lasted from May 2016 through August 2016. The woman is now in another state and has received medical attention, the documents say.
Over the course of a months-long investigation, police officers learned that, through various beatings, Green had broken bones in the woman's back, face, ribs and arm, charges state. He'd hit her in the head with a crescent wrench, kicked her in the face with steel-toed boots, tied her to a chair, thrown her down stairs, dragged her by her hair and strangled her. At times she lost her hearing and eyesight and became "unrecognizable." At one point she couldn't walk or talk, and she took meals through a straw.
The woman told investigators Green had threatened to dismember her kids, film it and make her watch. He'd threatened to kill her 20-25 times, saying she didn't deserve to live. She said Green had threatened to burn her eyelids and pull her fingernails out.
Some of the abuse took place at Green's shop at 110 5th St. W., the charges state. Other times, Green brought the woman with him to job sites where he was doing home flooring work.
Other witnesses in the case reported being afraid of Green. One said he began carrying a gun around his own home after various threats. Green had told one witness he'd kill the man's children.
Green on multiple occasions took the woman to his ex-wife's house to clean her up after beating her. The ex-wife, who cried when she saw the girlfriend, later told investigators she was afraid of Green and complied with his various orders because of that.
In August 2016, the ex-wife took the woman to a job interview. Charges say Green was angry that she did not have a job. At the interview, the woman initially lied about her visible injuries, after the ex-wife told her to. When the interviewer didn't believe the woman and learned it was from abuse, she was taken to a local shelter.
The ex-wife became "frantic" upon learning this, later telling investigators that she was concerned Green would come after her when he learned the woman had gotten away.
Green has two prior convictions for partner or family member assault, one in 1998 and another in 2017, involving different victims.
The business news you need
With a weekly newsletter looking back at local history.