One of the world's largest cargo planes has been hanging out at the Billings airport during the past week, shipping massive loads of construction materials to a cluster of islands in the Pacific Ocean after a devastating typhoon struck in October.
The Antonov An-124 transport plane is being used as part of a contract with the Federal Emergency Management Administration to shuttle building supplies to the Northern Mariana Islands, a U.S. territory north of Guam, said Shane Ketterling, assistant director of aviation and transport at Billings Logan International Airport.
With wind gusts that reached up to 180 mph, Super Typhoon Yutu devastated the group of islands and was the strongest storm to hit any part of the U.S. this year, according to the Associated Press.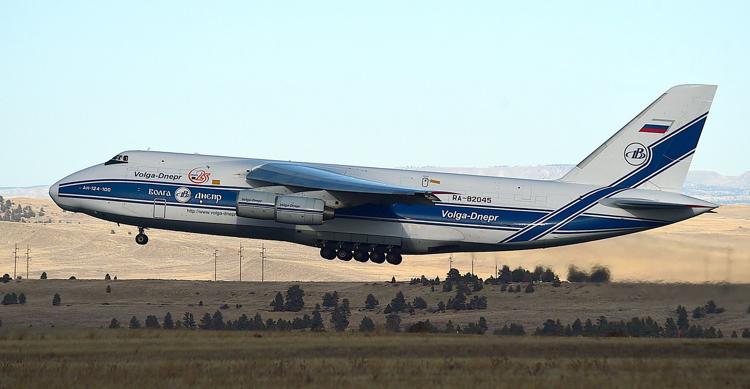 A total of five flights, two of which have already been completed, will transport supplies from Billings to Saipan through Saturday, Ketterling said. Billings became the starting point for the more than 12,000-mile round trips after Bridger Steel won the federal contract to provide a large portion of the supplies.
The contract calls for the steel company, which is headquartered in Billings, to provide more than $1.2 million in steel roofing panels, siding panels and trim details, said Eric Simonsen, Bridger Steel's vice president of sales and marketing.
"It was very competitive, and they needed it in a hurry," Simonsen said Tuesday.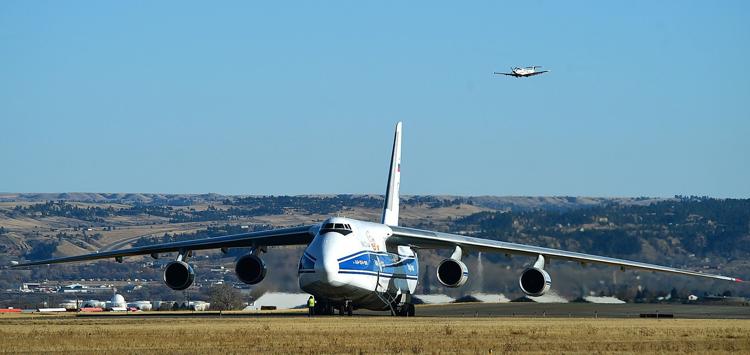 The company used more than 53 miles of steel coil, the raw material for its manufacturing processes, and ran double shifts at its seven production facilities in Montana, Wyoming, South Dakota and Washington to complete the order within the two-week window, Simonsen said.
In addition to other building materials, the massive cargo plane will be shipping four semi-truck loads of steel products per flight from Billings.
In the midst of the time crunch, airport officials were caught off-guard by the plane's unique requirements, Ketterling said.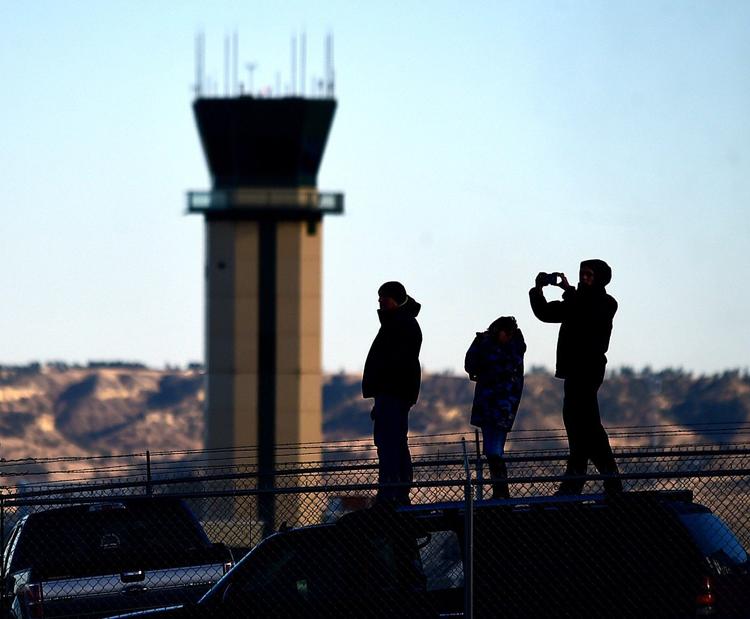 "We were one of the last ones to find out, so we were scrambling," he said. "And this time of year, with all the mail cargo packages being sent for the holidays … all the ramp space where we would normally park this aircraft was unavailable, so we basically had to park him on a taxi field in the middle of the airport so he could operate."