MISSOULA — A Missoula mobile mapping technology company announced recently it has raised $20.3 million in venture capital investment funding from a host of equity firms located everywhere from New York City to Silicon Valley.
The company, onXmaps, was started by Eric Siegfried in Missoula in 2009 and recently completed construction of a second addition to its headquarters on Brooks Street.
It now employs nearly 70 people and is constantly hiring. The funding round was led by global growth equity investor Summit Partners, which has more than $14 billion in capital dedicated to more than 475 companies worldwide, such as Uber and Staples.
Additional investors include Bessemer Venture Partners, Millennium Technology Value Partners, Next Frontier Capital and Steve Burke, the CEO of NBCUniversal and executive vice president of Comcast. Together, the investment companies issued a statement calling it the "largest growth equity investment in a mobile and consumer-focused business in Montana's history."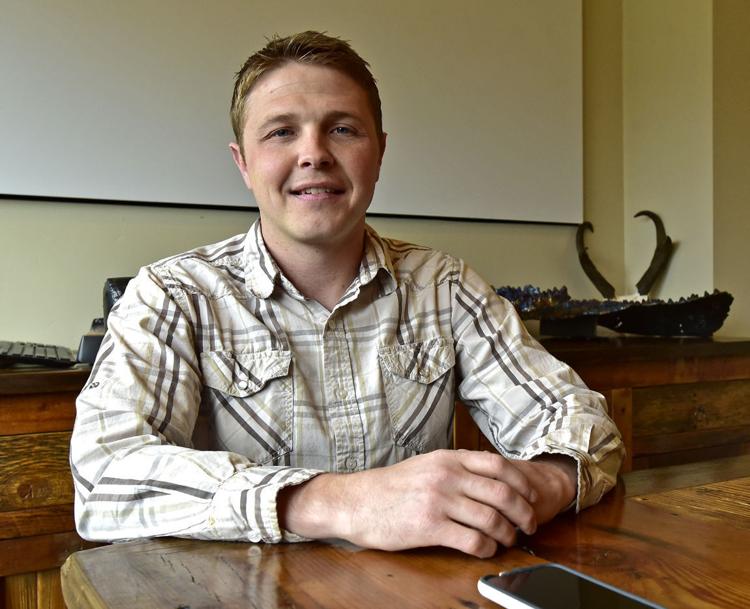 "The onX team is incredibly passionate about empowering our customers' outdoor pursuits by providing the best mobile experience and most relevant data," Siegfried said. "This investment enables us to take our solutions and our team to the next level. Whether our customers are hunting big game, looking for the best spot to camp, fishing new water, or walking land ownership boundaries, onXhas them covered — now and in the future."
The company has developed a wide range of technology, including onXHunt, a way for people with smartphones to download topographic maps that they can use with their cellphone's GPS capabilities even when they are out of cell range. That way, a user can pinpoint where they are in relation to their surroundings, even deep in the wilderness.
You have free articles remaining.
Keep reading for FREE!
Enjoy more articles by signing up or logging in. No credit card required.
The capital will be used to hire people at onX's Missoula and Bozeman offices.
"In many ways, the onX story represents the quintessential entrepreneurial journey," said Greg Goldfarb, managing director at Summit Partners and onX board member. "Eric founded onX to address a major gap in the outdoor recreation market and bootstrapped the business to an impressive scale. OnX HUNT combines the power of the nearly ubiquitous global positioning receivers that are now in every smartphone with layers of mapping information to help users get the most from their time in the wild. We are excited to partner with the onX team for this next phase of growth."
Siegfried was introduced to Summit Partners by three former RightNow Technologies executives: Susan Carstensen, Jason Mittelstaedt and David Vap.
"A growth equity financing of this caliber, by a Montana company, is testament to onX's vision and resolve to build best-in-class products for customers," said Jason Mittelstaedt, founding partner at Yellowstone Growth Partners and onX board member. "It's been an incredible experience partnering with Eric and the team for the past two-and-a-half years to transform the business into a world-class mobile technology company. The growth of the company, team, technology and brand is amazing. And we believe they are just getting started."
Christina Quick Henderson, the executive director of the Montana High Tech Business Alliance, said it's one of the largest ever venture capital investments in a Montana business.
"In terms of one-time investments, this is big," she said.
The last major investment announcement by a Missoula tech company was Submittable, a company based in the Florence Building downtown that created a software platform to accept and organize content. The company raised $5 million in Series A investments in June of 2017 after a $1.3 million round in 2015.