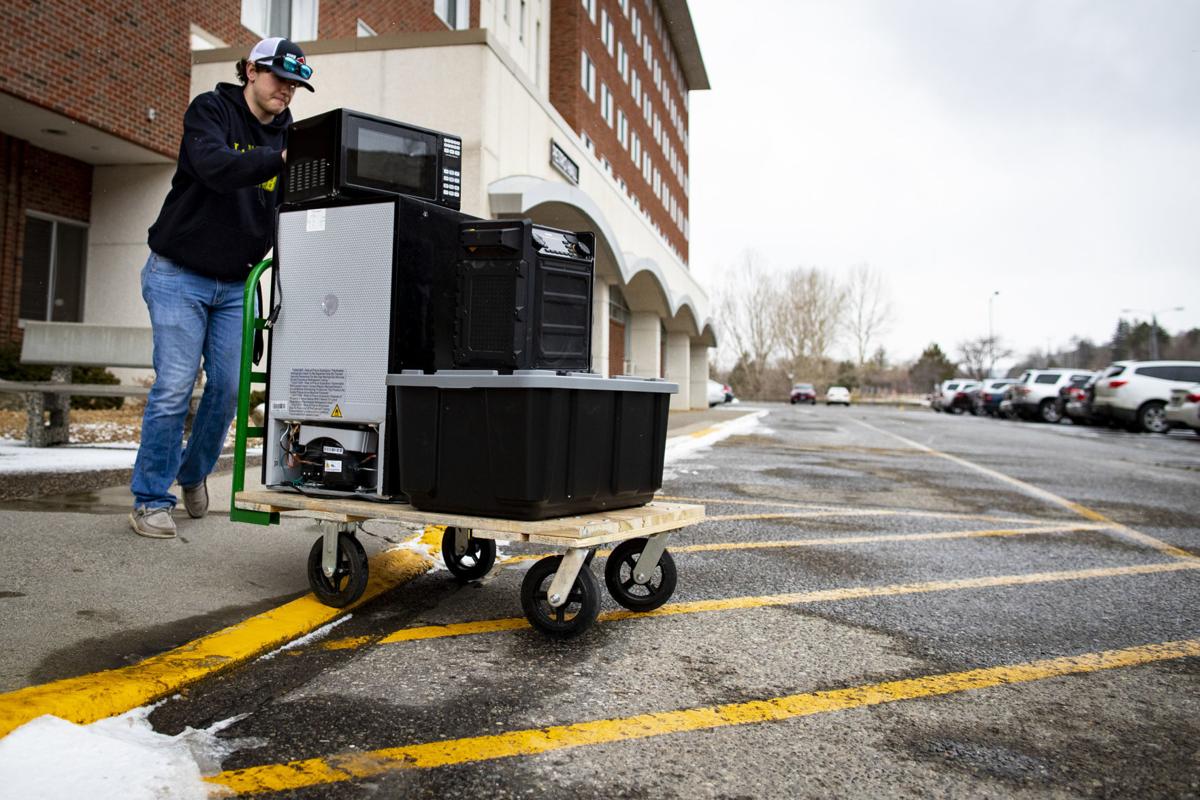 Montana universities that are pushing students to leave campus will offer refunds for housing and meal plans, state officials confirmed Monday. 
Schools in the Montana University System, like flagships in Missoula and Bozeman and regional schools in Billings, have asked students to move off campus if they have somewhere else to live. Dorms haven't closed, but officials have said that remaining students could get moved into different rooms to enforce social distancing practices.
Classes will be taught online only for the rest of the semester. 
In an email to students, Montana State University Billings Chancellor Dan Edelman said "we recognize there are other issues of importance, financial and otherwise."
The refunds will cover the period from March 23 to the end of the spring semester. Schools are required to have their refund process set by Wednesday, and to have refunds available by April 15. 
At the University of Montana, a push to get students to move out created some confusion. A Sunday email encouraged students to move out immediately, and some students interpreted that to mean that dorms were shutting down. They're not. 
"I know the tone of the email may have struck many of you as inappropriate. Please know that the intentions behind this message, which I approved before it was sent, were the right ones despite the manner in which it was delivered," UM provost Jon Harbor wrote in a post on the UM website. 
Budgets
Housing refunds won't sink a campus budget on their own, according to Tyler Trevor, the Office of the Commissioner of Higher Education's deputy commissioner for budget and planning. 
"It's not going to put anybody underwater on this specific item," he said. "It's the cumulative effect that we're worried about."
Budgets for universities are set using a formula that depends heavily on enrollment. Long-term drops in enrollment at the University of Montana and MSUB in particular have led to budget crunches at both schools. 
"That's going to be the key," Trevor said, throwing out several different scenarios. Do out-of-state students decide to jump ship as economic and health care uncertainty continue across the country? Or does Montana stabilize and become attractive to out-of-staters?
Combined with required shutdowns of educational institutions, it makes predictions nearly impossible, he said. 
"It changes literally daily."