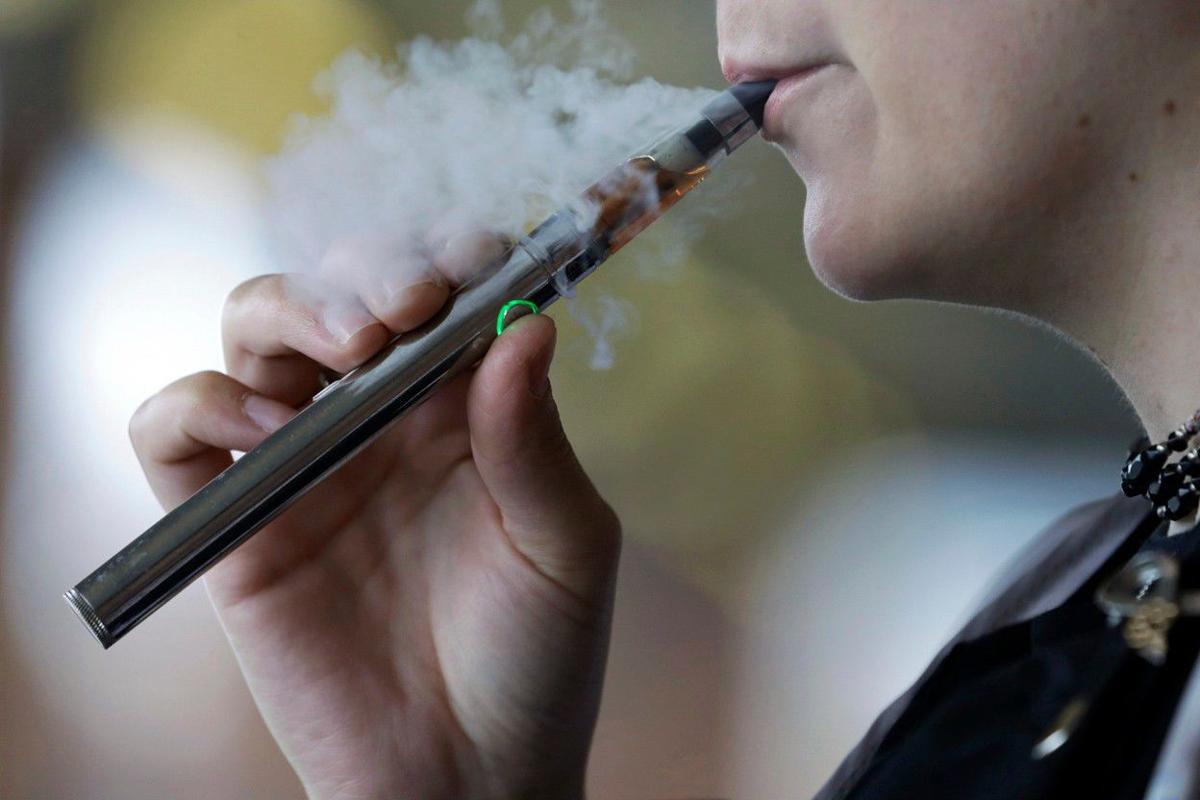 When Nicholas Tietz heard about the upcoming statewide ban on the sale of flavored vaping products, he was concerned.
Tietz, the business director for B-Town Vapes, said that the ban will affect the store, with the owners planning to lay off an employee and have already put all of their flavored e-liquids on sale.
Business has been booming, and B-Town Vapes even moved to an expanded location on Broadwater Avenue in September. Now Tietz and his co-workers are wondering what to do.
"We're liquidating our flavored e-liquids, because obviously we don't want to be stuck with a bunch of flavored e-liquids on our shelves in case the ban did fully go into effect," Tietz said. "It's very sad and unfortunate, since we did move into our new location. We have zero plans of changing our hours, (and) we have zero plans of shutting down."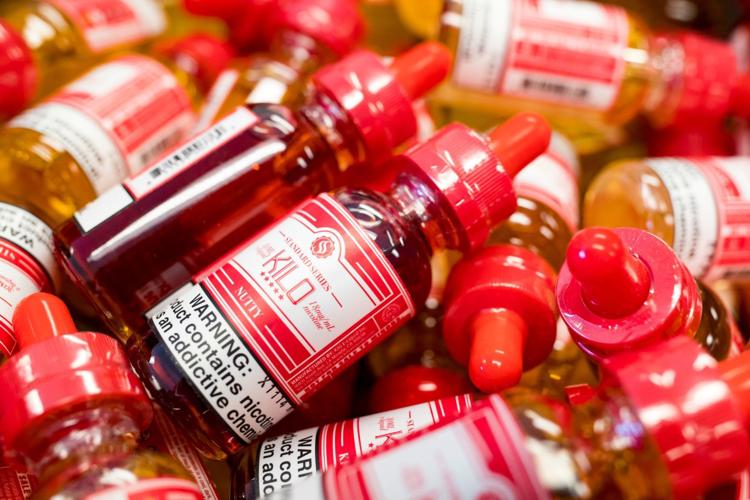 Gov. Steve Bullock announced the emergency ban of flavored vaping products Oct. 8. The rules will take effect Oct. 22 and last for 120 days. Retailers don't have to destroy their products under the ban, but must pull them from their shelves for the 120 days.
The move follows a similar edict from the federal government, but the Trump Administration hasn't released any specifics.
Vaping has been linked to severe lung disease in more than 1,000 cases reported in 48 states. Twenty-three people have died. Health officials have long raised concerns about long-term health effects of vaping. Montana has had two cases of severe lung illness associated with vaping — one in Yellowstone County, and a second announced Tuesday in Gallatin County.
The rules are to help curb e-cigarette use among young people while authorities investigate what product or chemical is causing the illnesses, Bullock said during a press conference Oct. 8.
In 2019, 58% of Montana's high school-aged youth reported they have tried vaping, 30% reported vaping in the past month, and 13% report using it at least 20 days in the prior 30-day period, according to the Montana Department of Health and Human Services.
According to the Montana Youth Risk Behavior Survey, 58% of students tried a vaping product, up from about 46% in 2017. More than 8% of students used a vaping product daily, up from about 2% in 2017.
The trend is erasing gains made against cigarette use. Almost 32% of students smoked a cigarette or used a vaping product; that's fewer than in 2015, but more than in 2017.
Flavors like grape bubble gum purposefully target kids, Bullock said.
"This is the right thing to do during the outbreak of these illnesses and deaths, and it's the right thing to do for the future leaders of our state," Bullock said during the conference.
Montana's two patients aren't children. Yellowstone County's patient is in their 30s and Gallatin County's is in their 20s. Both have been discharged from the hospital and are at home recovering, said DPHHS spokesman Jon Ebelt.
B-Town Vapes aims to sell all 300 flavors of vaping and CBD products, including menthol flavors, by Oct. 22. The ban does not affect vape products that are tobacco or marijuana flavored, according to the emergency rules document.
But Tietz admits that the ban's rules spelled out by Bullock are confusing, and he and other vape shops have received no communication from DPHHS.
"It's kind of confusing on what they want us to actually do," Tietz said.
DPHHS mailed out information on the emergency rules to all medical marijuana and tobacco retailers in the state Thursday, Ebelt said. He encouraged anyone with questions to email the department at chronicdiseaseprevention@mt.gov.
Many vape shop owners argue that other solutions could have been sought in place of a ban. Deanna Marshall, who owns vape shops in Bozeman, Belgrade and Hamilton, and is a member of the Smoke Free Association, said she's also frustrated that no one reached out to vape shop owners for input.
You have free articles remaining.
The Smoke Free Association, along with 15 other vape shops across the state, plan to file a lawsuit to seek an injunction on Bullock's temporary ban.
"To be able to sit at the table with these agencies and Gov. Bullock would have been really nice, because we do have ideas to help," Marshall said. "But not once was anybody offered a chance to sit at the table with him."
Vape shop owners pin the blame for the illnesses on products containing THC or those that are made on the black market. THC is the psychoactive ingredient in cannabis.
Marshall said many vendors are eager to help keep vape products out of minors' hands.
Eliminating sales in gas stations and online e-liquid sales is one solution, she said. Another would be to revise Montana law to prohibit the sale of vape products to children, just like tobacco and alcohol products are.
"It would have been the exact same punishment for handing alcohol over to a child," Marshall said.
Counterfeit vape products that may contain harmful contaminants can be found online, and it's also easy for children to order them, Marshall said. In a vape shop, customers always have to present identification, Marshall said.
Because of the ban, Marshall will have to lay off all 12 of her employees, and she fears going bankrupt.
"I'm devastated, knowing that I'm going to be bankrupt in a few months and lose my home and my business and everything that I own," Marshall said. "I've got 12 employees who are going to be on the unemployment line on the 22nd."
Jason Cornfeld, owner of Old Skool Vape Society in Billings, said vaping helps wean cigarette smokers off of tobacco, and that flavored e-liquids help his customers disassociate from cigarettes.
About 95% of Cornfeld's business is made from the sale of e-liquids. He's concerned about staying open for the four months during the ban.
"I'm still telling customers that we'll still sell tobacco (flavored e-liquids) and e-liquids that are unflavored, and half of them say that they'll just go back to smoking, and that's heart-breaking," Cornfeld said. "Those are coffin nails they're smoking."
DPHHS stated that the emergency rules banning the products are "necessary because no other administrative act can be taken to avert this imminent peril to public health, safety and welfare of Montana youth who vape or may be considering trying vapor products."
"Once Montana identified its first case of vaping-related pulmonary illness, Gov. Bullock asked us to look into what we could do under Montana law to protect kids, especially from this outbreak," said Jessica Rhoades, Gov. Bullock's health policy adviser. "We are confident that the emergency ban is the best approach that we can take to protect Montana kids from serious injury and illnesses."
It's not yet clear what's causing the illnesses, Rhoades said.
Food and Drug Administration approvals for foods and drinks aren't the same as FDA approvals for products that are inhaled, she said. And while several vape shop owners said their products all contain FDA-approved ingredients, Ebelt said the FDA hasn't yet stepped up enforcement of its vaping regulations, so the state can't be sure if that's true.
Illnesses will continue to be reported and the state will keep working with the Center for Disease Control and the FDA to find what's causing the illnesses, Rhoades said. But for now, the nation is dealing with an outbreak and Bullock wanted to take action, Rhoades said.
"That's what emergency rules are designed to do so that we can act quickly when there's a growing outbreak," she said.
While businesses are left wondering what to do next, many customers are upset as well. Many have called Bullock's office.
"We're family," Tietz said. "Our customers are family to us, our employees are family to us, things like that. There are a lot of emotions."
The business news you need
With a weekly newsletter looking back at local history.