A craft distillery connected to Thirsty Street at the Garage is set to open in March, as the brewery gears up to expand its hours and bring in more live shows and events.
Allen Hodges, a retired pastor, is set to open Undammed Distilling Co. at 2123 First Ave. N. and will share a space with Thirsty Street at the Garage. 
The distillery and tasting room opened in 2010 by George Moncure is on the south side of the brewery area at 2123 First Ave. N.
Moncure founded Yellowstone Valley Brewing Company 1996, and in 2018 sold it to Mike Mathew and Kay Foster. The distillery never reopened. 
Hodges read a Billings Gazette article on the Dawsons acquiring the new building, which included a line that Mathew was looking for someone to occupy the distillery. He thought 'why not?'
"I was thinking about being done pastoring and it was like it would be really fun to go more on the science side and play with a giant chemistry set," Hodges said.
Hodges started Billings Vineyard Church in 2005 and retired as its pastor in September. 
Learning curve
Hodges became interested in distilling through his love of single-malt scotch, but as a first-time distiller the past few months have been a learning curve since gaining his licensing.
Shea Dawson, of Thirsty Street, helped him make a mash — a mix of corn, rye or malted barley with yeast that is fermented —and Trailhead Spirits helped the first-time distiller get familiar with the still, process and equipment.
Undammed joins Trailhead Spirits on the West End and Aslyum Distillery on Montana Avenue as the third distillery in Billings.
Single-malt scotch and vodka will be served in the tasting room only, and gin and bourbon will be available for purchase at a state liquor store, or local bars.
The name 'Undammed' could be interpreted as a nod to Hodges' former profession, but really is a tribute to one of Montana's most defining landmarks.
"I just want to put out spirits that really honor the Yellowstone. It's a wonderful river," Hodges said.
The Yellowstone is the longest, and last, major undammed river in the lower 48 states. It flows 671 miles into the Missouri River before eventually flowing into the Atlantic Ocean.
The river embodies a personal philosophy of Hodges', summed up by poet, novelist and environmental activist Wendell Berry's quote: "Do unto those downstream as you would have those upstream do unto you."
Hodges thinks the quote, in essence a retooling of the Golden Rule, applies not only to rivers but to the movement of people.
He sees it in Billings' own economy, which relies on people from Eastern Montana and other rural areas both upstream and downstream.
"It helps us be mindful to take care and respect others. I am grateful for the imagery of the river in terms of how our country works," Hodges said.
Recently, he reached out to Berry, who lives in Kentucky, to ask permission to use the quote on his bottle labels. Berry's letter in response is framed in the tasting room, Hodges said.
All four of his liquors will be named after tributaries of the Yellowstone River: Shields River Single Malt Scotch, Thief Creek Bourbon, Ghost Creek Vodka and the Hole-in-the-Rock Gin.
"Hole-in-the-Rock is a little creek that comes south out of the Crazy Mountains, flows into Duck Creek and then into the Yellowstone," Hodges said.
A portion of the distillery's proceeds will go to conservation efforts for the Yellowstone, he said.
Although opening during a pandemic, Hodges said the timing seems encouraging and a slow start will give him time to hit a stride.
For now, Undammed Distilling Co. will be a one-man show. Hodges will distill and bottle the liquor and serve the small tasting room — which seats 14 — himself.
"Hopefully people will like our product and then I'll be able to hire some more help," he said.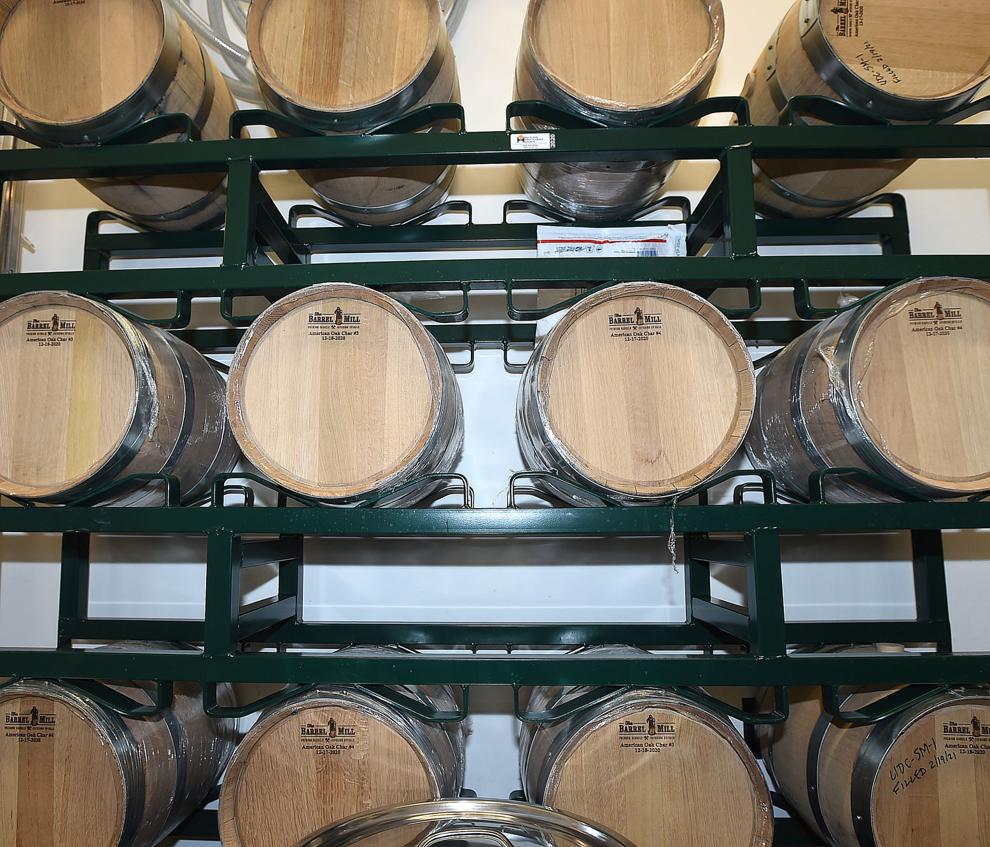 He plans to open by March 24. Hours will be Wednesday through Saturday 4 p.m. to 8 p.m.
Thirsty Street owner Shea Dawson, who opened the second location Thirsty Street at the Garage last March, hopes the relationship between Undammed and Thirsty Street will be symbiotic.
Cocktail fanatics will have a place to relax at Undammed before heading to an 8 p.m. concert next door.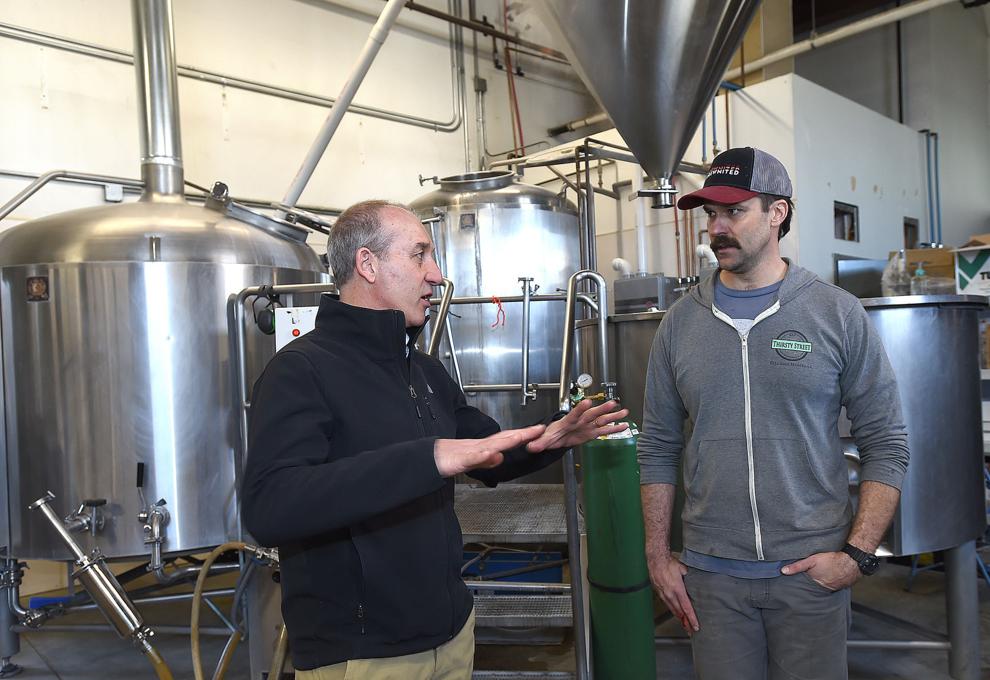 Expanded hours, beverages
Thirsty Street at the Garage will also undergo some changes with the arrival of a retail beer and wine license, Dawson said.
Currently, Thirsty Street at the Garage remains under the restrictions of brewery taproom license, meaning it can only serve patrons three pints per day and serving hours end at 8 p.m.
With the retail license, Thirsty Street at the Garage can stay open past 8 p.m., serve a wider selection of alcoholic beverages, consistent with Thirsty Street's first location at 3008 First Ave. N., which already operates with a retail beer and wine license.
"The biggest thing is we can start shows at 8 p.m. to about 11 p.m.," Dawson said. "It just kills you when you shut down at 8 p.m."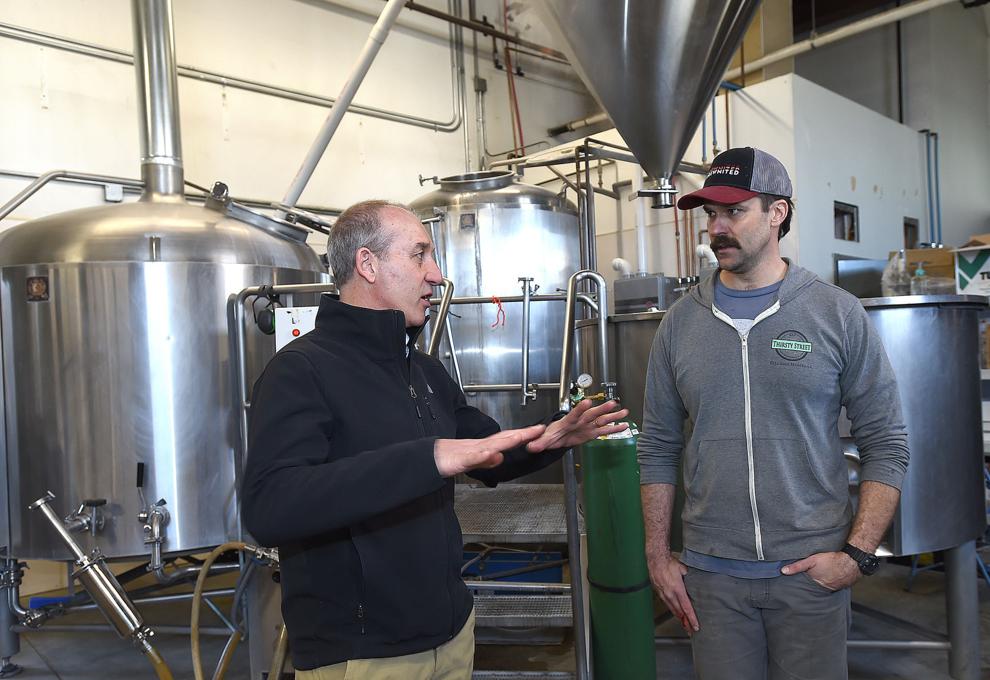 Shows currently held at The Garage venue have to wrap up by 8 p.m., usually beginning by 6, which makes it hard for people to squeeze in both dinner and a show or arrive after work.
Other events, like trivia nights and an open mic night, won't have to cut short by 8 p.m. On days without live music or events, Dawson conservatively thinks Thirsty Street at the Garage will close by 9 p.m.
"We're so happy to start doing things again," Dawson said. The later hours will begin mid-March, Dawson said. The first 8 p.m. show will happen March 6th, although some shows already booked out for the month may still begin at 6 p.m.
Jill and Shea Dawson, who opened Thirsty Street Brewing Co. in 2016, purchased the second location with partners Paolo and Nancy Garbasi with the intention to focus on live music and events.
It opened just days before the state went into a stay-at-home order.
The Garage hosted some live music events during the summer, but business slowed in the fall and winter as the COVID-19 situation deteriorated, Dawson said.
"It worked, but it's not ideal when you've just bought a place," he said.
Looking forward to summer, Dawson is happy to finally see the full potential of the space.
"We can open the garage door and you'll have a great view from the outside and inside," he said. "We're really excited to let it be what it is supposed to be."
Craft beer is big business in the U.S., contributing more than $79 billion to the U.S. economy in 2018. COVID-19 has created a massive disruption of supply and demand, and beer across the state is at risk of going bad. 
Retrospective: Billings Brewing Company
Retrospective: Billings Brewing Company
Beer-bottle car beside Billings Brewery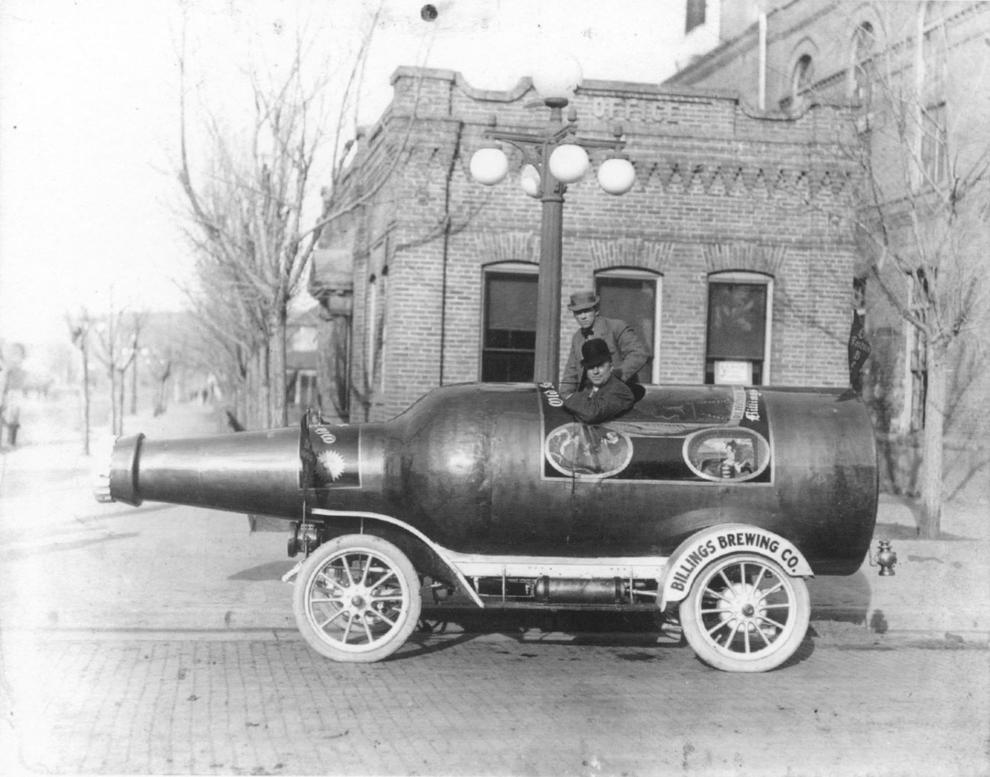 Billings Brewery sign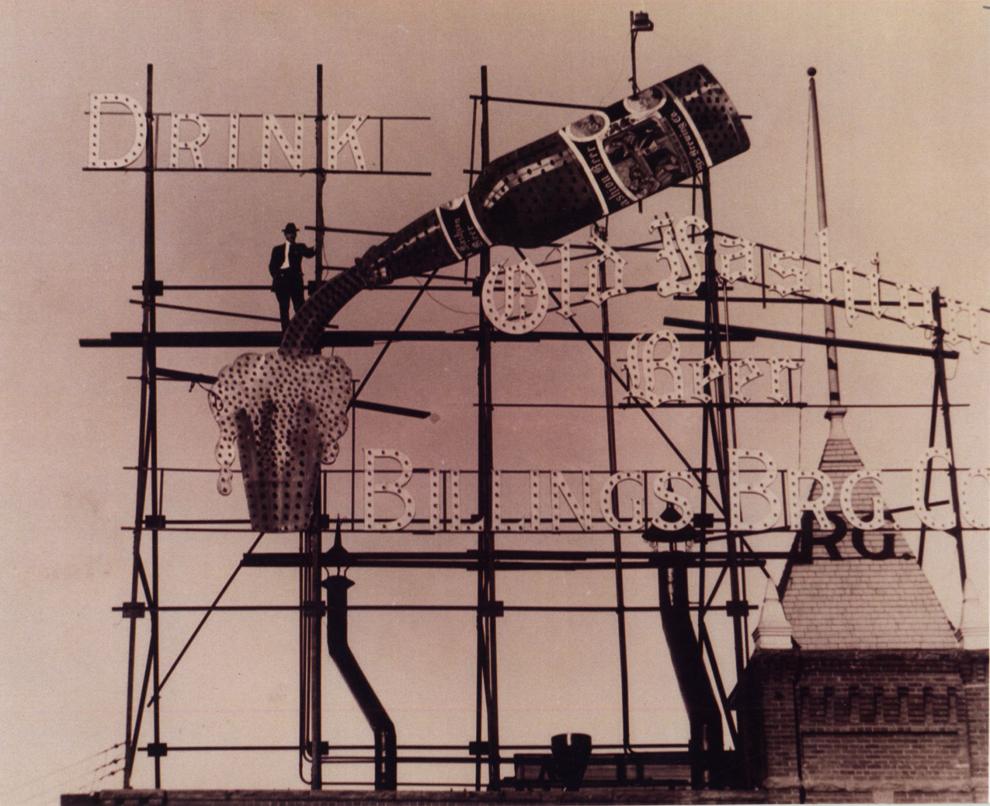 Billings Brewery exterior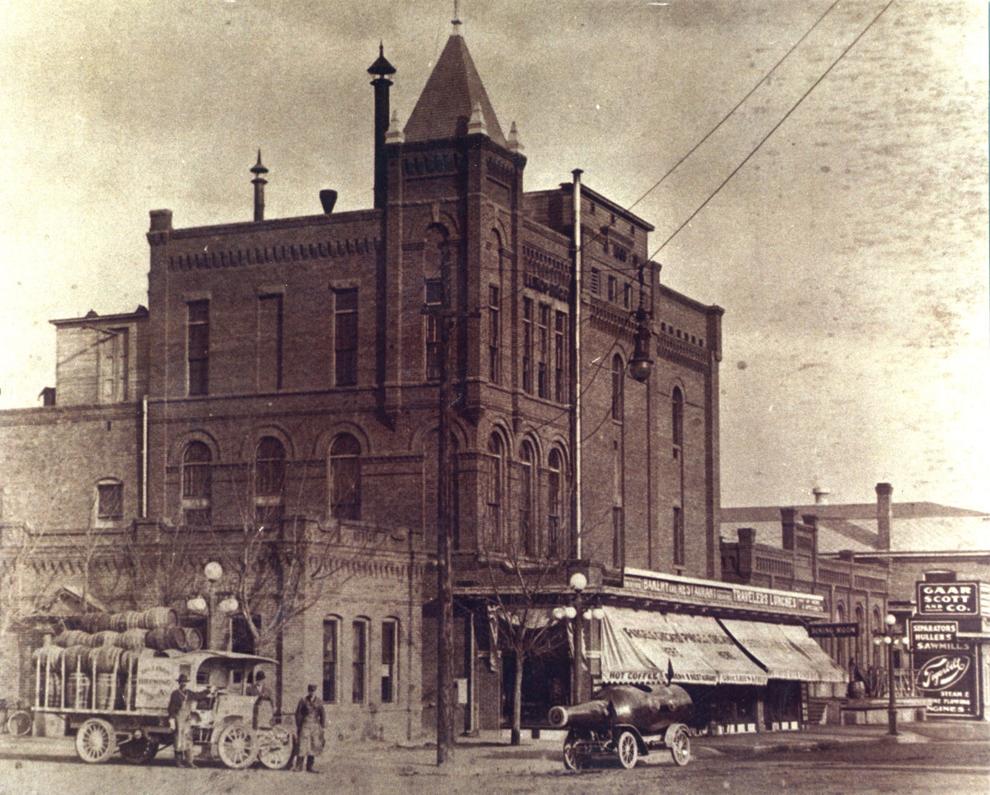 Construction of the Billings Brewery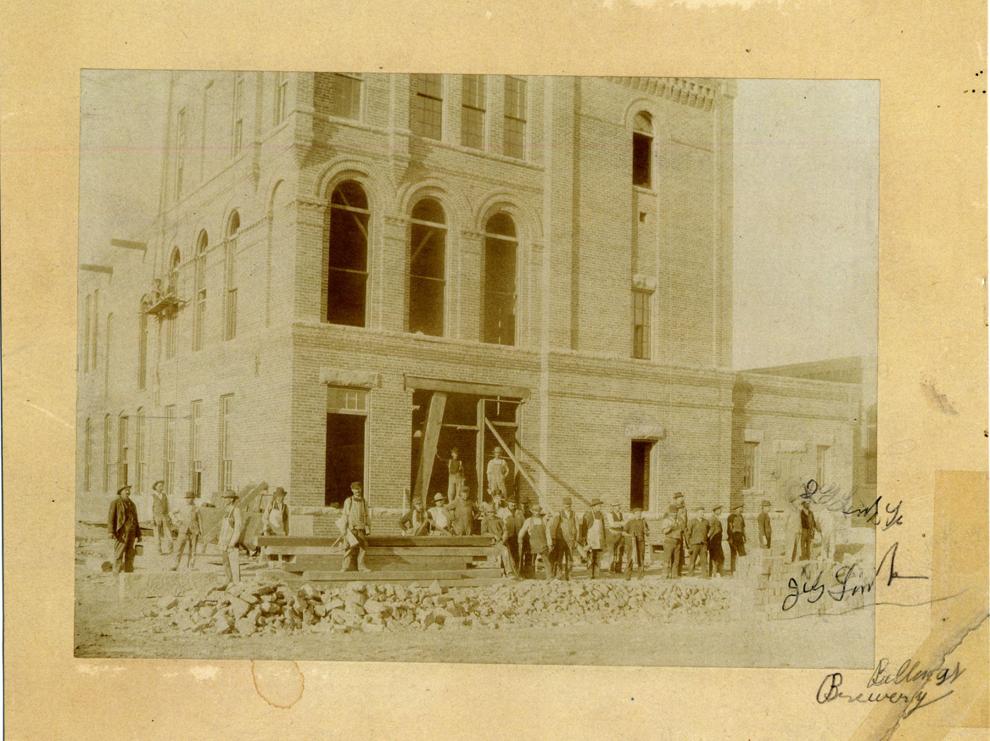 Billings Brewery's beer-bottle car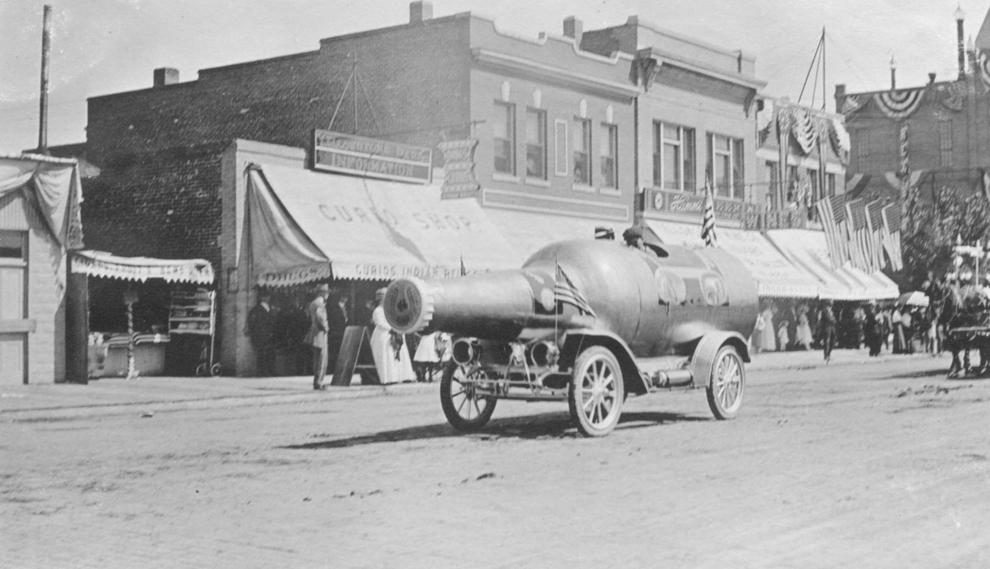 Billings Brewery workers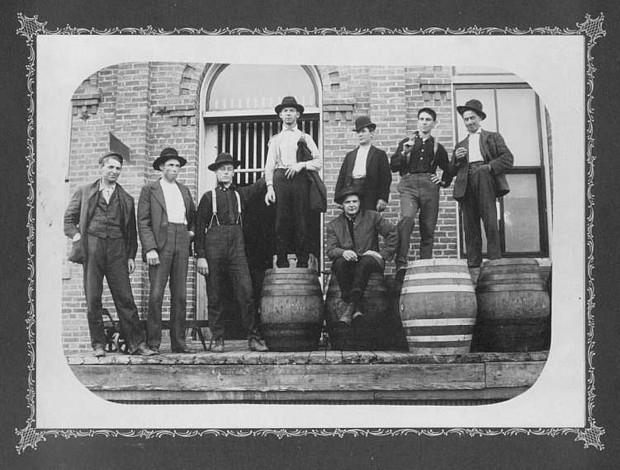 Beer wagons at the Billings Brewery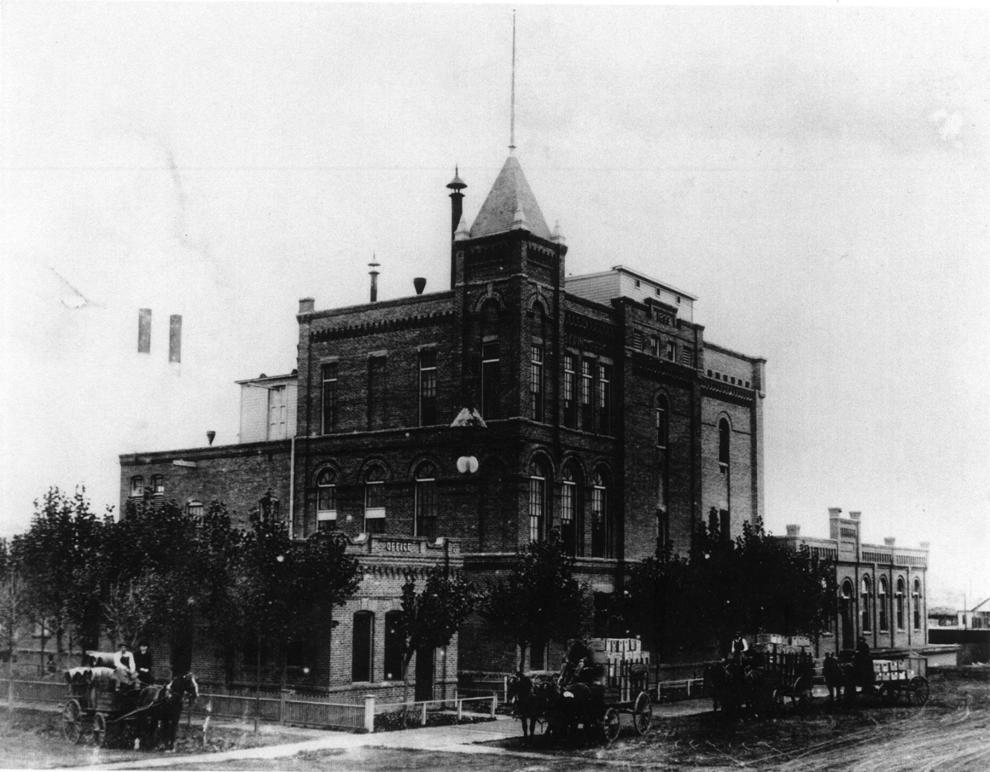 Bottle car parked by Billings Brewery office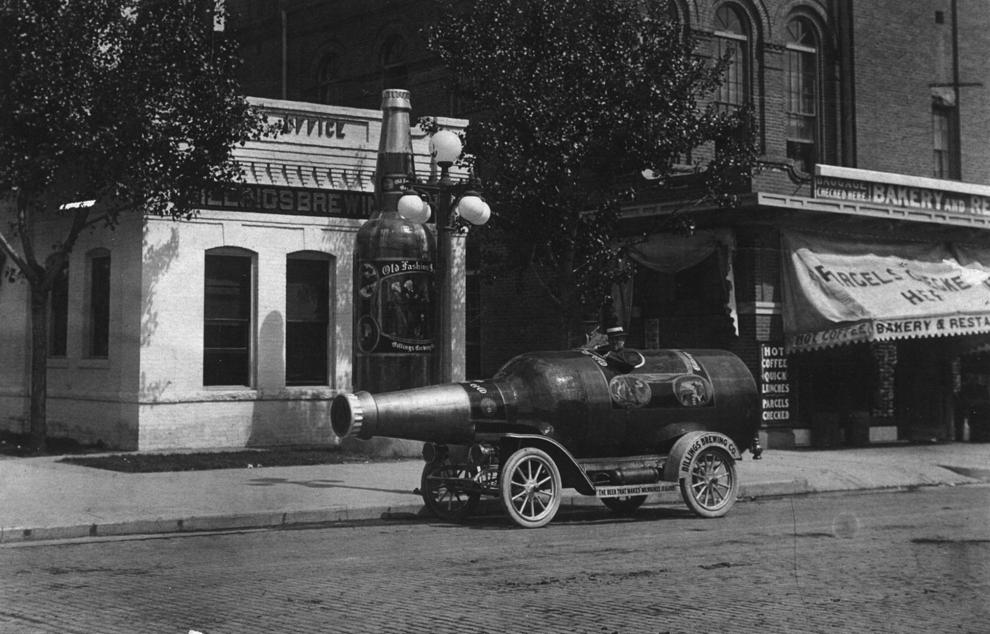 Billings Brewery sign at night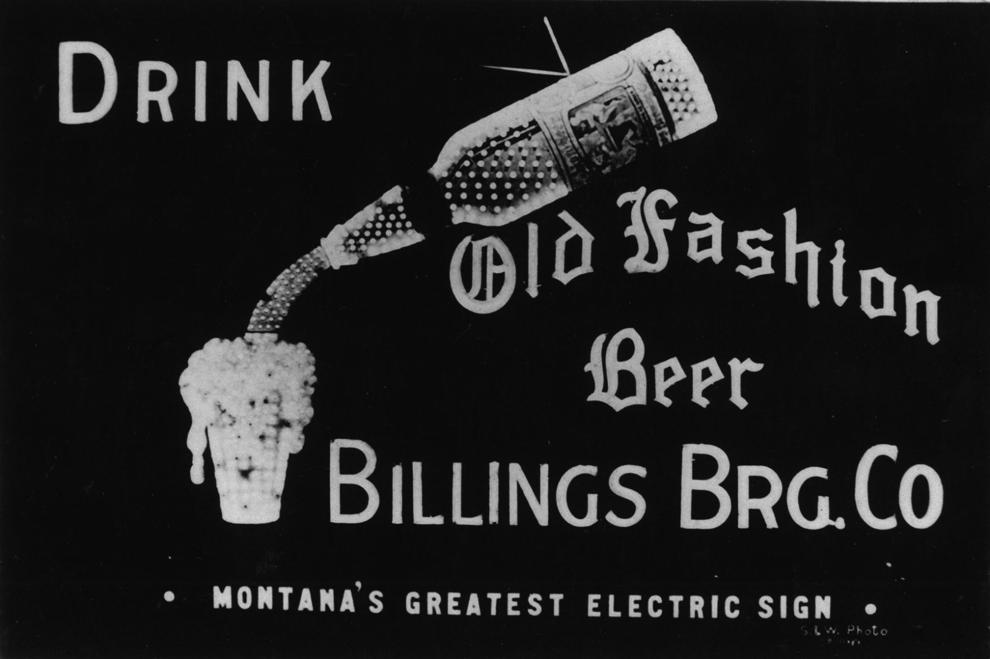 Horse-drawn delivery wagon outside the Billings Brewery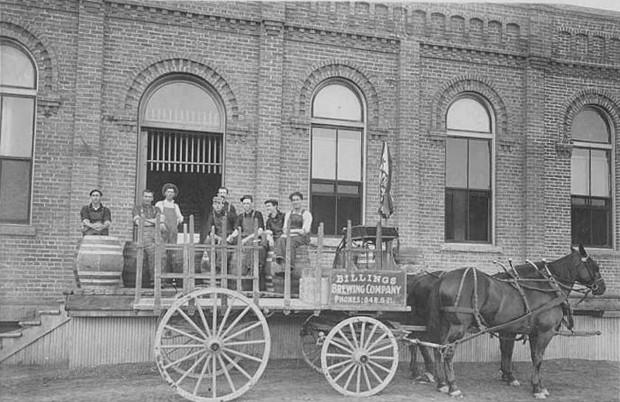 Bottle car parked by the Bilings Brewery
Billings Brewery interior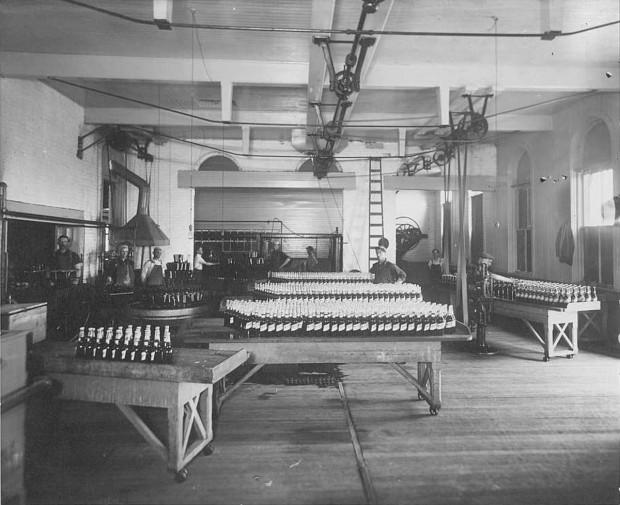 Montana Avenue street scene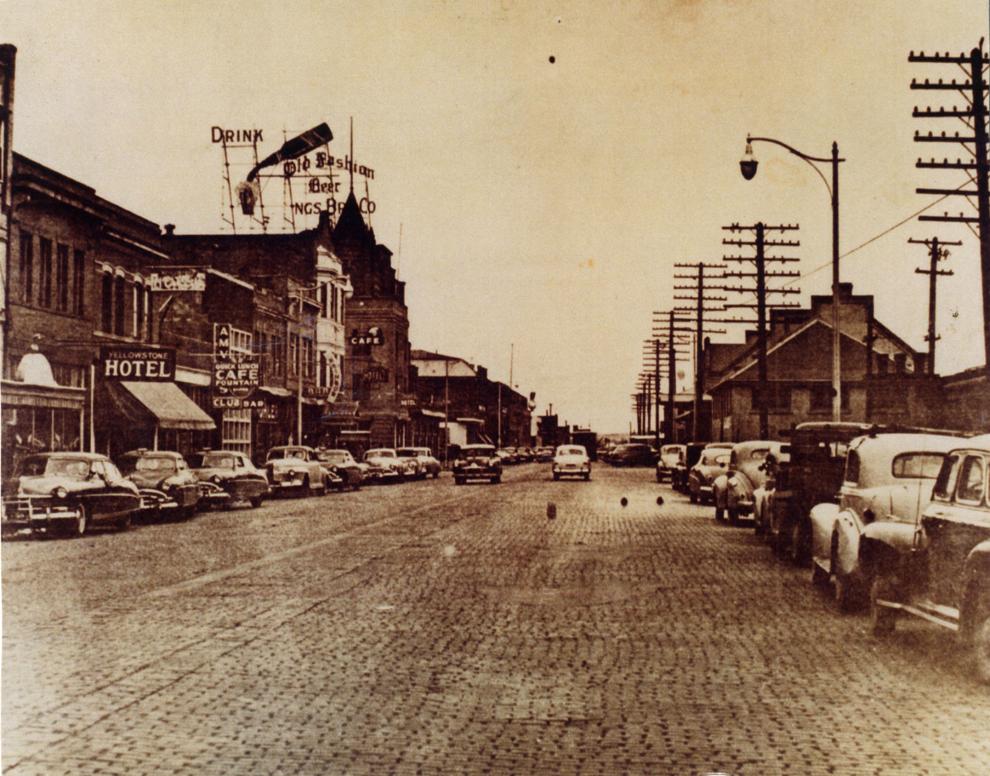 Demolition of the Billings Brewery