Überbrew in downtown Billings is joining a national trend and ditching glass bottles for aluminum cans for its craft beer.
Six-pack cans of the brewery's signature Hefeweizen, White Noise, appeared on the shelves Tuesday at Lucky's Market in Billings and are arriving at other retailers in the area, according to Überbrew spokesman Paul Morup.
Überbrew recently switched its contract brewer to Sleeping Giant Brewing Co. in Denver, which allowed the brewer to switch to cans and boost its distribution, he said.
The reasons are multiple: Cans travel easier, weigh less for packing and won't shatter on a camping or boating trip, Morup said.
"Cans are just a superior vessel for your beer. Beer hates … sunlight and oxygen … If you're claiming you have a superlative beer, you should have a superlative vessel," Morup said.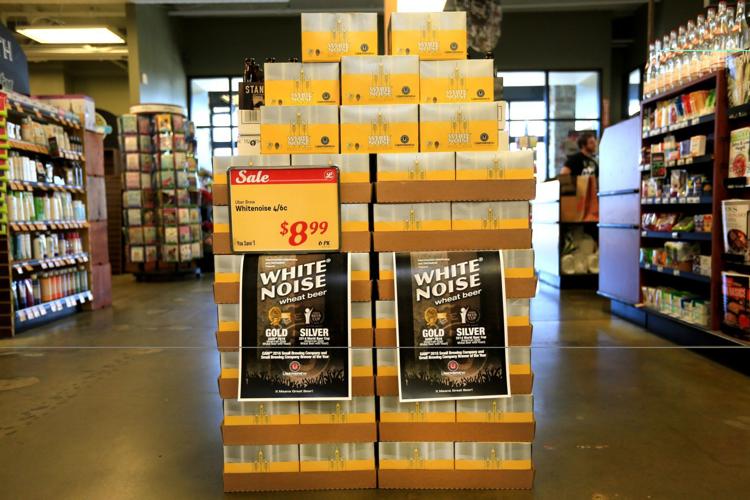 Überbrew is also switching its Stand Down brown ale and Iconic pale ale. Another beer, Canü cream-style ale, will make its retail debut in cans this summer.
The brewery is also expanding distribution into Butte, Helena and Missoula markets. Morup said he hopes the larger footprint will keep downward pressure on retail prices, particularly with the added costs of aluminum.
Since 2014, Überbrew had contracted with Fort Collins Brewing for bottling. The Colorado firm had been recently sold and was halting its bottling for several months, but Überbrew had made the switch prior, Morup said.
Überbrew makes just under 1,000 barrels per year at its pub at 2305 Montana Ave., and the brewery's production is capped by state law. Contracting with outside firms is one of the few ways small Montana breweries can produce beer to sell on retail shelves.
You have free articles remaining.
Keep reading for FREE!
Enjoy more articles by signing up or logging in. No credit card required.
Most craft brewers start out with bottles because they're cheaper and designing a label is easier than designing a logo for an entire can, Morup said.
In Montana, canning is on the rise. Missoula's KettleHouse Brewing Co. sells its Cold Smoke and other beers exclusively in cans in stores, and Bozeman Brewing Company, which makes Bozone, is another big player in cans.
A newer brewery, Meadow Lark Brewing in Sidney, sells both bottles and cans in three states.
Nationwide, cans are an increasingly popular choice for smaller brewers. In 2016, about 40 percent of beer sold from the nation's smallest breweries were in cans, up from about 16 percent three years before, according to the Brewers Association, an industry trade group.
Bottles remain the dominant container for craft beer, but cans are growing faster, Bart Watson, the Brewers Association chief economist, wrote in January.
Perceptions of better quality beer and demand for more diverse packaging are chief reasons for the switch, Watson added.
Morup said Überbrew spent about $45,000 to make the switch, including design work for the cans. Mark Hastings, the head brewer, met several times with Sleeping Giant representatives to ensure quality control.
One challenge was designing the packaging, which was all done in-house. White Noise is a mix of yellows and silver, with wheat stalks sprouting from the lettering.
"Our cans were almost 100 percent designed here at the table at Überbrew by us," Morup said.