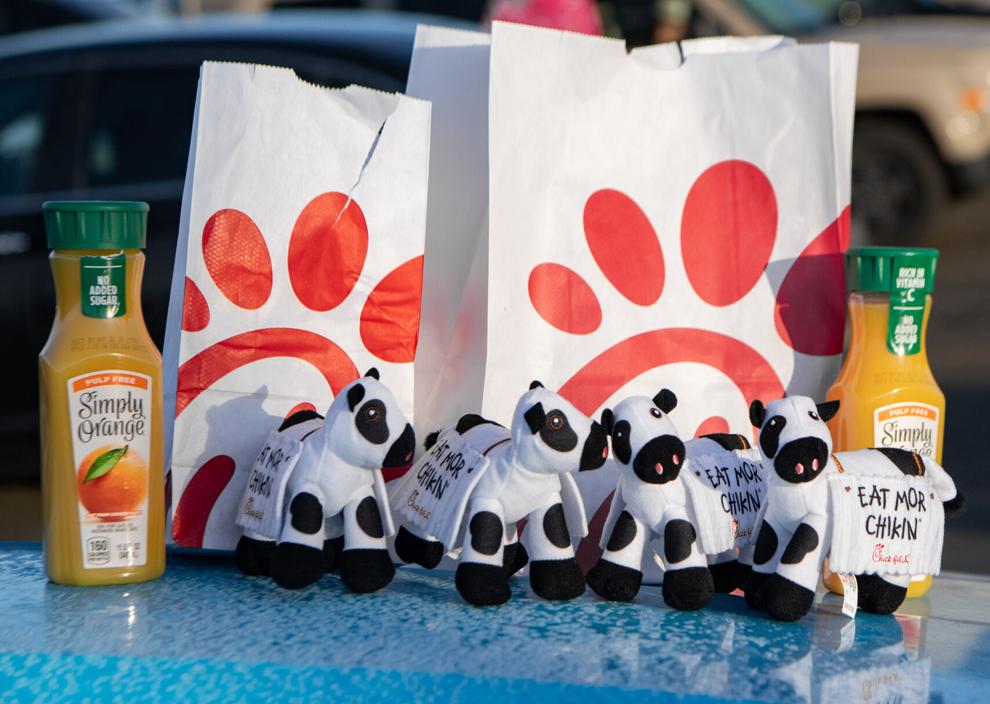 At 6 a.m. Thursday, it was 20 degrees. But at Chick-fil-A, they were lined up anyway.
The restaurant finally opened Thursday morning after more than two years of waiting. A developer first filed a request to bring the Atlanta-based fried chicken franchise to Billings back in January 2021. And the new location, at 670 S. 24th St. W., in front of Planet Fitness, broke ground last April.
At 6:30 a.m. on Thursday, it was finally time. Cars spilled out of the Chick-fil-A drive-thru all the way into the Walmart parking lot. Outside the front door, there was a line of 35 or so eager patrons, some with blankets draped over their shoulders. Inside, an employee washed windows. Nobody had really had a chance to smudge them yet, but better to be safe.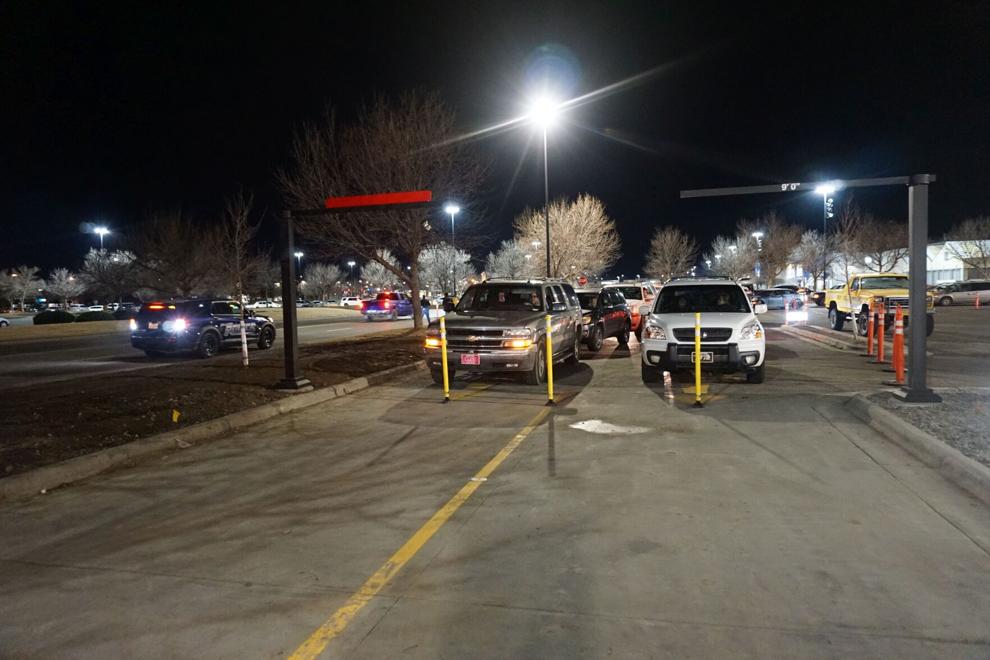 The lucky folks who were at the head of the throng had to wake up pretty early to beat the rush. Noah Berg was first in line for the dine-in customers. The finance major at MSUB had staked his claim in line at 5 a.m., a full hour and a half before doors opened.
"I had nothing else better going on," he said. "I've got class at 8:40 a.m., so I figured I might as well come grab some breakfast first."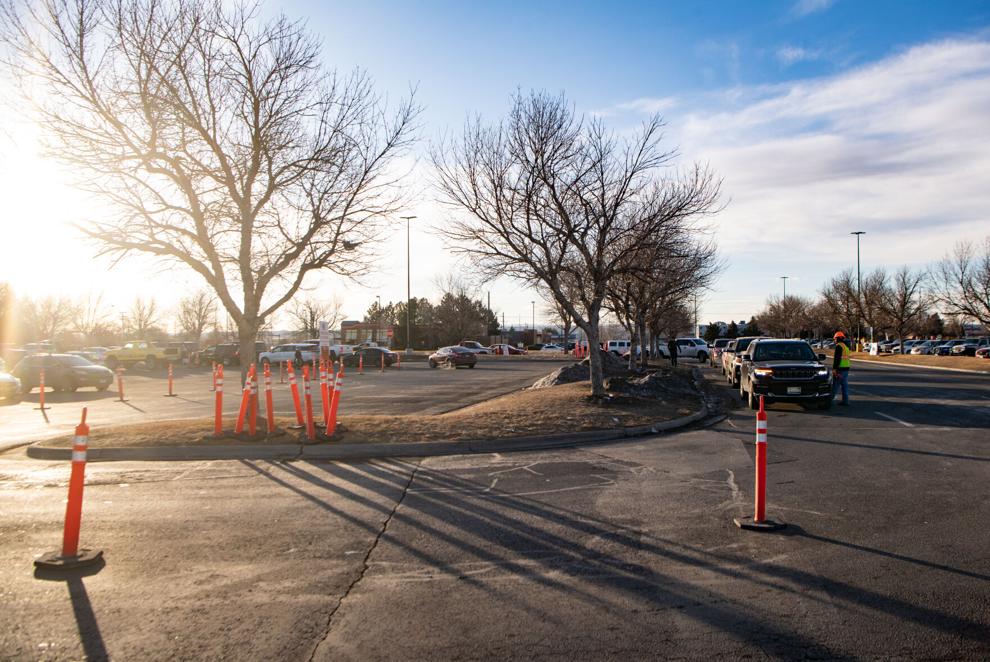 Berg was looking forward to ordering a Hash Brown Scramble, a bowl piled high with scrambled eggs, potatoes, two types of cheese and, of course, Chick-fil-A's proprietary chicken nuggets.
"I think all of Billings is excited to have this here," Berg said. "It'll be a good addition."
A 5 a.m. wakeup call would have been sleeping in for the folks in the drive-thru line. Maddie Skidmore and Tyson Boller, both from Lockwood, arrived at 3:30 a.m. Skidmore had a simple reason for getting up so early to wait in line for fast food.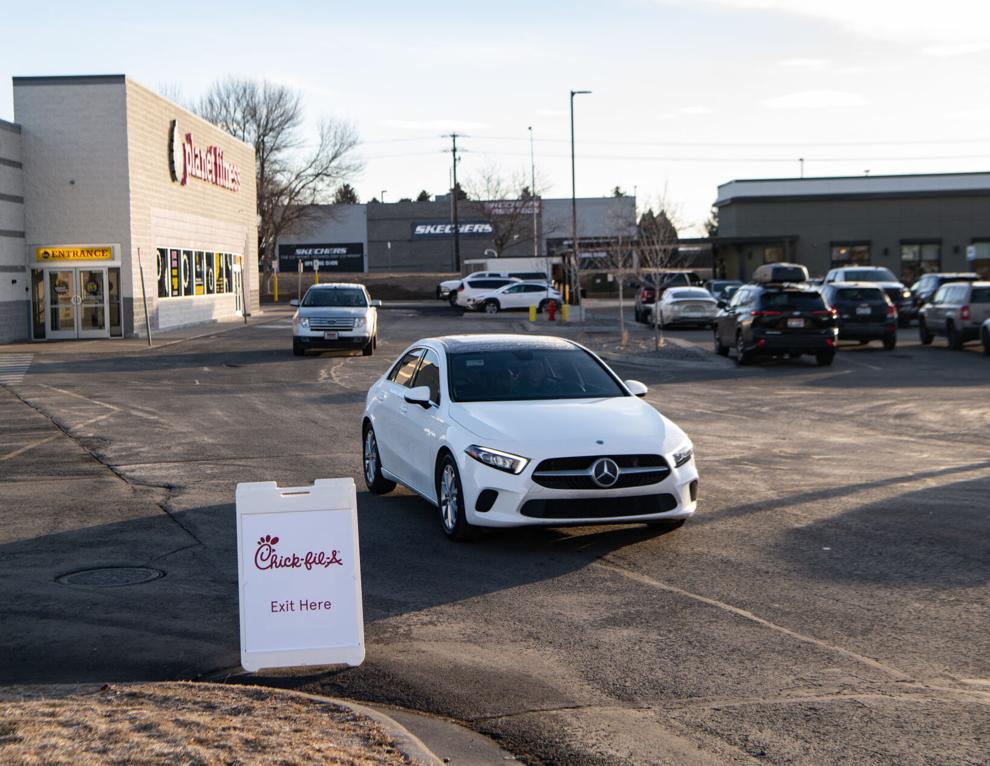 "It's Chick-fil-A," she laughed. "It's pretty good."
Skidmore had eaten Chick-fil-A before, and likes to seek it out when traveling. But Boller had never been to one.
"She just texted me and was like 'Yo, get up.' And, you know, I had nothing better to do at three in the morning."
It was the two of them in the car, but they were buying food for a crowd.
"My mom sent me with a whole list," Skidmore said. "She had it all mapped out."
"We're doing a sort of buffet for breakfast," explained Boller.
Gina Gallo had them all beat. She got to the drive-thru at 1:15 a.m.
"I love Chick-fil-A, and I haven't had Chick-fil-A in way too long," she said. "I want my biscuits."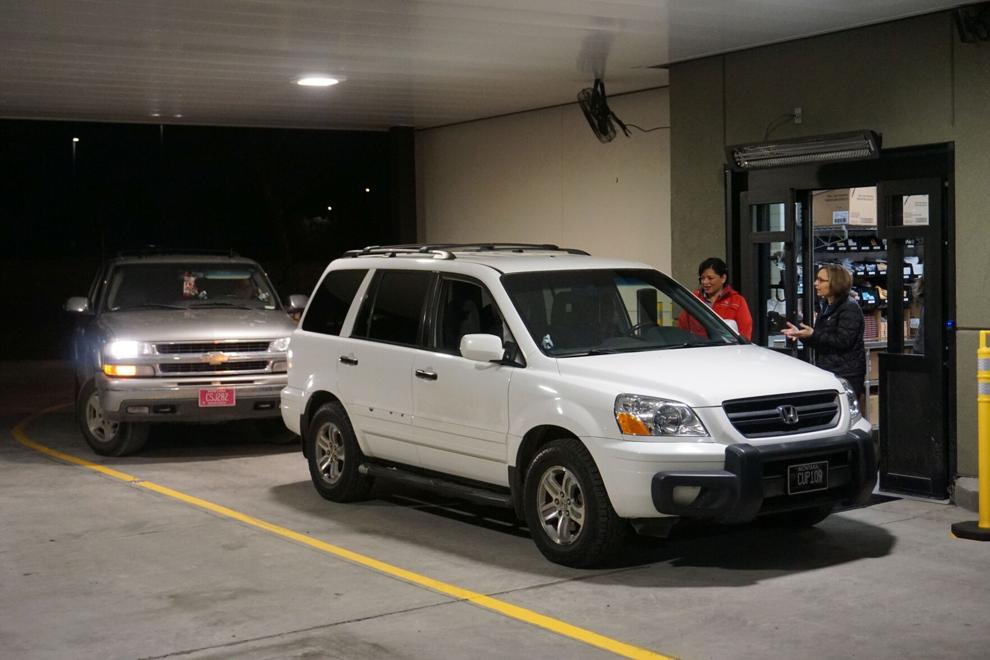 She was also ordering food for others.
"My kids, my friend, my ex-husband," she said, "everybody sent me with a list."
Gallo said the wait hadn't been too bad, but she had one complaint. With nearby businesses closed for the night there had been no bathroom available.
"I didn't think out that part of the plan," she admitted. "Next time I get in line at one in the morning with no sleep, maybe I'll bring a buddy who can hold the spot so we can take breaks."
Those four were the first, but they certainly weren't the only people getting Chick-fil-A on Thursday. Three minutes before opening, a team of employees in fluorescent vests hopped out, manning the drive-thru, and helping control the flow of traffic.
"Remember," one of the vested employees said to the others, "watch toes and watch mirrors."
Overhead, a drone zoomed around. It felt like the old, pre-internet days of waiting out all night to score concert tickets.
When franchise owner Lee Lewis, who moved to Billings from Georgia to open the restaurant, finally unlocked and opened the doors, they started pouring in. Lewis shook each customer's hand as they entered.
"I've never been so excited for anything in my life!" one loudly exclaimed.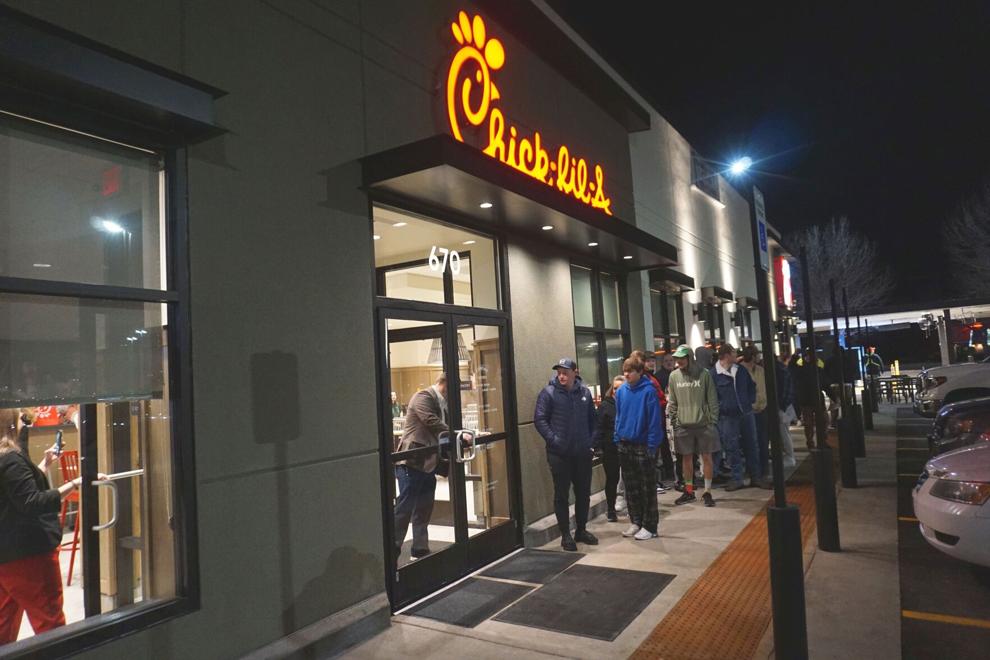 Inside, they were greeted with not only fried chicken, eggs and biscuits (Chick-fil-A doesn't start serving their famous chicken sandwiches until 10:30 a.m.), but also with swag like little stuffed cows emblazoned with "Eat mor chickin," and Chick-fil-A branded reusable coffee cups.
Patrons left, eager to start the day with bellies full of fried chicken. And right behind them, more poured in.
Caroline Taylor, who works in Chick-fil-A's PR department, said they couldn't even hazard a guess for how many people will go through the line today. There's a traffic plan in place, and the restaurant is encouraging perspective customers to enter the queue at King Avenue and 26th Street, and leave the 24th Street entrance open for other businesses.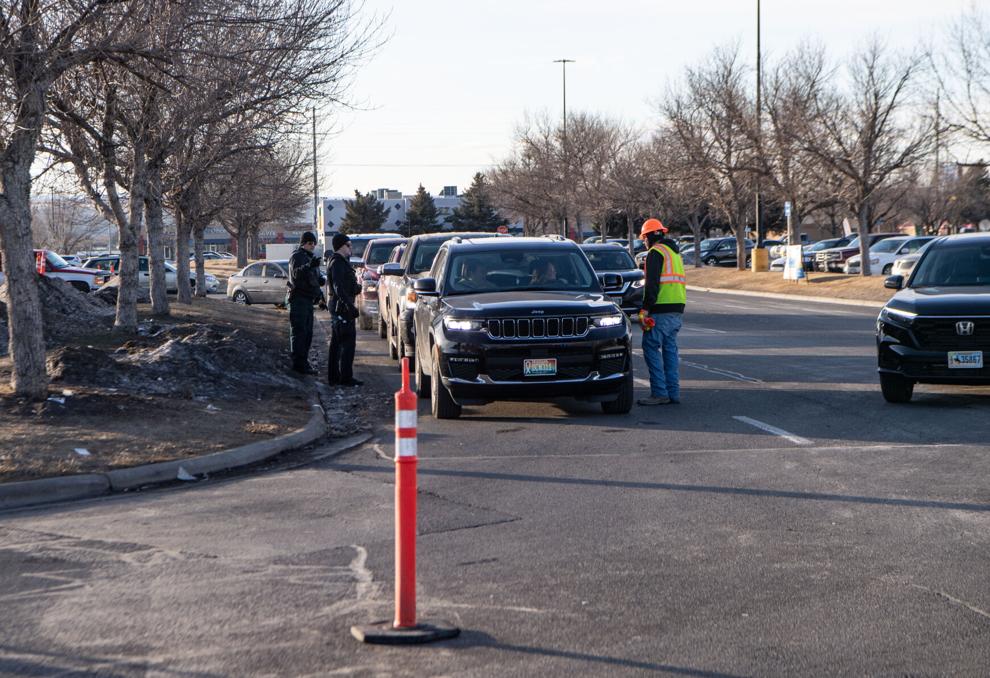 At around 6:50 a.m., after becoming one of the first people in Billings to order Chick-fil-A, Gina Gallo was triumphant. And not just with the chicken biscuit and coffee she'd ordered for herself.
"I got my two cows, a bag full of food, and there was no line at the bathroom," she laughed. "I think that was my favorite part."