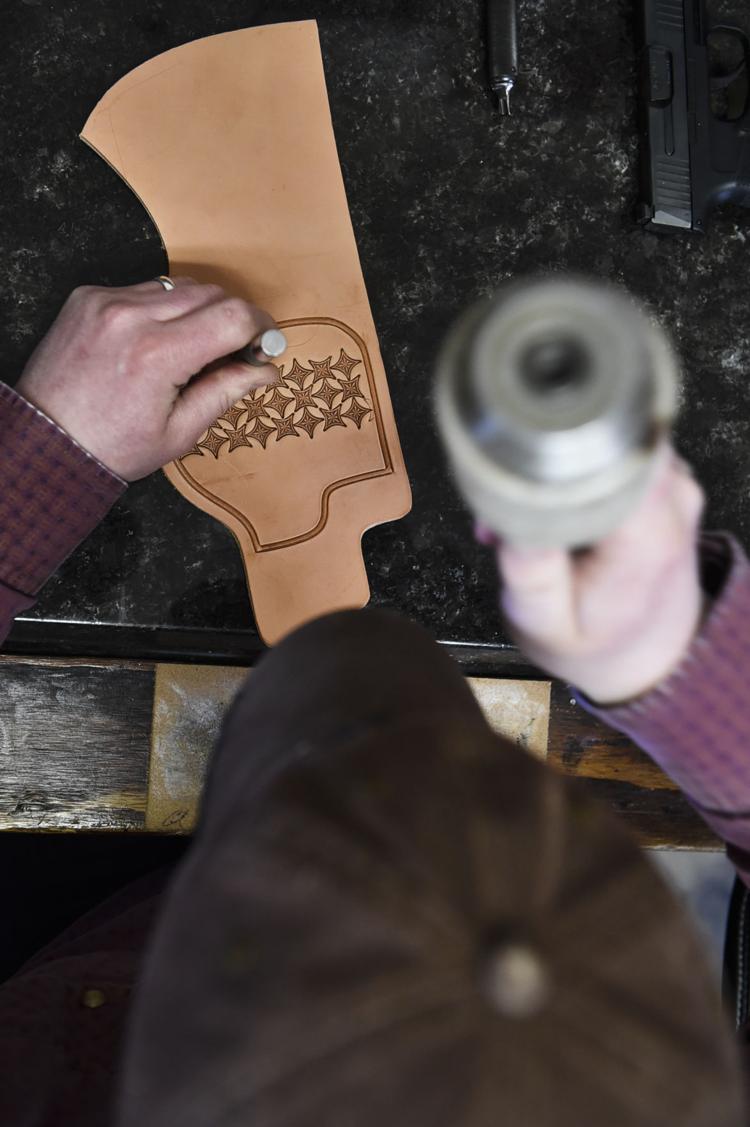 A rhythmic cadence of taps fill the room as Sterling "Sting" Campbell stamps a design into a piece of leather. 
"Our saddles will make your butt smile," Campbell said with a chuckle and gets back to work.
For Campbell, quality in comfort and quality in craftsmanship are paramount ingredients for a saddle by Sting Saddlery. He fits the saddle to the rider and horse so that a full day's ride won't leave either in pain. It takes him close to a year to finish a custom saddle.
Campbell got his start on saddles when his brother rescued an old worn one from the base of a cliff in the Absaroka Beartooth Wilderness. He thought to himself: "you know I can tear this thing apart and rebuild it."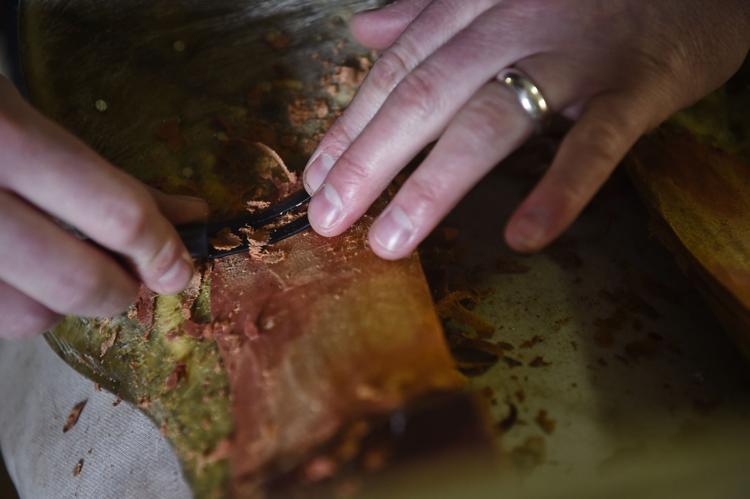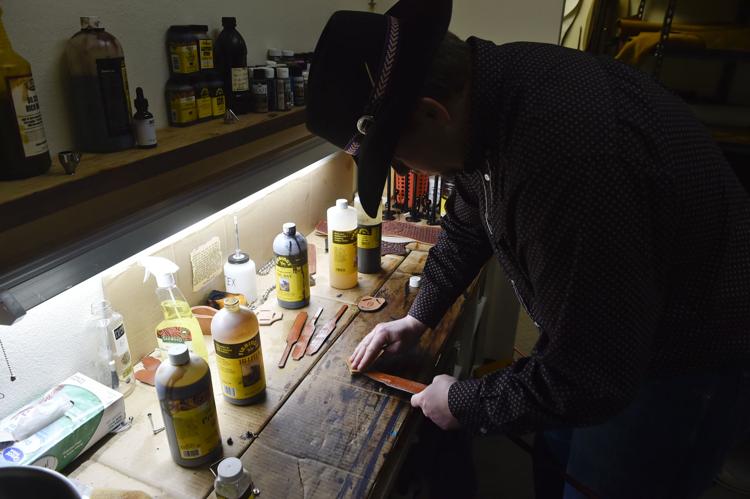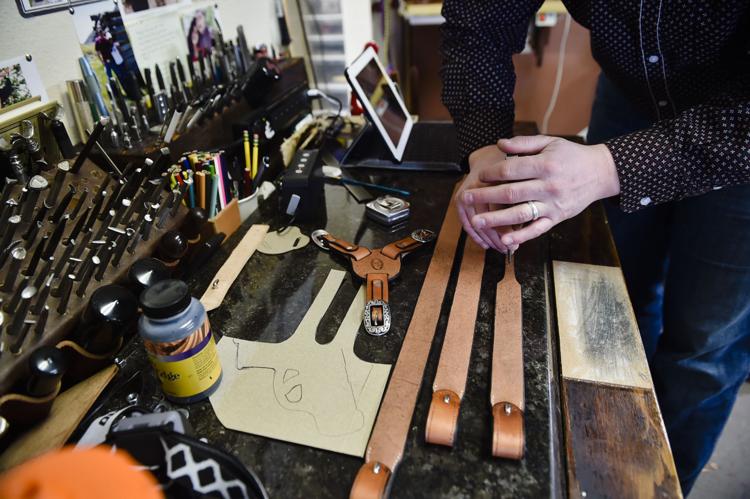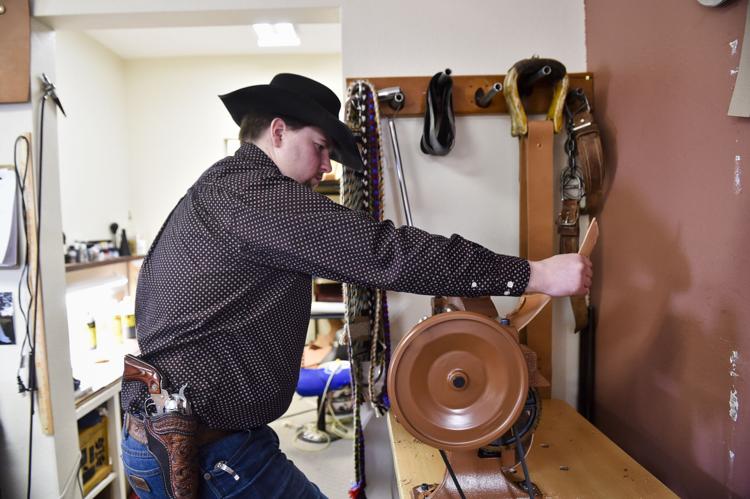 "Three sides of leather and some sheep skin" later, Campbell was on his way to bringing life back into that old saddle.
Upon completion, he brought it into Grizzle Saddlery in Great Falls and was offered a job at the shop. During his first years there, Campbell describes himself as a sponge, soaking up as much knowledge as he could.
"I guess I didn't have much of a life," Campbell said. "I would work on saddles all day and then go home and tool leather like it was a hobby"
In June 2017, Campbell married his wife Adilene and decided it was time to start a shop of his own. He had been at Grizzly Saddle for 10 years. After a toss-up between Shelby and Helena, the two landed in the Queen City and started Sting Saddlery.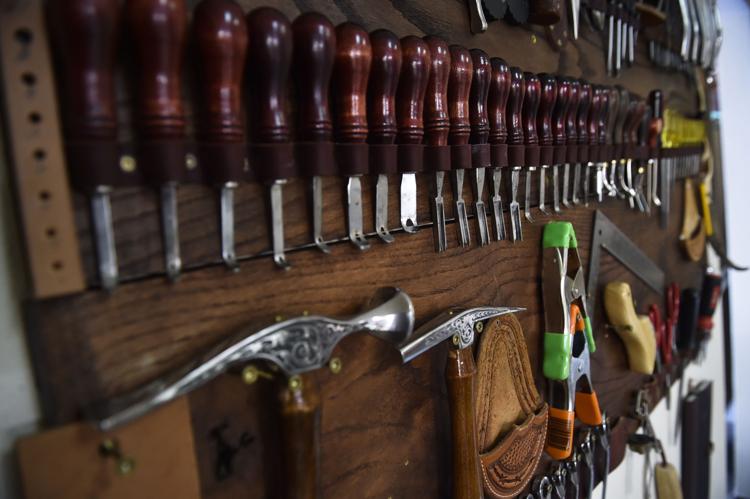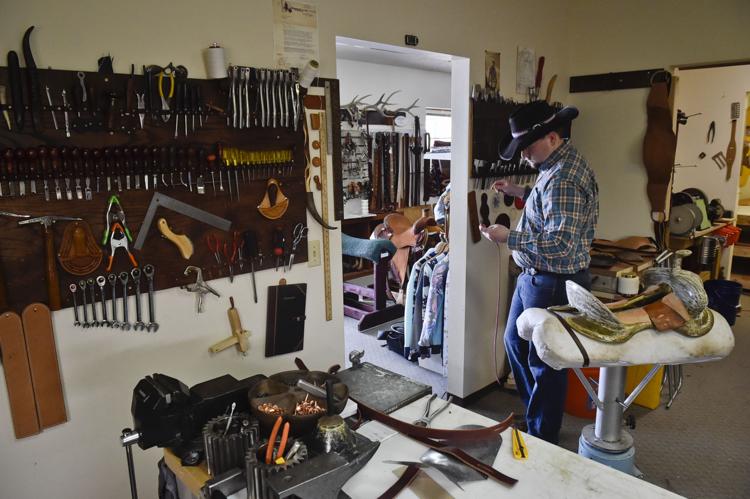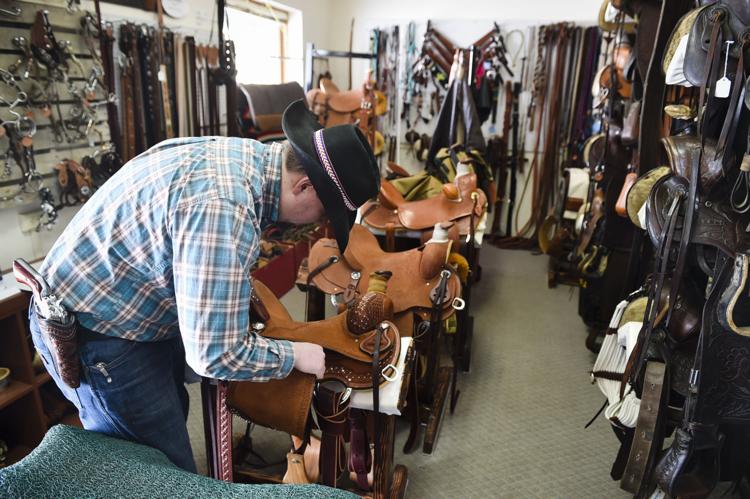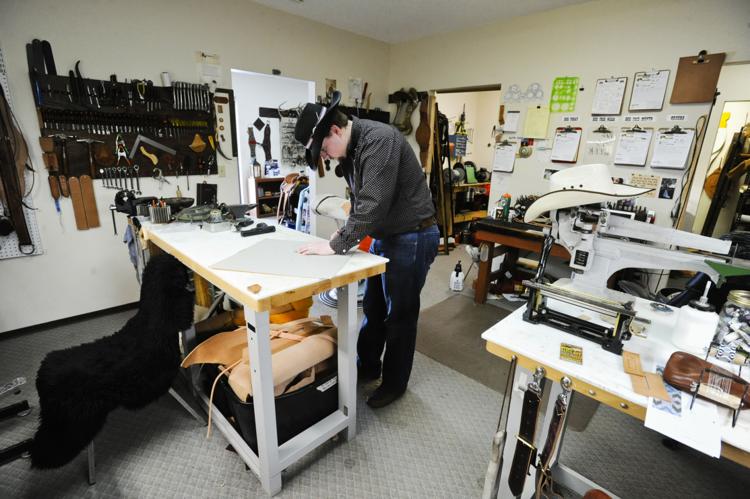 Campbell started in Helena working out of a friend's garage and immediately had four saddle repair jobs, which helped them get through to September 2017 when they opened up shop at 2121 Euclid Ave.
"We were flooded with saddle repairs when we showed up to Helena," he said.
Campbell recognized Helena's need for saddle repairs right away.
The shop's primary saddle customers are mostly ranchers and local horse riders, but his other leather goods draw customers from all walks of life. Campbell's work has drawn customers from Malta to Bitterroot Valley and even sent some leather work to Italy.
Besides saddles and saddle repairs, Campbell says holster gear is his big money maker. But, he will make just about anything a customer wants out of leather; from chaps to dog harnesses. 
"It's all about making a puzzle, basically," Campbell said. "Then putting all the pieces together."
Campbell says the worker bee centered on the Sting Saddlery maker stamp, is symbolic of his work ethic and dedication to craftsmanship.