Topz Sandwich Company, along with representatives from Studio 4 Architects and Jones Construction, broke ground Thursday on what will become a second permanent location for the sandwich shop.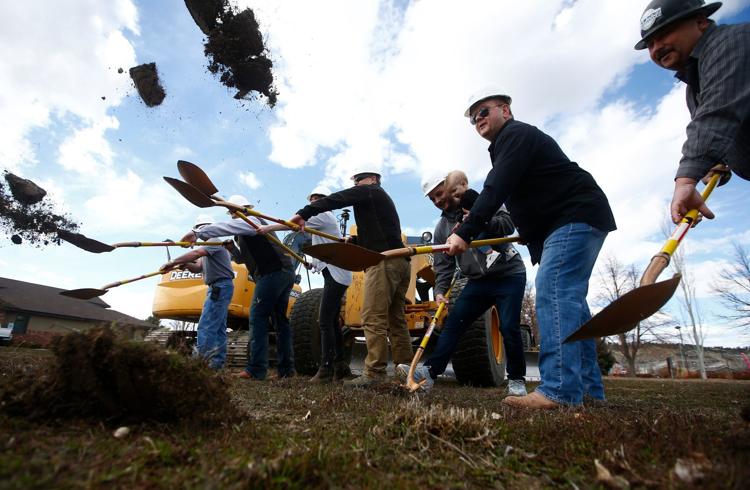 The new location will be constructed at 4007 Avenue B, near Shiloh Road. The chain has one other location at 900 S. 24th St. W.
The shop is planned to have a drive-thru, and the building will have space for another tenant.